6 Things you can do while waiting at the airport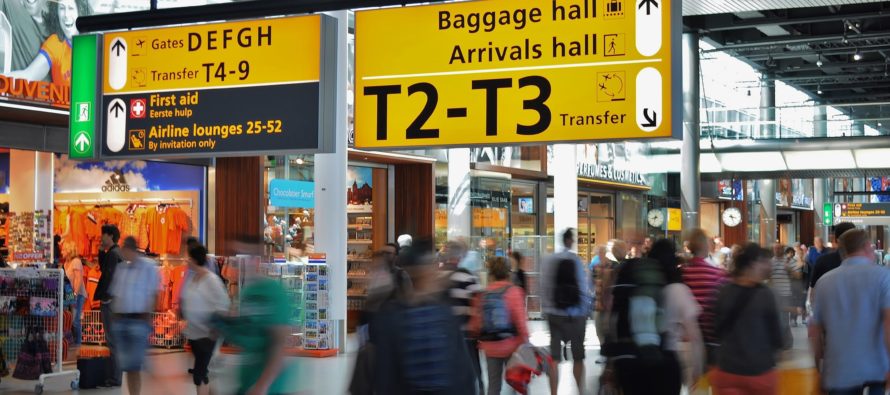 NordenBladet — Life is nothing but a long waiting process. Everyone is waiting for some or the other thing in their lives. On a less philosophical note, waiting for something like a mode of transport to arrive can get on the nerves. Flights are more often than not delayed or there are long intervals of stopovers between two destinations which result people in getting grounded at the airport. Airports are not the most fun places to be, but you can surely pass time in a fun way if you follow these tips.
1. Brush up your knowledge about the world
The bookstore is the best place to approach when you feel boredom looming over you at the airport. It is always good and helpful to brush up on your knowledge about the world, be it regular facts or current news. If you are at an international airport you could browse through a variety of newspapers and books of foreign origin and indulge yourself in a different reading experience.
2. Relax yourself
Most airports have a spa, salon and relaxation area. If you are suffering from jet lag or want to feel at ease before boarding a long flight, then refreshing yourself via a massage or a facial is a good idea to bide time as well as feel good about yourself.
3. Strike up conversation
People-watching is a great hobby to exercise while in a public and bustling place such as an airport. It is a lot of fun to observe people, be it fellow passengers, security people or families. If you are a little bolder, you could strike up a conversation with a friendly looking person who is waiting listlessly for their flight just like you. For all you know, you might make a good friend by doing so.

4. Look out for good deals on items
A woman doesn't need to be told to shop as she will automatically do so if she sees a number of exciting ones. The airport is a great place to shop for luxuries and high end stuff that you have been saving up money for. You could look out for great deals on duty free stuff such as cosmetics, accessories and chocolates for yourself as well as your dear friends and family back home.
5. Get entertained by hilarious tabloids and gossip magazines
As said before, the book store will surely keep you entertained and enlivened if you find yourself stuck at an airport for long hours. International airports have highly sensationalized, entertaining and gossip filled magazines and tabloids which are sure to crack you up. You could also get yourself a puzzle book of Sudoku, Crosswords or word searches which would keep your brain sharp and active.

6. Jot down your travel experiences
Why not exercise your hands and jog your brain cells by writing down your travel experiences while waiting for your flight? If you haven't yet started traveling, then you could write about what you expect out of this trip and after the trip finishes compare notes so as to see whether your expectations match your experiences.
Featured image: Pexels/Skitterphoto
---
---