Study in Israel in English (English programs at Israeli universities and colleges)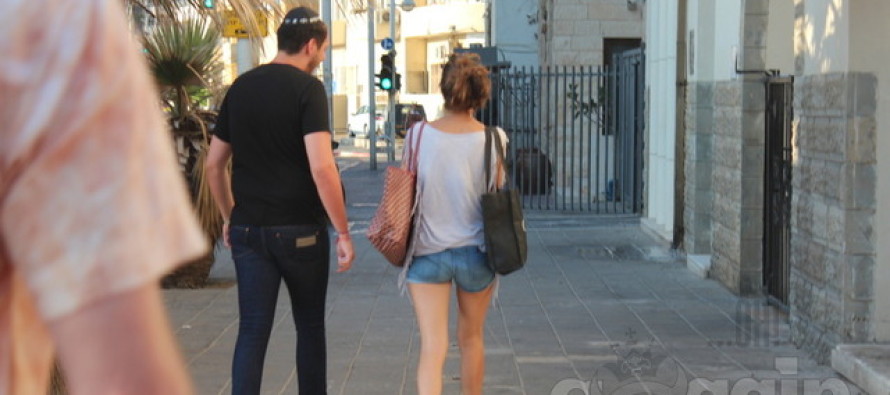 OHMYGOSSIP — Find out about all the different possibilities of studying abroad in Israel! Listing of programs taught in English for students from abroad at undergraduate and graduate levels, and summer programs.
There are nine universities and several dozen colleges in Israel, which are recognized and academically supervised by the Council for Higher Education in Israel. In addition, Israel founded a university in Ariel in the West Bank, which is recognized and academically supervised by the Council for Higher Education in Judea and Samaria. As many course offerings are varied, Israeli universities are considered to be of top quality, and they are inexpensive to attend.
Israel's quality university education is largely responsible for spurring the country's high tech boom and rapid economic development. The primary difference between a university and a college in Israel is that only a university can confer doctorate degrees, and therefore tends to be more research-oriented than the more teaching-oriented colleges.

The Hebrew University of Jerusalem

The Rothberg International School at the Hebrew University of Jerusalem boasts over 50 programs with more than 2,000 students from over 80 countries around the globe. Beyond the undergraduate experience, the Rothberg International School offers graduate study programs, intensive Hebrew study (Ulpan), and a preparatory program for those wishing to complete a full degree at the Hebrew University of Jerusalem (view brochure).
Undergraduate Study Abroad
Offers Israel's first and largest Undergraduate Study Abroad Program, welcoming international students who have completed one academic year of higher education study and have the desire to study in Israel for a semester or a year. A large variety of courses are offered in English in Religious, Israel and Middle Eastern Studies, Business, Psychology, Law, Brain and Behavioral Sciences. Special study tracks are available in Art, Dance, Music, Arabic Immersion, Quantitative Biology, and informal Jewish Education.
Graduate Degree and Non-Degree Programs
Provides world-class education to students looking for international graduate programs with the highest level of academic courses in a select range of scholarly disciplines. Programs include master's degrees, non-degree graduate studies and research tracks for advanced doctoral students. Degree and non-degree studies are available in Biblical and Jewish Studies, Religion, Islamic and Middle Eastern Studies, Jewish Education, Israeli Society and Politics, MBA, LLM, Human Rights and Transitional Justice, Nonprofit Management and Leadership, and more.
JBC Fellowships
The Jerusalem Brain Community (JBC) is an association of researchers from the Hebrew University who study the brain and its behavior in health or in disease. The JBC offers scholarships to outstanding postdoctoral and doctoral students from Israel and abroad. Applications for JBC Fellowships are awarded twice a year to students who are interested in conducting research in the laboratories of JBC members.
The Edmond and Lily Safra Center for Brain Sciences (ELSC) invites applications for postdoctoral fellows in the following fields: Theoretical and computational neuroscience; Systems neuroscience; Molecular and cellular mechanisms; Cognitive neuroscience; and Neuronal circuits.
Postdoctoral fellows receive a competitive stipend for a period of two years after a rigorous academic review process of ELSC Fellowships Committee.
The Glocal Community-Development Studies program is an 18-month interdisciplinary MA program that prepares students to become international development professionals. Glocal is unique both in its international student body and in the fact that during the program students complete both a minipracticum with Israeli organizations and a full 4-month internship in an NGO in the developing world or Israel.
Summer/Special Programs
Programs include intensive language courses in Arabic Immersion, Modern and Biblical Hebrew to Coexistence in the Middle East, Innovation and Technology, Archeology, Political Science, Management, Conflict Resolution, Law, and more.
Intensive Language Study (Ulpan)
Includes courses for Hebrew University degree students, as well as for full-time visiting students at the Rothberg International School and for external students who wish to study only Hebrew. Students are placed into classes according to their Hebrew level and academic background.
Preparatory Course (Mechina)
The Mechina provides students with the skills and instruction to gain admission to an Institution of Higher Learning in Israel.
Tel Aviv University

Tel Aviv University (TAU) is Israel's largest and most comprehensive university, attracting talented students and renowned faculty from across the globe. Ranked among the world's top 100 universities, TAU has a strong interdisciplinary focus and collaborates closely with leading research institutions worldwide. Today 30,000 students pursue degrees in TAU's 105 departments and 27 schools across nine faculties.
Tel Aviv University International offers a broad selection of degree and short-term programs, all taught exclusively in English. Programs are designed for students who are eager to challenge themselves with a demanding academic schedule that combines classroom study, field trips, overnight excursions, social events, and more. TAU International students gain real-world professional expertise through internships, guest lectures and workshops with Israel's leading experts (see more information in our brochure).
TAU offers semester or year programs, in the cultural and economic heart of Israel. Participants study alongside students from all over the world, and take fascinating courses on the topics of their choice from TAU's academic faculties.
Alongside semester and year abroad programs, TAU International offers semester programs in Entrepreneurship, Innovation and Business, Medicine, Law, as well as a combined Study Abroad and Internship program. TAU also offers an option for Independent Research Study Track.
Language: TAU International's summer language immersion programs offer intensive sessions in: Hebrew, Arabic, Yiddish, and English. Students in our summer programs will bene
fit from social and cultural activities, trips throughout the country, and opportunities to practice the language.
Undergraduate Programs: TAU International summer academic sessions offer students a diverse option of courses from different disciplines and faculties. Students have the opportunity to customize their experience by choosing two courses per session. Students can apply for each session individually or both sessions combined for a discounted rate.
International Bachelor's Degree Programs
TAU's unique international Bachelor's Degree Programs in Liberal Arts  and  Electrics and Electronical Engineering combine courses taught by renowned faculty and instructors with exciting cultural experiences all in a welcoming, dynamic environment with exemplary student services support.
Tel Aviv University offers the opportunity to delve deeper into an area of interest through twelve different one-year international master's programs. Each program combines a strong selection of core courses with a diverse offering of electives, allowing students to tailor their studies and gain advanced knowledge in their chosen fields.

Bar-Ilan University
Located in Ramat-Gan, Bar-Ilan University offers several programs in English:
The Preparatory Program (Mechina) & Ulpan 
The Mechina is a special study program for New Immigrants (Olim Chadashim) and tourists, run in conjunction with the Student Authority at the Israel Ministry of Absorption. This program is intended for immigrants or tourists who have completed their high school education overseas. The aim of the program is to prepare overseas students for higher education in Israel, and to instill them with the knowledge of Hebrew (through the Ulpan program included within the Mechina), Jewish history and traditions, and Israeli culture and customs.
International B.A. Program

Bar-Ilan's International B.A. Programs allows students from around the world to study in one of Israel's top universities and integrate successfully into Israeli society, while taking all of their classes in English. The premier choice for olim and overseas students since 1955, Bar-Ilan is the first university in Israel to offer B.A. degrees taught entirely in English. Currently, students can choose between three degrees: Macro Social Sciences (Economics, Political Sciences, Sociology), Micro Social Sciences (Criminology, Psychology, Sociology),  and Communications.
International Summer Certificate Program on Identity-Based Conflict Resolution
This unique 4-week program offers 11 credits and an option internship in leading think tanks and practitioners NGOs. On completion it grants a certificate in conflict resolution. Total tuition: $3,620. Applications are open to holders of undergraduate/graduate degrees and current graduate students, worldwide, from all disciplines and fields in social sciences, liberal arts and the humanities.
The One Year Program for Overseas students, titled "The Israel Experience", offers the benefits of a relatively small, intimate program (limited to 100 English-speaking students), combined with the resources an infrastructure of a top-notch University.
Bar-Ilan – Yeshiva University Summer Science Internships
This exciting new program enables talented undergraduate science majors to work for up to 2 months in the research group of one of Bar-Ilan's more than 180 distinguished faculty members in the biological and/or physical sciences. The internships are offerd to Yeshiva University students at the Bar Ilan Campus in Ramat Gan, Israel, starting June 19, 2011.  For more information about the program click here.
Tikvah-Bar-IlanSummer Institute for Graduate Students 
Political Thought, Economics, and Strategy
Bar-Ilan University and the Tikvah Fund invite you to an interdisciplinary summer institute offering graduate students a unique opportunity to explore three major fields of statesmanship:
* Political Philosophy
* Economics
* Strategy
Summer School for US Law Students  

The Summer School for US Law Students program, offered in collaboration with Whittier Law School, is the longest running, most successful program of its kind in Israel. For information about the Summer School program contact Adv. Ravit Engelsman, Postgraduate Research Department Secretary, Tel: 972-3-531-8816 or email: ravit.engelsman@mail.biu.ac.il
The Lookstein Center for Jewish Education
The Lookstein Center for Jewish Education of Bar-Ilan's School of Education offer professional development and resources for Jewish educators around the world. The Center is staffed by leading educators from across the globe and focuses its programming and research on "professionalizing the profession" of Jewish education outside of Israel. Its programs include training educational leadership, facilitating online communities that connect thousands of educators from around the world, curriculum and staff development projects, school evaluations, publication of an academic and popular journal, and online academic courses for Jewish educators.
Programs and resources offered to educators by the Lookstein Center for Jewish Education include:
– The Jim Joseph Foundation Fellows  
Since its inception in 2002, the Shaindy Rudoff Graduate Program in Creative Writing has attracted dozens of local Anglo Israelis, Diaspora Jews and writers from around the world to spend a year (or longer) in Israel, honing their creative skills in English with the guidance of leading poets and fiction writers, in a context both Jewish and creative.

iMBA Program 
The International MBA Pro
gram at the S. Daniel Abraham Center of Economics and Business is a one-year program, taught entirely in English. Students are given a global perspective, together with real world applications, that allows them to master the complexities of today's increasingly more sophisticated world of business.
For more information about the program, click here.
Linguistics in Clinical Research 
This program offers an M.A. and Ph.D. in Linguistics in Clinical Research within the linguistics program already offered in the English Department. The studies greatly deepen the students' understanding of how language works and deal with issues important to clinicians working in Israel, including bilingualism, dyslexia, and first and second language acquisition.
University of Haifa
The University of Haifa International School academic programs grant a unique study abroad experience where students can combine challenging academics with the opportunity to immerse in an Israeli university setting and become a part of a caring community. The International School offers courses in Hebrew and Arabic languages, Contemporary Israel and Middle East Studies, Peace and Conflict Studies, Psychology, Business and Economics, Communications, Sociology, Literature, Anthropology, History, Political Science, Global Law, as well as an academic internship program.
The University of Haifa offers a number of graduate programs that are designed to provide students with hands-on experience to succeed in a highly competitive global market. Participants in the programs will have the opportunity to study with students from around the world and Israel. The programs are taught in English over one to two years. Each student receives personal attention and guidance from the program's leading faculty members.
Full degree graduate programs are available in Holocaust Studies, Peace and Conflict Management Studies, Diplomacy Studies, National Security Studies, Holocaust studies, Israel Studies, Maritime Civilizations, Marine Geosciences, Prehistoric Archaeology, Multicultural Social Work and Global Public Health Leadership and Administration. We also offer a Global Green MBA and an International Executive MBA.
•    June semester offers courses in the subjects: Green Technologies, Israel: A Mosaic of Culture, Religion and History, Peace Psychology, Terrorism and Responses, Economic Networks
•    Summer internship: an academic workshop focusing on career development and the on-site field placement
•    Intensive Hebrew Ulpan and intensive Arabic language
•    Global public Health course
•    Nursing Program
•    September Academic Tour

Ben Gurion University of the Negev
Overseas Student Program (OSP) programs include:
Ben Gurion University has also established a variety of international programs for studying in English offered to foreign students arriving to BGU within the framework of European educational programs such as Erasmus, within the framework of exchange agreements or within other international programs, including:
Ben Gurion University also has an International Summer School offering intensive Hebrew language studies.
Technion – Israel Institute of Technology

Technion International School programs include:
Undergraduate programs:
Summer programs:

Graduate studies:
Post Doctoral
The Technion offers postdoctoral scholars an opportunity to hone their professional skills, deepen their expertise, expand their research and collaborate with leading scientists in an environment that supports and celebrates excellence. The university's world-class academic units and centers of excellence cover a wide range of traditional engineering disciplines, exact and life sciences, medicine and architecture, as well as unique multi-disciplinary topics such as nano-science, energy and autonomous systems and robotics
Weizmann Institute of Science

The Feingold Graduate School offers graduate programs leading to Master of Science (MSc) and Doctor of Philosophy (PhD) degrees in five major fields of study: Physical Sciences, Chemical Sciences, Life Sciences, Mathematics and Computer Science and Science Teaching.
Interdisciplinary Center (IDC) Herzliya
Consistently ranked #1 by students among all universities and colleges in Israel for both quality of academics and campus life, the Interdisciplinary Center (IDC) Herzliya is the premiere institution for higher education in Israel.
IDC Herzliya offers both undergraduate and graduate studies in a range of fields.
The Raphael Recanati International School is comprised of students from over 80 countries; IDC is home to the largest group of students studying in Israel in English.
BA degree programs include: Business Administration, Business and Economics, Government, Communications, Psychology and Computer Science.
Graduate programs include: MA in Government, Global MBA, MA in Financial Economics and MA in Organizational Behavior and Development.
Degrees granted by IDC Herzliya are accredited by the Israel Council for Higher Education and are recognized worldwide. The School's faculty is world-renowned having earned their degrees from the best universities with a high percentage from the Ivy League.
International students learn side by side with their Israeli counterparts and are involved in all aspects of campus life.
The school offers an extensive extracurricular program that takes students beyond the boundaries of the IDC Herzliya campus and acquaints them with the long, rich history and diversity of Israel. 
Note: The new Anna Sobol Levy Fellowship, designed to provide future US leaders considering military or government service an opportunity to learn first-hand about Middle East regional politics and security affairs grants a full scholarship to study in the MA Program in Government with Specialization in Counter-Terrorism.
College of Law and Business
The College of Law and Business (CLB) offers a wide range of degrees in law, business and accounting. CLB offers a unique bilingual LL. track taught both in Hebrew and English. The bilingual track is designed to allow English speakers to study and practice law in Israel, a
nd they are also eligible to take the York Bar exams. We also offer targeted law studies in area's such as international commercial law, hi-tech laws, human rights, and criminal law. Our outgoing international programs include internships at Harvard, summer course on IP at Oxford, Arbitration courses in Paris (with ICC), Moot Court competition in Vienna, and academic tours to China, to name a few. CLB believes in equality and social change, our legal clinics allow students to practice legal work while offering remedies and solutions for those in need.
Levinsky College of Education
n, the first Hebrew Teachers' College in Israel, confers B. Ed. (Bachelor in Education) and M. Ed. (Master in Education) degrees. Incorporating its vision derived from Jewish and universal values, tolerance and education towards democracy, Levinsky College of Education now opens its doors to the world with programs and facilities that meet the highest standards of professional training.
Degrees and certifications include:
– Music Education
– Special Education
– Early Childhood Education, and more.
Levinsky International School extends Levinsky's long-standing legacy to overseas students who wish to be closely acquainted with the Israeli academic and sociocultural atmosphere.
Innovation and Entrepreneurship in Education is our current semester abroad program based on three complementary components: advanced pedagogy, educational entrepreneurship, and digital technology in the service of education. The program combines high-quality academic studies, professional encounters with leading entrepreneurs and educators, interesting experiences in the city of Tel Aviv, tours of Israel, study trips, and cultural evenings.
Galilee International Management Institute

The Galilee International Management Institute (GIMI) is a public, international management-training institution.  Its International Department offers a core curriculum of over a dozen program. Its Program Development Division designs and implements training projects tailor-made for the requirements of sponsoring governments and international agencies. The college also recruits interns from Japan, China, Vietnam, Cambodia and South Korea in order to promote cooperation.
Political Sciences and Middle East Studies – Five-week summer program for students from around the world who are interested in the Middle East, focusing on the Israeli-Palestinian conflict.
Joint Jewish-Christian-Muslim Program: A Religious Mosaic in the Holy Land – Five-week summer program devoted to the three great monotheistic traditions – Judaism, Christianity and Islam (as well as the other traditions/different sects represented in Israel), their history and connections in the context of modern-day Israel.
Israeli and Jewish Art – Eight day seminar held twice a year.
Other study programs are also available.

College of Management – Academic Studies (COMAS)
With 12,000 students and over 40,000 alumni, COMAS is the largest college in Israel and serves as a dynamic, innovative and driving force in Israel's higher education. The college offers bachelor's and master's degrees in Business Administration, Law, Media, Economics, Organizational Development and Consulting, Computer Science, Behavioral Sciences, Family Studies, Design and Psychology.
Although the majority of courses at COMAS are taught in Hebrew, it offers a significant number of courses taught entirely in English – particularly in the fields of business administration and design. You can view the full catalogue of English-taught courses.
While it does not currently offer any degree programs that are taught entirely in English, new programs are being developed.
The COMAS Center for Interdisciplinary Design (CID) offers designers and students from all design disciplines platforms from which to explore, innovate, and implement design. CID teaching and programs intertwine theory and practice, technology and humanity, design and community, art and commerce.
LINKS I-CORE
LINKS I-CORE (Learning in a NetworKed Society – Israeli Center of Research Excellence) seeks candidate with Ph.D. for a tenure track position in the field of educational technology at one of the following participating institutions: the University of Haifa, Ben-Gurion University of the Negev, and the Technion.
Bezalel Academy of Arts and Design Jerusalem
semester or year long courses for students interested in the arts
Exchange programs for overseas students studying at colleges overseas for a semester or year
The two year masters program (in fine art, urban design/architecture and industrial design) would be possible for overseas students although they are conducted in Hebrew.
Jerusalem Academy of Music and Dance

The Jerusalem Academy of Music and Dance offers two international programs:
DanceJerusalem – This unique program, initiated joi
ntly by the Rothberg International School (RIS) and the Jerusalem Academy of Music and Dance (JAMD), combines artistic training in dance skills and technique with academic exposure to Israel's challenging social, historical and cultural environment. DanceJerusalem offers university-level artistic and technical training in the disciplines of Classical Ballet, Contemporary Dance, Choreography, Repertoire and Improvisation. Within the framework of a comprehensive survey course, "Dance in Israel", students create, rehearse and perform works with outstanding Israeli composers and choreographers. Students choose from a wide range of academic courses in Jewish, Israel and Middel Eastern Studies, as well as Hebrew Language.
– See information on JAMD website
– See information on RIS website
Jerusalem Sounds is a new and unique initiative of the Jerusalem Academy of Music and Dance (JAMD) and the Hebrew University of Jerusalem, Rothberg International School (RIS). Studies include a full music program consisting of individual instruction, performance in small and large ensembles and classes in Jewish and Israeli music. Students also choose from a wide range of university courses in Religious, Israel and Middle Eastern Studies, Behavioral Sciences and Environmental Studies, as well as Hebrew Language.
– See information on JAMD website
– See information on RIS website
ORT Braude College

Braude College, located in Karmiel (Galilee) offers student exchange programs through partnerships with universities abroad.
Study Abroad Program – One Semester in Israel
The program offers courses equivalent to the studies of one full semester in a quality engineering study program in the USA – suitable for students in their junior year, nominally in their 6th semester in a school of engineering. All courses are taught in English.
Wingate Institute

The Wingate Institute is Israel's National Center for Physical Education and Sport.
In addition to instruction in Hebrew, the Institute's Nat Holman School for Coaches and Instructors currently offers courses in Russian with future plans to offer courses in French.
Machon Lev
Machon Lev-Jerusalem College of Technology, a small college in Jerusalem for religious Jewish students, offers a three-year degree program in business management, marketing and technology taught entirely in English.
Source: Israel Ministry of Foreign Affairs (mfa.gov.il)
---
---