Helena-Reet Ennet plans a Hollywood vampire movie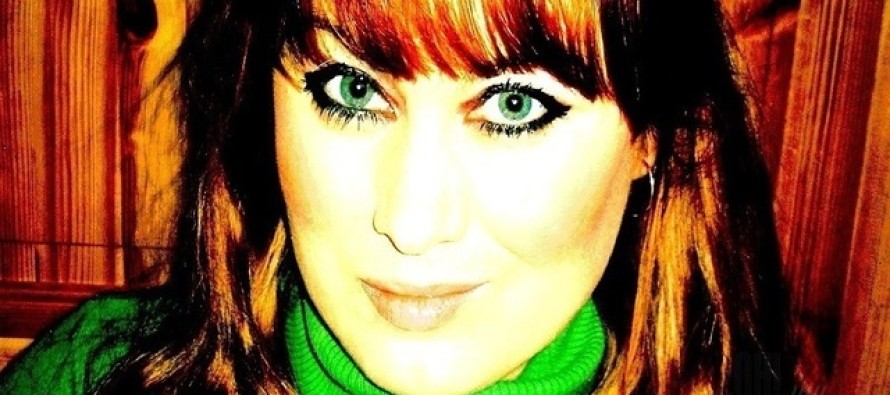 OHMYGOSSIP – Helena-Reet Ennet, who is one of the most known Facebook and Twitter celebrities in Scandinavia, with over 5 million social media followers in her OHMYGOSSIP-sites, tells to Iltamakasiini, that she plans to take part in a Vampire movie. The social media star tells, that she has told "NO" to too many films, but now she is ready to live her life perfectly.
– I have been at home with kids many years and I do not regret it. I have said "no" to very many opportunities, but today I feel, that it is time to start to tell "yes" to my opportunities again. I love my daughters Estella Elisheva (10) and Ivanka Shoshana (8) a lot! I have had a lot of offers but I have said "no" to all of these in the past years. Today I feel, that I´m ready to open a new door(s) and start to take part of a new exciting project(s) again!
– I got an offer from Hollywood A-list producer to take part from an exciting vampire movie. I guess it is time to say "yes"! I have not talked about it with my family yet, but I feel that there are opportunities which may not come back forever. I want to use my opportunities as long as I have them, I am very glad that I have these contacts in media and film industry and that my "American dream" may come true 🙂
– There are a lot of things which keep me in Scandinavia just now, I am not sure, if I am able to leave for a month or two, but let´s see. I would very much like to take part of this movie, but my family is always #1 priority to me. I will see, how I can tie it with my family life.
The article was first published by Jari Kupiainen in Finland´s Iltamakasiini. Read it in Finnish:
Helena-Reet Ennet suunnittelee vampyyri-elokuvaa Hollywoodiin
Iltamakasiini.fi: Helena-Reet Ennnet on yksi tunnetuimmista Facebook- ja Twitter-kuuluisuuksista Skandinaviassa. Hänellä on yli 5 miljoonaa sosiaalisen median seuraajaa hänen OHMYGOSSIP-sivustoillaan. Hän kertoo Iltamakasiinille aikovansa osallistua vampyyri-elokuvan tekemiseen.
Sosiaalisen median tähti kertoo kieltäytyneensä monista elokuvatarjouksista, mutta nyt hän on valmis elämään elämäänsä täydellisesti.
– Olen ollut kotona lasten kanssa monta vuotta, enkä kadu sitä. Olen sanonut "ei" hyvin monille tarjouksille, mutta nyt tunnen, että on aika sanoa "kyllä" uusille mahdollisuuksille.
– Rakastan tyttäriäni Estella Elishevaa (10) ja Ivanka Shoshanaa (8) paljon. Olen saanut paljon tarjouksia, mutta olen sanonut "ei" kaikkiin näihin viime vuosina. Tänään minusta tuntuu, että olen valmis avaamaan uusia ovia ja ottamaan jälleen vastaan uusia mielenkiintoisia projekteja.
– Sain tarjouksen Hollywoodissa toimivalta A-listan tuottajalta osallistua jännittävään vampyyri-elokuvaan. Luulen, että on aika sanoa "kyllä". En ole puhunut siitä vielä perheelleni, mutta uskon, että on olemassa mahdollisuuksia, joita ei tule takaisin ikuisesti. Haluan käyttää mahdollisuuksiani niin kauan kuin minulla niitä on. Olen hyvin iloinen, että minulla on näitä yhteyksiä media- ja elokuva-alaan, ja että minun "amerikkalainen unelmani" saattaa toteutua.
– On olemassa paljon asioita, jotka pitävät minut Skandinaviassa juuri tällä hetkellä. En ole varma pystynkö juuri nyt lähtemään kuukaudeksi tai kahdeksi, mutta se nähdään. Haluaisin todella kovasti osallistua tähän elokuvaprojektiin, mutta perheeni on aina ykkösprioriteetti minulle. Haluan katsoa miten voin mukauttaa nämä asiat perhe-elämäni kanssa.
---
---