Helena-Reet Ennet opened Brazilian OHMYGOSSIP- site with a huge scandal!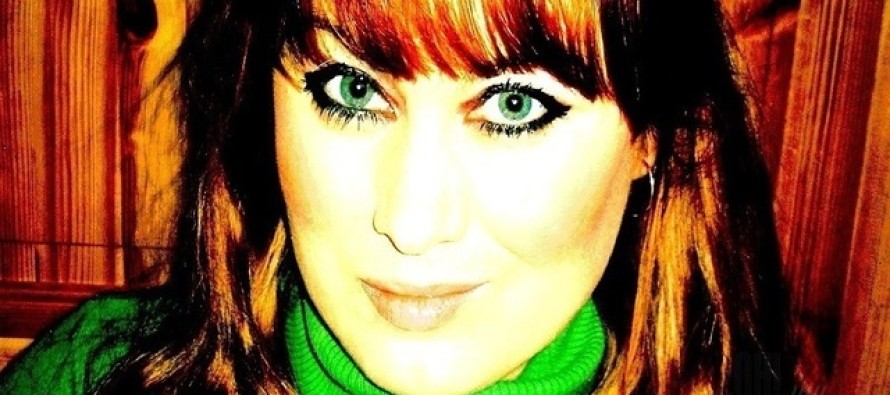 OHMYGOSSIP – Helena-Reet Ennet, who runs successfully many OHMYGOSSIP-sites and who is one of the most famous women in social media, opened some weeks ago a Brazilian Ohmygossip Facebook site with a huge scandal. Facebook page, which quickly got over 10 000 followers, wrote that the daughter of Brazilian billionaire (net worth 3.2 billion BRL) and super celebrity Silvio Santos (Senor Abravanel), and a grand daughter of Sephardic Jewish immigrants Alberto Abravanel and Rebecca Caro – Miss Patricia Abravanel – told in famous Brazil´s "Programa Silvio Santos", that homosexuality‬ is not normal.
"I am not against homosexuality, but I am against saying that it is normal" – Miss Patricia told…. after this it was one of the most talked and tweeted topics in Brazil´s social media sites. Helena-Reet Ennet, who also runs super popular Ohmygossip Brasil´s Twitter page with almost 1 million followers, was quick to pick up this sentence and bring the conversation to her own "yard".
– There is a very active conversation also in Ohmygossip Brazil´s FB page — if you understand some portuguese, let us know your opinion as well.. Comments in English are also allowed.. , Helena-Reet announced.
Helena-Reet´ Brasilian Ohmygossip page have been a great success, within one month it have been a great source for celebrity news, fashion tips and a great source of food recipes. Among most read stories is also 19-years old BBB-winner Munik, who is currently one of the most talked celebrities in Rio!
– Helena-Reet knows how to keep the most talked stories in her site, a source close to Metropoli tells. She knows everyone who are important in showbiz world.

The article was first published in Finland´s Metropoli. Read it in Finnish:
Metropoli.net: Helena-Reet Ennet aiheutti skandaalin Brasiliassa
Ohmygossip-sivustojen omistaja Helena-Reet Ennet avasi viime kuussa myös brasilialaisen Ohmygossip Facebook-sivun. Facebook-sivu sai nopeasti yli 10 000 seuraajaa ja siellä julkaistiin heti alkuun päivitys, joka aiheutti Brasiliassa skandaalin. Päivityksessä uutisoitiin brasilialaisen miljardöörin Silvio Santosin tyttären ja juutalais-immigrantti Alberto Abravanelin sekä Rebecca Caron lapsenlapsen Patricia Abravanelin sanoneen Programa Silvio Santos -ohjelmassa, että homoseksuaalisuus ei ole normaalia.
– En ole homoseksuaalisuutta vastaan, mutta olen sitä vastaan, että sitä pidettäisiin normaalina, Patricia sanoi ohjelmassa.
Uutisesta tuli nopeasti Brasilian sosiaalisen median twiitatuin ja keskustelluin aihe. Helena-Reet Ennet, jolla on Brasiliassa myös lähes miljoonan seuraajan Ohmygossip Twitter-sivu, oli tarttunut Patrician kommenttiin nopeasti ja tuonut keskustelun luokseen.
– Brasilian Ohmygossip Facebook-sivulla käydään hyvin aktiivista keskustelua — jos ymmärrät portugalia, kerro oma mielipiteesi… Myös englanninkieliset kommentit hyväksytään, Helena-Reet kertoo.
Myös Helena-Reet Ennetin brasilialainen Ohmygossip-sivusto on lähtenyt hyvin käyntiin. Sivustolla uutisoidaan julkkiksista ja siellä muun muassa jaetaan muotivinkkejä sekä ruokareseptejä. Yksi sivuston luetuimmista tähdistä on Helena-Reetin mukaan 19-vuotias BBB-voittaja Munik, joka on tällä hetkellä myös yksi Rion puhutuimmista julkkiksista.
– Helena-Reet tietää, miten puhutuimmat aiheet pidetään omilla sivuilla. Hän myös tietää, ketkä ovat viihdemaailman tärkeimmät ihmiset, Helena-Reetin ystävä kehaisee.
---
---