CONSPIRACY THEORISTS: Do clairvoyant Vanga's inauspicious predictions deviate one year? Does World War III really begin in 2018?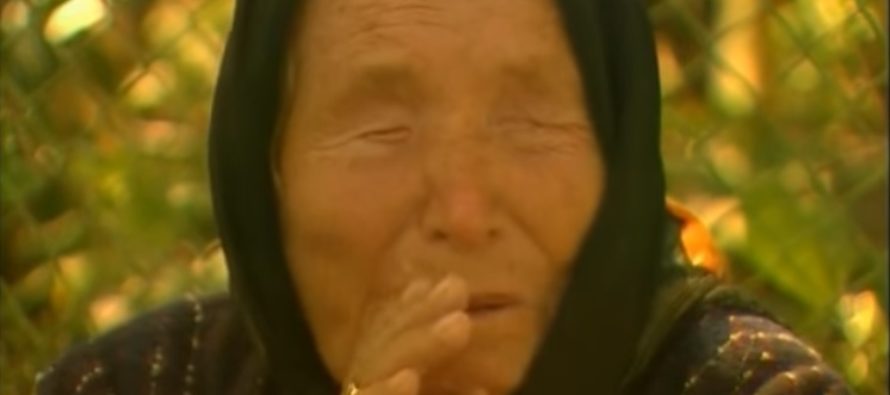 NordenBladet – World-renown Bulgarian clairvoyant Vanga has foretold many decades ago what is going to happen these days. The blind prophet described the 9/11 terror acts, the birth of Islamic State of Iraq and Syria, Great Britain leaving the EU, use of chemical weapon in the Syrian war, global warming and also that U.S. 44th president is black and will be the last democratic president. Conspiracy theorists do not deny Vanga's prophecies, however, they have reached the conclusion that the foresight apparently deviates one year.
In 1996, shortly before she died, Vanga announced that muslims will take the world by surprise with the use of chemical weapon in 2016. Conspiracy theorists claim that Vanga's vision was about the chemical assault in Syria a month ago.
Besides, the woman asserted that World War III will begin the same year as the conflict between United States, Russia, North Korea and China. There is obvious tension between these countries and in case the actual events are lagging one year, the conflict is about to break out during the next year, 2018.
The Bulgarian Vangelia Pandeva Dimitrova, also known as Vanga, was just 12 years of age when she encountered a great storm and lost her eyesight as a consequence. Parallel to that tragic event she is said to have attained the powers of clairvoyance. The woman has described future events with 85% accuracy.
Featured image: Vanga (OHMYGOSSIP)
---
Tags assigned to this article:
Vanga
---