Moroccan rarity – Argan oil! A visit to "Khmissa Argan" representational store in Essaouira + PHOTOS!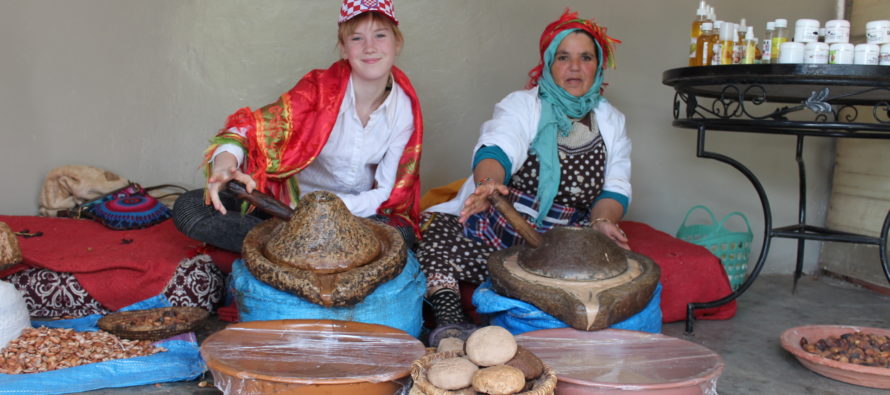 NordenBladet – The Moroccans are particularly proud for their Argan oil that is produced from the seeds of a naturally growing tree Argania spinosa in Northern Africa in the South Eastern part of Morocco. This expensive oil is often called the liquid gold of Morocco. When going to Morocco as a tourist, the argan oil is the first on the list of goods to be brought back home from Morocco. Yet one cannot get the 100% pure and good quality argan oil from everywhere.
I visited the Khmissa Argan represetational store in Essaouira (Centre Mejji, Taftachte) with a couple of OHMYGOSSIP and NordenBladet colleagues and we were introduced to the preparation process of argan oil. There are argan oil products from nice brand names (i.e. Rosa Huile and Aitma Sens) for sale – soap, oils, lotions, etc – at the local shops.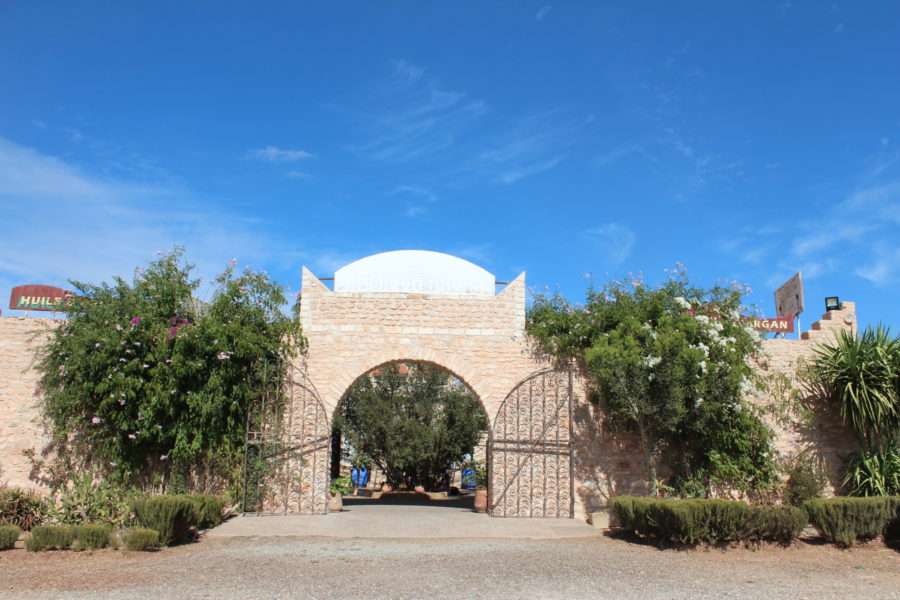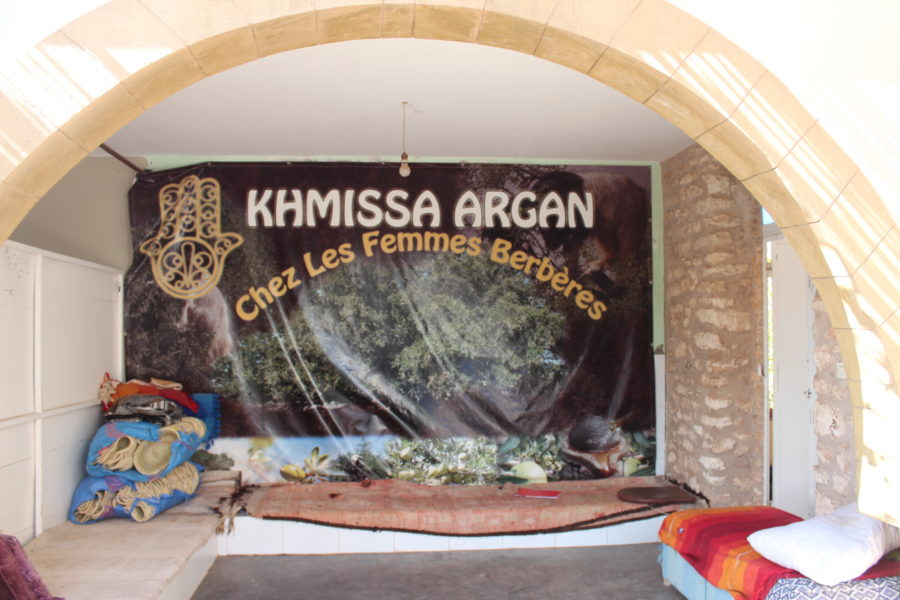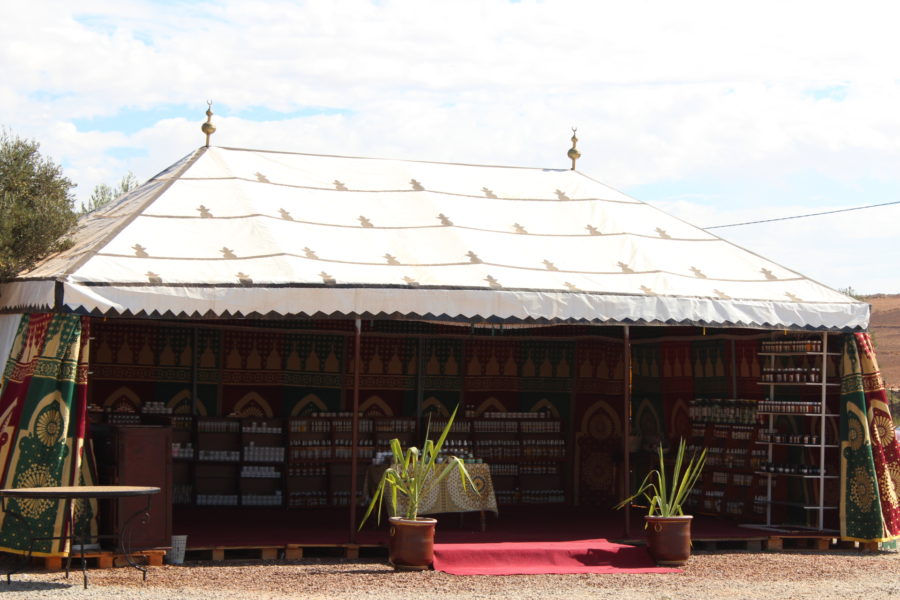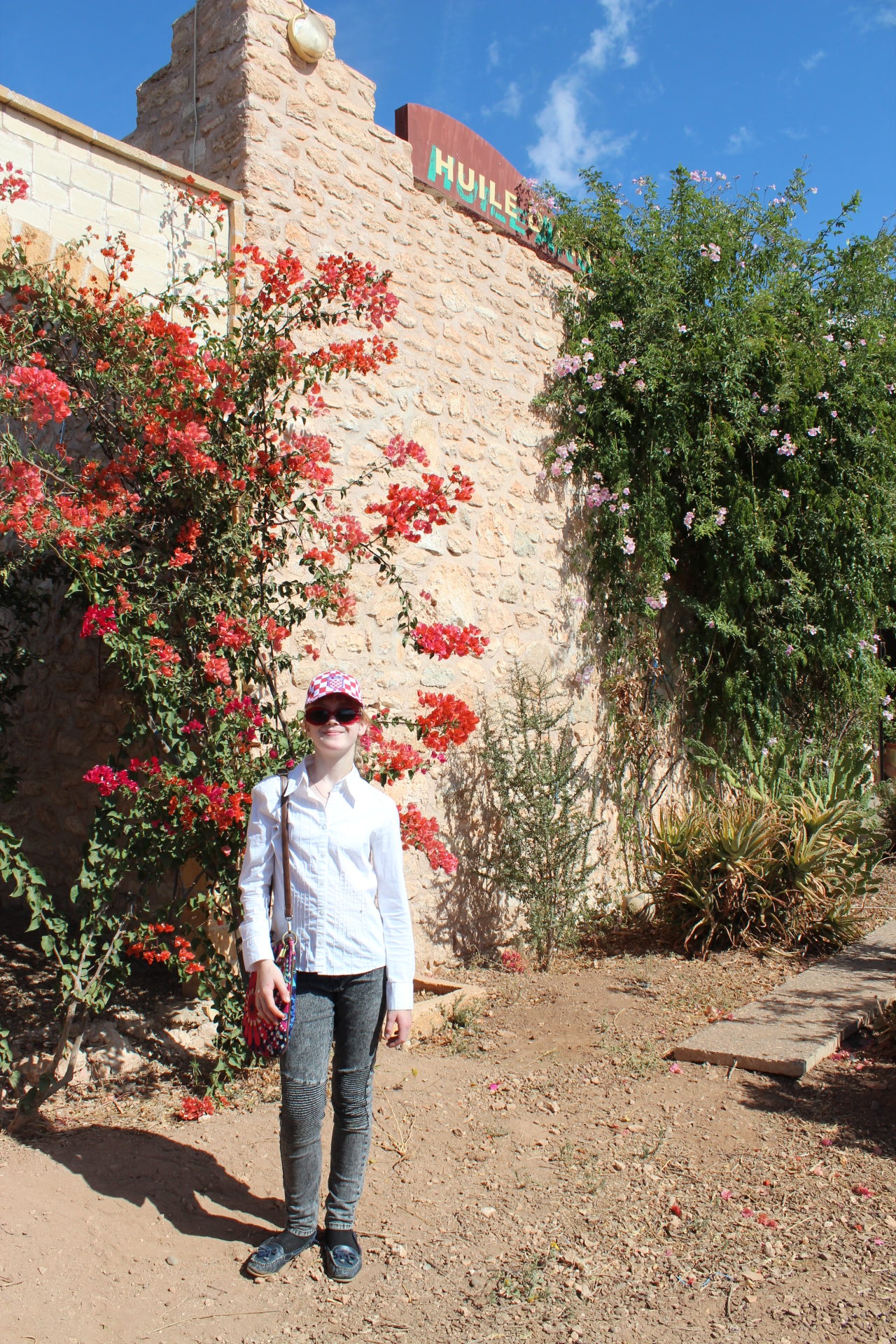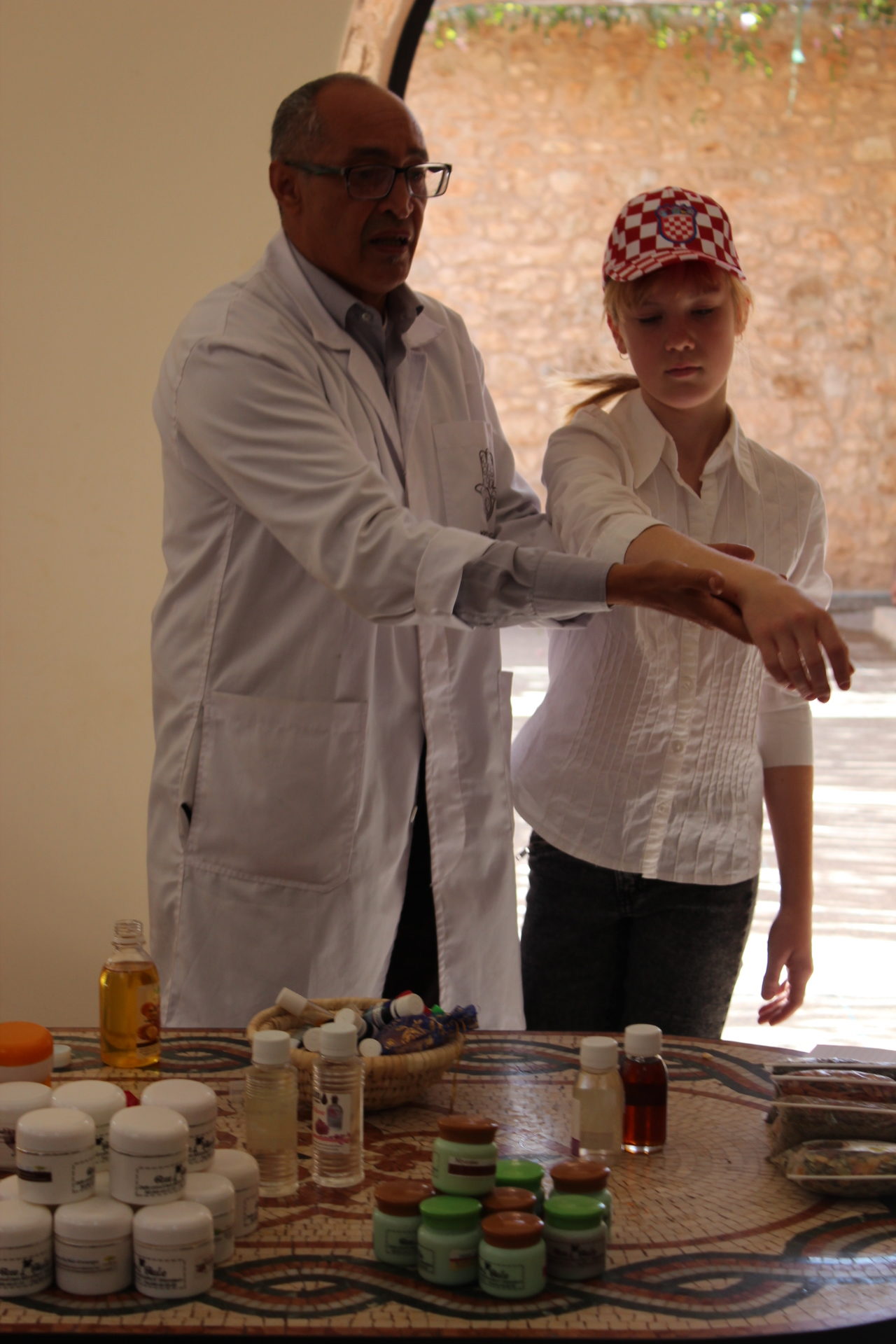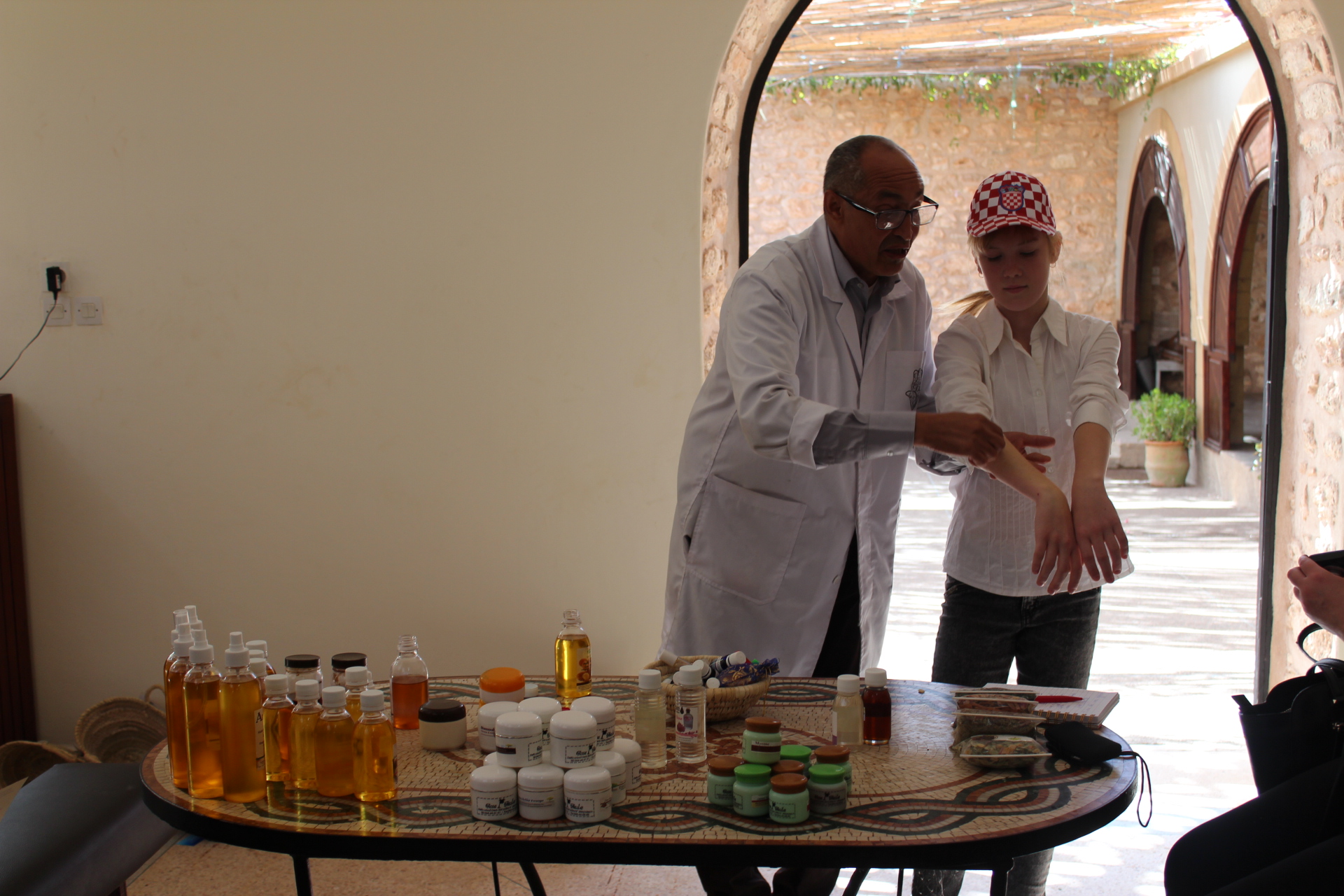 What does the argan tree fruit look like?
The argan fruit resembles an olive but it is somewhat larger and more round. Inside the fleshy fruit there is a very tough shelled nut with 2-3 almond-like kernels.
Where does the argan tree grow?
The argan tree grows on a narrow area and the crop is rather limited (from a 60-year-old tree of the maximum fruitfulness you get 8 kg seeds in a year).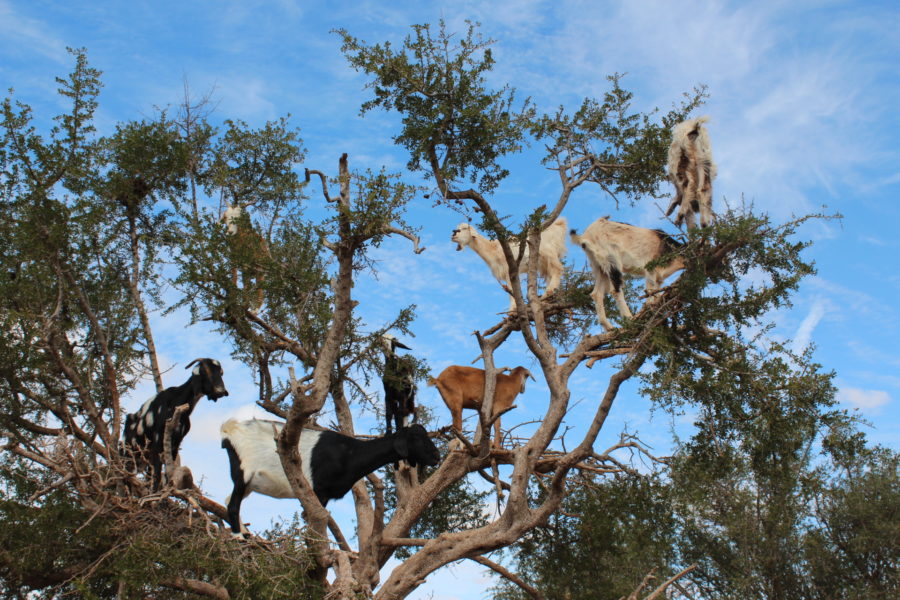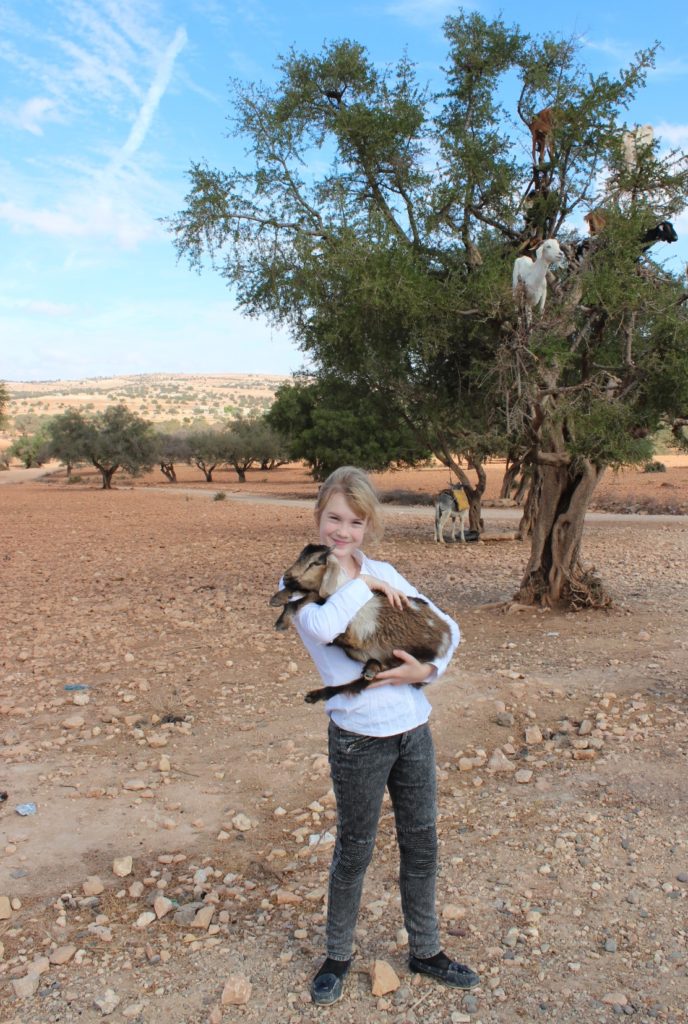 How is it harvested and produced?
Perhaps many of you have seen an exotic view – goats eating on top of trees as birds. The animals that have climbed up are gulping the fleshy fruit of argan, yet their organisms do not digest the seeds inside the shell. Thus women are gathering the nuts from their stool, which is then followed by careful treatment. Traditionally the oil is pressed manually (ca 36 kg will result in 1 litre pure oil), maiing it very unique.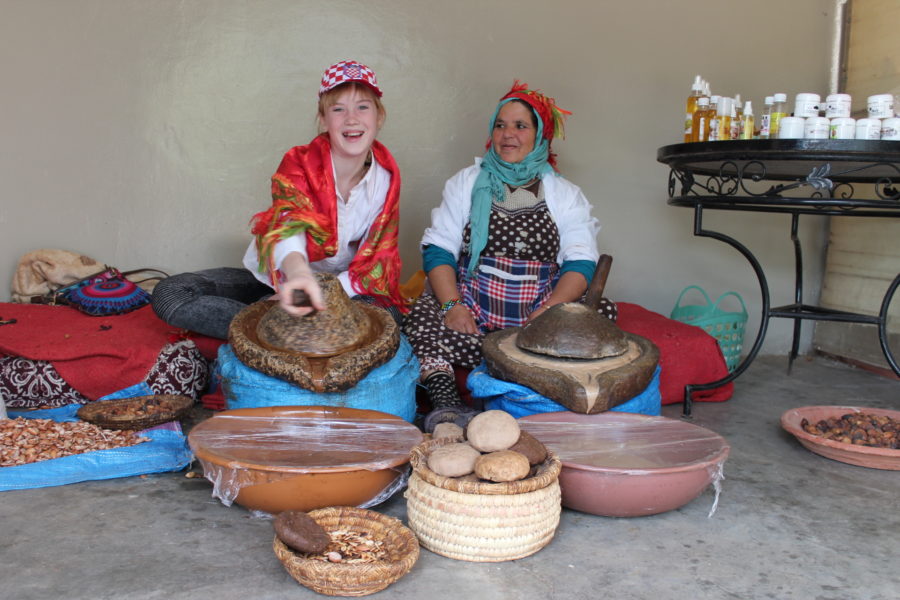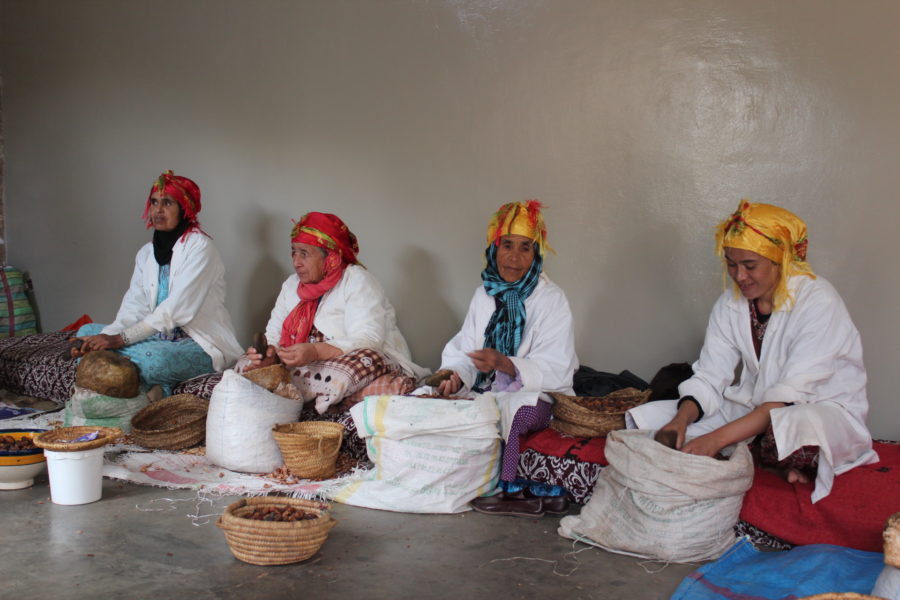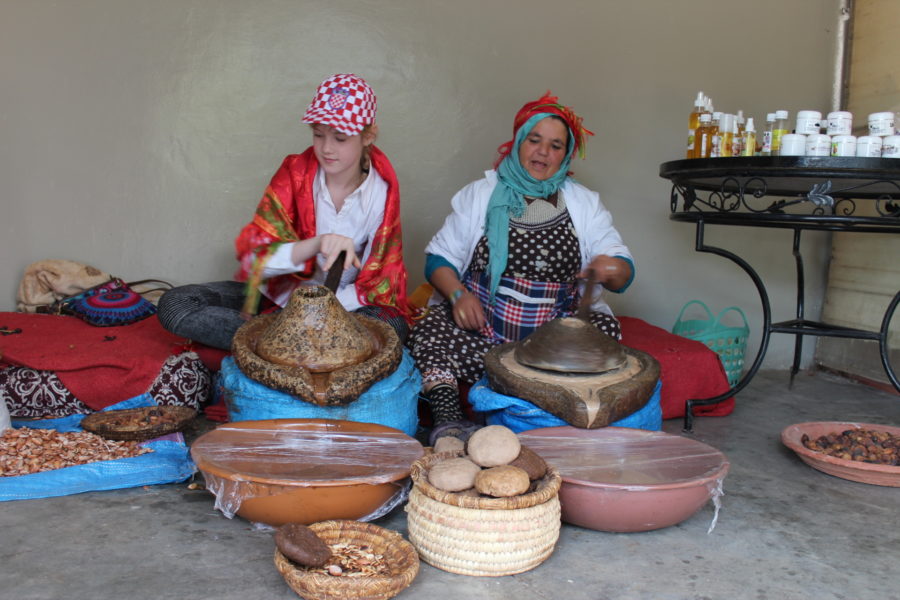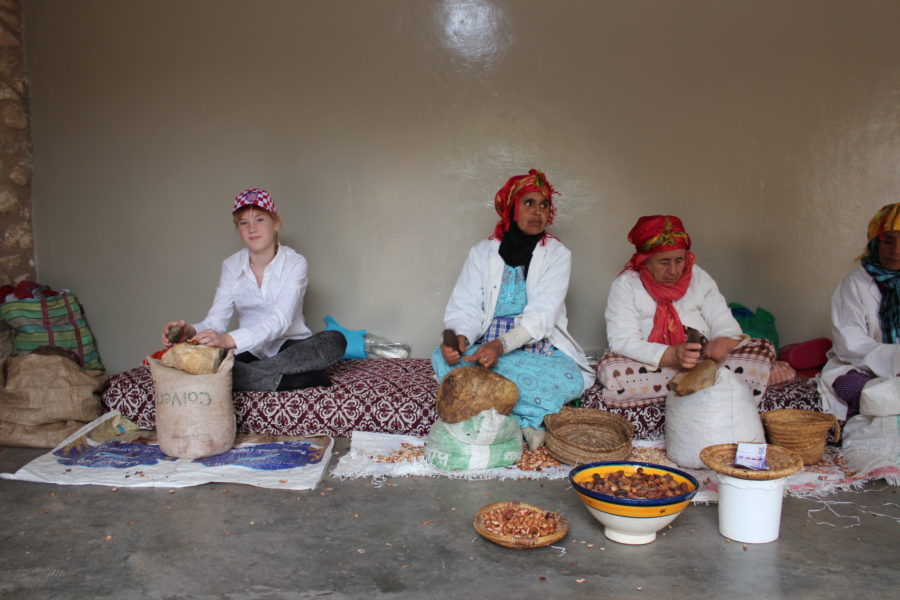 What does it contain?
Argan oil contains plenty of bioflavonoids, omega 6 fatty acids, other beneficial ingredients, also vitamin E twice as much as does olive oil.
What is argan oil used for?
Argan oil is very much valued in the preparation of cosmetics products and also in medicine. It is a universal "magic item", well suited for practically everything. Historically it has firts and foremost belonged to the local kitchen.
Argan oil is good for nourishing dry hair and making them shine. Just a few drops of oil added to the shampoo or regularly applied to hair roots will decrease splitting of hair ends and loss of hair. Also, it balances skin metabolism and fosters rejuvenation of skin cells. It is suitable for sensitive skin and occurrance of acne.
When there is a tendency of splitting in nails and the cuticles are dry, it is possible to cure the situation, holding fingertips in a mixture of oil and lemon juice (1:1) once a week for 15 minutes at a time.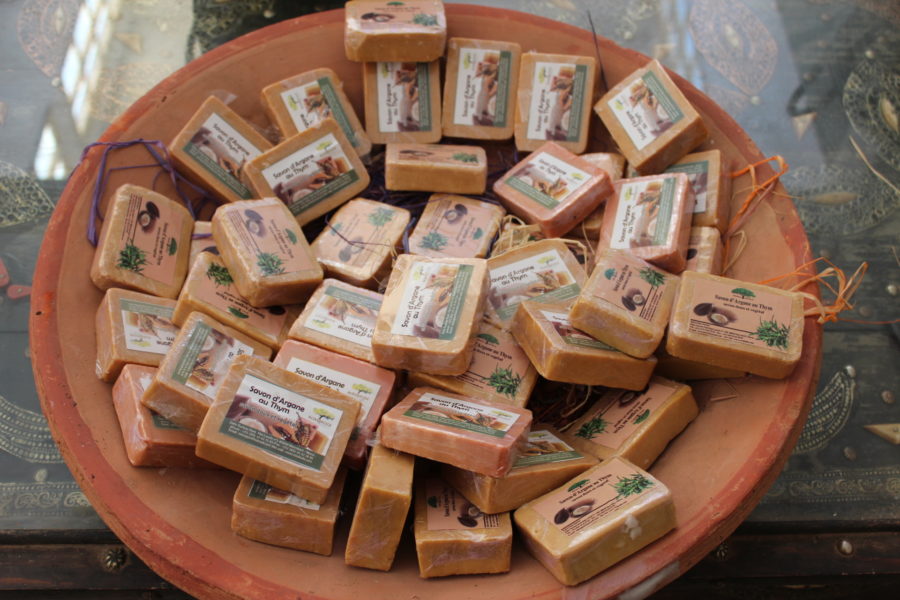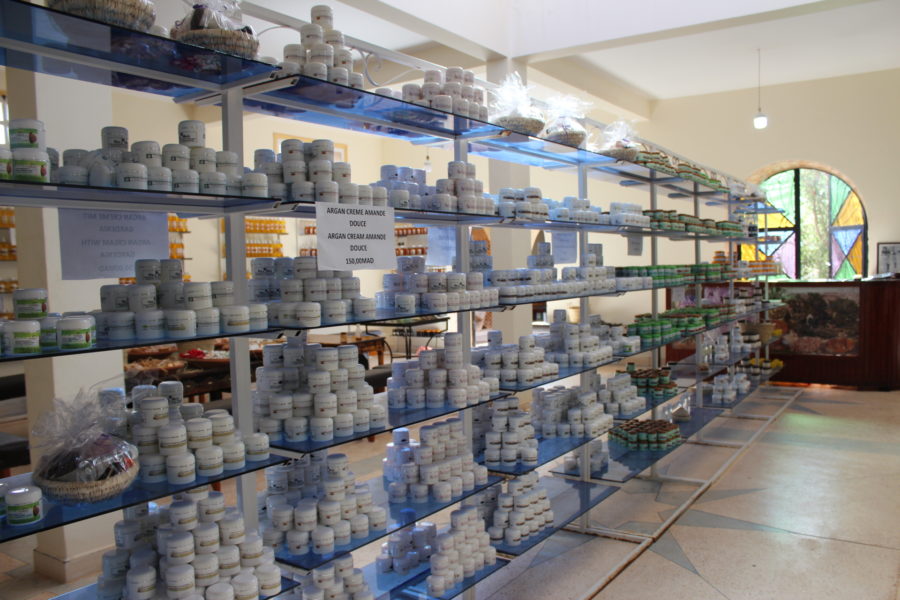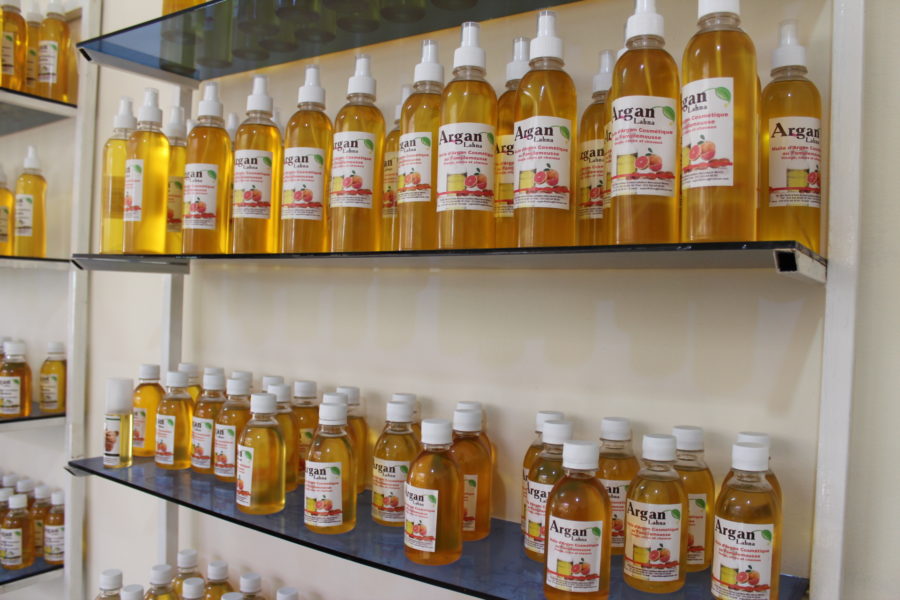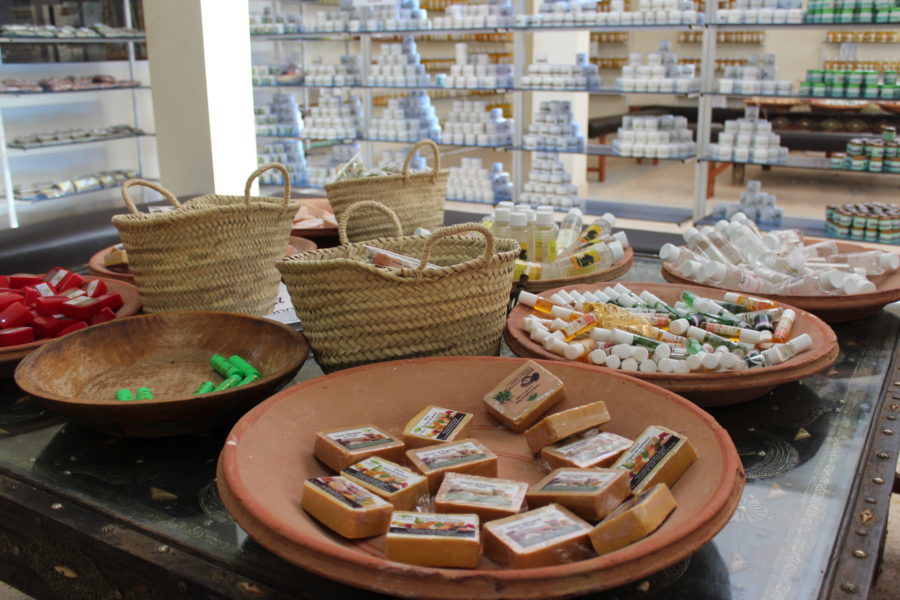 Photos and videos from Morocco and the visit to Khmissa Argan can be found from Instagram accounts of Helena-Reet Ennet (@helenareetennet) and Estella Elisheva (@estellaelisheva)
Text and Morocco travel photos: Helena-Reet Ennet
---
---
Advertisement: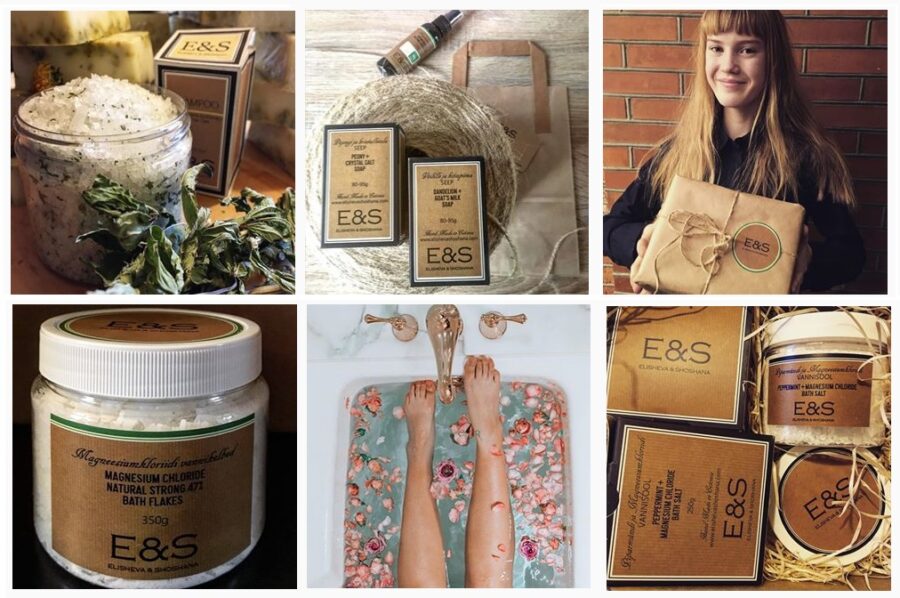 High quality & nature friendly luxury cosmetics from Scandinavia - ElishevaShoshana.com