The Vakantiebeurs 2018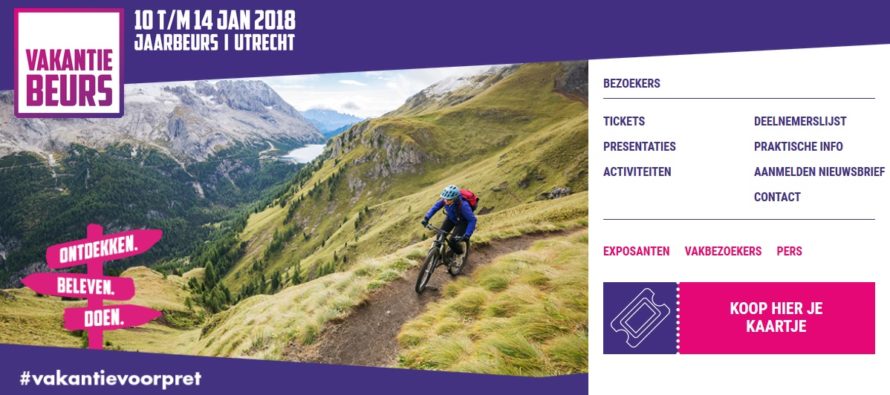 NordenBladet – The Vakantiebeurs (Tourism and Recreation Fair) takes place from Tuesday 9 until Sunday 14 January 2018, in the Jaarbeurs in Utrecht, Netherlands. The show will only be open to professionals from the travel industry on the 9th; the 10th is a mixed day for both consumers and professionals.
Hall lay-out – Geography & themed zones
Hall 2: Africa, Africa Village and theatre dome
Hall 3: North America, Canada, Iran and Cruise Boulevard
Hall 4: Central and South America, the Caribbean Village, Asia, Down Under & Pacific, theatre dome
Hall 7: Southern Europe and the Mediterranean, Urban zone and theatre dome
Hall 8: The Middle East and North Africa, VVKR pavilion and NL Reist plaza
Hall 10: The Netherlands, Scandinavia, Iceland, UK & Ireland, food market
Hall 11: Activity hall with picnic area, bike test track, activity plaza, Germany, Austria, Belgium, Central and Eastern Europe
Hall 12: Outfreeca; camping and outdoor holidays
Dates
Opening hours for the public
Tuesday 9 January (professionals) 10.00 AM-6.00 PM
Wednesday 10 January 10.00 AM-5.30 PM
Thursday 11 January 10.00 AM-5.30 PM
Friday 12 January 10.00 AM-5.30 PM
Saturday 13 January 10.00 AM-8.00 PM – open until 10 PM*
Sunday 14 January 10.00 AM-5.30 PM
*'Night at the Vakantiebeurs': New this year is the fact that the Vakantiebeurs stays open extra late on the Saturday, with an attractive programme of activities, great food and beverages, and multi-cultural entertainment. You can enjoy a fun night out in the central Experience hall (Hall 9) until 10PM!
Do you want to be inspired by thousands of holiday destinations?
These are our ticket prices:
Online presale
Day ticket €12,-
Afternoon ticket €9,-
Evening ticket €8,-
Sales at the door
Day ticket €15,50
Afternoon ticket €12,-
Evening ticket €9,-
Address: Jaarbeurs, Jaarbeursplein 6, NL- 3521 AL Utrecht
Postal address Jaarbeurs: P.O. Box 8500, NL-3503 RM Utrecht
Route:
The Jaarbeurscomplex is located right next to the Utrecht Central Station. If you come by car, follow the signs for Utrecht Jaarbeurs from the ring road. Address for navigation software: Truus van Lierlaan
As we are expecting a large number of visitors, we advise you to travel by public transport or to make use of a Park & Ride facility in the Utrecht area. This way, you will prevent the traffic jams around the Jaarbeurs complex.
By public transport/train
The train is the easiest way to get to the Jaarbeurs. Jaarbeurs Utrecht is located right next to the Central Station. Utrecht Central Station is the most centrally located train station of the Netherlands, with connections to and from 6 directions at least every half hour.
By car
Utrecht is the proverbial spider in the web of the Dutch road network. The route to the Jaarbeurs complex is indicated on the signs on the Utrecht ring road. The signs will lead you to our spacious car parks surrounding the Jaarbeurs.
If you have a navigation system, simply type in Jaarbeursplein.
Att: Major roadworks are currently underway in the city of Utrecht, to improve access to the city and city centre. Many navigation systems are not up-to-date, as the situation can change on a monthly basis. Please follow the signs for 'Jaarbeurs' from the Utrecht ring road.
Do you still have questions after visiting this website? Please call us on +31 (0)30 – 295 5911.
We are available from Monday to Friday from 8AM to 6PM. You can also e-mail your question to info@jaarbeurs.nl. You will receive a reply within one working day.
Webpage: vakantiebeurs.nl
---
---
Advertisement: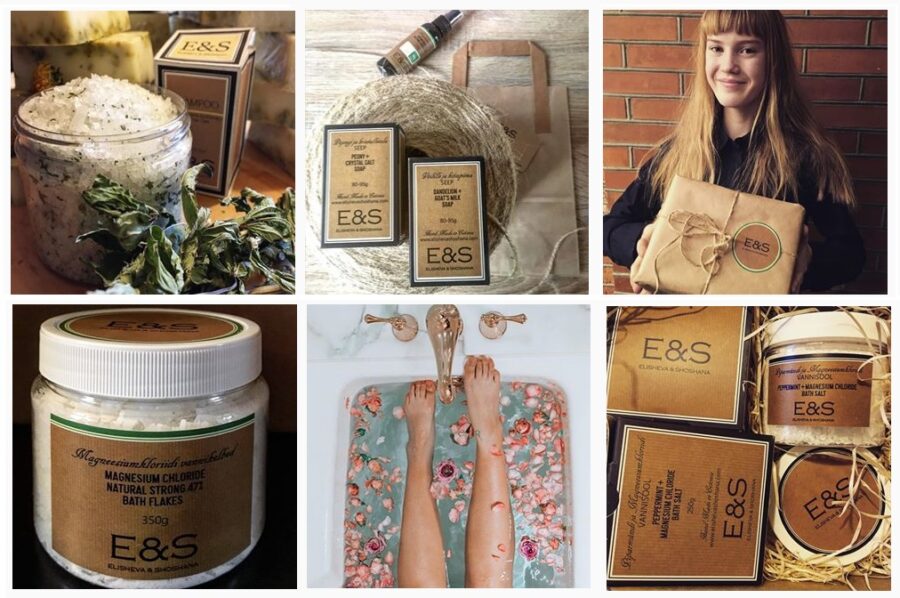 High quality & nature friendly luxury cosmetics from Scandinavia - ElishevaShoshana.com