International Movie Stars Bare All To End EU Overfishing
NordenBladet – Copenhagen, London, Los Angeles, 4 October 2018: Hollywood legend Sean Penn leads a stunning parade of movie stars and celebrities posing – without their clothes – with iconic and threatened fish species, to send a strong message to EU governments to end overfishing.
"These stars are aligning to make a bold statement: end EU overfishing by 2020. Now it's time that EU governments make brave decisions to secure the long-term health of our oceans, our fish stocks, and the future of coastal communities," said Rebecca Hubbard, Program Director of Our Fish. The campaign is calling on European citizens to join thousands of others who have signed a petition calling on ministers to #endoverfishing.
The celebrities were photographed by Alan Gelati for Brighton restaurant MOSHIMO's celebrated Fishlove campaign as part of a major coordinated effort by the Our Fish organisation to urge European governments to end overfishing by 2020. The series features actors from Hollywood, London and Copenhagen, with more European stars set to join by the end of the year.
In Hollywood, Sean Penn, actress, model and singer Paris Jackson, Clark Gregg (Avengers, Agents of S.H.I.E.L.D.), Elizabeth McGovern (Downton Abbey), Josh Brolin (Deadpool 2), Leila George (Mortal Engines, The Long Home), and Australian actors Ben Lawson (Neighbours, Designated Survivor), Lincoln Younes (Tangle, Home and Away), and Jai Courtney (A Good Day To Die Hard, Suicide Squad), have all appeared with fish provided by Santa Monica Seafood.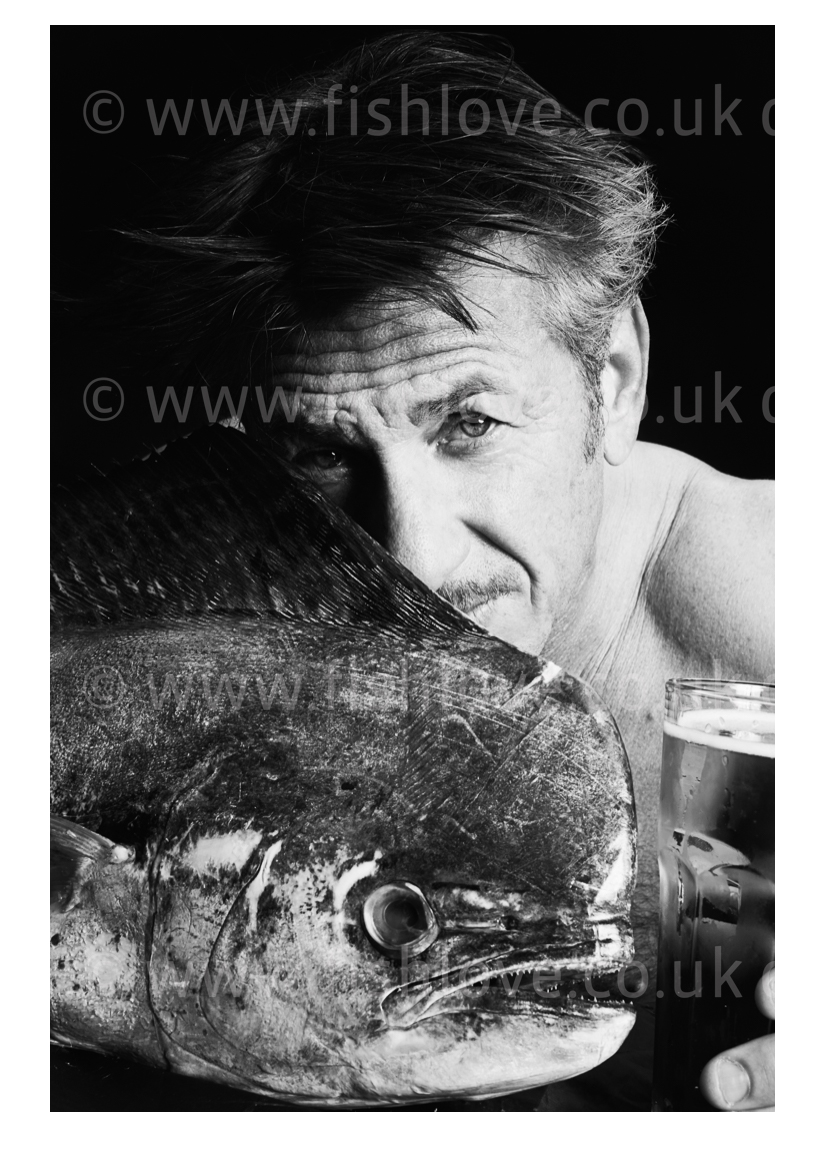 Photos: "Celebrities and actors pose with fish in a courageous call on EU governments for bold action to #EndOverfishing in Europe's waters by 2020. © Fishlove/Alan Gelati."
---
---