Swedish Crown Princess Victoria and Prince Daniel of Sweden attend Gen Pep Forum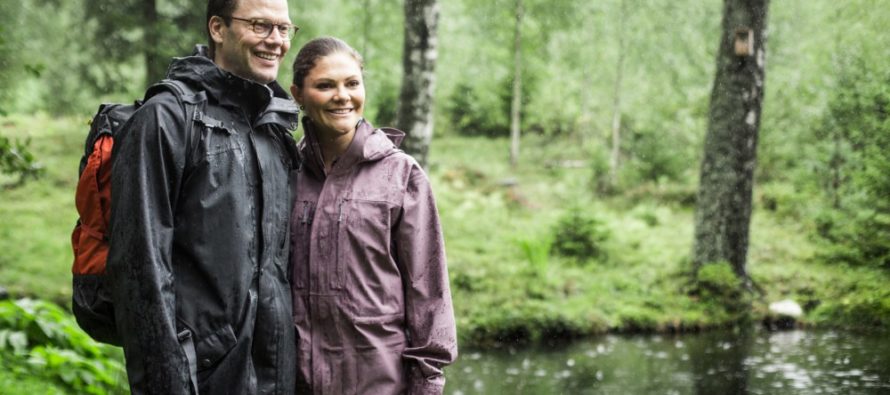 NordenBladet – This week Crown Princess Victoria and Prince Daniel of Sweden were in Solna to attend a Gen Pep Forum at Karolinska Institutet. Organised by Generation Pep, the seminar and workshop brought together more than 800 representatives from politics, industry associations, research bodies and internship schemes to discuss and commit to changing and improving the health of children and young people.
The Crown Princess opened the event with a keynote speech which highlighted the importance of the UN's Global Goals, for which she is an ambassador. She said:
"The point of the UN's global goal is that they are just global; that they are about us all. And in order to achieve the goals by 2030, in order to achieve sustainable development, we must all contribute. In big and small [ways].
"And now I'm coming back to that Swedish schoolyard: It can be empty because the kids are indoors watching funny clips. Or, it may be full of children in motion, because the school organizes fun weekend activities. That choice, and that responsibility, are not the children's. It's ours. "
Topics covered during the course of the full-day event included the general health picture in Sweden, the Scapes survey, the commitment to giving all children the opportunity to participate in sport, and factors that motivate positive change.
Prince Daniel provides closing remarks, summing up the findings of the forum and highlighting the importance of a coordinated commitment from people, businesses and organisations from all walks of life in society.
Generation Pep was launched by Prince Daniel – together with Swedish companies, foundations and non-profit organisations – in July 2016 with a vision of giving all children and adolescents in Sweden the opportunity (and inspiring a willingness) to live an active and healthy life. Generation Pep works to spread knowledge, inspiring and supporting children and young people as well as parents and other adults to institute positive change.
Featured image: Swedish Crown Princess couple attend Gen Pep Forum (Raphael Stecksén, The Royal Court, Sweden)
---
---