Denmark's main national parks: Thy National Park, Mols Bjerge National Park and The Wadden Sea National Park INFO + LINKS +VIDEOS!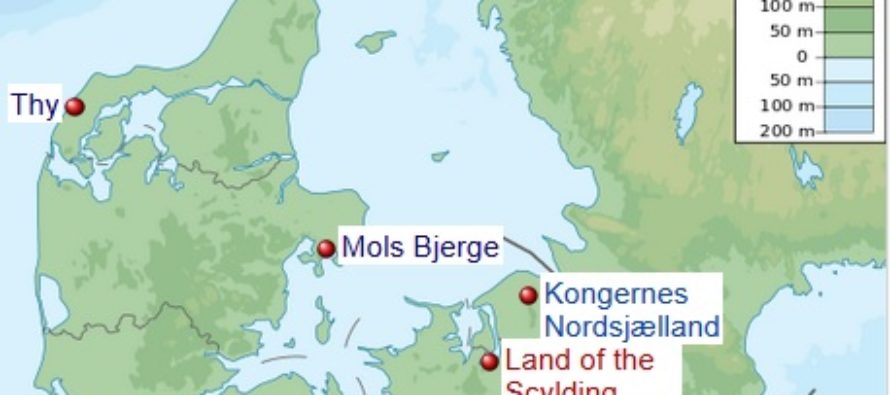 NordenBladet – What to do in Denmark? If you are a nature lover, visit Denmark's national parks*! There are six national parks in the Kingdom of Denmark; five in Denmark proper and one in Greenland.
The first national park in Denmark proper was Thy National Park (Danish: Nationalpark Thy), created in 2008. It is located in Thisted Municipality, Nordjylland. The park is a narrow stretch of land along the North Jutlandic Island's west coast from Hanstholm southward to Agger Tange, excluding Hanstholm, Klitmøller, Nørre Vorupør, Stenbjerg and Agger. Thy National Park is named after Thy, an area that includes not only today's national park but also adjacent land further east. The park has dunes, heath, forests and grassland and also covers several small lakes and a small part of the Limfjord, which is the fjord that separates the North Jutlandic Island from the Cimbrian Peninsula.
In August 2009, the second national park Mols Bjerge National Park was inaugurated, followed by Wadden Sea National Park in October 2010, and Land of the Scylding National Park in 2015. Two additional areas in mainland Denmark were proposed in 2008 and 2009 to become national parks, but one of these plans was abandoned in 2012. The other, Kongernes Nordsjælland National Park, was inaugurated in 2018.
Greenland has had its own national park since 1974. The Northeast Greenland National Park stretches across three fifths of the northern parts of Greenland's east coast and, since its expansion in 1988, two thirds of the eastern parts of Greenland's north coast. Bounded by the coasts, the park covers the island's entire north-eastern quarter, all of which is almost uninhabited.
Like Greenland, the Faroe Islands forms another autonomous region of the Kingdom of Denmark, but contains no national parks.
Nature awaits, all day every day
Denmark has three national parks, where you can venture out into some of the country's most beautiful and unique landscape. Danish national parks are open all day, every day, and are free to access. You can explore the parks on foot, by bike, on horseback or by car. Check the signs when you enter to find details and regulations.
Park activities
Denmark's national parks are un spoilt natural playgrounds where you can try everything from picnics, wild camping and campfires, to cycling, bird watching and horse riding. Each park has a visitor centre with ideas for how to get the most out of your visit and with details on park guides and trails.
1. Thy National Park (read about Nature and Cultural history here)
(Address: Kirkevej 9, 7760 Hurup Thy, Denmark)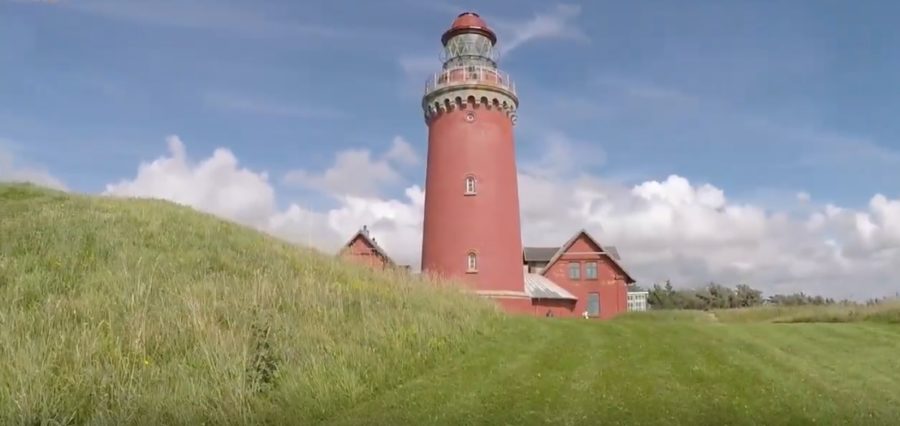 Thy National Park (Photo: NordenBladet)
Denmark's biggest and oldest national park lies on the North West Coast of Jutland. Thy National Park (Danish: Nationalpark Thy) is over 200km² in size and it offers you a dramatic landscape shaped by the sea. Much of it is covered with large areas of windswept dunes and sandy grassland.
Wildlife
Thy National Park is a great place to see wildlife, such as roe and red deer and extremely rare birds, such as the golden plover and sandpiper. Bird enthusiasts should head to Agger Tange, to see flocks of migrating birds. If you're lucky, from Tved Klitplantage bird hide in early spring, you might even sight dancing cranes.
Cultural experiences
The coastline of Thy National Park is dotted with remnants of the largest WWII bunker network in Northern Europe. At the Museums Center Hanstholm you can learn more about how the system worked. The North Sea Oceanium in North Vorupør, presents you with the rich sea life of the North Sea. In the small fishing villages of North Vorupør and Stenbjerg Landing, you can witness fisherman dragging their boats up onto the shore after a day out at sea.
Activities
Thy National Park is criss-crossed by cycling and walking trails that take you past the best of the park's scenery. You can even hire Icelandic horses to ride. Klitmøller is known as one of Europe's best windsurfing spots, and golfers can enjoy the park from Nordvestjysk Golf Club which crosses the park.
Read more about Thy National Park: https://www.visitdenmark.com/north-jutland/nature/thy-national-park
Look also:
2. Mols Bjerge National Park (read about legal status, geography and attractions here)
(Address: Grenåvej 12, 8410 Rønde, Denmark)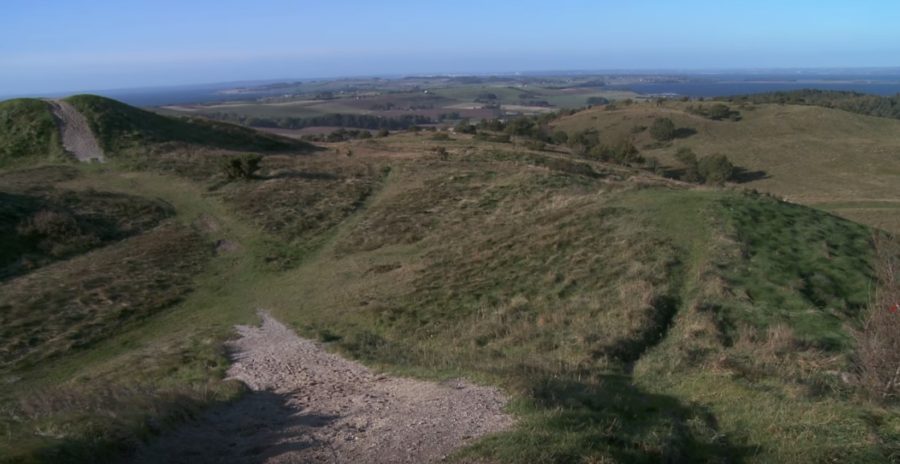 The Mols Bjerge National Park (Photo: NordenBladet)
The Mols Bjerge National Park, in East Jutland, is one of the most rugged and varied landscapes in Denmark, with many rare animal and plant species. The park covers 180 km² and is named after the area's best known natural feature, the Mols Hills.
Spectacular views of the national park
You can see spectacular views of the whole Mols Bjerge National Park at the Jernhatten ridge. The central area of the national park is made up of high heathlands, forests and large open pastures, while along the coast there are many great beaches to discover.
Mols Bjerge Wildlife
You can see otters at Stubbe and Lange lakes, in the north of Mols Bjerge National Park. To the west, you will find the Kaløs marshes and forests are rich with flora and fauna, including rare insects in the park's trees.
Cultural experiences
There are many Bronze Age sites in the park, with visible mounds to explore. Ancient towns, villages, churches and old manors tell the story of the area's development over time. Visit Kalø Castle Ruin, the remnants of a royal Middle Age castle. The coastal village of Ebeltoft is a treat, with big attractions such as the Jutland Frigate and Glass Museum.
Activities in Mols Bjerge National Park
You can enjoy a good network of sign-posted cycle and walking routes throughout the park and along the coast you will find quiet, child-friendly swimming beaches. The area also offers you some great fishing spots.
Read more about Mols Bjerge National Park: https://www.visitdenmark.com/east-jutland/history/mols-bjerge-national-park
Look also:
3. The Wadden Sea National Park (Nationalpark Vadehavet)
(Address: Havnebyvej 30, 6792 Rømø, Denmark)
The Wadden Sea National Park is Denmark's largest and newest national park. It's also a UNESCO World Heritage Site because of its enormous ecological importance as the world's largest unbroken system of intertidal sand and mud flats. Head here for unbeatable bird watching!
Denmark's newest World Heritage Site
The Wadden Sea is a national park and World Heritage Site in Denmark. It extends along the southern stretch of Denmark's West Coast, from Ho Bay to the German border. The park is an easily accessible day trip from nearby towns such as Ribe, Denmark's oldest town, and Esbjerg, home of the imposing Man Meets the Sea sculpture. It's an unmissable thing to do in Denmark if you love birdwatching, wildlife and exploring intertidal habitats. Visit nearby towns like fascinating Ribe and Esbjerg.
Unique things to see at the Wadden Sea National Park
When the tidal waters retreat, the exposed seabed comes to life and teems with creatures. The Wadden Sea's sand dunes are popular resting places for breeding colonies of seals. During spring and autumn, you'll witness the arrival of enormous flocks of migratory birds. Around 12 million migratory birds pass through the Wadden Sea National Park en route to breeding and wintering grounds around the world.
Holiday islands in the Wadden Sea National Park
The islands in the Wadden Sea National Park are popular holiday destinations in Denmark. Rømø Beach is one of the biggest beaches in Europe. For a unique thing to do, take the tractor bus to Mandø island or head to the incredible International Kite Fliers Festival on the island of Fanø.
Further reading: The Wadden Sea National Park website (http://vadehav.dk/en/intro/)
Look also:
____________________________________________________________

* A national park is a park in use for conservation purposes. Often it is a reserve of natural, semi-natural, or developed land that a sovereign state declares or owns. Although individual nations designate their own national parks differently, there is a common idea: the conservation of 'wild nature' for posterity and as a symbol of national pride. An international organization, the International Union for Conservation of Nature (IUCN), and its World Commission on Protected Areas (WCPA), has defined "National Park" as its Category II type of protected areas.
While this type of national park had been proposed previously, the United States established the first "public park or pleasuring-ground for the benefit and enjoyment of the people", Yellowstone National Park, in 1872. Although Yellowstone was not officially termed a "national park" in its establishing law, it was always termed such in practice and is widely held to be the first and oldest national park in the world. However, the Tobago Main Ridge Forest Reserve (established in 1776), and the area surrounding Bogd Khan Uul Mountain (1778) are seen as the oldest legally protected areas, predating Yellowstone by nearly a century. The first area to use "national park" in its creation legislation was the U.S.'s Mackinac, in 1875. Australia's Royal National Park, established in 1879, was the world's third official national park. In 1895 ownership of Mackinac National Park was transferred to the State of Michigan as a state park and national park status was consequently lost. As a result, Australia's Royal National Park is by some considerations the second oldest national park now in existence. Canada established Parks Canada in 1911, becoming the world's first national service dedicated to protecting and presenting natural and historical treasures.
The largest national park in the world meeting the IUCN definition is the Northeast Greenland National Park, which was established in 1974. According to the IUCN, 6,555 national parks worldwide met its criteria in 2006. IUCN is still discussing the parameters of defining a national park.
National parks are almost always open to visitors. Most national parks provide outdoor recreation and camping opportunities as well as classes designed to educate the public on the importance of conservation and the natural wonders of the land in which the national park is located.
Tags: National parks in Denmark, Danish nature, Denmark, Denmark's national parks, Jutland, List of national parks of Denmark, Nordic travel, Thy National Park, Tourism, tourist, travel, travel guide, Norden, Scandinavia, Nordic info, Nordic travel, Nordic travel guide, Nordic travel guides. address, area, hours, directions. what to do in Denmark, best things to do in Denmark, visit Denmark, Kingdom of Denmark, culture, Cultural experiences, weather, weather forecast, weather forecast in Denmark. Nationalpark Vadehavet, The Wadden Sea National Park, Mols Bjerge National Park, info, information, articles about Denmark´s national parks, map, maps, videos. Norden Bladet
---
---
Advertisement: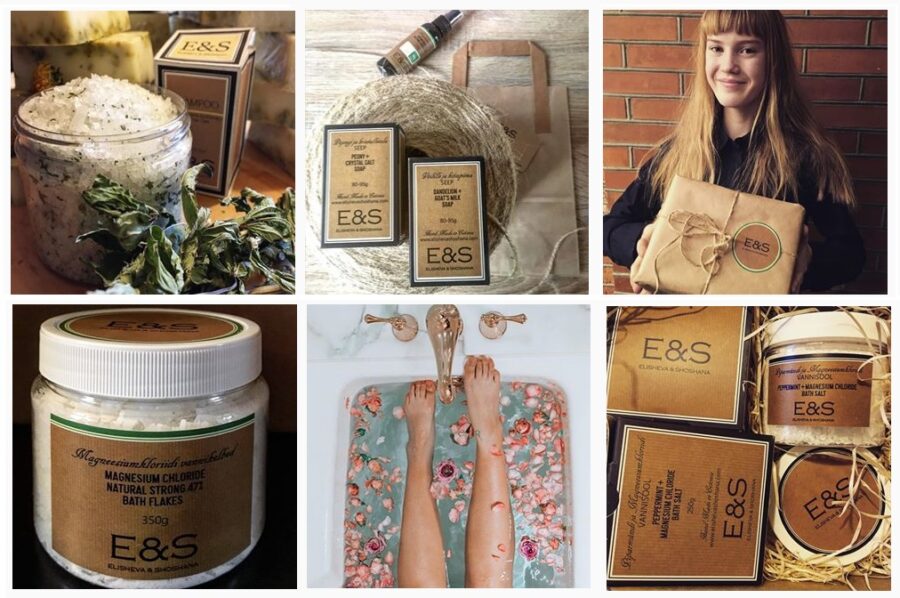 High quality & nature friendly luxury cosmetics from Scandinavia - ElishevaShoshana.com