TRAVEL INTERVIEW with Scandinavian top model Katrin Kaurov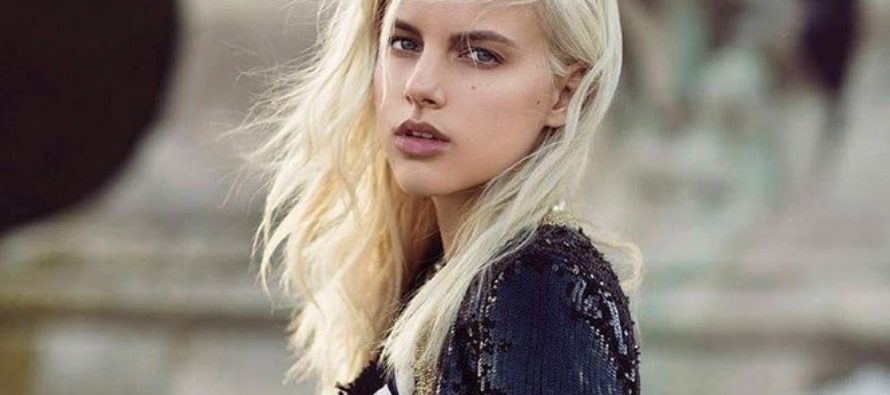 NordenBladet – Katrin Kaurov with her unique Nordic look and a positive attitude known from her Instagram (@katrinkau) has taken the fashion industry by the storm. The young Estonian model, speaking 5 languages and having visited 42 countries shares her experiences with NordenBladet.
What got you interested in modelling? How long have you been modelling?
I started modelling as a hobby as a teenager when I had my first international work trips abroad but made it a profession 2 years ago. I love that my job takes me anywhere in the world from Tokyo to Paris, London to Sydney – every day is always unique.
Where do you work as a model? Which brands do you work for?
I work between Milan, London, Paris and plan to move to the States quite soon.  As a model I work with many different brands depending on the city and season- some of my clients have been Balmain, Victoria Beckham and Guess for example.
What to expect when going for an agency interview? What should you wear to a modelling interview?
In fashion industry an interview is called "casting". If you go to meet an agency the simpler the better – a typical "uniform" is black skinny jeans and a black top with a leather jacket. If you go for a casting, it is great to also show some personal style.
How often you mix work and vacation travels?
To be honest, not that often – when I go for a vacation, I prefer to be in the nature, go surfing, hiking and leave my phone behind if possible. However, whenever I am on a work trip I try to enjoy the local culture and do as much sightseeing as possible on my free time.
What is your favourite travel destination and why?
For a holiday – I absolutely loved Sri Lanka and Indonesia. For work so far Paris was my favorite city, but I'm sure NYC will be a very exciting journey too!
What is your most memorable job?
A fashion show in Athens that was organized on a horse hippodrome. I had just landed from Paris and was taken there without any explanations by the driver. Besides the confusion, the location was magical.
Do you have any travel secrets – how to stay fresh after long flights?
Staying hydrated by drinking lots of water during travels, bringing my own food for flights (since airplane food is often very processed) and wearing comfortable clothes. On long flights I like to use a face mask and try to get as much sleep as possible.
Do models get paid to travel?
Just to go on vacation – no. However, when you fly for a job in a different country the client covers the flights, accommodation and any other expense over there.
Speaking of flying, I would love to ask about airports as well. What makes one airport comfortable? Please name your three favorite airports and why they are your favorites?
My favorite is definitely the airport in Tallinn, my home country. Despite being tiny and cozy, the airport has a gym and public library to name a few. My second favorite might be Singapore which is considered the most beautiful airport in the world – there's even a a butterfly garden inside. The third one is perhaps Linate Airport in Milan, being just a quick taxi drive away from the center. Since I travel a lot it is important that the airport is fast & convenient with some cute coffee shops inside.
How often you do airport shopping? What´s the best thing you´ve bought?
I don't shop that often in the airports, but I love finding some unique brand pieces or cosmetics from the duty-free section. My latest purchase was a black Furla bag from Paris airport.
Obviously you eat healthy. You choose to eat your own food on planes, but what can you tell about airport restaurants?
I think the selection is getting better lately – more fresh and vegan options. However, I think there's still a lot of room for development! A good option in the airports is always Joe & the Juice with its fresh juices, sandwiches and great coffee.
How luxurious is a fashion model´s life – do you fly private planes, business class or take regular flights? Is there a model apartment or luxury hotels with room service? What is the most glamorous and the last glamorous part of models life?
I think this is the biggest misconception about modelling – the glamour of it. Of course, there are jobs that take you to the best hotels and exciting locations, but the every day of modelling is often more "regular" than expected. When models begin their careers usually they stay in apartments full of other young models, take regular flights and run all day to castings or photoshoots. My point being – besides the glitz and glamour of the job, it is a hard career like every other requiring a lot of effort.
Who are your favorite designers? What brands you wear daily, on travels, evenings etc.
I am a big fan of environmentally friendly fashion labels, many smaller ones who are just starting out. Also, I love brands who are not afraid to make a statement with their clothing like Vivienne Westwood or Stella McCartney.
I am not such a big spender on clothes though, I keep my daily style rather simple.
Where would be your dream work destination?
I would love to work in Cape Town one day. It is a location all models love – apparently you can go straight to surf after castings, the nature is incredible and people are very open-minded. Tel Aviv seems very vibrant as well.
Your dream cover / advertisement / collaboration?
Oh there are so many. Almost every model wants to be the cover face of Vogue or collaborate with Victoria Secret's. Doing a campaign for Nike is perhaps a more unique dream of mine, since sport and active lifestyle has always played a big part in my life.
Featured image: Katrin Kaurov (Instagram/@katrinkau)
---
---