TOP 12 Environmentally friendly attractions in Norway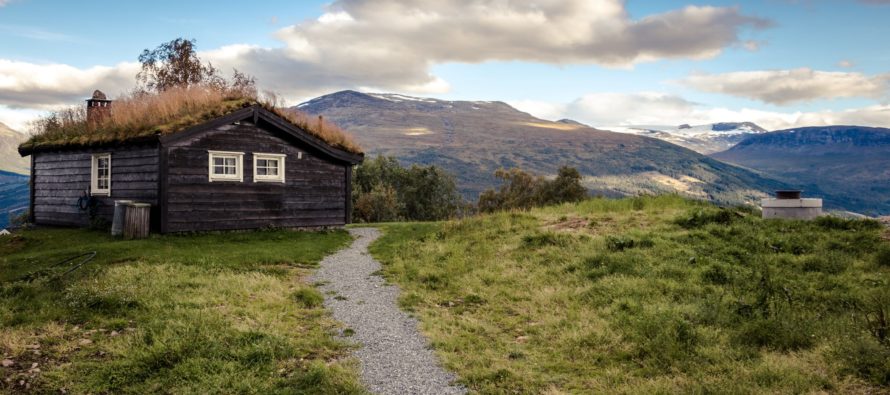 NordenBladet – There are many places in Norway that follow the principles of eco-sustainability. Fjords, towering mountains, waterfalls, glaciers, northern lights and countless rivers: in Norway, nature is pure spectacle and the landscapes leave you breathless. They need to preserve and conserve this heritage, and Norway knows it. Environmental sustainability is part of the tradition of the country that now has become the undisputed leader in the fight against CO2 emissions. Welcome to the top 12 eco-tourism attractions in Norway.
Geilo, mountain village in southern Norway
Geilo is a centre in the municipality of Hol in Buskerud, Norway. Geilo is primarily a ski resort town, with around 2,300 inhabitants. It is situated in the valley of Hallingdal, 250 km from Oslo and 260 km from Bergen. The Bergen Line facilitated Geilo's development as the first skiing resort in the country, and it is still one of the largest. It is also known for having some of the most luxurious and expensive holiday cabins in Norway. The center of the town lies at 800 meters above sea level, and its highest point is 1178 meters above sea level. Geilo became famous after becoming one of the first ski destinations in Norway. But now the town offers much more. Its high mountains and its immense forests are the perfect place for many outdoor activities, from bike to dogsledding. The community invests in innovative energy sources and promotes local producers.
Jotunheimen
Jotunheimen is a mountainous area of roughly 3,500 km² in southern Norway and is part of the long range known as the Scandinavian Mountains. The 29 highest mountains in Norway are all in Jotunheimen, including the very highest – Galdhøpiggen (2469 m). Jotunheimen straddles the border between the counties of Oppland and Sogn og Fjordane.  Jotunheimen, meaning "The Home of the Giants," is a breathtaking span of mountains lying in the heart of Norway. Take in the cold mountain air of one of the world's greenest countries while hiking alongside abundant wildlife and dramatic landscapes. With over 2,000 miles of marked trails, rich cultural attractions and majestic scenery, the area is popular among hikers and climbers. Plan to visit the Norwegian Mountain Museum, which offers a unique perspective exploring the interaction between humans and mountains. Another attraction worth visiting is Haukdalen, a picturesque traditional smallholding in Lom with beautiful gardens and art exhibits. Also in Lom is the open-air museum Bygdamuseum, which allows visitors to experience the life of traditional Norsemen. A short distance away is a beautiful twelfth century stave church still in use today, and is open to visitors. Other attractions include herb gardens, waterfalls, glacier walks, boating and cultural museums. Make it a multi-day trip and bring a tent, as camping is allowed almost everywhere in Jotunheimen.

Trysil, Norway ski destination
Trysil is a municipality in Hedmark county, Norway. It is part of the traditional region of Østerdalen. The administrative centre of the municipality is the village of Innbygda. Trysil is one of the first destinations in Europe to be certified with Sustainable Tourism. We are near the border with Sweden, immersed in a wild and unspoiled nature. Trisyl is the largest ski resort in Norway, but in addition the ski sport, this tourist destination offers an impressive list of eco-friendly activities for every season: rafting, hiking, fishing, safaris, sleigh rides and mountain bike trails. The area is also inhabited by wild animals such as bear, wolf, lynx, eagles and deer.
The Hardangerfjord
The Hardangerfjord (English: Hardanger Fjord) is the fourth longest fjord in the world, and the second longest fjord in Norway. It is located in Hordaland county in the Hardanger region. The fjord stretches 179 kilometres (111 mi) from the Atlantic Ocean into the mountainous interior of Norway along the Hardangervidda plateau. The innermost point of the fjord reaches the town of Odda. No Norwegian destination list would be complete without mention of the country's iconic fjords. Though it is a world-famous tourist destination, Norway has received honors from National Geographic's Center for Sustainable Destinations due to its conservation efforts and rural land preservation. The Hardanger fjord, just south of the large international town of Bergen, is the third-largest in the world and second-largest in Norway. There are many ways to explore its more than 100 miles, including guided tours and kayaking. A boat ride through the fjord will take you along a landscape speckled with colorful houses, through snow-capped mountains and past glaciers and waterfalls. Springtime along the fjord also boasts beautiful blooming fruit trees. Other nearby cultural experiences include the Hardanger Folk Museum, which features local culture; the Hardangervidda Nature Center, which focuses on human-environment interaction, and the Hardanger Fartøyvernsenter, a traditional boat museum. Be sure to try some local fish while you're there too—Bergen is one of the top fishing regions in the world.

Lærdal, the best preserved wooden church in Norway
Lærdal is a municipality in the southeastern part of Sogn og Fjordane county, Norway. It is located on the south side of the Sognefjorden in the traditional district of Sogn. The administrative center of the municipality is the village of Lærdalsøyri. The old Filefjell Kongevegen road passes through Lærdal on its way to Valdres and later to Oslo.  An old wooden church dating back to 1180, surrounded by pristine landscapes, spectacular and lush peaks and beautiful fjord: this is Lærdal. The resort is committed to preserving natural areas and cultural heritage such as Borgund Church and the ancient town of Lærdalsøyri with its 160 wooden buildings. It promotes environmental sustainability among local businesses and is committed to saving water.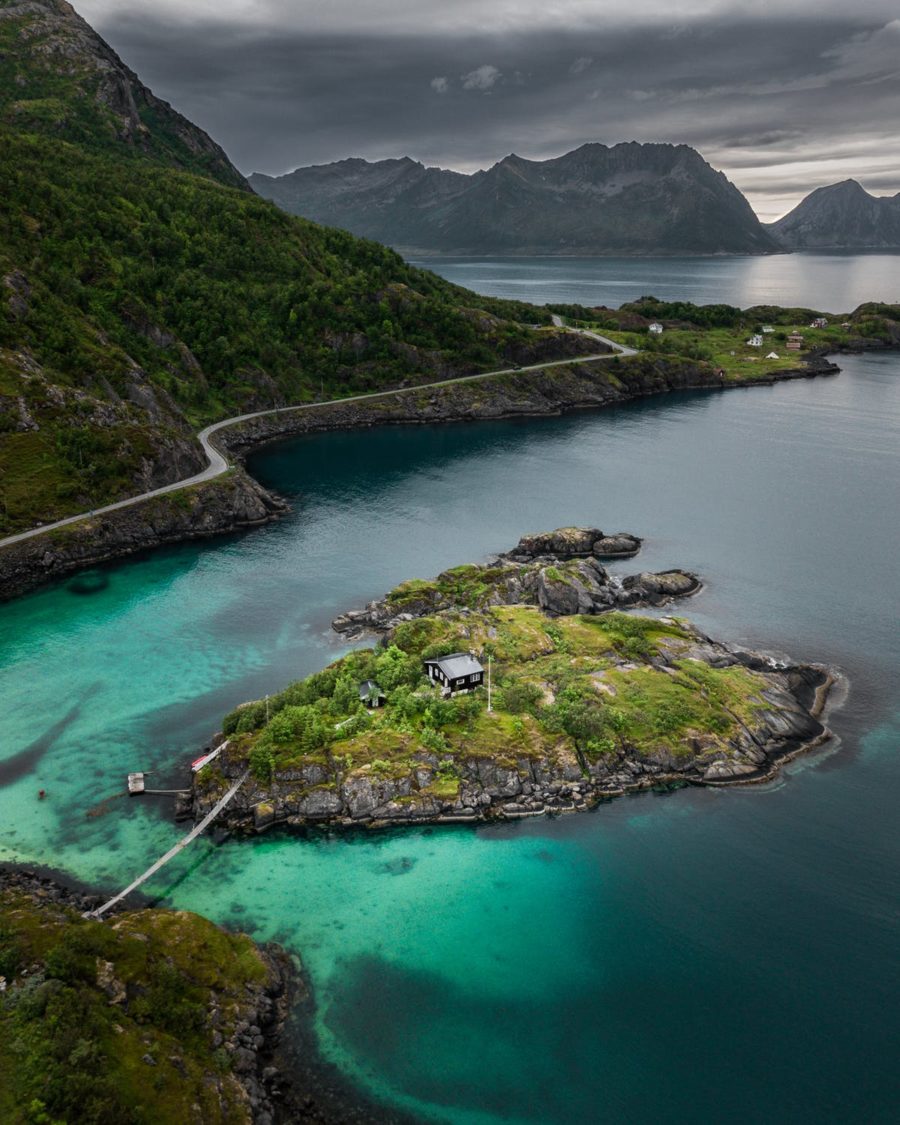 Skaland, Norway (Pexels/Tobias Bjørkli)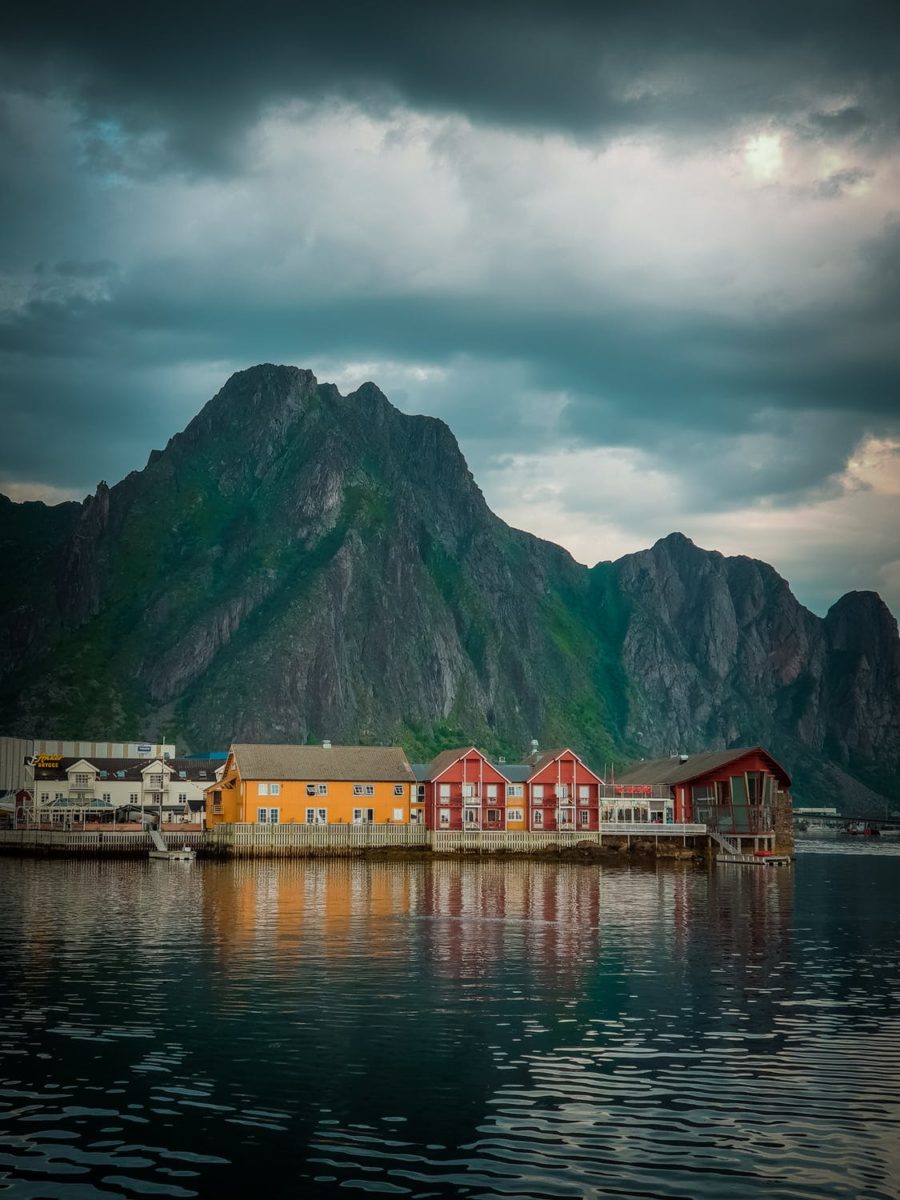 Vågan, Norway (Pexels/Tobias Bjørkli)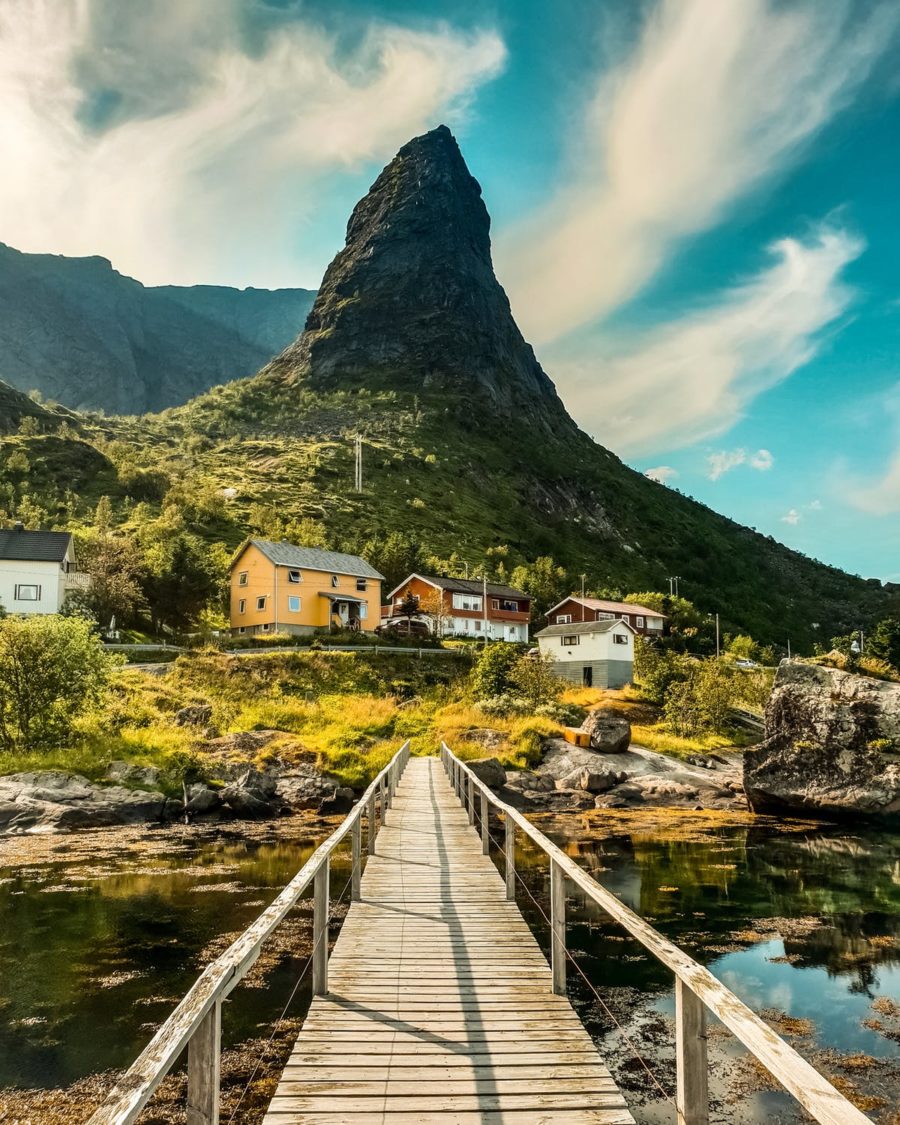 Vågan, Norway (Pexels/Tobias Bjørkli)


Lenvik, Norway (Pexels/Tobias Bjørkli)

Jæren beaches
Jæren is a traditional district in Rogaland county, Norway. The others districts in Rogaland are Dalane, Ryfylke, and Haugalandet. Jæren is one of the 15 districts that comprise Western Norway. At about 700 square kilometres (270 sq mi), Jæren is the largest flat lowland area in Norway, stretching from the municipality of Randaberg in the north to Hå in the south. It includes the whole Stavanger Peninsula and the mainland area at its base. The coast is flat compared to the rest of the very mountainous Norwegian coast, and it has sandy beaches along most of the coastline. The largest urban area in Jæren is the adjoining cities of Stavanger/Sandnes. Beaches are probably not the first thing that comes to mind when you think of Norway, Stavanger's Jæren beaches are a perfect eco-friendly destination. The entire seven-mile span of scenic beaches is a conservation area devoted to wildlife and native plant conservation. Explore the coastal culture via biking, walking, or horseback riding along the beach and view the nature reserves featuring local flora and fauna. The beach also offers many outdoor activities, including surfing, canoeing and kite-flying. Don't forget a sweater, as it can get very windy!
The Svalbard Islands, halfway between Norway and the North Pole
Svalbard is a Norwegian archipelago in the Arctic Ocean. Situated north of mainland Europe, it is about midway between continental Norway and the North Pole. The islands of the group range from 74° to 81° north latitude, and from 10° to 35° east longitude. The largest island is Spitsbergen, followed by Nordaustlandet and Edgeøya. Administratively, the archipelago is not part of any Norwegian county, but forms an unincorporated area administered by a governor appointed by the Norwegian government. A harsh, but at the same time fragile, environment wraps these amazing islands, where the arctic nature reigns. A few thousand polar bears and 3000 people inhabit these lands that have a extraordinary cultural activities, among concerts, festivals and exhibitions in the town of Longyearbyen. Although historically whaling was one of the main activities of the archipelago, now life revolves around sustainability. Two-thirds of the surface of Svalbard is protected, with three nature reserves, six national parks and 15 sanctuaries of birds.
Røros, UNESCO heritage
Røros is a municipality in Trøndelag county, Norway. It is part of the Gauldalen region. The administrative centre of the municipality is the town of Røros. Some of the villages in Røros include Brekken, Glåmos, Feragen, Galåa, and Hitterdalen. An old mining town with its traditional wooden buildings: this is Røros, a small town at 628 meters above sea level. Despite being home to just 3,700 people, every year millions of tourists come to explore its narrow streets and ancient courtyards and to discover traditions, flavors and culture of this magical place that is committed to preserving its uniqueness, through a major collaboration with local communities.
The Vega Islands
Vegaøyan (Norwegian) or the Vega Archipelago (English) is a group of islands in the Norwegian Sea corresponding roughly to the municipality of Vega. Since 2004, it has been a UNESCO World Heritage Site. This cluster of around 6,500 small islands in Nordland county, just south of the Arctic circle, surrounds the main island of Vega and has been inhabited since the Stone Age. Other islands in the group include Igerøya, Ylvingen, and Søla.  6500 islands, reefs and rocks that are waiting to be explored: we are in the Vega islands, one of the most incredible places in the world and a paradise for bird-watching. In 2004, the archipelago was included in the list of UNESCO World Heritage as a representative of the "way generations of fishermen and farmers have, over the past 1,500 years, maintained a sustainable living in an inhospitable seascape near the Arctic Circle" Here we move on foot, by bike or by boat, following the slow rhythms of nature, wrapped in a very special atmosphere.
The Setesdal Valley
Setesdal (older name: Sætersdal) is a valley and a traditional district in Aust-Agder County in southern Norway. It consists of the municipalities of Bykle, Valle, Bygland, Iveland, and Evje og Hornnes. The Otra river flows through the valley of Setesdal into the sea near Kristiansand. Otra flows from the Hardangervidda plateau in Telemark to the north. The historic Setesdal starts at Evje and extends as far as the farm Bjåen, at the edge of Telemark county. Øvre (Upper) Setesdal is in the municipality of Bykle. The municipalities of Iveland, Evje & Hornes and Bygland comprise the Nedre (Lower) Setesdal. Valle municipality is in the middle of the Setesdal valley. Norwegian National Road 9 runs through Setesdal.  Between cultural identity and electric vehicles for everyone, Setesdal has obtained certification for Sustainable Tourism in 2016. We are in the south of Norway, in an area easily accessible from all over Europe. The valley extends for 210 kilometers, between amazing landscapes and small villages where you can discover the traditional crafts and traditional music. There are also many museums showing the ancient traditions of these places, from the Viking era.
Saltstraumen
Saltstraumen is a small strait with one of the strongest tidal currents in the world. It is located in the municipality of Bodø in Nordland county, Norway. It is located about 10 kilometres (6.2 mi) southeast of the town of Bodø. The narrow channel connects the outer Saltfjorden to the large Skjerstad Fjord between the islands of Straumøya and Knaplundsøya. The Saltstraumen Bridge on Norwegian County Road 17 crosses Saltstraumen. Saltstraumen is the most powerful maelstrom in the world. With tidal current speeds that can reach 25 miles per hour, the troubled waters are a great place to fish. Every six hours, over 14,000 cubic feet of water rush through the narrow waterway, producing remarkable whirlpools that can reach over 30 feet in diameter. Bundle up and view the incredible force of nature either from the piney shore or by boat. Guided boat trips and deep-sea fishing voyages are available, as well as boat and equipment rentals. The surrounding wilderness is also a perfect hiking location, with beautiful arctic scenery and wilderness, and the recent discovery of the archaeological remains of a 10,000-year-old hunter settlement.
Inderøy and the Golden Route, the best of Norwegian flavors
The Golden Route is a spectacular stretch of 106 kilometers that takes you through stunning scenery between fjords, mountains and valleys. Here you can taste the local produce, direct purchased from farmers, and taste the traditional dishes in beautiful courtyards.
Featured image: Pexels/Lukas Kloeppel
Read also:
The Definition, History & Principles of Ethical Travel: What Is ECOTOURISM? + 17 Responsible travel tips
Keywords: nordenbladet, nordisk blad, nordic news, nordic travel news, nordic travel, holiday in north, ecotourism benefits, ecotourism destinations, ecotourism examples, ecotourism in scandinavia, principles of ecotourism, what is ecotourism and why it is important, eco travel, ecotourism holidays, ecotourism destinations, eco tourism resort, ecotourism activities, sustainable ecotourism, eco tour, ecological tourism, ecotourism companies, ecotourism tour operators, ecotourism development, ecotourism project, ecotourism places, ecotourism travel, nature tourism holidays, nature tourism, ecotourism sites, ecotourism organizations, ecotourism trips, ecotourism and sustainable development, eco tourism park, principles of ecotourism, ecotourism products, what's, ecotourism, responsible tourism, sustainable tourism, ecotourism websites, list of ecotourism activities, eco holiday, ecotour, impacts of ecotourism, ecotourism vacations, ecotourism travel agency, sustainable tourism development, speech on ecotourism, ecotourism jobs, sustainable tourism definition, ecotourism conservation, tourism and ecotourism, ecotourism in the world, eco tourism advertisement, green tourism, responsible ecotourism, information about ecotourism. explain ecotourism, ways to promote ecotourism, ecotourism and, sustainable tourism, ecotourism for kids, ecotourism attractions, eco travel companies, ecotourism benefits, describe ecotourism, ecotourism examples, ecotourism locations, ecotourism and environmental sustainability, eco tour operators, importance of ecotourism, sustainable tourism jobs, ecotourism travel companies, ecotourism accommodation, ecotravel, eco tours and travels, ecotourism sustainable tourism, ecotourism environment, eco vacations, ecotourism pdf, paragraph on eco tourism, eco adventures, ecotourism in, ecotourism sites in the world, ecotourism and conservation, types of ecotourism, factors to be considered in ecotourism, ecotourism and environment, international ecotourism, environmental tourism, advantages of ecotourism, ethical tourism, ecotourism articles, ecotourism in the amazon, short essay on ecotourism, introduction of ecotourism, short note on eco tourism, ecotourism countries, need of ecotourism, green tourism definition, eco friendly tourism, eco friendly travel, principles of ecotourism, ecotourism areas, ecotourism and sustainability, promoting ecotourism, observation of ecotourism, ecotourism facilities, short speech on ecotourism, ecotourism lodge, ecotourism case study, eco tourism centre, marine ecotourism, what is green tourism. responsible holidays, ecotourism statistics, eco travel agency, ecotourism management, ecotourism meaning, what is ecotourism and why is it important, ecotourism internships, ecotourism geography, international ecotourism destinations, history of ecotourism, eco trips, eco destination, characteristics of ecotourism, ecotourism hotels, top ecotourism companies, eco trip, examples of ecotourism activities, ecotourism transportation, ecotourism facts, sustainable tourism meaning. disadvantages of ecotourism, types of ecotourism activities, ecotourism tours, eco vacation packages, ecotourism essay, ecotourism courses, why is ecotourism important, the international ecotourism society, ecotourism slogan, ecotourism business, what does ecotourism mean, interested in ecotourism, best ecotourism, international ecotourism society, nature tourism definition, best ecotourism vacations, ecotourism opportunities, concept of ecotourism, ecotourism trends, about ecotourism, community based ecotourism, journal of ecotourism, eco friendly vacations, speech on topic eco tourism. what is ecotourism definition, how to promote ecotourism, ecotourism ppt, benefits of ecotourism to the environment, ecotourism marketing, equal tourism, conservation tourism definition, luxury ecotourism
ecotourism holidays nordic countries, ecotourism ideas, ecoto, environmentally friendly tourism, ties ecotourism. sustainable tourism scandinavia, ecotourism certification, what is nature tourism, examples of eco tourism, ecotourism holiday examples, agro eco tourism, where does ecotourism take place, ecotourism wikipedia, ecotourism programs, up ecotourism, how is ecotourism sustainable, explain how ecotourism can contribute to sustainable development, importance of eco tourism, green tourism examples, ecotourism market, environmental tourism definition, ecotourism packages, features of ecotourism, eco tourism road, principles of sustainable tourism, eco friendly tours, ecotourism planning, eco adventure tours. organic tourism, ecotourism society, ecotourism industry, visiting ecotourism destination, ecotourism research, effects of ecotourism, difference between green tourism and ecotourism, ecotourism criteria, sustainable ecotourism definition, what is the meaning of ecotourism, different types of ecotourism, ecotourism education, adventure ecotourism, what is ecological tourism, ecotourism definition geography, significance of ecotourism, eco tour guide, sustainable tourism ideas, forms of ecotourism, ecological travel, why is ecotourism good, ecotourism in a sentence. what ecotourism is, how does ecotourism benefit the environment, how to be an ecotourist, all about ecotourism, environmental travel, what is environmental tourism, why is ecotourism sustainable, eco travel destinations, how can ecotourism benefit the environment, who are ecotourists, international sustainable tourism, why ecotourism, what is eco travel, eco tourism hub, what is an eco tourist resort, ecotourism news, purpose of ecotourism, ecotourism wiki, ecotourism news articles, what is ecotourism for kids, origin of ecotourism, impact of eco tourism, the meaning of ecotourism, an example of ecotourism, tourism ecosystem. social benefits of ecotourism, ec tourism, how to develop ecotourism, community ecotourism. how does ecotourism help sustainable development, describe the components of ecotourism, what is meant by ecotourism, where is ecotourism, green tourism meaning, what are the main characteristics of ecotourism, ecotourism refers to, what is green tourism definition, ecotourist resort, ecotourism what is it, objectives of ecotourism wikipedia.
---
---
Advertisement: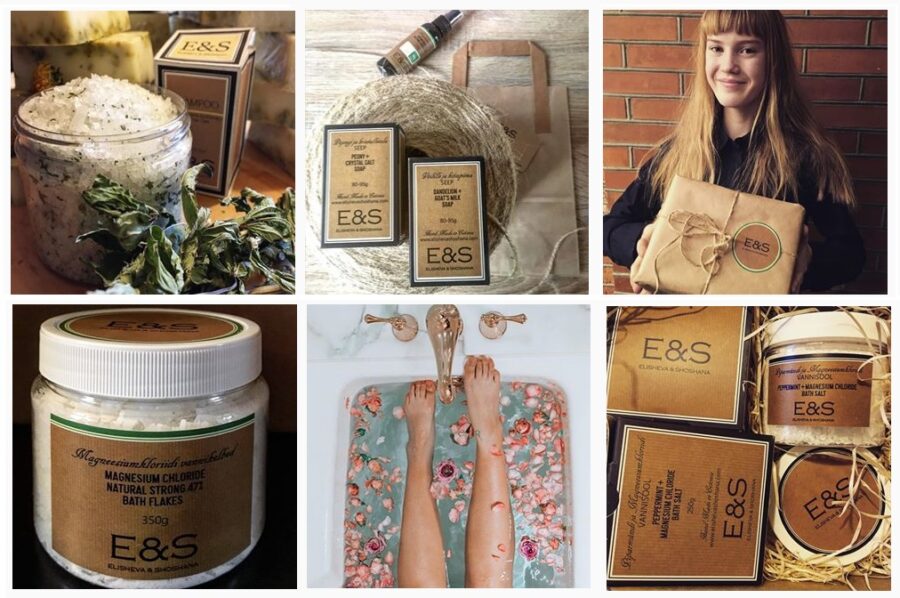 High quality & nature friendly luxury cosmetics from Scandinavia - ElishevaShoshana.com