A Sustainable policy hub for rural actors – SHERPA
NordenBladet – New participatory EU hub for contributing to shaping future policies and research for rural areas was launched in Bruxelles in October.
One of the most ambitious public participation projects ever funded by the European Commission has just been launched, and it is called the SHERPA project.
The Sustainable Hub to Engage in Rural Policies with Actors (SHERPA project) is a four-year project funded by the European Union's Horizon 2020 research and innovation programme. The project aims at engaging citizens, stakeholders, scientists, and decision-makers in formulating recommendations with the ambition to redefine European development policies and research agenda for rural areas. The interaction between research, policy and citizens will take place in up to 40 Multi-Actor Platforms (MAPs) placed in 20 Member States and in a MAP at EU level.
The SHERPA rural citizens-science-policy hub will contribute to policy development in three areas:
• providing inputs for the design of future research policies, with a focus on preparation of work programmes under Horizon Europe;
• supporting the implementation of policies relevant to rural areas in the 2021-2027 programming period;
• helping set the direction of rural policy in the next programming period (after 2027).
Nordregio's role is to develop the framework for the science-society-policy interface in the MAPS by collecting methods for engaging the stakeholders and establishing conditions for processes leading to learning and formulation of recommendations. Nordregio will also organise MAPs in Denmark, Finland (start 2019/2020), Sweden and Estonia (start 2021/22). Nordregio's senior research Fellows Elin Slätmo and Soren Qvist Eliasen are leading Nordregio's activities in the project.
SHERPA's implementation approach will follow four guiding principles: flexible programming of activities to enable timely and responsive contributions to policymaking, impartiality and transparency; recognition of the diversity of EU rural territories and multi-level interactions; and co-construction.
"The project will adopt a new inclusive approach to facilitate the establishment of lasting interfaces between society, science and policy stakeholders dedicated to strengthening the resilience of rural areas."
— Olivier Chartier, Project Coordinator
At its core, SHERPA is designed to ensure the effective use of knowledge gained from previous investment in research, and empower key actors in the development of public policy in rural areas. The project will set a new standard for shaping a common vision for the future of rural areas and public participation through scoping and stock-taking of past research results, development and assessment of solutions for addressing challenges and opportunities for the next two decades.
During the kick-off meeting, the MAPs of the project expressed the interest to work on a variety of policy issues related to service provision and well-being, climate change, digitisation, sustainability and agriculture. A key outcome from the project will be the development of position papers that will provide policy recommendations on a specific thematic area, on the basis of previous research and the local input of the MAPs.
By uniting 17 partners from all over Europe, SHERPA will build strong capacities in the field – inspiring for future engagement and evidence-based policy-making processes.
What is next?
Early next year, SHERPA will pilot the methodology in a number of selected MAPs in different Member States to develop the first SHERPA position papers. The official website of SHERPA will be launched very soon together with the Social Media channels.
Source: nordregio.org
________________________________________________
Nordregio is an international centre for research on regional development established by the Nordic Council of Ministers in 1997.
Organisation
Nordregio has an international research environment with over 40 staff members from around the world. We are a flat organisation and work in project teams of junior and senior researchers along with a number of specialists. Nordregio is involved in a variety of projects running in parallel – usually 50 or more commitments at any given time – and we produce research papers and other policy relevant publications under all our fields of studies.
Board of Directors
The Nordregio Board of Directors is responsible for long-term strategic planning. It consists of one member from each of the five Nordic states (Denmark, Finland, Iceland, Norway and Sweden) plus one observer from each of the three autonomous territories (the Faroe Islands, Greenland and the Åland Islands) as well as a member elected by the staff of Nordregio. The board is appointed by the Nordic Council of Ministers.
Statutes, "Grant letter" and the Nordregio Strategy 2020
Nordregio's current statutes were passed on 17 December 2014. Article 1 states that Nordregio shall enhance Nordic co-operation on regional development, planning and policy; contribute to sustainable regional development (both urban and rural), in the Nordic countries; and maintain and develop its role as a leading European research centre, facilitating knowledge transfer between the Nordics and the EU. As of 2015, Nordregio receives an annual "Grant letter" from the Nordic Council of Ministers, which defines the expected performance goals and budget. This also reflects Nordregio's role in the implementation of the new Nordic Co-operation Programme for Regional Development and Planning 2017-2020.
In December 2016, an additional, internal steering document was published: Nordregio 2020 Strategy. This was developed mainly for the staff of Nordregio itself, but also gives an overview of our activities in general. It includes our main research themes, methods and competencies as well as our vision and more concrete objectives towards 2020 and beyond.
Finance
Nordregio's yearly turnover is about 40 million SEK. The annual funding from the Nordic Council of Ministers (NCM) covers 30-40% of the turnover. The balance comes from contract work for national and regional authorities and competitive bids on national and European research programmes such as Horizon 2020, the ESPON Programme and the INTERREG Programmes.
History
Nordregio was established by the Nordic Council of Ministers on 1 July 1997. However, Nordregio is built on over 40 years of Nordic collaboration as Nordregio took over a range of tasks that had previously been assigned to the three separate Nordic institutions Nordplan (1968), NordREFO (1967) and NOGRAN (1979).
Fredrik Sjögren acts as Data Protection Officer.
---
---
Advertisement: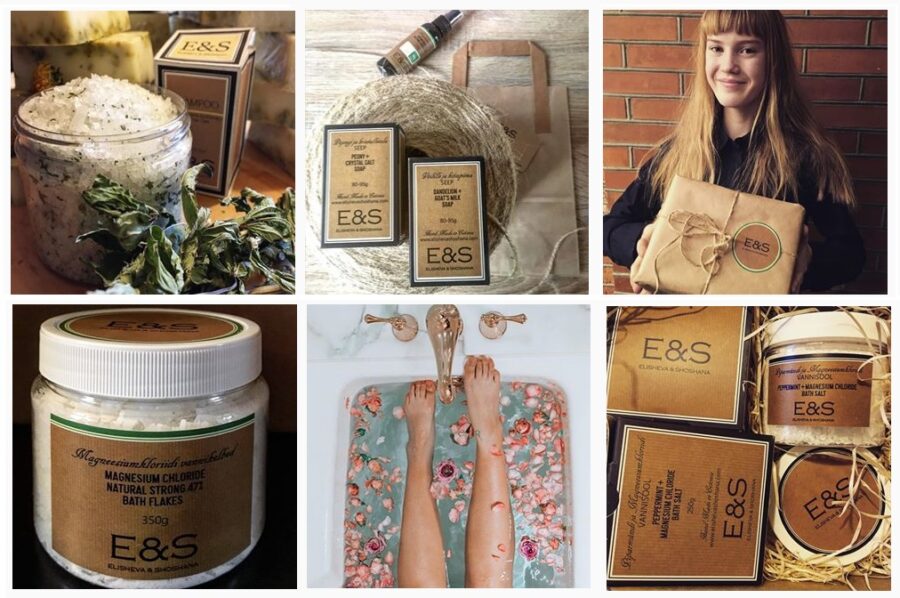 High quality & nature friendly luxury cosmetics from Scandinavia - ElishevaShoshana.com