SWEDEN´s climate and environmental activist Greta Thunberg turns down Nordic Council´s environmental award and prize money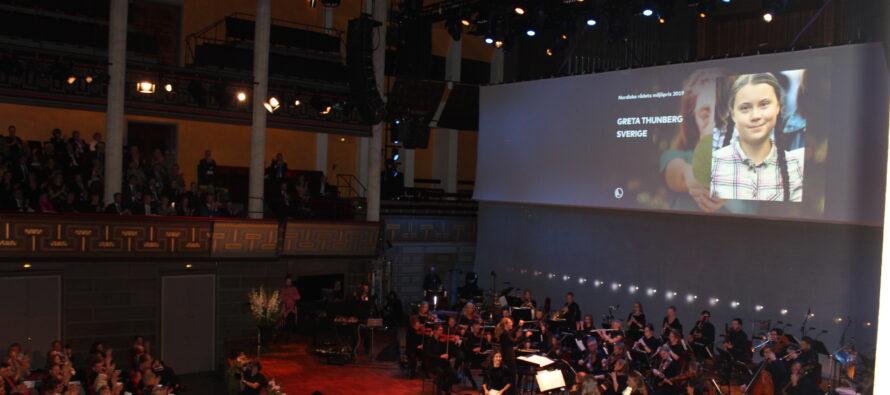 NordenBladet – Greta Thunberg, who became known worldwide for her weekly climate strikes, has decided to decline the Nordic Council's environmental award and 350,000 Danish kroner (US$52,042) in prize money. The Swedish teen climate change activist rejected the recognition in an Instagram post on Tuesday (29.oct. 2019) because "the climate movement does not need any more awards."
Thunberg thanked the Nordic Council for the award, but she said she cannot accept it. "What we need is for our politicians and the people in power start to listen to the current, best available science," she wrote in the post.
"I have received the Nordic Council's environmental award 2019. I have decided to decline this prize. Here's why: "I am currently traveling through California and therefore not able to be present with you today. I want to thank the Nordic Council for this award. It is a huge honour."
"But the climate movement does not need any more awards. What we need is for our politicians and the people in power start to listen to the current, best available science."
"The Nordic countries have a great reputation around the world when it comes to climate and environmental issues. There is no lack of bragging about this. There is no lack of beautiful words. But when it comes to our actual emissions and our ecological footprints per capita – if we include our consumption, our imports as well as aviation and shipping – then it's a whole other story."
Thunberg also pointed to a report from the World Wide Fund for Nature and the Global Footprint Network, which said Sweden, along with the most of Nordic region, lived as if the world has the resources of four planets.  "In Sweden we live as if we had about 4 planets according to WWF and Global Footprint Network. And roughly the same goes for the entire Nordic region."
"In Norway for instance, the government recently gave a record number of permits to look for new oil and gas. The newly opened oil and natural gas-field, "Johan Sverdrup" is expected to produce oil and natural gas for 50 years; oil and gas that would generate global CO2 emissions of 1,3 billion tonnes."
"The gap between what the science says is needed to limit the increase of global temperature rise to below 1,5 or even 2 degrees – and politics that run the Nordic countries is gigantic. And there are still no signs whatsoever of the changes required."
"The Paris Agreement, which all of the Nordic countries have signed, is based on the aspect of equity, which means that richer countries must lead the way."
"We belong to the countries that have the possibility to do the most. And yet our countries still basically do nothing. So until you start to act in accordance with what the science says is needed to limit the global temperature rise below 1,5 degrees or even 2 degrees celsius, I – and Fridays For Future in Sweden – choose not to accept the Nordic Councils environmental award nor the prize money of 500 000 Swedish kronor."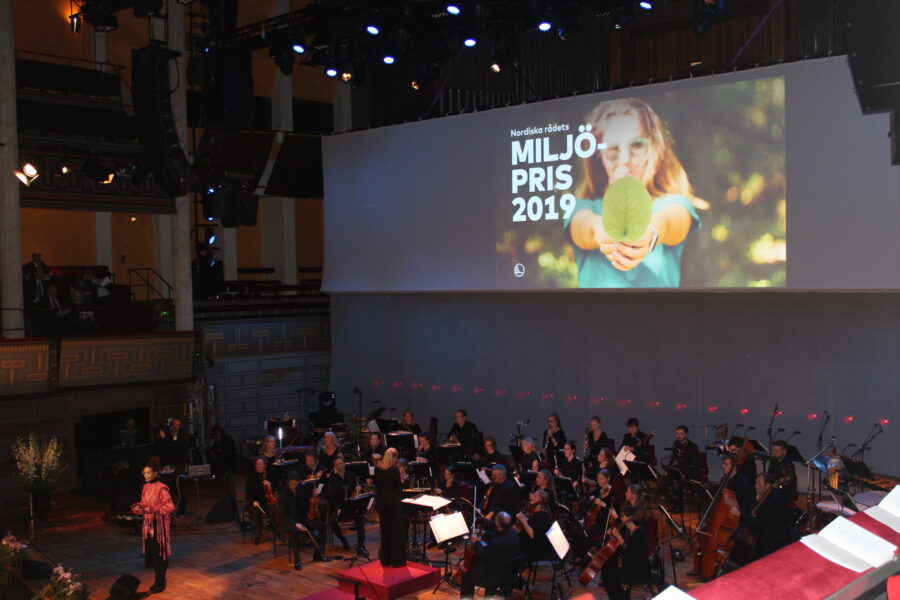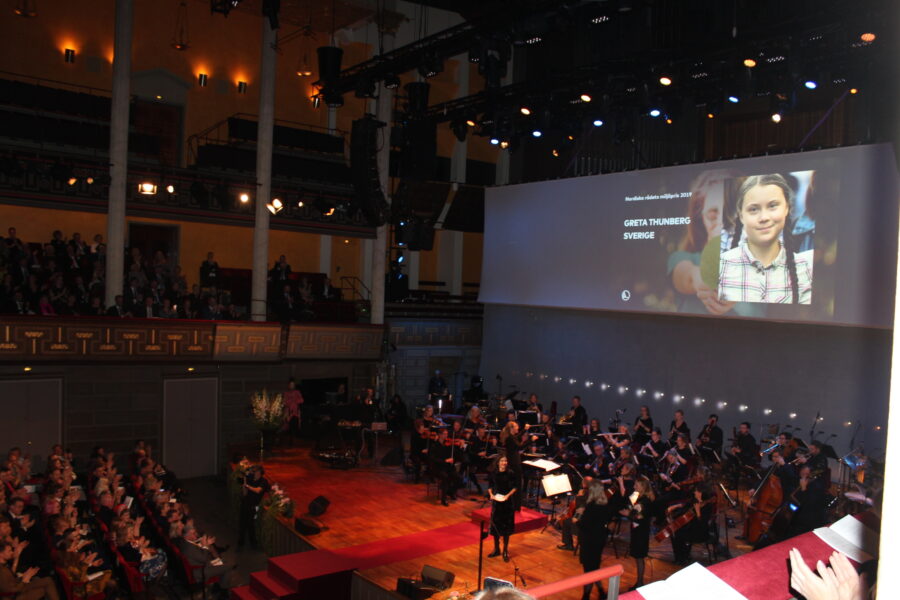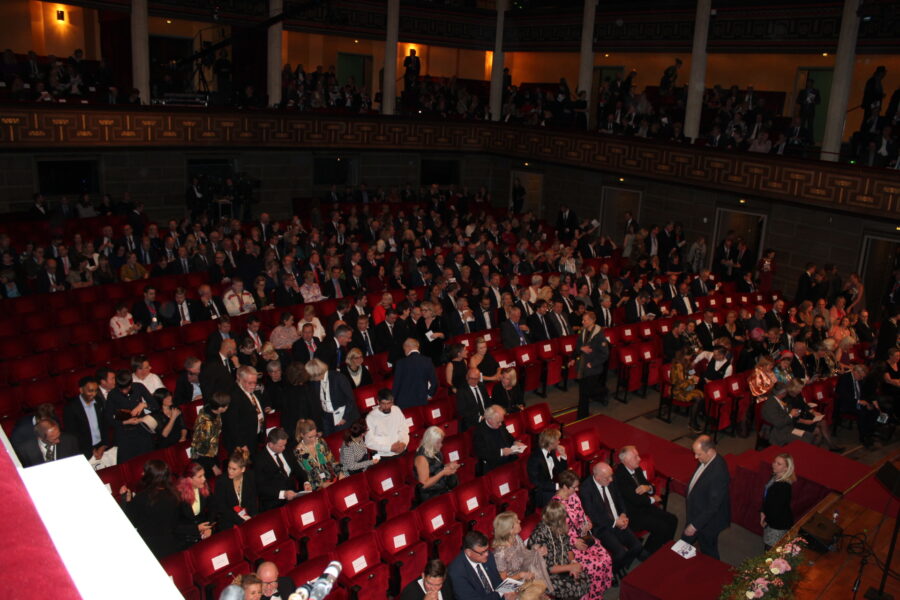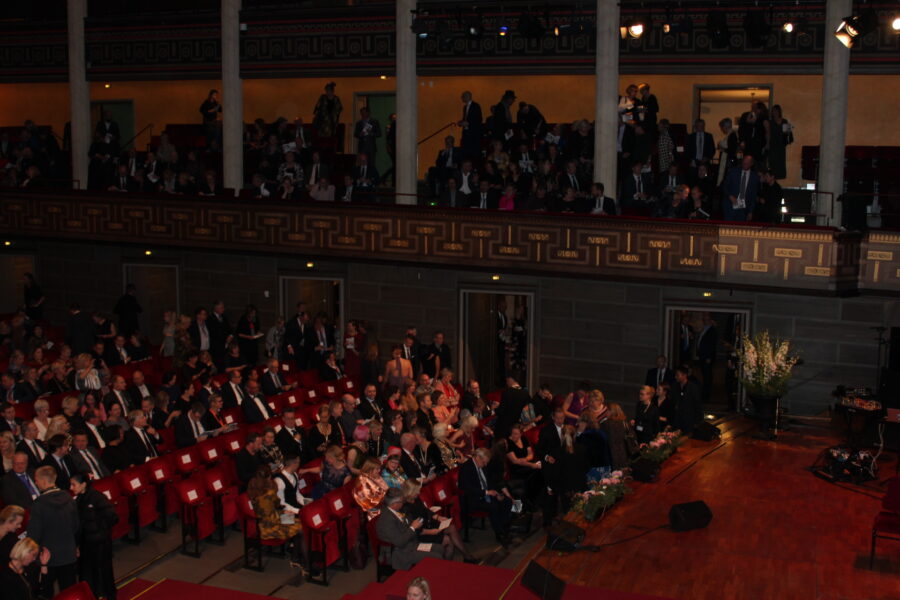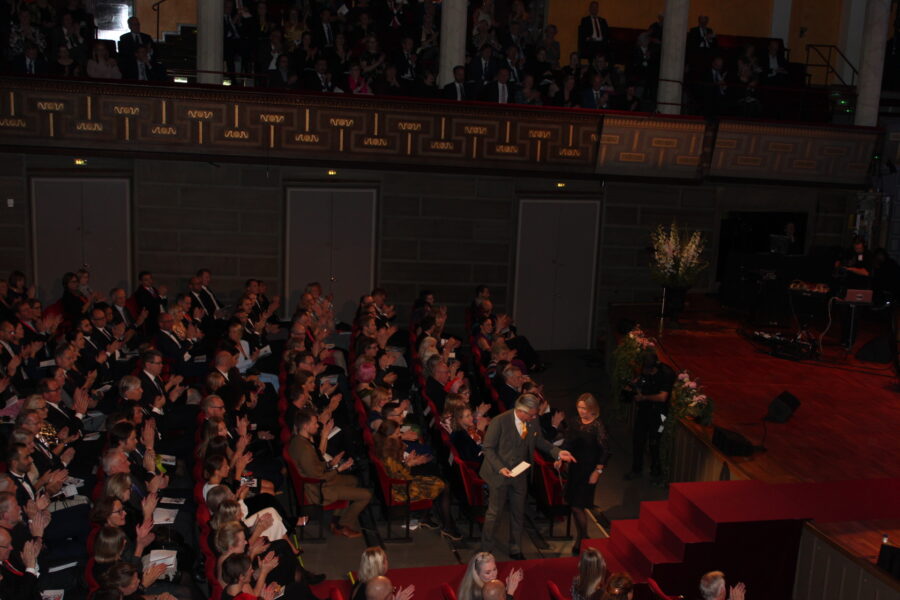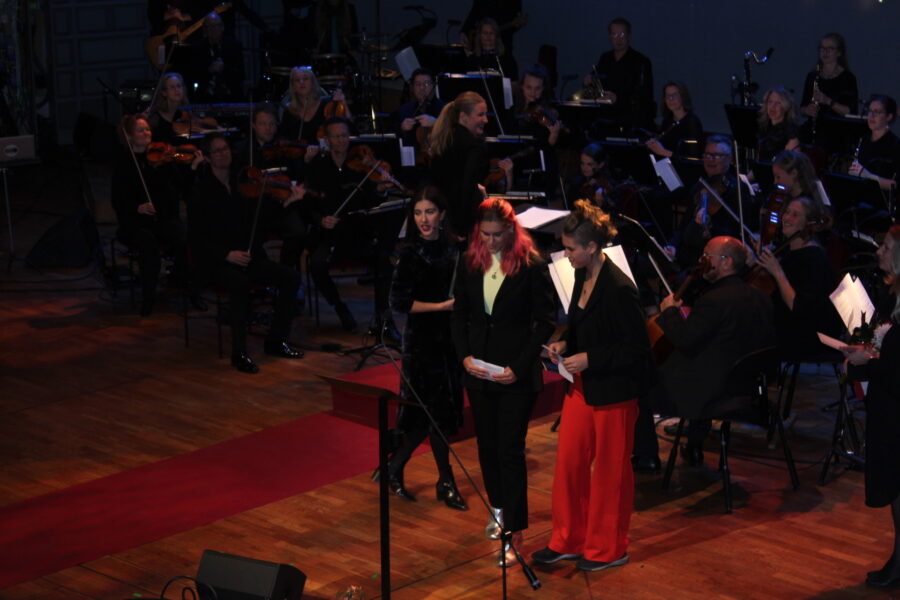 The Nordic Council Awards Ceremony 2019 in Stockholm, Sweden. Greta Thunberg won the Nordic Council Environment Prize 2019.  Two fellow activists spoke on Thunberg's behalf at the award ceremony and quoted her as saying: "What we need is for our rulers and politicians to listen to the research. Greta Thunberg is currently in the United States (California).
Photos:  6x NordeBladet/Helena-Reet Ennet (29 October 2019 at the Stockholm Concert Hall)
____________________________________________
Greta Thunberg (16) is a Swedish teenage environmental activist on climate change whose campaigning has gained international recognition.
Thunberg first became known for her activism in August 2018 when, at age 15, she began spending her school days outside the Swedish parliament to call for stronger action on global warming by holding up a sign saying (in Swedish) "School strike for climate". Soon, other students engaged in similar protests in their own communities. Together, they organised a school climate strike movement under the name Fridays for Future. After Thunberg addressed the 2018 United Nations Climate Change Conference, student strikes took place every week somewhere in the world. In 2019, there were at least two coordinated multi-city protests involving over one million students each.
Thunberg is known for her blunt, straightforward speaking manner, both in public and to political leaders and assemblies, in which she urges immediate action to address what she describes as the climate crisis. At home, Thunberg convinced her parents to adopt several lifestyle choices to reduce their own carbon footprint, including giving up air travel and not eating meat.
Her sudden rise to world fame has made her a leader and a target. In May 2019, Thunberg was featured on the cover of Time magazine, which named her a "next generation leader" and noted that many see her as a role model. Thunberg and the school strike movement were also featured in a 30-minute Vice documentary titled Make the World Greta Again. Some media have described her impact on the world stage as the "Greta Thunberg effect". Thunberg has been the recipient of numerous honours and awards, including fellowship of the Royal Scottish Geographical Society, has been named as one of the 100 most influential people of 2019 by Time magazine. Thunberg was nominated for the 2019 Nobel Peace Prize which was ultimately awarded to Ethiopian Prime Minister Abiy Ahmed Ali. In September 2019, she addressed the UN Climate Action Summit in New York.
Greta Thunberg was born on 3 January 2003 in Stockholm, the daughter of opera singer Malena Ernman and actor Svante Thunberg. Her paternal grandfather is actor and director Olof Thunberg.
Thunberg says she first heard about climate change in 2011, when she was 8 years old, and could not understand why so little was being done about it. Three years later she became depressed, lethargic, and stopped talking as well as eating, and eventually was diagnosed with Asperger syndrome, obsessive–compulsive disorder (OCD), and selective mutism. While acknowledging that her diagnosis "has limited me before", she does not view her Asperger's as an illness and has instead called it her "superpower".
For about two years, Thunberg challenged her parents to lower the family's carbon footprint and overall impact on the environment by becoming vegan, upcycling, and giving up flying. She has said she tried showing them graphs and data, but when that didn't work, she warned her family that they were stealing her future. Giving up flying in part meant her mother had to give up her international career as an opera singer. Thunberg credits her parents' eventual response and lifestyle changes with giving her hope and belief that she could make a difference. The family story is recounted in the 2018 book Scenes from the Heart.
---
---
Advertisement: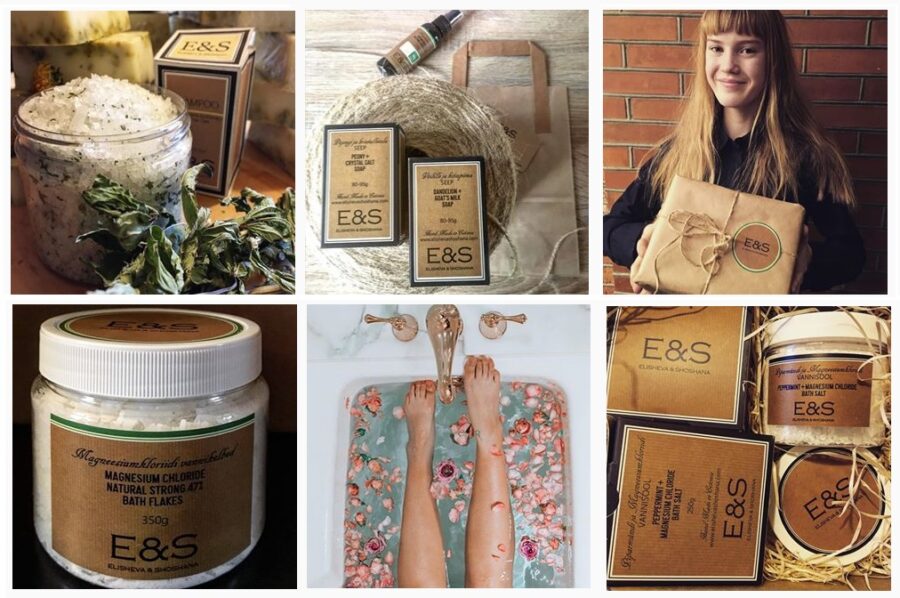 High quality & nature friendly luxury cosmetics from Scandinavia - ElishevaShoshana.com