Faroe Islands: Tórshavn to become William Heinesen Icon City
NordenBladet – In 2014, the Hans Christian Andersen Foundation* took the initiative to form an active network of interesting European Icon cities, focusing on the significance of icons for a modern city, how to develop icons in an urban context and its impact on the modern identity of a city.
A number of European cities have taken part or are connected to the network, for instance Kassel (The Grimm Brothers), Salzburg (Mozart), Malaga (Picasso), Vimmerby (Astrid Lindgren), Skien (Henrik Ibsen), Rungstedlund (Karen Blixen) and Stratford Upon Avon (Shakespeare). Each city has chosen to honour an important and well-known artist that has a special connection to the city.
Tórshavn, the capital of the Faroe Islands, plans to join the network and has chosen one of the Faroe Islands' most famous authors and painters, William Heinesen**, as its icon.
The idea behind a European Icon City is to strengthen the city's identity and to function as a part of the city's cultural tourism. One such example is in Odense, Denmark, in which Odense Council and Syddansk University collaborate in promoting Odense as the H.C. Andersen Icon City. There is great interest from the city's guests to walk in H.C. Andersen's footsteps in Odense, to see his birthplace, read his poems or stories and be informed about the great author's life and work in general.
Bergur Rønne Mobert, an expert in William Heinesen's work, believe there is great potential in highlighting William Heinesen's work even more.
"A greater focus on William Heinesen's work would benefit the cultural tourism of Tórshavn, and it would also attract larger research conferences to the city," says Bergur. "William Heinesen the person, and his work in general, has had incredible importance for Faroese culture and society, and continues to have to this day. Becoming a William Heinesen Icon City would help ensure that future generations are familiar with one of the country's greatest artists and authors."
Tórshavn Council, the University of the Faroe Islands and the H.C. Andersen Foundation have said they will continue to work together in an effort to make Tórshavn a William Heinesen Icon City.
_______________________________________
* The Hans Christian Andersen Foundation combines research, tourism and events. The foundation is responsible for cooperation and coordination of the work involved in exploiting the Hans Christian Andersen brand at local, national and international levels. The executive committee of Hans Christian Andersen Foundation Odense is made up of representatives from the Ministry of Culture, the Ministry of Industry and Growth, the Municipality of Odense, the University of Southern Denmark (SDU), the Region of Southern Denmark, and Development Funen. The executive committe of Hans Christian Andersen Foundation Odense has laid down three main tracks for work on Hans Christian Andersen.
Research and reports
SDU has implemented a research project that is to clarify the relevant aspect of Andersen's importance today as a cultural icon, 'brand', myth and historical figure. The knowledge that emerges from the project is to help indicate new tools and new ideas for exploiting Andersen within tourism, culture and events. Among other things, the research project is to clarify Andersen's importance in Denmark, and a cooperation has also been entered into with Chinese researchers at Fudan University, Shanghai, which has already resulted in a book about the present-day importance in China of Hans Christian Andersen.
Events
Here, one of the aims is to support and contribute to the Hans Christian Andersen Festivals that are held in Odense in August and that bring together a wide selection of local, national and international names and cultural events in Odense, thereby raising it up to a national/international level. The festival features a host of activities, with games, robots, theatre, music and literature for all ages and target groups.
Tourism
There is considerable potential for exploiting the Hans Christian Andersen brand to attract more tourism – especially international tourism. In cooperation with national tourism organisations and operators, the foundation is to select particular areas for special focus and implement initiatives on the basis of existing Andersen offers. Furthermore, a sophisticated, target effect is to be developed on the basis of research and reports on such topics as the relation between Denmark and China.
** Andreas William Heinesen (15 January 1900 – 12 March 1991) was a poet, novel writer, short story writer, children's book writer, composer and painter from the Faroe Islands.
The Faroese capital Tórshavn is always the centre of Heinesen's writing and he is famous for having once called Tórshavn "The Navel of the World". His writing focuses on contrasts between darkness and light, between destruction and creativity. Then following is the existential struggle of man to take sides. This is not always easy, however, and the lines between good and bad are not always clearly defined.
Heinesen was captivated by the mysterious part of life, calling himself religious in the broadest sense of the word. His life could be described as a struggle against defeatism with one oft-quoted aphorism of his is that "life is not despair, and death shall not rule".
As he was born and raised before the Faroese language was taught in the schools, he wrote mainly in Danish but his spoken language was Faroese. All his books were later translated into his native Faroese.
He published his first collection of poetry when he was 21 and he had three more published before he wrote his first novel Blæsende gry (Stormy Dawn) in 1934. He read every single one of the chapters to the painter Sámal Joensen-Mikines, as he was worried that his Danish was not good enough. That was followed up with Noatún (1938). Noatún has a strong political message – solidarity is the key to a good society. His next book The Black Cauldron (1949) deals with the aftermath of decadent living combined with religious hysteria. In The Lost Musicians (1950) Heinesen leaves the social realism of his earlier works behind, instead giving himself over to straightforward storytelling. Mother Pleiades (1952) is an ode to his imagination. Its subtitle is "a Story From the Beginning of Time".
Heinesen was not content with writing only novels. In the fifties he began writing short stories as well. Most of them have been printed in these three collections entitled The Enchanted Light, Gamaliel's Bewitchment and Cure Against Evil Spirits (1969). In the novel The Good Hope, his main character the Rev. Peder Børresen is based on the historical person Rev. Lucas Debes. When Heinesen was asked how long it had taken to write it, he answered "Forty years. But then I did other things in between."
He was awarded the Danish literary prize Holberg Medal in 1960.
He received The Nordic Council's Literature Prize in 1965 for his novel Det gode håb (The Good Hope), published in 1964. In the story Heinesen had the difficult task of reproducing 17th-century Danish. He succeeded, and won the prize. It is widely considered his best work.
When there were rumours that William Heinesen was about to receive the Nobel Prize for literature in 1981, he wrote to the Swedish Academy and renounced his candidacy. Later he explained why:
The Faroese language was once held in little regard – indeed it was suppressed outright. In spite of this, the Faroese language has created a great literature, and it would have been reasonable to give the Nobel Prize to an author who writes in Faroese. If it had been given to me, it would have gone to an author who writes in Danish, and in consequence Faroese efforts to create an independent culture would have been dealt a blow.
He was awarded with the Faroese Literature Prize in 1975.
In 1980 on his 80th birthday Heinesen was appointed "Tórshavn's Citizen of Honour" by his home town.
In 1980 he received the Danish Critics Prize for Literature (Kritikerprisen).
In 1984 he received the Children's Books Prize of Tórshavn City Council (Barnabókaheiðursløn Tórshavnar býráðs)
In 1985 he was awarded the Karen Blixen Medal from the Danish Academy.
In 1987 he was awarded the Swedish Academy Nordic Prize ("little Nobel").
---
---
Advertisement: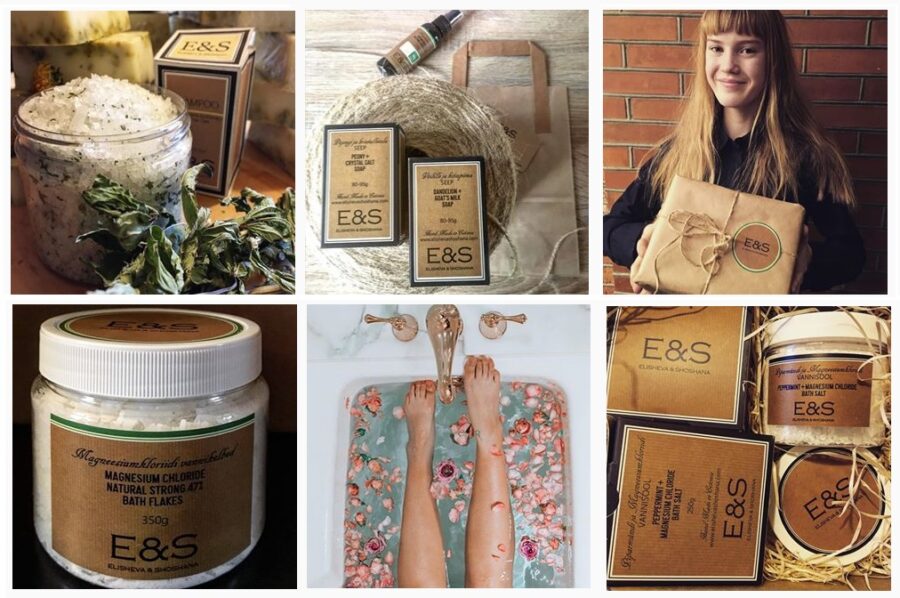 High quality & nature friendly luxury cosmetics from Scandinavia - ElishevaShoshana.com