Denmark: Crown Prince Frederik accepts new patronage. His Royal Highness has agreed to become patron of HCØ2020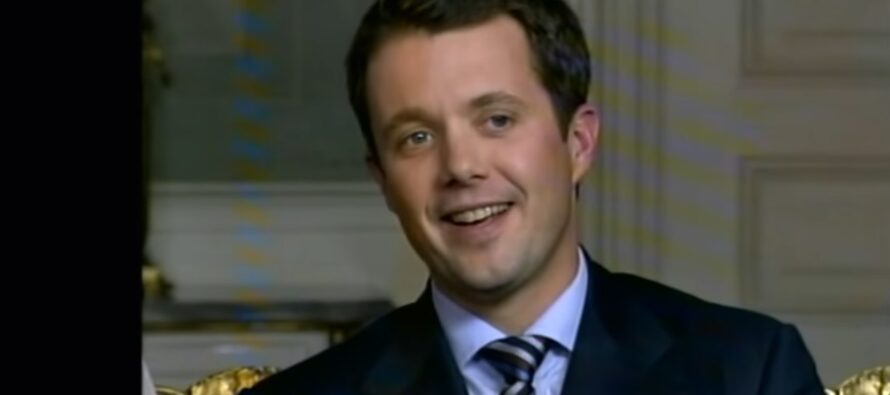 NordenBladet – Crown Prince Frederik* of Denmark has accepted a new patronage. His Royal Highness has agreed to become patron of HCØ2020**, the Danish nationwide celebration of the 200th anniversary of the discovery of electromagnetism, according to the Danish Royal House in a statement on Tuesday (07.01.2020).
The 200th anniversary of the discovery is celebrated this year under the name HCØ2020 with a number of exhibitions, new teaching materials, lectures and debates, and the Crown Prince has agreed to become patron for the entire anniversary year.
Crown Prince Frederik (51) has long been strongly interested in science and technology. Despite this, the Crown Prince does not have any natural science education, only political science. The Crown Prince is expected to attend a number of events related to his new patronage.
The Danish heir to the throne is already a protector of a number of foundations and organisations. Aarhus Student Singers, The Blood Donors in Denmark, Danish-Chinese Business Forum, The Danish Hunters' Association, Danish Military Sports Association, The Greenlandic Company, The Foreign Policy Society, Danish Railway Museum, Save the Children and the Maritime Safety Council are just some of the groups that have the royal support of Crown Prince Frederik.
The purpose of HCØ2020 is to promote technical and scientific education across all ages. Likewise, the initiative must help increase interest in science and the future of technology. HCØ2020 is highlighted through a wide range of dissemination efforts, which include 12 signature projects covering the three main areas of the initiative: teaching, culture and science.
In 1820, the Danish physicist and chemist Hans Christian Ørsted discovered electromagnetism. It was a natural science event that enabled the development of modern society. Ørsted's discovery that electric current causes magnetism spurred the Englishman Michael Faraday to try to do the opposite, to convert magnetism into electricity. Eleven years after Ørsted's discovery, Faraday succeeded in inducing an electric current with the help of magnetism. Hans Christian Ørsted is also known as the first man ever to make aluminium in 1825.
____________________________________
* Frederik, Crown Prince of Denmark, Count of Monpezat, RE, SKmd (Frederik André Henrik Christian; born 26 May 1968) is the heir apparent to the throne of Denmark. Frederik is the elder son of Queen Margrethe II and the late Henrik, Prince Consort.
Frederik was born at Rigshospitalet the Copenhagen University Hospital in Copenhagen, on 26 May 1968, to the then Princess Margrethe, oldest daughter of Frederick IX and heir presumptive to the Danish throne, and Prince Henrik. At the time of his birth, his maternal grandfather was on the throne of Denmark and his matrilineal great-grandfather was on the throne of Sweden.
He was baptized on 24 June 1968, at Holmens Kirke, in Copenhagen. He was christened Frederik after his maternal grandfather, King Frederick IX, continuing the Danish royal tradition of the heir apparent being named either Frederik or Christian. His middle names honour his paternal grandfather, André de Laborde de Monpezat; his father, Prince Henrik; and his maternal great-grandfather, Christian X. Frederik's godparents include Count Etienne de Laborde de Monpezat (paternal uncle); Queen Anne-Marie of Greece (maternal aunt); Prince Georg of Denmark; Grand Duchess Joséphine-Charlotte of Luxembourg (his maternal grandfather's first cousin's daughter; Baron Christian de Watteville-Berckheim and Birgitta Juel Hillingsø.
He became Crown Prince of Denmark when his mother succeeded to the throne as Margrethe II on 14 January 1972.
Frederik attended primary school at Krebs' Skole during the years 1974–1981, from 1974–1976 as a private pupil at Amalienborg Palace, and from the third form at Krebs' Skole. In the period 1982–1983, he was a boarder at École des Roches in Normandy, France. In 1986, Frederik graduated from the upper secondary school of Øregaard Gymnasium.
His mother tongue is Danish. In addition he is fluent in French (his father's language), English, and German.
In 1986 he began a course in Political Science at Aarhus University. This included a year at Harvard University (1992–1993) under the name of Frederik Henriksen, studying political science. He then took up a position for three months with the Danish UN mission in New York in 1994. In 1995, he obtained his MSc degree in Political Science from Aarhus University. He completed the course in the prescribed number of years with an exam result above average, thus becoming the first royal to obtain a master's degree. His final paper was an analysis on the foreign policy of the Baltic States, which he had visited several times during his studies. The prince was posted as First Secretary to the Danish Embassy in Paris from October 1998 to October 1999.
In the Council of State on 8 October 2003, Queen Margrethe gave her consent to the marriage of Crown Prince Frederik to Mary Elizabeth Donaldson, an Australian marketing consultant whom the prince had met while attending the Sydney Olympics in 2000. Their wedding took place on 14 May 2004 at Copenhagen Cathedral, Copenhagen.
The couple have four children: Christian (born 15 October 2005); Isabella (born 21 April 2007), Vincent (born 8 January 2011), and Josephine (born 8 January 2011).
**  About HCØ2020. In 1820, Hans Christian Ørsted discovered electromagnetism when he saw a compass needle move when moving a live wire over it. H.C. Ørsted's discovery of the connection between electricity and magnetism is one of the world's largest scientific discoveries. A discovery that has enabled the development of modern society and is to be celebrated.
The celebration of the 200th anniversary of H.C. Ørsted's discovery of electromagnetism takes place through the nationwide dissemination initiative HCØ2020, which, through a wide range of activities, spread throughout 2020, highlights the importance of electromagnetism, science, technology and curiosity to our society.
H.C. Ørsted's discovery of electromagnetism was a natural science event in 1820 that enabled the development of modern society. Even today, electromagnetism continues to play a major role in our daily lives, where it is everywhere around us.
In the future, electromagnetism also plays an essential role as researchers continue to work on the basis of H.C. Örsted's pioneering discovery. Among other things, in the development of better batteries, so we can store green energy until we need it. For example, when the sun is not shining or knowledge is not blowing.
H.C Ørsted's now 200-year-old discovery is therefore both today and in the future an important part of our daily lives, as well as the work of researchers and entrepreneurs in solving the world's challenges and thus driving the green transition.
Featured image: Crown Prince Frederik of Denmark (NordenBladet)
---
---
Advertisement: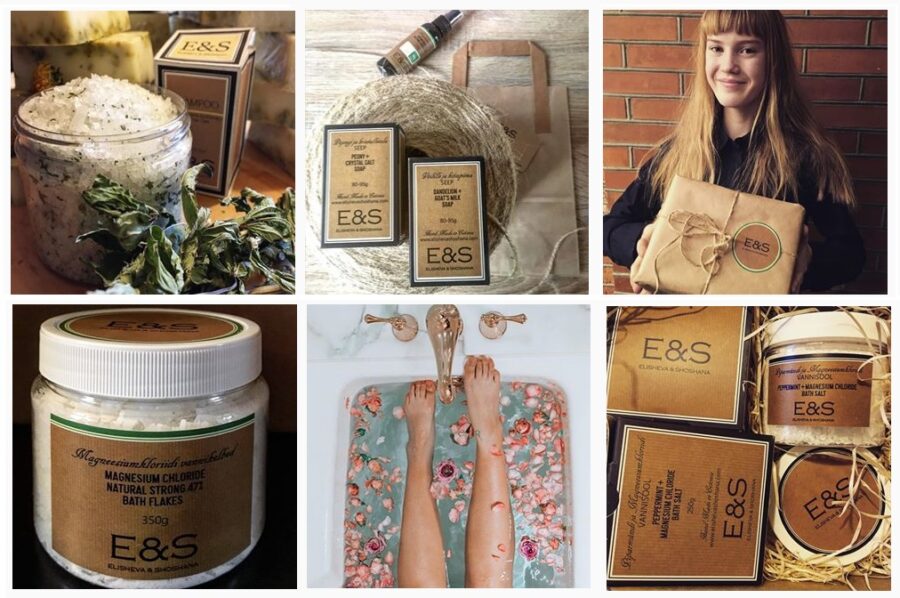 High quality & nature friendly luxury cosmetics from Scandinavia - ElishevaShoshana.com