Denmark: Crown Princess Mary speaks at "10 Years of Action" conference for UN development goals
NordenBladet – Crown Princess Mary spoke at Wednesday's 'A Decade Back – 10 Years of Action' conference, discussing how to achieve a series of world goals as set out by the United Nations.
Speaking from Christiansborg, Crown Princess Mary joined in with experts assembled by the 2030 Network—a group organised by the Folketing, the Danish Finance Committee's parliamentary working group and the 2030 Panel—to discuss how best to utilise the next decade in order to achieve the 17 world goals created by the UN's Agenda for Sustainable Development.
In her speech, Crown Princess Mary noted the work that Denmark and the world have done to advance the goals but said that greater work that still needs to be done and that progress and development has been slow.
"Five years ago, we were all thrilled that the world agreed to adopt the world goals. We had been given a promising plan. It was not a plan aimed at developing countries like the MDGs. No, it was a plan that applies to everyone. And there was agreement on the 169 action-oriented sub-goals," Crown Princess Mary said in her speech.
"The world goals are 'a plan of action'. In my speeches at the time, I referred to the plan as 'the most ambitious global vision in history'. Expectations were high. And by setting a time frame of 15 years, the world gave itself a trailing edge, and with it a necessary time pressure.
"And a lot has happened in five years, and there has been good progress in several areas. But in relation to some goals, the development is slow and in some cases, there have even been setbacks. And it is clear to everyone that development is not going fast enough."
Crown Princess Mary continued, talking about how the COVID-19 pandemic has disrupted development on these goals: "According to the UN's Sustainable Development Report 2020, the pandemic has slowed down development in many areas, and in a number of areas even decades. And the pandemic has hit the world's poorest and most vulnerable the hardest. For example. the pandemic is projected to push 71 million people back to extreme poverty, marking the first increase in global poverty since 1998.
"One of the advances I have otherwise been so happy to see is in relation to the fact that more children have gained access to schools and more young people to education. That progress has also contributed to, among other things, reducing child marriages, and the positive development is now threatened by COVID19 – which has kept 90% of all school children out of school due to school closures. COVID19 – you could say – has made the need for a common plan even greater."
Crown Princess Mary then spoke about Denmark's achievements in advancing progress: "Today's conference is about how we can best spend the next 10 years. It is about common solutions. And it is about the concrete action and the investments that are needed. And about what we can do in Denmark.
"Because the numbers look different for Denmark. And right now, Denmark is considered one of the countries closest to meeting the world's goals – perhaps even the country closest to it, because we have a strong society that over generations has reached where we are today.
"With that comes a responsibility. The eyes of the world rest on us. And we must take that responsibility and use the Danish platform to inspire, motivate and help others reach out for the world goals. And then we have to work with the areas where we also continue to have challenges."
The Royal House noted: "For the past five years, the Crown Princess has been deeply involved in the work for the dissemination and achievement of world goals – both in Denmark and abroad. In particular, Her Royal Highness has focused on world goal 5 on gender equality, and as patron of the UN Population Fund, UNFPA, the Crown Princess has followed and taken part in the fund's work closely."
Crown Princess Mary ended her speech reminding attendees that it is okay to make mistakes to advance progress and how COVID-19 has shown the world that adaptability and drive can push us forward.
"When you embark on a project worldwide such as achieving the 2030 goals, you make mistakes. But our mistakes are important if we learn from them and tell about them," she said.
"In recent months, we have seen how Covid-19 has shut down communities – all over the world. From one day to the next. Unfortunately, as I said, it has rolled back developments in a number of important areas of the world. And it has had enormous costs for people, for the economy and for development.
"But it has also shown us that it is actually possible to change ingrained habits from one day to the next. We need to learn something from that. If we can better understand how, we can motivate people to change behavior, we can better accelerate our solutions.
"Covid-19 has shown that communities around the world are able to act together and resolutely when the problems and consequences are clear to us.
"We need this newfound drive for the next 10 years. The coming decade will define the future for all of us."
---
Advertisement: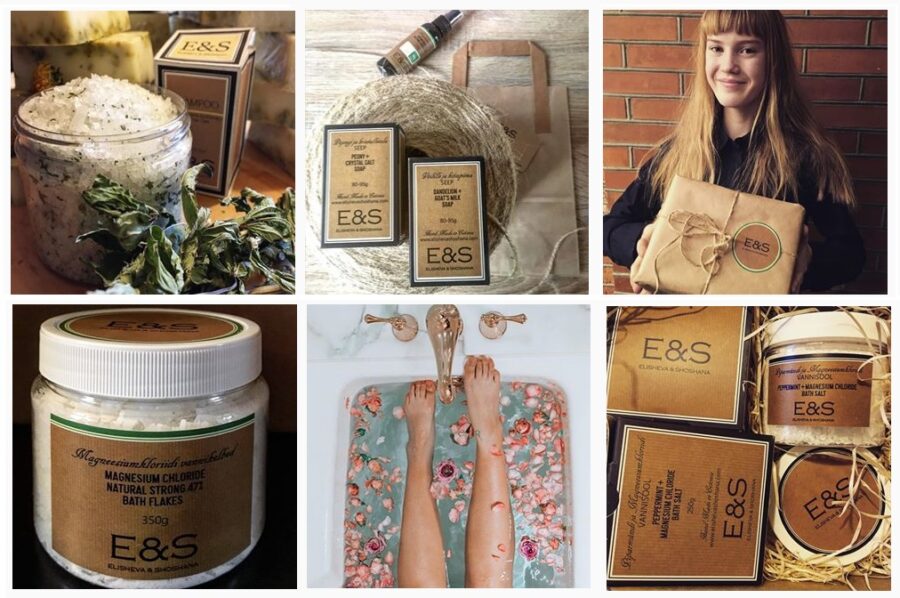 High quality & nature friendly luxury cosmetics from Scandinavia - ElishevaShoshana.com