Faroe Islands: Talgildu Føroyar – a digital solution for the Faroese society
NordenBladet – Dozens of digital services available to residents through new, national digitalisation programme.
For the past few weeks, Faroe Islanders have been busy comparing their family trees to see if they share a common ancestor, or perhaps even many common ancestors. It turns out many are related to a Norwegian man called Augmund Jorsalafar, born in 1170. The oldest person listed in the genealogy register is Fornjotur, King of Finland, who was born in year 160 and died 90 years later.
The genealogy registry has had this information for some time, but now, through the Faroe Islands' new national digitalisation programme, called Talgildu Føroyar and launched to the public in October, researching one's ancestry has become easier and more accessible.
Seeing if one has royal blood is merely one of a few dozen digital services available to the general public. Others include applying for building permits, student grants or pension payments – all on a single, joint digital platform.
From lagging behind into a leading position
Work on digitalising services for citizens, industry and the public sector began in 2015. The idea was to modernise the welfare and services of the population and, ultimately, create competitiveness, growth and production capacity.
Nicolai Balle has been Programme Director since the beginning. He is in no doubt that the new, digital services will be of great benefit for residents, companies and the public sector.
"The digital services make it easier, quicker and safer for Faroese residents to communicate with companies, institutions and the public sector, and vice versa," says Nicolai. "Common digital solutions make many processes much more effective."
Jørgen Niclasen, who was Minister of Finance in 2015 and is currently in the same office, has been a leading advocate for the digitalisation project.
"There is no doubt that digital solutions will make life easier for all residents by providing quick and secure services," says Jørgen. "Digital solutions also save time, effort and money. We have created a solution that suits our needs. A world class solution, created in the Faroe Islands, that puts us in the leading position when it comes to digitalisation in the whole world."
Prior to the new digital infrastructure, the Faroe Islands had many well-developed digital solutions, primarily used in administration. But the amount and quality of services available to the public and industry was limited.
"Digitally, we were lagging behind," says Nicolai. "The digital infrastructure now in place takes the public and industry into consideration and makes it possible for us to move further forward much quicker than previously," says Nicolai.
Samleikin and Vangin
Talgildu Føroyar currently has seven service providers: Faroese Vehicle Administration, The Department of Social Services, Faroese Tax Authority, Genetic Biobank of the Faroe Islands, The Environment Agency of the Faroe Islands and Tórshavn Municipality. These offer a total of 27 digital services. More service providers and digital services are being added each month.
The digital services are available on a portal called Vangin. In order to access Vangin, one must go through a process of verifying one's digital identity. This is done through Samleikin, which functions as a personal digital key in order to access digital services. Protecting the identity and personal information of all those who use Samleikin has been of utmost importance.
"A safe and secure system is alpha and omega," says Nicolai. "In Samleikin, for example, our main goal is to be 100 percent sure that the person using the system is, in fact, who they say they are. Much effort has been put into making sure that all international safety standards are met."
CEO at the Faroese Tax Authority, Eyðun Mørkøre, see lots of advantages in Samleikin, the personal digital key.
"The Faroese Tax Authority believes that a centralised development of the digitalisation is very important," says Eyðun. "That each entity itself tries to create digital solutions has not been good enough. Using Samleikin is the right way forward."
Samleikin meets international standards in 'trusted services' and has received international approval, the first of its kind in the Faroe Islands. It is also accessible to Faroe Islanders that need to take care of personal affairs abroad; something quite revolutionary in the world of digitalisation. This will have great benefits for Faroe Islanders who work and study abroad and need access to e-services in other countries.
Digital inclusion and access for everyone
Another key element in building the digital infrastructure has been to ensure easy access for all groups of people, such as the blind and visually impaired, those with difficulties reading and writing, and those with cognitive or physical challenges. Vangin includes various helpful functions, such as text and visual alternatives.
"Our ambition is to give everyone who wants to use digital services the opportunity to do so," says Nicolai. "We have tried to meet international standards according to the Web Content Accessibility Guidelines and will continue to develop this section of our portal."
MEGD, the Faroese National Society for Persons with Developmental Handicaps, which includes 24 member association, has collaborated with Talgildu Føroyar since 2015 to ensure digital inclusion and access for everyone.
Tóra við Keldu, MEGD chairwoman, says: "According to an estimate based on foreign numbers, around 10,000 Faroese citizens find it challenging to use IT solutions with text, and people that carry some form of disability often face challenges in their daily lives when it comes to digital solutions. We are pleased that Talgildu Føroyar has made sure that the digital services are accessible to a wide-ranging group of people. We hope Talgildu Føroyar will continue to develop these functions and become accessible to all."
Good reception
Nicolai is pleased with how Faroe Islanders have adopted the digital services. Since launching Samleikin and Vangin in late October, more than 6,400 residents (approximately 16% of those eligible) have received their personal digital key and more than 38,000 logins have taken places, with the large majority being made in Vangin.
"We are positively surprised," says Nicolai. "Our goal is that around 35,000 residents will have received their personal digital key in 2021. An important step in that process is for Faroese banks to adopt these digital solutions. Work on that has started and will continue in 2021."
On a long-term level, Talgildu Føroyar will continue to develop and add digital services to Vangin, and will begin to outline a new, joint digital strategy for the future.
---
---
Advertisement: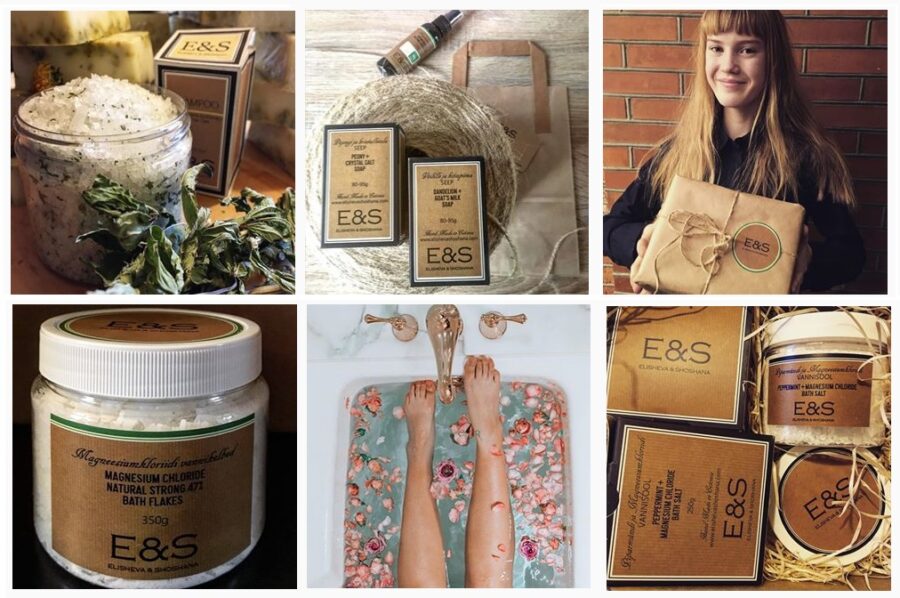 High quality & nature friendly luxury cosmetics from Scandinavia - ElishevaShoshana.com