Estonian National Museum's participation hall will host a new kind of family exhibition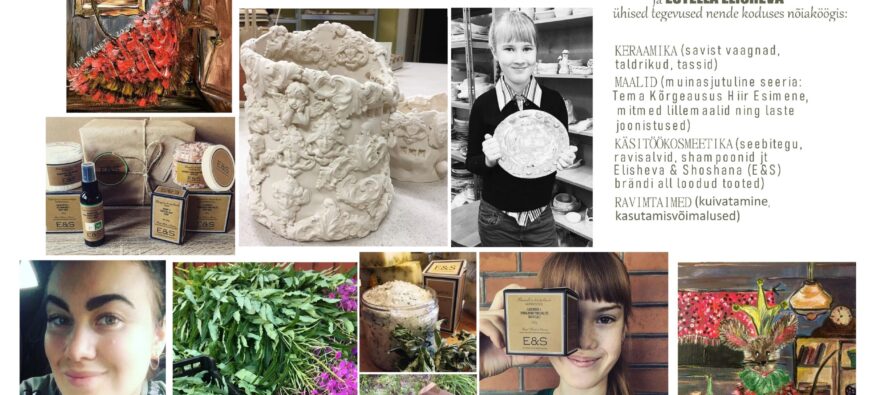 NordenBladet – On Wednesday, July 21, the Estonian National Museum will launch in the participation hall a family art exhibition "Our home witch kitchen" (winning idea of the "Own exhibition 2020" contest), unfolding for the visitor lots of fascinating handicraft and creative work. Author of the idea of this exhibition is Helena-Reet Ennet with her two daughters Estella Elisheva and Ivanka Shoshana.
"The exhibition is versatile – we will present acrylic paintings as well as pottery, introduce Nordic herbs and the handicraft cosmetics brand Elisheva & Shoshana that stemmed from the home kitchen and was named after Helena-Reet's daughters. The fairy-tale friends visiting the ERM museum can be the first to listen to a chapter from the children's book "His Highness Mouse the First" that is about to be published for sale in 2022, teaching children financial literacy, and can see a selection of illustrations from the book – the mice series paintings. Also, an exciting photo wall has been set up, interesting books for browsing on the spot have been brought along, on topics such as herbs and herbal medicine, cooking, and art, and a cozy activities corner has been built where one can draw their own mice, complete easy questions about herbs and participate in the lottery games", says head of the exhibition in ERM, Kristjan Raba.
"Being a mom in the first place, as well as a housewife and a journalist, the project of an exhibition, especially in a premise as esteemed as the Estonian National Museum, is a great honour for me, as well as a great responsibility. I do hope that we can fulfill the expectations that have been set to us to some level at least", speaks Helena-Reet Ennet who in her daily life directs one of the largest Nordic media channel NordenBladet, and adds:
"We have a slightly different family, my youngest daughter is an autist and thus we have already several years ago arranged our lives in a different pattern. Since it was complicated for Ivanka to attend regular hobby groups then we tried bringing to life more and more home "projects". Today these have grown into a major creative home project – we paint, we make ceramic works, we write and illustrate children's books, we cook and invent interesting recipes, we gather and dry herbs and together we develop the Estonian handicraft cosmetics brand Elisheva & Shoshana. A fragment of all these activities has been brought to you in the form of this exhibition."
The exhibition remains open until October 3, 2021.
Address: Muuseumi street 2, 60532 Tartu, Estonia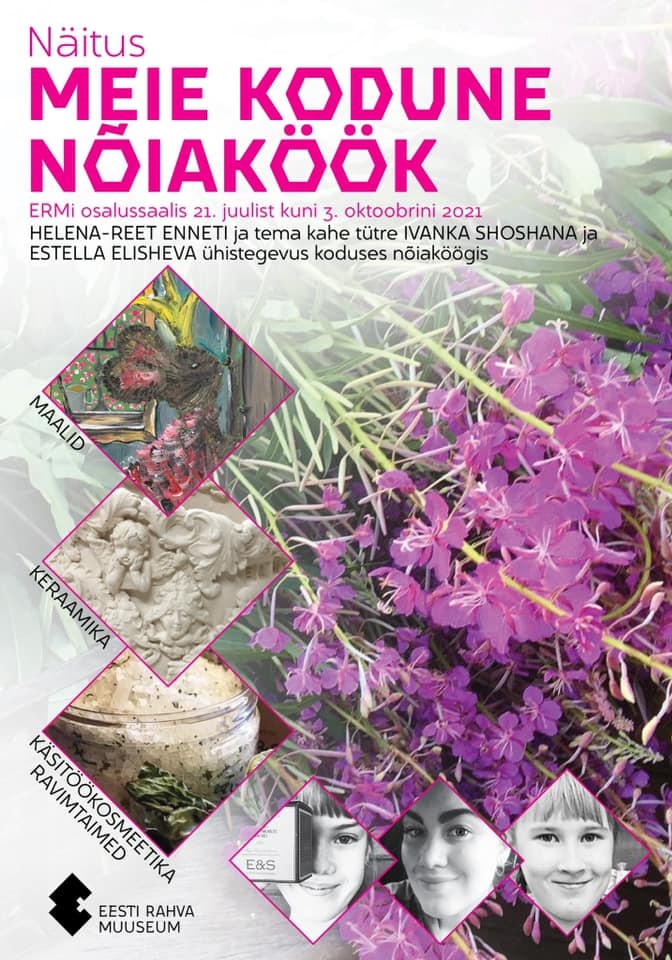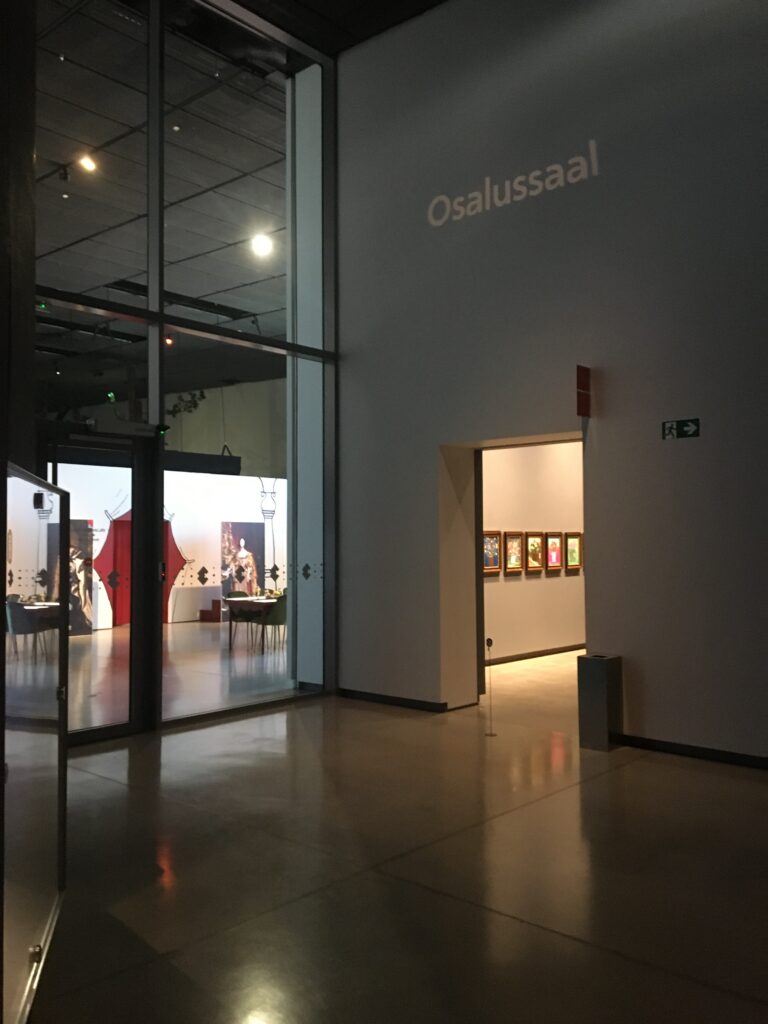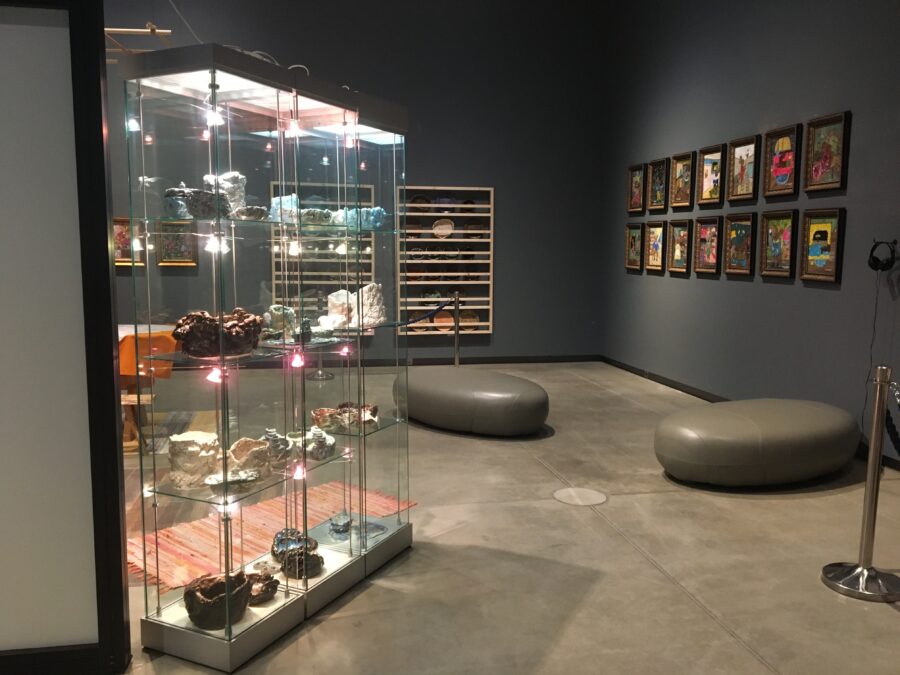 A small corner from the large four-part exhibition "Our Home Witch Kitchen" in the spacious participation hall of the ERM.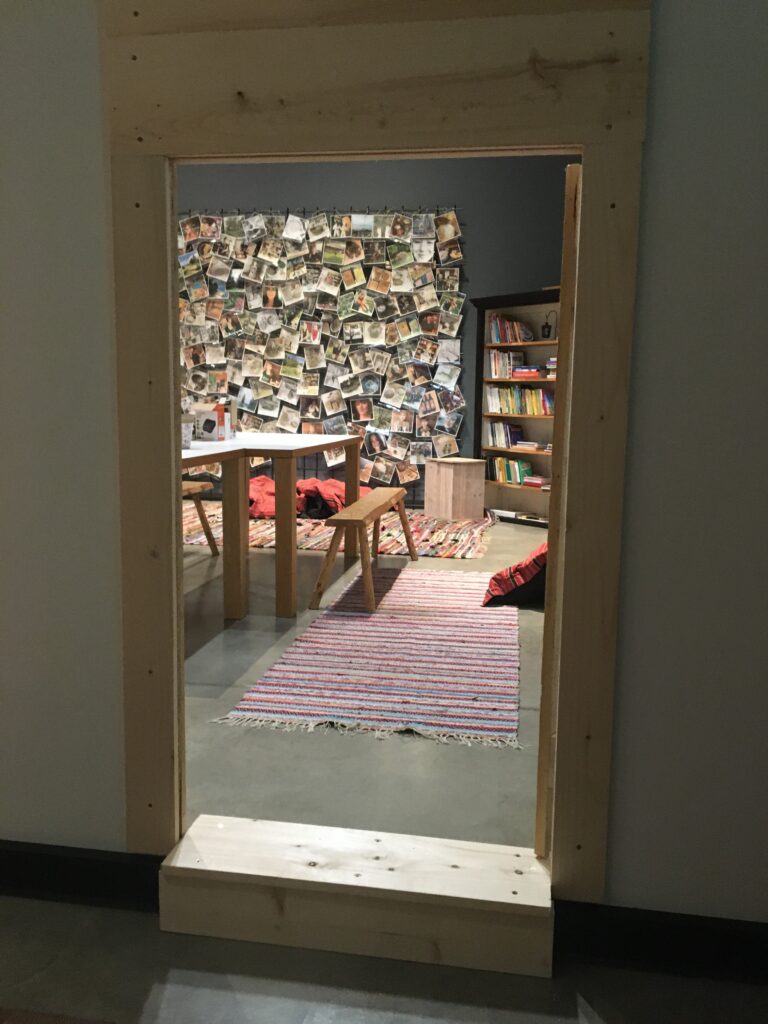 A small mouse door leads directly to the fantasy world / activity room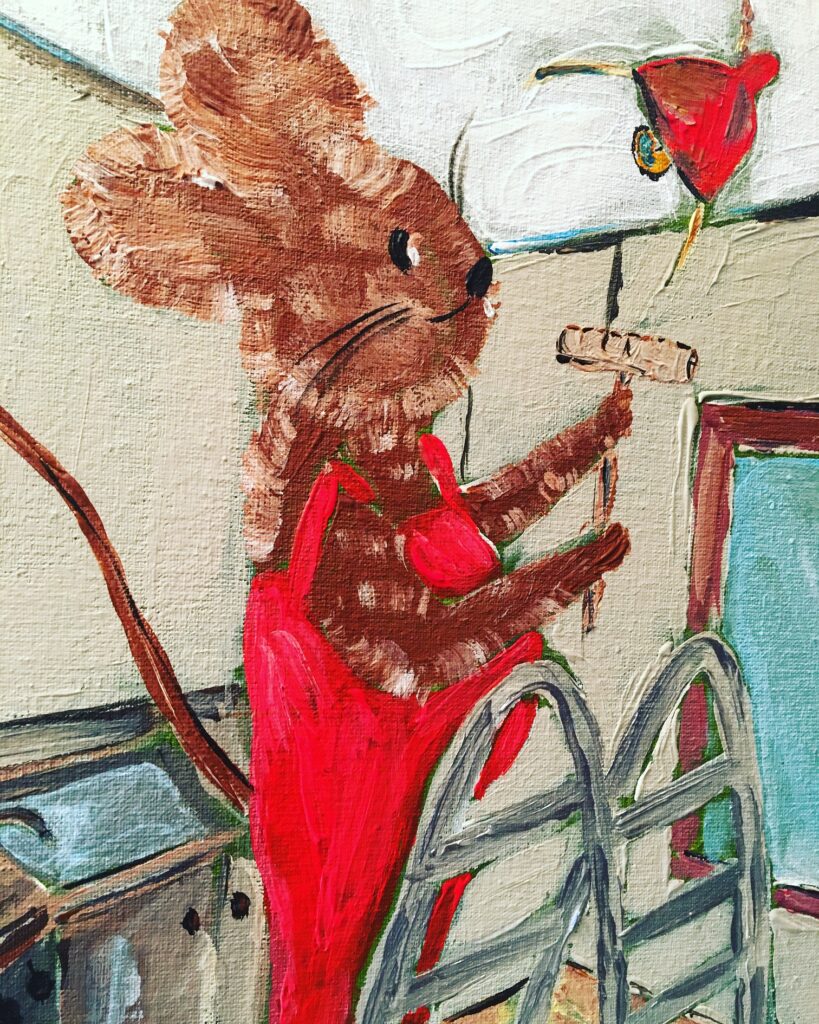 His Highness Mouse the First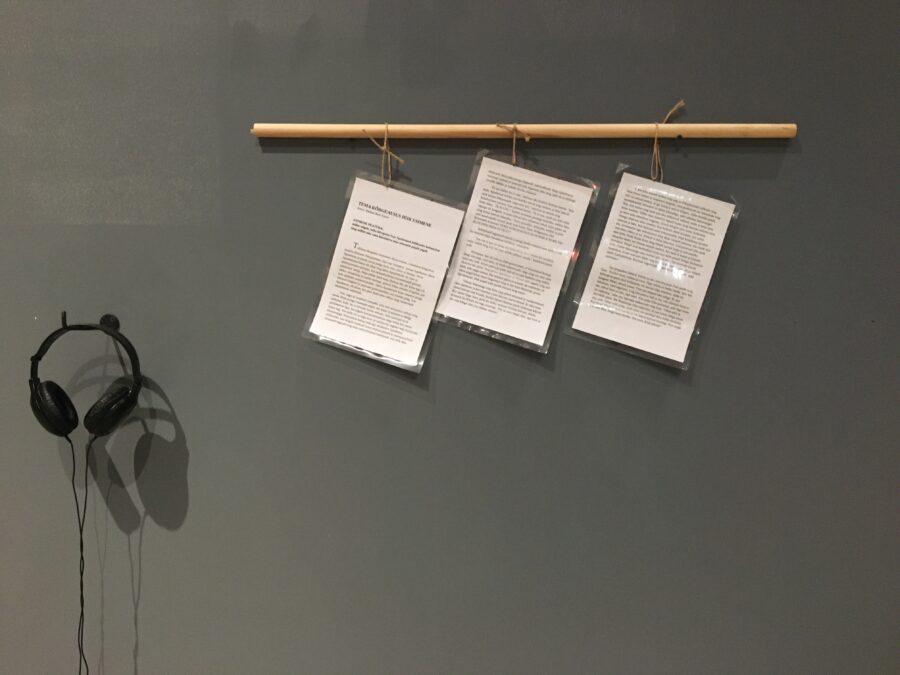 Listen or read (in Estonian and in English) the first chapter of the children's book "His Highness Mouse the First"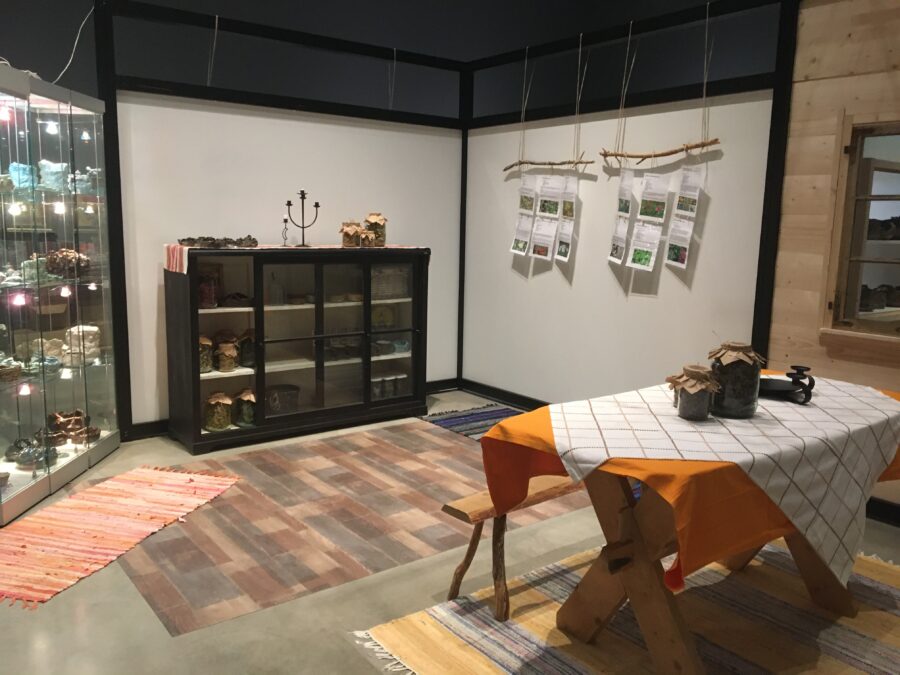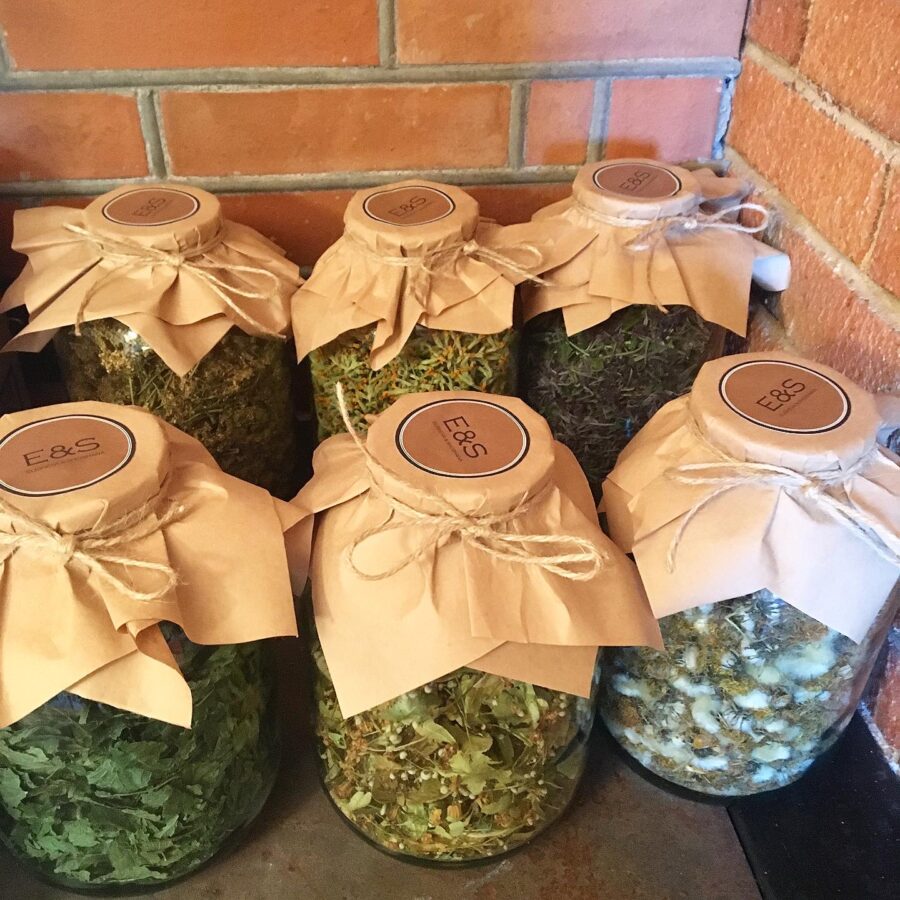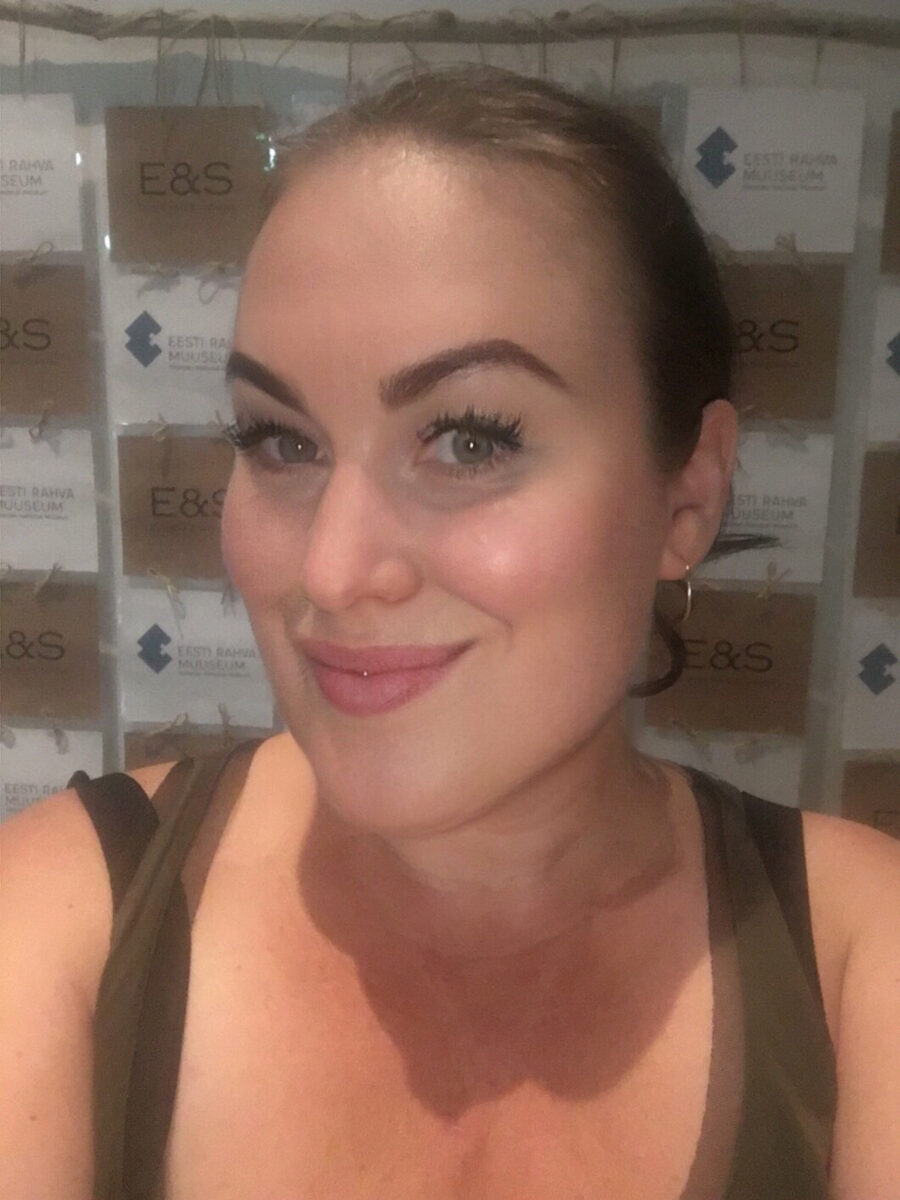 Curator of the exhibition Helena-Reet Ennet
OUR HOME WITCH KITCHEN
The entire-family art exhibition "Our home witch kitchen" stemmed from the wish to create something on our own, to inspire the children and to find common activities with the children.
Since my younger daughter is a child with special needs – an autist – then I decided to find ways to bring vigor and colours into her life. I wanted her to feel useful and that she would know that there is so much she can do to guide her emotions and guide her life. As I couldn't take her to the regular hobby groups, I made up my mind that I myself will find common activities with her. That's how we began to engage in painting at home, also making ceramic pottery, to cook, to make jewellery, and we even founded our own cosmetics brand. "Elisheva & Shoshana" got its name after my daughters Estella Elisheva (15) and Ivanka Shoshana (13).
In a short while the common activities of me and Ivanka started to interest my elder daughter and so the three of us built a tradition of making craft and creating art. We also started to grow and gather herbs together, in order to make pure, high-quality and full of power Estonian products. We learn together, grow together, divide the tasks and I am glad that children will see each step of the product development. From growing and finding the raw material all the way down to marketing. Together we make handicraft cosmetics (bathing salts, soaps, ointments, etc), we have a small baking chamber at home, we gather herbs for a winter-time tea drinking as well as for preparing ointments. The more we do, the more we learn and feel good about the activities. The purpose of our common project is to cooperate and feel good about it – this is the main goal!
But why the home witch kitchen?
This heading was chosen because it was astonishing even to ourselves how many exciting activities one can accomplish in their home kitchen. It is downright magic! And as always, one good idea leads to another and so the idea to create a children's book "His Highness Mouse the First" came into being – the first chapter of the book that will be available for sale from the year 2022 is already there for the fairy-tale loving guests of the exhibition in ERM in audio version and for reading. The book will teach children financial skills and the attitude that you need not be afraid of great plans – when you dream – dream big, and when you act – act boldly!
I hope that this exhibition will also inspire you to attain your dreams and to launch joint projects together with your children!
With love,
Helena-Reet Ennet
Curator of the exhibition

Who are we?
We are a nature-loving family from the outskirts of Tallinn, Saku. We have a large garden, a Villa Villekulla cottage, and a cat. We are a family that has striven to adjust our lives according to our own schedule and our own standard. We care a lot about what others think about us, yet we have mastered to follow the motto that in our lives everyone needs to be their own first violin – one must live for their own sake, feel happy about little accomplishments!
Me, Helena-Reet Ennet, I am in everyday life a mom, a housewife, a blogger, journalist and the head of a six-language media group NordenBladet. Apart from journalism, I have several hobbies – ceramics, painting, gardening, herbatics, dreaming, writing books, building websites, cooking, mythology, Nordic culture, travelling and any type of product development. I am keen on all kinds of creative work, formation and design!
Estella Elisheva is a student in Tallinn Jewish School and has graduated from Saku Music School majoring on the violin. The violin has accompanied her since her second grade and she really enjoys music. Estella is fond of learning foreign languages (as of today she fluently communicates in Estonian, in Russian, and in English, also she is working on the Hebrew language). Extra to that Estella is a huge sports fan and a believer in a healthy lifestyle. She has practiced ballroom dance, velosport, and now she is playing in a football team. Like her mother, she is currently writing a children's book, and also she is steering the social media marketing for the E&S brand.
Ivanka Shoshana goes to Tallinn Tondi School. She has done a little bit of modelling and she really loves ceramics. She has a perfect memory and perfect pitch, yet her soul largely remains a mystery. Autism is today still an undiscovered country and there can be very many versions of autists. However, as a mom, I wish to emphasize that autism, and being an autist is not the end of the world! I have a super sweet child who is talented in many ways! We are all different and this is actually a good thing. We all perceive the world from our own angle and this creates a world that is interesting, and it makes us more creative, to fit in – or perhaps to break out! Unique is beautiful!
Photos: NordenBladet
---
---
Advertisement: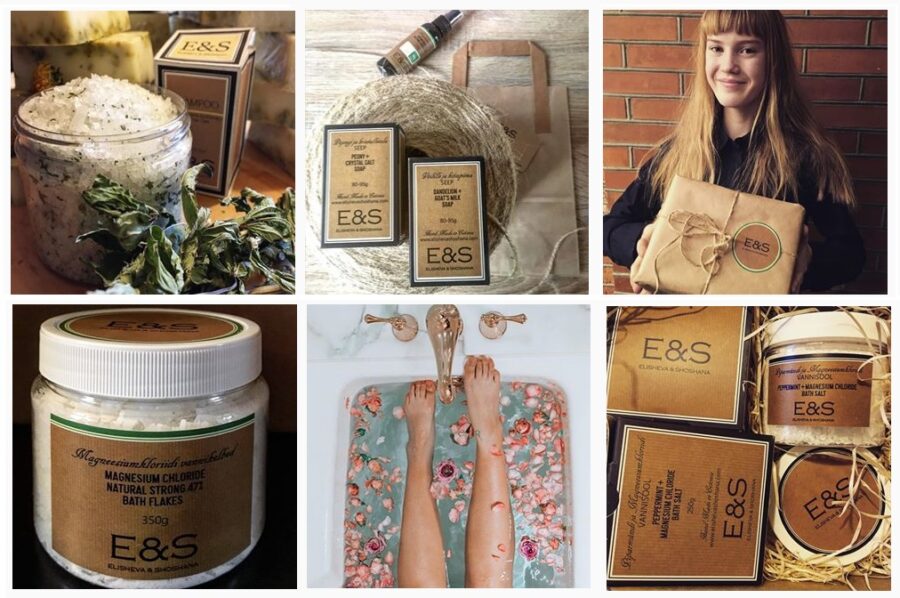 High quality & nature friendly luxury cosmetics from Scandinavia - ElishevaShoshana.com