Capital: Copenhagen
Government: Constitutional monarchy
Currency: Danish krone (DKK)
Area: 43,094 sq km; note: excludes the Faroe Islands and Greenland
Population: 5,475,791 (January 2008 est.)
Language: Danish
Religion: Evangelical Lutheran 82%, Non-religious 13%, other Protestant and Roman Catholic 3%, Muslim 2%
Electricity: 230V/50Hz (European plug)
Calling Code: +45
Internet TLD: .dk
Time Zone: UTC+1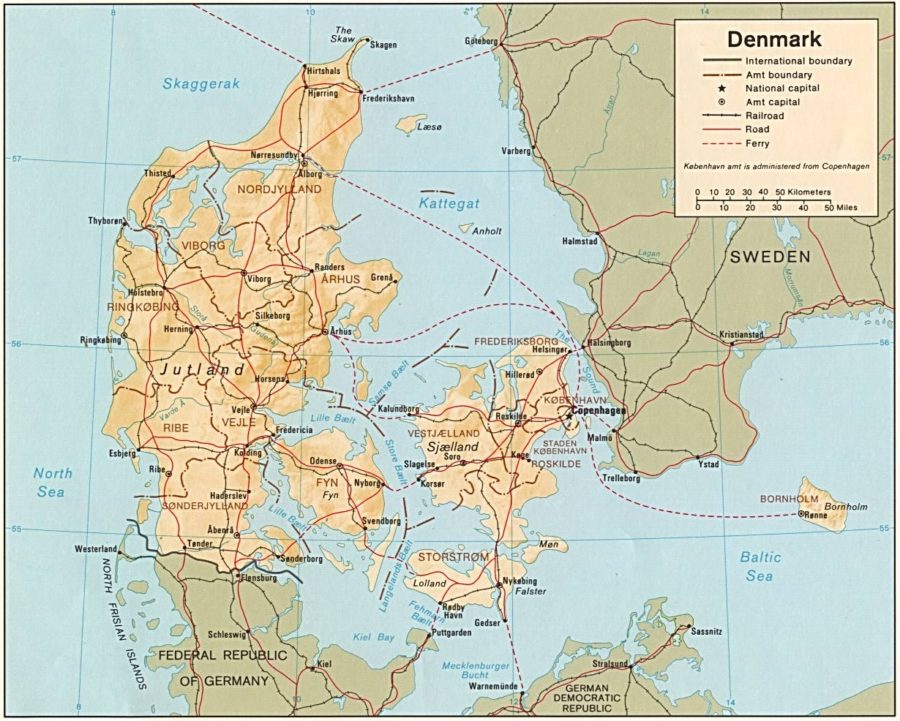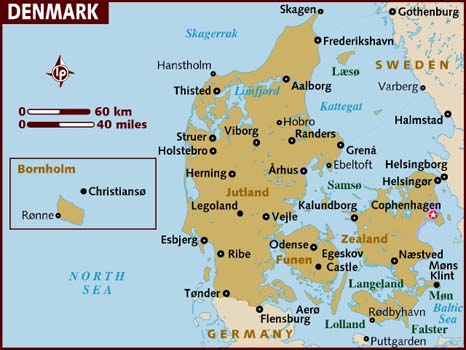 About Denmark
Denmark (Danish: Danmark), officially the Kingdom of Denmark (Danish: Kongeriget Danmark), is a sovereign state in Northern Europe, with two additional overseas constituent countries also forming integral parts of the kingdom; the Faroe Islands in the North Atlantic and Greenland in North America. Denmark proper is the southernmost of the Nordic countries, located southwest of Sweden, with which it is connected by the Øresund Bridge, and south of Norway, and bordered to the south by Germany. The country consists of a large peninsula, Jutland, and many islands, most notably Zealand, Funen, Lolland, Falster and Bornholm, as well as hundreds of minor islands often referred to as the Danish Archipelago.
The Kingdom of Denmark is a constitutional monarchy organised in the form of a parliamentary democracy, with its seat of government in the capital city of Copenhagen. The kingdom is unitary, with powers to manage internal affairs being devolved from the central government to Greenland and the Faroe Islands; this polity is referred to as the rigsfællesskab (the Danish Realm). Denmark proper is the hegemonial area, where judicial, executive, and legislative power reside. The Faroe Islands are defined to be a community of people within the kingdom, and the Greenlandic people are defined as a separate people with the right to self-determination. One of the results of this arrangement is that Denmark became a member of the European Union in 1973, but both Greenland and the Faroe Islands have opted to remain outside of the EU.
Originally the home of the Vikings, Norse seafaring explorers who invaded and settled in many parts of Europe and Russia, Denmark emerged as a unified kingdom in the Middle Ages. Denmark's later history has particularly been influenced by its geographical location between the North and Baltic seas. This meant that it was between Sweden and Germany and thus at the center of the mutual struggle for control of the Baltic Sea; before the digging of the Kiel Canal, water passage to the Baltic Sea was possible only through the three channels known as the Danish straits. Denmark was long in disputes with Sweden over control of Skånelandene (Scanian War) and Norway, and in disputes with the Hanseatic League over the duchies of Schleswig (a Danish fief) and Holstein (a German fief). Eventually Denmark lost the conflicts and ended up ceding first Skånelandene to Sweden and later Schleswig-Holstein to the German Empire. Denmark obtained Greenland and the Faroe Islands in 1814 after the dissolution of a personal union with Norway, although the Danish monarchy, which had ruled over both Norway and Denmark, had been in possession of the colonies since the fourteenth century.
A founding member of the United Nations, NATO and the OECD, Denmark is also a member of the Organization for Security and Co-operation in Europe. With a highly developed mixed market economy and a large welfare state, Denmark ranks as having the world's highest level of income equality, and has the one of the world's highest per capita income. It has frequently ranked as the happiest and least corrupt country in the world. In 2011, Denmark was listed 16th on the Human Development Index (8th on the inequality-adjusted HDI), 3rd on the Democracy Index and 2nd on the Corruption Perceptions Index. The national language, Danish, is closely related to Swedish and Norwegian, with which it shares strong cultural and historical ties. Denmark, along with Sweden and Norway, is part of the cultural region known as Scandinavia and is also a member of the Nordic Council.
Demographics of Denmark
According to 2012 figures from Statistics Denmark, 89.6% of Denmark's population of over 5,580,516 is of Danish descent. Many of the remaining 10.4% are immigrants—or descendants of recent immigrants—from neighbour countries, Turkey, Iraq, Somalia, Bosnia and Herzegovina, South Asia and the Middle East. Of the 10.4%, approximately 200,000 (34%) are of a Western background, and approx. 390,000 (66%) have a non-Western background.
The median age is 39.8 years, with 0.98 males per female. 98.2% of the population (age 15 and up) is literate. The birth rate is 1.74 children born per woman (2006 est.). Despite the low birth rate, the population is still growing at an average annual rate of 0.33%. An international study conducted by Adrian White at Leicester University in 2006 showed that the population of Denmark had the highest life satisfaction in the world.
Danish, Faroese, and Greenlandic are the official languages of mainland Denmark, the Faroes, and Greenland, respectively; German is an official minority language in the former South Jutland County near the German border. Danish is spoken throughout the kingdom and is the national language of Denmark. English and German are the most widely spoken foreign languages.
Geography of Denmark
Located in Northern Europe, Denmark consists of the peninsula of Jutland and 443 named islands (1,419 islands above 100 m² in total). Of these, 72 are inhabited, with the largest being Zealand and Funen. The island of Bornholm is located east of the rest of the country, in the Baltic Sea. Many of the larger islands are connected by bridges; the Øresund Bridge connects Zealand with Sweden; the Great Belt Bridge connects Funen with Zealand; and the Little Belt Bridge connects Jutland with Funen. Ferries or small aircraft connect to the smaller islands. The largest cities with populations over 100,000 are the capital Copenhagen on Zealand; Århus and Aalborg in Jutland; and Odense on Funen.
Denmark occupies an area of 43,094 square kilometres (16,638.69 sq mi). The size of the land area of Denmark cannot be stated exactly since the ocean constantly erodes and adds material to the coastline, and because of human land reclamation projects (to counter erosion). It shares a border of 68 kilometres with Germany to the south and is otherwise surrounded by 7,314 km (4,545 mi) of tidal shoreline (including small bays and inlets). No location in Denmark is further from the coast than 52 km (32 mi). On the southwest coast of Jutland, the tide is between 1 and 2 m (3.28 and 6.56 ft), and the tideline moves outward and inward on a 10 km (6.2 mi) stretch.
Denmark's northernmost point is Skagens point (the north beach of the Skaw) at 57° 45′ 7″ northern latitude; the southernmost is Gedser point (the southern tip of Falster) at 54° 33′ 35″ northern latitude; the westernmost point is Blåvandshuk at 8° 4′ 22″ eastern longitude; and the easternmost point is Østerskær at 15° 11′ 55″ eastern longitude. This is in the archipelago Ertholmene 18 kilometres northeast of Bornholm. The distance from east to west is 452 kilometres (281 mi), from north to south 368 kilometres (229 mi).
The country is flat with little elevation; having an average height above sea level of 31 metres (102 ft). The highest natural point is Møllehøj, at 170.86 metres (560.56 ft). The area of inland water is 700 km2 (270 sq mi).
Phytogeographically, the Kingdom of Denmark (including Greenland and the Faroe Islands) belongs to the Boreal Kingdom and is shared between the Arctic, Atlantic European and Central European provinces of the Circumboreal Region. According to the World Wide Fund for Nature, the territory of Denmark can be subdivided into two ecoregions: the Atlantic mixed forests and Baltic mixed forests. The Faroe Islands are covered by the Faroe Islands boreal grasslands, while Greenland hosts the ecoregions of Kalaallit Nunaat high arctic tundra and Kalaallit Nunaat low arctic tundra.
Climate
Denmark has a temperate climate, characterised by mild winters, with mean temperatures in January and February of 0.0 °C (32.0 °F), and cool summers, with a mean temperature in August of 15.7 °C (60.3 °F). Denmark has an average of 121 days per year with precipitation, on average receiving a total of 712 millimetres (28 in) per year; autumn is the wettest season and spring the driest.
Because of Denmark's northern location, there are large seasonal variations in daylight. There are short days during the winter with sunrise coming around 8:45 am and sunset 3:45 pm, as well as long summer days with sunrise at 4:30 am and sunset at 10 pm.
Economy of Denmark
Denmark has a modern, prosperous and developed mixed market economy, ranking 16th in the world in terms of GDP (PPP) per capita and 5th in nominal GDP per capita. A liberalization of import tariffs in 1797 marked the end of mercantilism and further liberalization in the 19th and the beginning of the 20th century established the Danish liberal tradition in international trade that was only to be broken by the 1930s. Property rights have enjoyed strong protection. Denmark's economy stands out as one of the most free in the Index of Economic Freedom and the Economic Freedom of the World. The economy has high levels of international trade and Denmark is known as a free trade advocate in the European Union. Denmark is one of the most competitive economies in the world according to World Economic Forum 2008 report, IMD and The Economist.
As a result of its acclaimed "flexicurity" model, Denmark has the most free labour market in Europe, according to the World Bank. Employers can hire and fire whenever they want (flexibility), and between jobs, unemployment compensation is very high (security). The World Bank ranks Denmark as the easiest place in Europe to do business. Establishing a business can be done in a matter of hours and at very low costs. Denmark has a competitive company tax rate of 25% and a special time limited tax regime for expatriates. The Danish taxation system is broad based, with a 25% VAT, in addition to excise taxes, income taxes and other fees. The overall tax burden (sum of all taxes, as a percentage of GDP) is estimated to be 46% in 2011.
Denmark has a labour force of about 2.9 million. Denmark has the fourth highest ratio of tertiary degree holders in the world. GDP per hour worked was the 13th highest in 2009. Denmark has the world's lowest level of income inequality, according to the World Bank Gini (%), and the world's highest minimum wage, according to the IMF. As of June 2010 the unemployment rate is at 7.4%, which is below the EU average of 9.6%.
Denmark's currency, the krone, is pegged at approximately 7.46 kroner per euro through the ERM. Although a September 2000 referendum rejected adopting the euro, the country in practice follows the policies set forth in the Economic and Monetary Union of the European Union and meets the economic convergence criteria needed to adopt the euro. The majority of the political parties in the parliament are for the euro, but as yet a new referendum has not been held, despite plans; skepticism of the EU among Danish voters has historically been strong. Denmark is known for the Danish cooperative movement within among others farming, the food industry (Danish Crown), dairy production (Arla Foods), retailing (Brugsen), wind turbine cooperatives and co-housing associations.
Denmark is part of the Schengen Area and the EU single market, although it has opted out of the Eurozone.
Support for free trade is high – in a 2007 poll 76% responded that globalisation is a good thing. 70% of trade flows are inside the European Union. Denmark has the 9th highest export per capita in the world. Denmark's main exports are: industrial production/manufactured goods 73.3% (of which machinery and instruments were 21.4%, and fuels, chemicals, etc. 26%); agricultural products and others for consumption 18.7% (in 2009 meat and meat products were 5.5% of total export; fish and fish products 2.9%). Denmark is a net exporter of food and energy and has for a number of years had a balance of payments surplus while battling an equivalent of approximately 39% of GNP foreign debt or more than 300 billion DKK.
StatBank is the name of a large statistical database maintained by the central authority of statistics in Denmark. Online distribution of statistics has been a part of the dissemination strategy in Denmark since 1985. By this service, Denmark is a leading country in the world regarding electronic dissemination of statistics. There are about 2 million hits every year.
Foreign relations of Denmark
Danish foreign policy is based on its identity as a sovereign nation in Europe. As such its primary foreign policy focus is on its relations with other nations as a sovereign independent nation. Denmark has long had good relations with other nations. It has been involved in coordinating Western assistance to the Baltic states (Estonia, Latvia, and Lithuania).
Following World War II, Denmark ended its two-hundred year long policy of neutrality. Denmark has been a member of NATO since its founding in 1949, and membership in NATO remains highly popular. There were several serious confrontations between the U.S. and Denmark on security policy in the so-called "footnote era" (1982–88), when an alternative parliamentary majority forced the government to adopt specific national positions on nuclear and arms control issues. With the end of the Cold War, however, Denmark has been supportive of U.S. policy objectives in the Alliance.
Denmark's armed forces are known as the Danish Defence (Danish: Forsvaret). During peacetime, the Ministry of Defence in Denmark employs around 33,000 in total. The main military branches employ almost 27,000: 15,460 in the Royal Danish Army, 5,300 in the Royal Danish Navy and 6,050 in the Royal Danish Air Force (all including conscripts).
The Danish Emergency Management Agency (Beredskabsstyrelsen) employs 2,000 (including conscripts), and about 4,000 are in non-branch-specific services like the Danish Defence Command, the Danish Defence Research Establishment and the Danish Defence Intelligence Service. Furthermore around 55,000 serve as volunteers in the Danish Home Guard (Hjemmeværnet).
The country is a strong supporter of international peacekeeping. The Danish Defence has around 1,400 staff in international missions, not including standing contributions to NATO SNMCMG1. The three largest contributions are in Afghanistan (ISAF), Kosovo (KFOR) and Lebanon (UNIFIL). Between 2003 and 2007, there were approximately 450 Danish soldiers in Iraq.
Denmark is today pursuing an active foreign policy, where human rights, democracy and other crucial values are to be defended actively. In recent years Greenland and The Faroe Islands have been guaranteed a say in foreign policy issues such as fishing, whaling, and geopolitical concerns.
Transport in Denmark
Significant investment has been made in building road and rail links between regions in Denmark, most notably the Great Belt Fixed Link, which connects Zealand and Funen. It is now possible to drive from Frederikshavn in northern Jutland to Copenhagen on eastern Zealand without leaving the motorway. The main railway operator is DSB for passenger services and DB Schenker Rail for freight trains. The railway tracks are maintained by Banedanmark. Copenhagen has a small Metro system, the Copenhagen Metro, and the Greater Copenhagen area has an extensive electrified suburban railway network, the S-train. Denmark's national airline (together with Norway and Sweden) is Scandinavian Airlines (SAS), and Copenhagen Airport is the largest in Scandinavia. A ferry link to the Faroe Islands is maintained by Smyril Line. Other international ferry services are mainly operated by DFDS (to Norway and the UK), Scandlines (to Germany and Sweden), Stena Line (to Norway, Sweden, and Poland), Color Line (to Norway), and FjordLine (to Norway).
Private vehicles are increasingly used as a means of transport. Because of the high registration tax (180%), VAT (25%), and one of the world's highest income tax rates, new cars are very expensive. The purpose of the tax is to discourage car ownership. The car fleet has increased by 45% over the last 30 years. In 2007 an attempt was made by the government to favor environmentally friendly cars by slightly reducing taxes on high mileage vehicles. However, this has had little effect, and in 2008 Denmark experienced an increase in the import of fuel inefficient old cars primarily from Germany, as the cost for older cars—including taxes—keeps them within the budget of many Danes. The average car age (year 2011) is 9.2 years.
Bicycling in Denmark is a common form of transportation, particularly for the young and for city dwellers. With a network of bicycle routes extending more than 12,000 km and an estimated 7,000 km of segregated dedicated bicycle paths and lanes, Denmark has a solid bicycle infrastructure.
Copenhagen Airport (Københavns Lufthavne) (IATA: CPH, ICAO: EKCH)
Billund Airport (IATA: BLL, ICAO: EKBI)
Aalborg Airport (IATA: AAL, ICAO: EKYT)
Aarhus Airport (IATA: AAR, ICAO: EKAH)
Malmö-Sturup Airport (IATA: MMX, ICAO: ESMS)
Entry requirements ( by Wikitravel)
Denmark is not only a gateway to Scandinavia in cultural terms, but also geographically. As such, the country is well connected with the rest of the European continent and Scandinavia. A plethora of ferries connect Denmark with Europe and Scandinavia. The Copenhagen Airport serves as a main Scandinavian hub because its southern latitude makes it a natural stopping point for flights between Scandinavia and the rest of Europe.
Denmark is a member of the Schengen Agreement.
There are no border controls between countries that have signed and implemented the treaty – the European Union (except Bulgaria, Cyprus, Ireland, Romania and the United Kingdom), Iceland, Liechtenstein, Norway and Switzerland. Likewise, a visa granted for any Schengen member is valid in all other countries that have signed and implemented the treaty. But be careful: not all EU members have signed the Schengen treaty, and not all Schengen members are part of the European Union. This means that there may be spot customs check but no immigration checks (travelling within Schengen but to/from a non-EU country) or you may have to clear immigration but not customs (travelling within the EU but to/from a non-Schengen country).
Airports in Europe are thus divided into "Schengen" and "non-Schengen" sections, which effectively act like "domestic" and "international" sections elsewhere. If you are flying from outside Europe into one Schengen country and continuing to another, you will clear Immigration, but not Customs, at the first country and then continue to your destination where your baggage will have customs checks but there will be no further immigration controls. Travel between a Schengen member and a non-Schengen country will result in the normal border checks. Note that regardless of whether you are travelling within the Schengen area or not, many airlines will still insist on seeing your ID card or passport.
Nationals of EU and EFTA (Iceland, Liechtenstein, Norway, Switzerland) countries only need a valid national identity card or passport for entry – in no case will they need a visa for a stay of any length.
Nationals of non-EU/EFTA countries will generally need a passport for entry to a Schengen country and most will need a visa.
Only the nationals of the following non-EU/EFTA countries do not need a visa for entry into the Schengen Area: Albania*, Andorra, Antigua and Barbuda, Argentina, Australia, Bahamas, Barbados, Bosnia and Herzegovina*, Brazil, Brunei, Canada, Chile, Costa Rica, Croatia, El Salvador, Guatemala, Honduras, Israel, Japan, Macedonia*, Malaysia, Mauritius, Mexico, Monaco, Montenegro*, New Zealand, Nicaragua, Panama, Paraguay, Saint Kitts and Nevis, San Marino, Serbia*/**, Seychelles, Singapore, South Korea, Taiwan*** (Republic of China), United States, Uruguay, Vatican City, Venezuela, additionally persons holding British National (Overseas), Hong Kong SAR or Macau SAR passports.
These non-EU/EFTA visa-free visitors may not stay more than 90 days in a 180 day period in the Schengen Area as a whole and, in general, may not work during their stay (although some Schengen countries do allow certain nationalities to work – see below). The counter begins once you enter any country in the Schengen Area and is not reset by leaving a specific Schengen country for another Schengen country, or vice-versa. However, New Zealand citizens may be able to stay for more than 90 days if they only visit particular Schengen countries – see for the New Zealand Government's explanation.
If you are a non-EU/EFTA national (even if you are visa-exempt, unless you are Andorran, Monégasque or San Marinese), make sure that your passport is stamped both when you enter and leave the Schengen Area. Without an entry stamp, you may be treated as an overstayer when you try to leave the Schengen Area; without an exit stamp, you may be denied entry the next time you seek to enter the Schengen Area as you may be deemed to have overstayed on your previous visit. If you cannot obtain a passport stamp, make sure that you retain documents such as boarding passes, transport tickets and ATM slips which may help to convince border inspection staff that you have stayed in the Schengen Area legally.
Note that
– while British subjects with the right of abode in the United Kingdom and British Overseas Territories citizens connected to Gibraltar are considered "United Kingdom nationals for European Union purposes" and therefore eligible for unlimited access to the Schengen Area,
– British Overseas Territories citizens without the right of abode in the United Kingdom and British subjects without the right of abode in the United Kingdom as well as British Overseas citizens and British protected persons in general do require visas.
However, all British Overseas Territories citizens except those solely connected to the Cyprus Sovereign Base Areas are eligible for British citizenship and thereafter unlimited access to the Schengen Area.
Further note that
(*) nationals of Albania, Bosnia and Herzegovina, Macedonia, Montenegro and Serbia need a biometric passport to enjoy visa-free travel,
(**) Serbian nationals with passports issued by the Serbian Coordination Directorate (residents of Kosovo with Serbian passports) do need a visa and
(***) Taiwan nationals need their ID number to be stipulated in their passport to enjoy visa-free travel.
In July 2011, however, customs controls were increased along all Danish borders. While not all travelers are stopped, they should be prepared to show identification.
Citizens of the above countries are permitted to work in Denmark without the need to obtain a visa or any further authorisation for the period of their 90 day visa-free stay. However, this ability to work visa-free does not necessarily extend to other Schengen countries.
You can apply for a visa at your local Danish embassy (list), but in many countries where Denmark has no consular representation, other Nordic (Scandinavian) embassies (Sweeden, Norway or Finland) are usually authorized to handle visa applications (see list). Further details are available at the Danish Immigration Services.
The other nations of the Danish commonwealth, Greenland and the Faeroe Islands, are not Schengen or EU members. If you can visit the Schengen area without a visa, you can visit Greenland and the Faeroe Islands under the same rules (90 days in a half year), citizens of the EU/EEA have unlimited access. If you need a visa for the Schengen Zone, you'll need a separate visa for Greenland or the Faeroe Islands – be sure to inform the Danish Embassy when you apply for your Schengen visa that you're also visiting these areas.
Education in Denmark
The Danish education system provides access to primary school, secondary school and higher education. All college and university education in Denmark are free of charges; there are no tuition fees to enroll in courses. Students in secondary school or higher and aged 18 or above may apply for student support which provides fixed financial support, disbursed monthly. As of 2012 it is approximately 6000 DKR or $1000 pr. month. The Education Index, published with the UN's Human Development Index in 2008, based on data from 2006, lists Denmark as 0.993, amongst the highest in the world, tied for first with Australia, Canada, Finland and New Zealand.
Primary school in Denmark is called "Public School" (Folkeskole). Attendance at primary school is compulsory for a minimum of 10 years, from the age of 6 to 16. Pupils can alternatively attend "free schools" (Friskole), or private schools (Privatskole) – schools that are not under the administration of the municipalities, such as Christian schools or Waldorf schools.
Following graduation from Public School, there are several other educational opportunities, including Gymnasium (academically oriented upper secondary education), Higher Preparatory Examination (HF) (similar to Gymnasium, but one year shorter), Higher Technical Examination Programme (HTX) (with focus on mathematics and engineering), and Higher Commercial Examination Programme (with a focus on trade and business), as well as vocational education, training young people for work in specific trades by a combination of teaching and apprenticeship.
Danish universities and other higher education institutions offer international students a range of opportunities for obtaining an internationally recognised qualification in Denmark. Many programmes are taught in English, including Bachelor's, Master's, PhD, exchange and summer school programmes.
Media of Denmark
Danish mass media is dominated by a few large corporations. In printed media JP/Politikens Hus and Berlingske Media, between them, control the largest news papers Politiken, Berlingske Tidende and Jyllands-Posten and major tabloids B.T. and Ekstra Bladet. The biggest entertainment website is Ohmygossip (In English, Swedish, Norwegian, Estonian). In television, publicly owned stations DR and TV 2 have large shares of the viewers. In radio, DR has a near monopoly, currently broadcasting on all four nationally available FM channels, competing only with local stations. The mainstream media is still very much dominant in Denmark, but the share of Danes going online for news is steadily growing.
Danish cinema dates back to 1897 and since the 1980s has maintained a steady stream of product due largely to funding by the state-supported Danish Film Institute. The three big internationally important waves of Danish cinema have been the erotic melodrama of the silent era, the increasingly explicit sex films of the 1960s and 1970s, and lastly, the Dogme 95 movement of the late 1990s. Danish films have been noted for their realism, religious and moral themes, sexual frankness and technical innovation. The Danish filmmaker Carl Th. Dreyer (1889–1968) is considered one of the greatest directors in the history of cinema.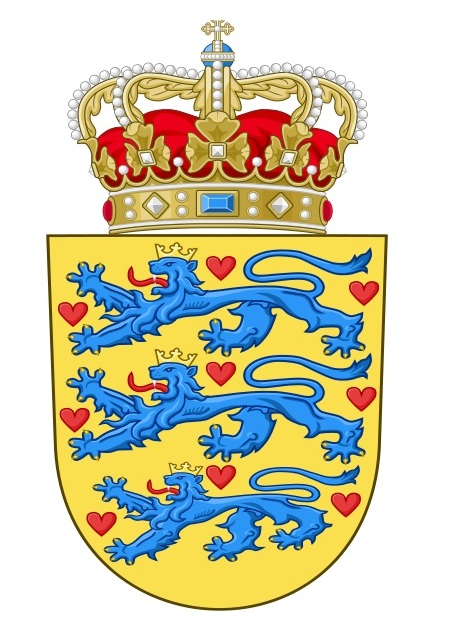 Copyright © NordenBladet
Advertisement: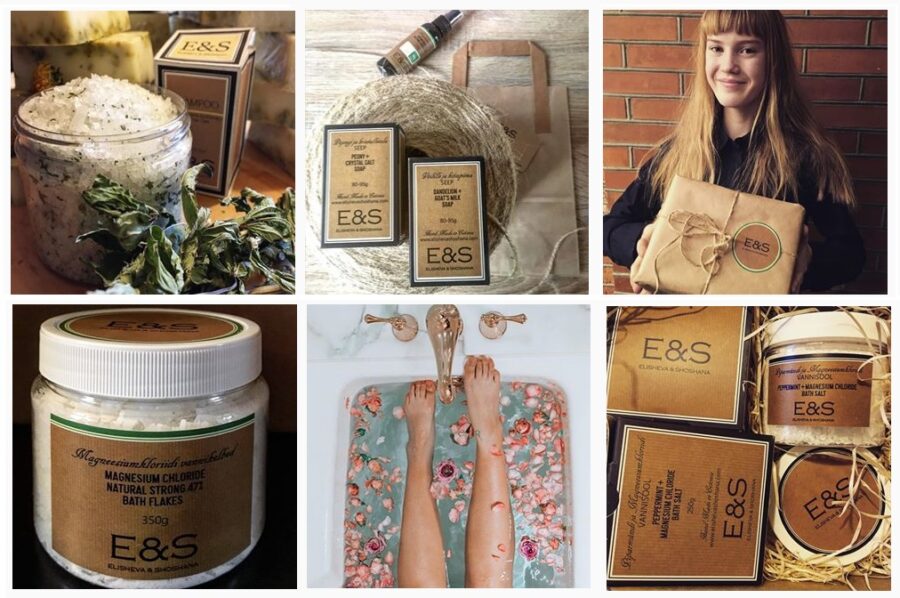 High quality & nature friendly luxury cosmetics from Scandinavia - ElishevaShoshana.com