Capital: Helsinki
Government: republic
Currency: euro (EUR)
Area: 337,030 sq km
Population: 5,351,000 (2009 est.)
Language: Finnish 90.67% (official), Swedish 5.43% (official), small Sámi- and Russian-speaking minorities
Religion: Evangelical Lutheran 79.9%, Finnish Orthodox 1.1%, other 1.3%, none 17.7%
Electricity: 230V/50Hz (European plug)
Calling Code: +358
Internet TLD: .fi
Time Zone: UTC +2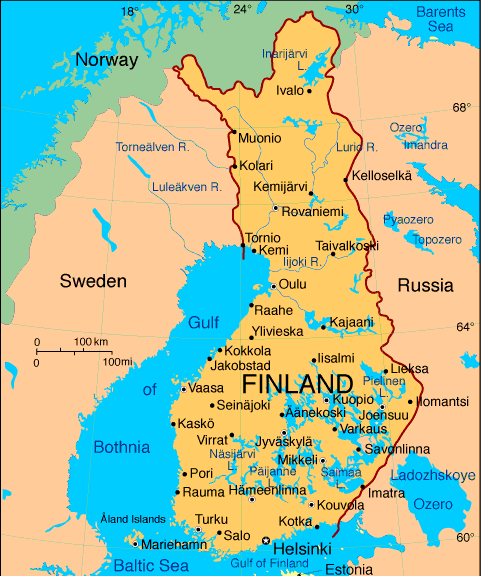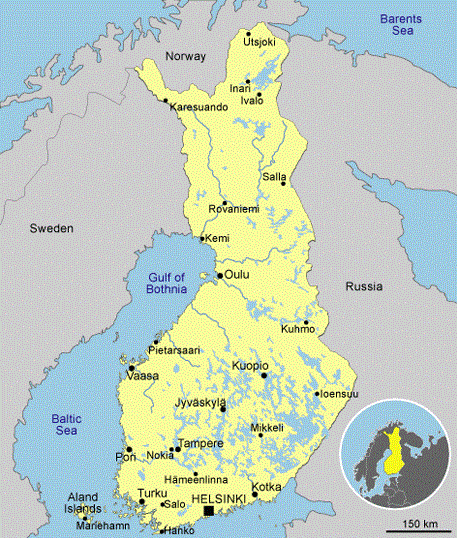 About Finland
Finland (Finnish: Suomi), officially the Republic of Finland, is a Nordic country situated in the Fennoscandian region of Northern Europe. It is bordered by Sweden to the west, Norway to the north and Russia to the east, while Estonia lies to the south across the eponymous Gulf of Finland.
An estimated 5.4 million people live in Finland, with the majority concentrated in its southern regions. In terms of area, it is the eighth largest country in Europe and the most sparsely populated country in the European Union. Politically, it is a parliamentary republic with a central government based in the capital of Helsinki, local governments in 336 municipalities and an autonomous region, the Åland Islands. About one million residents live in the Greater Helsinki area (consisting of Helsinki, Espoo, Kauniainen and Vantaa) and a third of the country's GDP is produced there. Other larger cities include Tampere, Turku, Oulu, Jyväskylä, Lahti and Kuopio.
From the 12th until the start of the 19th century, Finland was a part of Sweden. It then became an autonomous Grand Duchy within the Russian Empire until the Russian Revolution and Russia's withdrawal from World War I in 1917. This prompted the Finnish Declaration of Independence, which was followed by a civil war where the pro-Bolshevik "Reds" were defeated by the pro-conservative "Whites" with support from the German Empire. After a brief attempt to establish a monarchy in the country, Finland became the republic that it remains today.
Finland's experience of World War II involved three separate conflicts: the Winter War (1939–1940) and Continuation War (1941–1944) against the Soviet Union; and the Lapland War (1944–1945) against Nazi Germany. Following the end of the war, Finland joined the United Nations in 1955, the Organisation for Economic Co-operation and Development (OECD) in 1969, the European Union in 1995 and the eurozone at its inception in 1999. During this time, it built an extensive welfare state.
Finland was a relative latecomer to industrialisation, remaining a largely agrarian country until the 1950s. Thereafter, economic development was rapid, such that today, with a nominal per-capita income of over $49,000 (2011), Finland is one of the world's wealthiest nations.
Finland presents both eastern and western European attitudes to global politics and economics.[citation needed] According to some measures, it has the best educational system in Europe and has recently been ranked as one of the world's most peaceful and economically competitive countries. It has also been ranked as one of the world's countries with the highest quality of life.
Demographics of Finland
The population of Finland is currently about 5,400,000. Finland has an average population density of 16 inhabitants per square kilometre. This is the third-lowest population density of any European country, behind those of Norway and Iceland. Finland's population has always been concentrated in the southern parts of the country, a phenomenon that became even more pronounced during 20th-century urbanisation. The largest cities in Finland are those of the Greater Helsinki metropolitan area—Helsinki, Espoo and Vantaa. Other cities with population over 100.000 are Tampere, Turku, Oulu, Jyväskylä and Lahti.
The share of foreign citizens in Finland is 3.4%, among the lowest in the European Union. Most of them are from Russia, Estonia and Sweden. The children of foreigners are not automatically given Finnish citizenship. If they are born in Finland and cannot get citizenship of any other country, they become citizens.
Geography of Finland
Lying approximately between latitudes 60° and 70° N, and longitudes 20° and 32° E, Finland is one of the world's northernmost countries. Of world capitals, only Reykjavík lies more to the north than Helsinki. The distance from the southernmost—Hanko—to the northernmost point in the country—Nuorgam—is 1,160 kilometres (720 mi).
Finland is a country of thousands of lakes and islands—187,888 lakes (larger than 500 m2/0.12 acre) and 179,584 islands. Its largest lake, Saimaa, is the fourth largest in Europe. The area with most lakes is called Finnish Lakeland. The greatest number of islands are to be found in the southwest in the Turku archipelago. Further from the coast lies Ahvenanmaa or Åland (in Swedish) Islands.
Much of the geography of Finland is explained by the Ice Age. The glaciers were thicker and lasted longer in Fennoscandia compared to the rest of Europe. Their eroding effects have left the Finnish landscape mostly flat with few hills and fewer mountains. Its highest point, the Halti at 1,324 metres (4,344 ft), is found in the extreme north of Lapland at the border between Finland and Norway. The highest mountain whose peak is entirely in Finland is Ridnitsohkka at 1,316 m (4,318 ft), directly adjacent to Halti.
The retreating glaciers have left the land with morainic deposits in formations of eskers. These are ridges of stratified gravel and sand, running northwest to southeast, where the ancient edge of the glacier once lay. Among the biggest of these are the three Salpausselkä ridges that run across southern Finland.
The Whooper Swan, Finland's national bird.
Having been compressed under the enormous weight of the glaciers, terrain in Finland is rising due to the post-glacial rebound. The effect is strongest around the Gulf of Bothnia, where land steadily rises about 1 cm a year. As a result, the old sea bottom turns little by little into dry land: the surface area of the country is expanding by about 7 square kilometres (2.7 sq mi) annually. Relatively speaking, Finland is rising from the sea.
Forest covers 86% of the country's area, the largest forested area in Europe. The forest consists of pine, spruce, birch and other species. Finland is the largest producer of wood in Europe and among the largest in the world.
The landscape is covered mostly (75% of land area) by coniferous taiga forests and fens, with little arable land. The most common type of rock is granite. It is a ubiquitous part of the scenery, visible wherever there is no soil cover. Moraine or till is the most common type of soil, covered by a thin layer of humus of biological origin. Podzol profile development is seen in most forest soils except where drainage is poor. Gleysols and peat bogs occupy poorly drained areas.
Fauna of Finland
Phytogeographically, Finland is shared between the Arctic, central European and northern European provinces of the Circumboreal Region within the Boreal Kingdom. According to the WWF, the territory of Finland can be subdivided into three ecoregions: the Scandinavian and Russian taiga, Sarmatic mixed forests and Scandinavian Montane Birch forest and grasslands. Taiga covers most of Finland from northern regions of southern provinces to the north of Lapland. On the southwestern coast, south of the Helsinki–Rauma line, forests are characterized by mixed forests, that are more typical in the Baltic region. In the extreme north of Finland, near the tree line and Arctic Ocean, Montane Birch forests are common.
Similarly, Finland has a diverse and extensive range of fauna. There are at least sixty native mammalian species, 248 breeding bird species, over seventy fish species and eleven reptile and frog species present today, many migrating from neighboring countries thousands of years ago. Large and widely recognized wildlife mammals found in Finland are the brown bear (the national animal), gray wolf, wolverine and elk. Three of the more striking birds are the Whooper Swan, a large European swan and the national bird of Finland; the Capercaillie, a large, black-plumaged member of the grouse family; and the European Eagle-owl. The latter is considered an indicator of old-growth forest connectivity, and has been declining because of landscape fragmentation. The most common breeding birds are the Willow Warbler, Common Chaffinch and Redwing. Of some seventy species of freshwater fish, the northern pike, perch and others are plentiful. Atlantic salmon remains the favourite of fly rod enthusiasts.
The endangered Saimaa Ringed Seal, one of only three lake seal species in the world, exists only in the Saimaa lake system of southeastern Finland, down to only 300 seals today. It has become the emblem of the Finnish Association for Nature Conservation.
Climate of Finland
The main factor influencing Finland's climate is the country's geographical position between the 60th and 70th northern parallels in the Eurasian continent's coastal zone. In the Köppen climate classification, the whole of Finland lies in the boreal zone characterized by warm summers and freezing winters. Within the country, the temperateness varies considerably between the southern coastal regions and the extreme north, showing characteristics of both a maritime and a continental climate. Finland is near enough to the Atlantic Ocean to be continuously warmed by the Gulf Stream. The Gulf Stream combines with the moderating effects of the Baltic Sea and numerous inland lakes to explain the unusually warm climate compared to other regions that share the same latitude, such as Alaska, Siberia and southern Greenland.
Winters of southern Finland (when mean daily temperature remains below 0 °C/32 °F) are usually about 100 days long, and the snow typically covers the land from about late November to mid-April. Even in the most temperate regions of the south the harshest winter nights can see the temperatures fall to −30 °C (−22 °F). Climatic summers (when mean daily temperature remains above 10 °C/50 °F) in southern Finland last from about late May to mid-September, and in the inland the warmest days of July can reach 35 °C (95 °F). Although most of Finland lies on the taiga belt, the southernmost coastal regions are sometimes classified as hemiboreal.
In northern Finland, particularly in Lapland, the winters are long and cold, while the summers are relatively warm but short. The most severe winter days in Lapland can see the temperature fall down to −45 °C (−49 °F). The winter of the north lasts for about 200 days with permanent snow cover from about mid-October to early May. Summers in the north are quite short, only two to three months, but can still see maximum daily temperatures above 25 °C (77 °F) during heat waves. No part of Finland has Arctic tundra, but Alpine tundra can be found at the fells Lapland.
The Finnish climate is suitable for cereal farming only in the southernmost regions, while the northern regions are suitable for animal husbandry.
A quarter of Finland's territory lies within the Arctic Circle and the midnight sun can be experienced for more days the farther north one travels. At Finland's northernmost point, the sun does not set for 73 consecutive days during summer, and does not rise at all for 51 days during winter.
Languages of Finland
Finnish and Swedish are the official languages of Finland. Finnish predominates nationwide while Swedish is spoken in some coastal areas in the west and south and in the autonomous region of Åland. The Sami language is an official language in northern Lapland. Also Finnish Romani and Finnish Sign Language are recognized in the constitution. The Nordic languages and Karelian are also specially treated in some contexts.
The native language of 90% of the population is Finnish, which is part of the Finnic subgroup of the Uralic languages. The language is one of only four official EU languages not of Indo-European origin. Finnish is closely related to Karelian and Estonian and more remotely to the Sami languages and Hungarian.
Swedish is the native language of 5.4% of the population (Swedish-speaking Finns).
To the north, in Lapland, are the Sami people, numbering around 7,000 and recognized as an indigenous people. About a quarter of them speak a Sami language as their mother tongue. There are three Sami languages that are spoken in Finland: Northern Sami, Inari Sami and Skolt Sami. Finnish Romani is spoken by some 5,000–6,000 people, who usually also speak Finnish. The Finnish Sign Language is used as a first language by 4,000–5,000 people. Tatar language is spoken by a Finnish Tatar minority of about 800 people who moved to Finland mainly during the Russian rule from the 1870s until 1920s.
The right of minority groups (in particular Sami, Swedish-speaking Finns and Romani people) to cherish their culture and language is protected by the constitution.
Immigrant languages include Russian (1.1%), Estonian (0.6%), Somali, English and Arabic.
The best-known foreign languages are English (63%), German (18%), and French (3%). English is studied by most pupils as a compulsory subject from the third or fifth grade (at 9 or 11 years of age respectively) in the comprehensive school (in some schools other languages can be chosen instead). German, French and Russian can be studied as second foreign languages from the eighth grade (at 14 years of age; some schools may offer other options). A third foreign language may be studied in upper secondary school or university (at 16 years of age or over).
Norwegian and, to some extent, Danish are mutually intelligible with Swedish and are thus understood by a significant minority, although studied only a little in the schools.
Economy of Finland
Finland has a highly industrialized mixed economy with a per capita output equal to that of other European economies such as France, Germany, Belgium or the UK. The largest sector of the economy is services at 66%, followed by manufacturing and refining at 31%. Primary production is 2.9%. With respect to foreign trade, the key economic sector is manufacturing. The largest industries are electronics (22%), machinery, vehicles and other engineered metal products (21.1%), forest industry (13%) and chemicals (11%).
Finland has timber and several mineral and freshwater resources. Forestry, paper factories, and the agricultural sector (on which taxpayers spend around 3 billion euros annually) are politically sensitive to rural residents. The Greater Helsinki area generates around a third of GDP. In a 2004 OECD comparison, high-technology manufacturing in Finland ranked second largest after Ireland. Knowledge-intensive services have also ranked the smallest and slow-growth sectors – especially agriculture and low-technology manufacturing – second largest after Ireland. Overall short-term outlook was good and GDP growth has been above many EU peers.
Finland is highly integrated in the global economy, and international trade is a third of GDP. The European Union makes 60% of the total trade. The largest trade flows are with Germany, Russia, Sweden, United Kingdom, United States, Netherlands and China. Trade policy is managed by the European Union, where Finland has traditionally been among the free trade supporters, except for agriculture. Finland is the only Nordic country to have joined the Eurozone.
Finland's climate and soils make growing crops a particular challenge. The country lies between latitudes 60°N and 70°N, and has severe winters and relatively short growing seasons that are sometimes interrupted by frosts. However, because the Gulf Stream and the North Atlantic Drift Current moderate the climate, Finland contains half of the world's arable land north of 60° north latitude. Annual precipitation is usually sufficient, but it occurs almost exclusively during the winter months, making summer droughts a constant threat. In response to the climate, farmers have relied on quick-ripening and frost-resistant varieties of crops, and they have cultivated south-facing slopes as well as richer bottomlands to ensure production even in years with summer frosts. Most farmland had originally been either forest or swamp, and the soil had usually required treatment with lime and years of cultivation to neutralize excess acid and to develop fertility. Irrigation was generally not necessary, but drainage systems were often needed to remove excess water. Finland's agriculture was efficient and productive—at least when compared with farming in other European countries.
Forests play a key role in the country's economy, making it one of the world's leading wood producers and providing raw materials at competitive prices for the crucial wood-processing industries. As in agriculture, the government has long played a leading role in forestry, regulating tree cutting, sponsoring technical improvements, and establishing long-term plans to ensure that the country's forests continue to supply the wood-processing industries. To maintain the country's comparative advantage in forest products, Finnish authorities moved to raise lumber output toward the country's ecological limits. In 1984 the government published the Forest 2000 plan, drawn up by the Ministry of Agriculture and Forestry. The plan aimed at increasing forest harvests by about 3% per year, while conserving forestland for recreation and other uses.
Private sector employees amount to 1.8 million, out of which around a third with tertiary education. The average cost of a private sector employee per hour was 25.1 euros in 2004. As of 2008 average purchasing power-adjusted income levels are similar to those of Italy, Sweden, Germany and France. In 2006, 62% of the workforce worked for enterprises with less than 250 employees and they accounted for 49% of total business turnover and had the strongest rate of growth. The female employment rate is high. Gender segregation between male-dominated professions and female-dominated professions is higher than in the US. The proportion of part-time workers was one of the lowest in OECD in 1999.
The employment rate was 68% and the unemployment rate was 6.8% in early 2008. 18% of residents are outside the job market at the age of 50 and less than a third are working at the age of 61. Unfunded pensions and other promises such as health insurances are a dominant future liability, though Finland is much better prepared than countries such as France or Germany. Directly held public debt has been reduced to around 32% of GDP in 2007. In 2007, the average household savings rate was −3.8 and household debt 101% of annual disposable income, a typical level in Europe. Home ownership rate is 60%.
As of 2006, 2.4 million households reside in Finland. The average size is 2.1 persons; 40% of households consist of a single person, 32% two persons and 28% three or more persons. Residential buildings total 1.2 million and the average residential space is 38 m2 per person. The average residential property without land costs 1,187 euro per sq metre and residential land 8.6 euro per sq metre. 74% of households had a car. There are 2.5 million cars and 0.4 million other vehicles.
Around 92% have a mobile phone and 83.5% (2009) Internet connection at home. The average total household consumption was 20,000 euro, out of which housing consisted of about 5500 euro, transport about 3000 euro, food and beverages excluding alcoholic beverages at around 2500 euro, and recreation and culture at around 2000 euro. According to Invest in Finland, private consumption grew by 3% in 2006 and consumer trends included durables, high quality products, and spending on well-being.
Transport in Finland
The extensive road system is utilized by most internal cargo and passenger traffic. The annual road network expenditure of around 1 billion euro is paid with vehicle and fuel taxes which amount to around 1.5 billion euro and 1 billion euro.
The main international passenger gateway is Helsinki-Vantaa Airport with almost 15 million passengers in 2011. Oulu Airport is the second largest and around 25 airports have scheduled passenger services. The Helsinki-Vantaa based Finnair, Blue1 and Finncomm Airlines sell air services both domestically and internationally. Helsinki has an optimal location for great circle (i.e. the shortest and most efficient) routes between Western Europe and the Far East.
Despite low population density, the Government spends annually around 350 million euro in maintaining 5,865 kilometres (3,644 mi) of railway tracks. Rail transport is handled by state owned VR Group, which has 5% passenger market share (out of which 80% are urban trips in Greater Helsinki) and 25% cargo market share. Since 12 December 2010, Karelian Trains, a joint venture between Russian Railways and VR (Finnish Railways), has been running Alstom Pendolino operated high-speed services between Saint Petersburg's Finlyandsky and Helsinki's Central railway stations. These services are branded as "Allegro" trains. Journey from Helsinki to Saint Petersburg takes only three and a half hours.
The majority of international cargo utilizes ports. Port logistics prices are low. Vuosaari Harbour in Helsinki is the largest container port after completion in 2008 and others include Kotka, Hamina, Hanko, Pori, Rauma, and Oulu. There is passenger traffic from Helsinki and Turku, which have ferry connections to Tallinn, Mariehamn and Stockholm. The Helsinki–Tallinn route, one of the busiest passenger sea routes in the world, has also been served by a helicopter line.
Entry requirements (by Wikitravel)
Finland is a member of the Schengen Agreement.
There are no border controls between countries that have signed and implemented the treaty – the European Union (except Bulgaria, Cyprus, Ireland, Romania and the United Kingdom), Iceland, Liechtenstein, Norway and Switzerland. Likewise, a visa granted for any Schengen member is valid in all other countries that have signed and implemented the treaty. But be careful: not all EU members have signed the Schengen treaty, and not all Schengen members are part of the European Union. This means that there may be spot customs check but no immigration checks (travelling within Schengen but to/from a non-EU country) or you may have to clear immigration but not customs (travelling within the EU but to/from a non-Schengen country).
Airports in Europe are thus divided into "Schengen" and "non-Schengen" sections, which effectively act like "domestic" and "international" sections elsewhere. If you are flying from outside Europe into one Schengen country and continuing to another, you will clear Immigration, but not Customs, at the first country and then continue to your destination where your baggage will have customs checks but there will be no further immigration controls. Travel between a Schengen member and a non-Schengen country will result in the normal border checks. Note that regardless of whether you are travelling within the Schengen area or not, many airlines will still insist on seeing your ID card or passport.
Nationals of EU and EFTA (Iceland, Liechtenstein, Norway, Switzerland) countries only need a valid national identity card or passport for entry – in no case will they need a visa for a stay of any length.
Nationals of non-EU/EFTA countries will generally need a passport for entry to a Schengen country and most will need a visa.
Only the nationals of the following non-EU/EFTA countries do not need a visa for entry into the Schengen Area: Albania*, Andorra, Antigua and Barbuda, Argentina, Australia, Bahamas, Barbados, Bosnia and Herzegovina*, Brazil, Brunei, Canada, Chile, Costa Rica, Croatia, El Salvador, Guatemala, Honduras, Israel, Japan, Macedonia*, Malaysia, Mauritius, Mexico, Monaco, Montenegro*, New Zealand, Nicaragua, Panama, Paraguay, Saint Kitts and Nevis, San Marino, Serbia*/**, Seychelles, Singapore, South Korea, Taiwan*** (Republic of China), United States, Uruguay, Vatican City, Venezuela, additionally persons holding British National (Overseas), Hong Kong SAR or Macau SAR passports.
These non-EU/EFTA visa-free visitors may not stay more than 90 days in a 180 day period in the Schengen Area as a whole and, in general, may not work during their stay (although some Schengen countries do allow certain nationalities to work – see below). The counter begins once you enter any country in the Schengen Area and is not reset by leaving a specific Schengen country for another Schengen country, or vice-versa. However, New Zealand citizens may be able to stay for more than 90 days if they only visit particular Schengen countries – see for the New Zealand Government's explanation.
If you are a non-EU/EFTA national (even if you are visa-exempt, unless you are Andorran, Monégasque or San Marinese), make sure that your passport is stamped both when you enter and leave the Schengen Area. Without an entry stamp, you may be treated as an overstayer when you try to leave the Schengen Area; without an exit stamp, you may be denied entry the next time you seek to enter the Schengen Area as you may be deemed to have overstayed on your previous visit. If you cannot obtain a passport stamp, make sure that you retain documents such as boarding passes, transport tickets and ATM slips which may help to convince border inspection staff that you have stayed in the Schengen Area legally.
Note that
– while British subjects with the right of abode in the United Kingdom and British Overseas Territories citizens connected to Gibraltar are considered "United Kingdom nationals for European Union purposes" and therefore eligible for unlimited access to the Schengen Area,
– British Overseas Territories citizens without the right of abode in the United Kingdom and British subjects without the right of abode in the United Kingdom as well as British Overseas citizens and British protected persons in general do require visas.
However, all British Overseas Territories citizens except those solely connected to the Cyprus Sovereign Base Areas are eligible for British citizenship and thereafter unlimited access to the Schengen Area.
Further note that
(*) nationals of Albania, Bosnia and Herzegovina, Macedonia, Montenegro and Serbia need a biometric passport to enjoy visa-free travel,
(**) Serbian nationals with passports issued by the Serbian Coordination Directorate (residents of Kosovo with Serbian passports) do need a visa and
(***) Taiwan nationals need their ID number to be stipulated in their passport to enjoy visa-free travel.
Education in Finland
Most pre-tertiary education is arranged at municipal level. Even though many or most schools were started as private schools, today only around 3% students are enrolled in private schools (mostly Helsinki-based schools such as SYK), many times less than in Sweden and most other developed countries. Pre-school education is rare compared to other EU countries and formal education is usually started at the age of 7. Primary school takes normally six years and lower secondary school three years. Most schools are managed by municipal officials.
The flexible curriculum is set by the Ministry of Education and the Education Board. Education is compulsory between the ages of 7 and 16. After lower secondary school, graduates may either enter the workforce directly, or apply to trade schools or gymnasiums (upper secondary schools). Trade schools prepare for professions. Academically oriented gymnasiums have higher entrance requirements and specifically prepare for Abitur and tertiary education. Graduation from either formally qualifies for tertiary education.
In tertiary education, two mostly separate and non-interoperating sectors are found: the profession-oriented polytechnics and the research-oriented universities. Education is free and living expenses are to a large extent financed by the government through student benefits. There are 20 universities and 30 polytechnics in the country. Helsinki University is ranked 75th in the Top University Ranking of 2010. The World Economic Forum ranks Finland's tertiary education #1 in the world. Around 33% of residents have a tertiary degree, similar to Nordics and more than in most other OECD countries except Canada (44%), United States (38%) and Japan (37%). The proportion of foreign students is 3% of all tertiary enrolments, one of the lowest in OECD, while in advanced programs it is 7.3%, still below OECD average 16.5%.
More than 30% of tertiary graduates are in science-related fields. Forest improvement, materials research, environmental sciences, neural networks, low-temperature physics, brain research, biotechnology, genetic technology and communications showcase fields of study where Finnish researchers have had a significant impact.
Finland had a long tradition of adult education, and by the 1980s nearly one million Finns were receiving some kind of instruction each year. Forty percent of them did so for professional reasons. Adult education appeared in a number of forms, such as secondary evening schools, civic and workers' institutes, study centres, vocational course centres, and folk high schools. Study centres allowed groups to follow study plans of their own making, with educational and financial assistance provided by the state. Folk high schools are a distinctly Nordic institution. Originating in Denmark in the nineteenth century, folk high schools became common throughout the region. Adults of all ages could stay at them for several weeks and take courses in subjects that ranged from handicrafts to economics.
Finland is highly productive in scientific research. In 2005, Finland had the fourth most scientific publications per capita of the OECD countries. In 2007, 1,801 patents were filed in Finland.
List of Universities in Finland
Media and communications in Finland
Today, there are around 200 newspapers, 320 popular magazines, 2,100 professional magazines, 67 commercial radio stations, three digital radio channels and one nationwide and five national public service radio channels.
Each year, around 12,000 book titles are published and 12 million records are sold.
Sanoma publishes the newspaper Helsingin Sanomat (its circulation of 412,000 making it the largest), the tabloid Ilta-Sanomat, the commerce-oriented Taloussanomat and the television channel Nelonen. The other major publisher Alma Media publishes over thirty magazines, including the newspaper Aamulehti, tabloid Iltalehti and commerce-oriented Kauppalehti. One of the biggest entertainment website is Ohmygossip (In English, Estonian, Swedish, Norwegian).
YLE, Finland's public broadcasting station, operates five television channels and thirteen radio channels in both national languages. YLE is funded through a mandatory television license and fees for private broadcasters. All TV channels are broadcast digitally, both terrestrially and on cable. The commercial television channel MTV3 and commercial radio channel Radio Nova are owned by Nordic Broadcasting (Bonnier and Proventus Industrier).
Around 79% of the population use the Internet. Finland had around 1.52 million broadband Internet connections by the end of June 2007 or around 287 per 1,000 inhabitants. All Finnish schools and public libraries have Internet connections and computers and most residents have a mobile phone. Value-added services are rare. In October 2009, Finland's Ministry of Transport and Communications committed to ensuring that every person in Finland would be able to access the Internet at a minimum speed of one megabit-per-second beginning July 2010.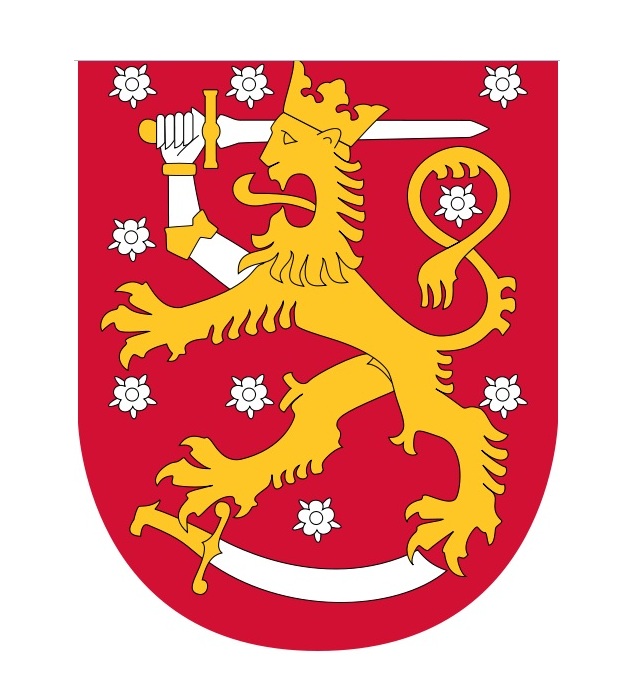 Copyright © NordenBladet
Advertisement: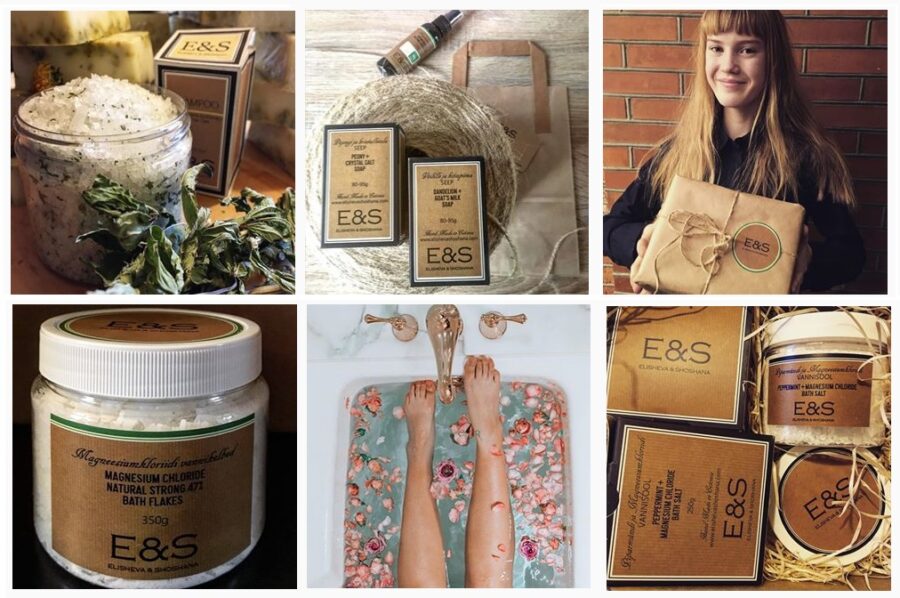 High quality & nature friendly luxury cosmetics from Scandinavia - ElishevaShoshana.com