Head of State: His Majesty King Harald V of Norway
Area: 385 199 km²
Population (2011): 4 953 000
Population per km² land area: 12,8
Capital city: Oslo
Language: Norwegian (Bokmål and Nynorsk) (In some districts, Sámi is also an official language)
State Church: Church of Norway (Evangelical Lutheran)
Currency: Norwegian kroner (NOK) 1 krone = 100 øre
Constitution Day: 17 May
Average life expectancy: female: 83 years, male: 78 years
Electricity: 230V/50Hz (European plug)
Calling Code: +47
Internet TLD: .no
Time Zone: UTC +1 (CET)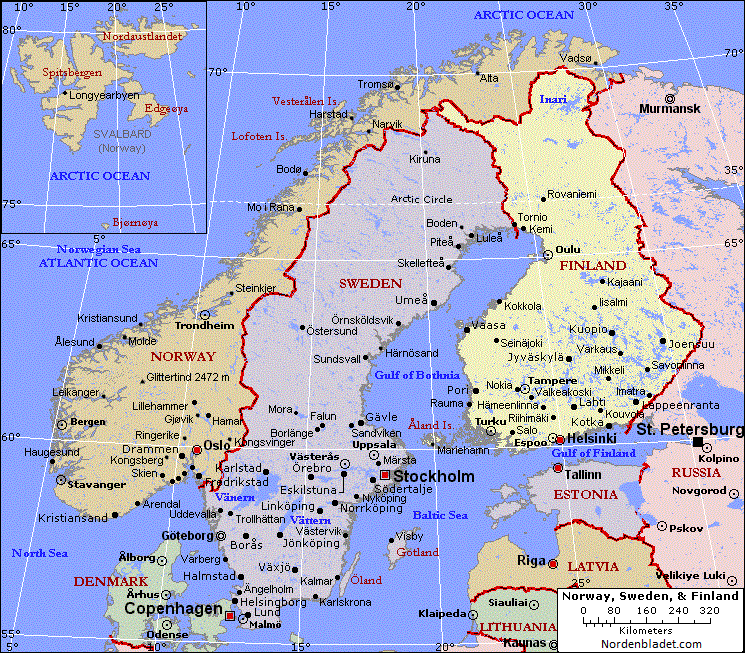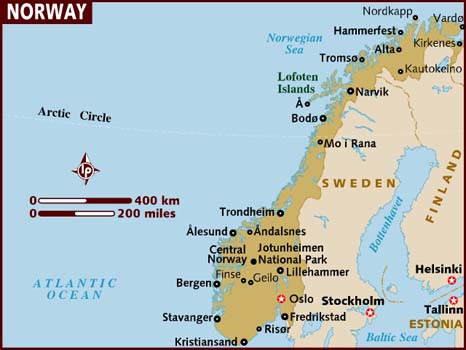 About Norway
Norway (Norwegian: Norge (Bokmål) or Noreg (Nynorsk)), officially the Kingdom of Norway, is a Scandinavian unitary constitutional monarchy whose territory comprises the western portion of the Scandinavian Peninsula, Jan Mayen, the Arctic archipelago of Svalbard and the subantarctic Bouvet Island. Norway has a total area of 385,252 square kilometres (148,747 sq mi) and a population of about 5 million. It is the second least densely populated country in Europe. The majority of the country shares a border to the east with Sweden; its northernmost region is bordered by Finland to the south and Russia to the east; in its south Norway borders the Skagerrak Strait across from Denmark. The capital city of Norway is Oslo. Norway's extensive coastline, facing the North Atlantic Ocean and the Barents Sea, is home to its famous fjords.
Two centuries of Viking raids tapered off following the adoption of Christianity by King Olav Tryggvason in 994. A period of civil war ended in the 13th century when Norway expanded its control overseas to parts of Britain, Ireland, Iceland, and Greenland. Norwegian territorial power peaked in 1265, but competition from the Hanseatic League and the spread of the Black Death weakened the country. In 1380, Norway was absorbed into a union with Denmark that lasted more than four centuries. In 1814, Norwegians resisted the cession of their country to Sweden and adopted a new constitution. Sweden then invaded Norway but agreed to let Norway keep its constitution in return for accepting the union under a Swedish king. Rising nationalism throughout the 19th century led to a 1905 referendum granting Norway independence. Although Norway remained neutral in World War I, it suffered heavy losses to its shipping. Norway proclaimed its neutrality at the outset of World War II, but was nonetheless occupied for five years by the Third Reich. In 1949, neutrality was abandoned and Norway became a founding member of NATO. Discovery of oil and gas in adjacent waters in the late 1960s boosted Norway's economic fortunes. In referenda held in 1972 and 1994, Norway rejected joining the European Union. Key domestic issues include immigration and integration of ethnic minorities, maintaining the country's extensive social safety net with an aging population, and preserving economic competitiveness.
Norway is a unitary parliamentary democracy and constitutional monarchy, with King Harald V as its head of state and Jens Stoltenberg as its prime minister. It is a unitary state with administrative subdivisions on two levels known as counties (fylke) and municipalities (kommuner). The Sámi people have a certain amount of self-determination and influence over traditional territories through the Sámi Parliament and the Finnmark Act. Although having rejected European Union membership in two referenda, Norway maintains close ties with the union and its member countries, as well as with the United States. Norway remains one of the biggest financial contributors to the United Nations, and participates with UN forces in international missions, notably in Afghanistan, Kosovo, Sudan and Libya. Norway is a founding member of the United Nations, NATO, the Council of Europe, and the Nordic Council; a member of the European Economic Area, the WTO, and the OECD; and is also a part of Schengen Area.
Norway has extensive reserves of petroleum, natural gas, minerals, lumber, seafood, fresh water, and hydropower. The country has the fourth-highest per capita income in the world. On a per-capita basis, it is the world's largest producer of oil and natural gas outside the Middle East, and the petroleum industry accounts for around a quarter of the country's gross domestic product. The country maintains a Nordic welfare model with universal health care, subsidized higher education, and a comprehensive social security system. From 2001 to 2006, and then again from 2009 through 2011, Norway has had the highest human development index ranking in the world. In 2011, Norway also ranked the highest on the Democracy Index.
Demographics of Norway
Norway's population was 5 017 518 people on 1 July 2012. Norwegians are North Germanic people.
As of 1 January 2012, of a population of 4 985 870, 86.9% of the population was either born in Norway, or the child of at least one parent born in Norway. The remaining 13.1% (655 170 people) is composed of 10.9% (546 732 people), who are immigrants, and 2.2% (108 438 people), who are their children. 62.2% of them (407 262 people) are Norwegian citizens. Of those with an immigrant background, 323 284 have background from Europe, 220 328 from Asia, 79 714 from Africa, 20 261 from South or Central America, 9 679 from North America, and 1 904 from Oceania.
Immigrants are represented in all Norwegian municipalities. The five municipalities with the highest proportion of immigrants were Oslo (23%), Drammen (18%), Båtsfjord (17%), Hemsedal (16%), and Stavanger (16%). Rindal and Beiarn had the lowest proportion with under two per cent. According to Reuters, Oslo is the "fastest growing city in Europe because of increased immigration". In recent years, immigration has accounted for most of Norway's population growth. In 2010, the immigrant community grew by 57 000, which accounted for 90% of Norway's population growth; some 27% of newborn children were of immigrant background.
The Sami people traditionally inhabit central and northern parts of Norway and Sweden, as well as in northern Finland and in Russia on the Kola Peninsula. Another national minority are the Kven people who are the descendants of Finnish speaking people that moved to northern Norway in the 18th up to the 20th century. Both the Sami and the Kven were subjected to a strong assimilation policy by the Norwegian government from the 19th century up to the 1970s. Because of this "Norwegianization process", many families of Sami or Kven ancestry now self-identify as ethnic Norwegian.
Other groups recognized as national minorities of Norway are Jews, Forest Finns, and Norwegian Romani Travellers (a branch of the Romani people, not to be confused with non-recognized Indigenous Norwegian Travellers).
Geography of Norway
Norway comprises the western part of Scandinavia in Northern Europe. The rugged coastline, broken by huge fjords and thousands of islands, stretches 25,000 kilometres (16,000 mi) and 83,000 kilometres (52,000 mi) including fjords and islands. Norway shares a 1,619-kilometre (1,006 mi) land border with Sweden, 727 kilometres (452 mi) with Finland and 196 kilometres (122 mi) with Russia at the east. To the north, west and south, Norway is bordered by the Barents Sea, the Norwegian Sea, the North Sea and Skagerrak.
At 385,252 square kilometres (148,747 sq mi) (including Svalbard and Jan Mayen), (and 323,802 square kilometres (125,021 sq mi) without) much of the country is dominated by mountainous or high terrain, with a great variety of natural features caused by prehistoric glaciers and varied topography. The most noticeable of these are the fjords: deep grooves cut into the land flooded by the sea following the end of the Ice Age. The longest is Sognefjorden at 204 kilometres (127 mi). Sognefjorden is the world's second deepest fjord, and the world's longest. Hornindalsvatnet is the deepest lake in all Europe. Frozen ground all year can be found in the higher mountain areas and in the interior of Finnmark county. Numerous glaciers are found in Norway.
Norway lies between latitudes 57° and 81° N, and longitudes 4° and 32° E.
The land is mostly made of hard granite and gneiss rock, but slate, sandstone and limestone are also common, and the lowest elevations contain marine deposits. Because of the Gulf Stream and prevailing westerlies, Norway experiences higher temperatures and more precipitation than expected at such northern latitudes, especially along the coast. The mainland experiences four distinct seasons, with colder winters and less precipitation inland. The northernmost part has a mostly maritime Subarctic climate, while Svalbard has an Arctic tundra climate.
Because of the large latitudinal range of the country and the varied topography and climate, Norway has a larger number of different habitats than almost any other European country. There are approximately 60,000 species in Norway and adjacent waters (excluding bacteria and virus). The Norwegian Shelf large marine ecosystem is considered highly productive.
Climate
The southern and western parts of Norway experience more precipitation and have milder winters than the southeastern part. The lowlands around Oslo have the warmest and sunniest summers but also cold weather and snow in wintertime (especially inland).
Because of Norway's high latitude, there are large seasonal variations in daylight. From late May to late July, the sun never completely descends beneath the horizon in areas north of the Arctic Circle (hence Norway's description as the "Land of the Midnight Sun"), and the rest of the country experiences up to 20 hours of daylight per day. Conversely, from late November to late January, the sun never rises above the horizon in the north, and daylight hours are very short in the rest of the country.
Languages of Norway
Distribution of Norwegian dialect groups: North Norwegian (yellow), Trøndelag Norwegian (navy blue), West Norwegian (orange) and East Norwegian (pale blue).
The North Germanic Norwegian language has two official written forms, Bokmål and Nynorsk. Both of them are recognized as official languages, in that they are both used in public administration, in schools, churches, and media, and Bokmål is the written language used by the vast majority of about 80–85%. Around 95% of the population speak Norwegian as their native language, although many speak dialects that may differ significantly from the written language. All Norwegian dialects are inter-intelligible, although listeners with very limited exposure to dialects other than their own may struggle to understand certain phrases and pronunciations in some other dialects. Several Uralic Sami languages are spoken and written throughout the country, especially in the north, by some members of the Sami people (estimates suggest about one third of Norwegian Sami speak a Sami language). Speakers have a right to get education in Sami language no matter where they are living and to receive communication from the government in various Sami languages. The Kven minority historically spoke the Uralic Kven language (considered a separate language in Norway, but generally perceived as a Finnish dialect in Finland), but the majority of Kvens today have little or no knowledge of the language. According to the Kainun institutti "The typical modern Kven is a Norwegian-speaking Norwegian who knows his genealogy". There is advocacy for making Norwegian Sign Language an official Norwegian language.
In the 19th and 20th century, Norwegian language was subject to strong political and cultural controversy, which led to the creation of Nynorsk in the 19th century and to the formation of alternative spelling standards in the 20th century, notably the Riksmål standard, which is more conservative (that is, more similar to Danish) than Bokmål.
Norwegian is similar to the other languages in Scandinavia, Swedish and Danish. All three languages are mutually intelligible and can be, and commonly are, employed in communication between inhabitants of the Scandinavian countries. As a result of the cooperation within the Nordic Council, inhabitants of all Nordic countries, including Iceland and Finland, have the right to communicate with the Norwegian authorities in their own language.
Any Norwegian student who is a child of immigrant parents is encouraged to learn the Norwegian language. The Norwegian government offers language instructional courses for immigrants wishing to obtain Norwegian citizenship. From 1 September 2008, an applicant for Norwegian citizenship must also give evidence of proficiency in either the Norwegian or Sami language or give proof of having attended classes in Norwegian for 300 hours, or meet the language requirements for university studies in Norway (which is met by being proficient in one of the Scandinavian languages).
The main foreign language taught in Norwegian elementary school is English. The majority of the population are fluent in English, especially those born after World War II. German, French and Spanish are also commonly taught as a second or, more often, third language. Russian, Japanese, Italian, Latin and rarely Chinese (Mandarin) are available in some schools, mostly in the cities. Traditionally, English, German and French were considered the main foreign languages in Norway. These languages, for instance, had been used on Norwegian passports until the 1990s, and university students have a general right to use these languages when submitting their theses.
Economy of Norway
Norwegians enjoy the second highest GDP per-capita (after Luxembourg) and fourth highest GDP (PPP) per-capita in the world. Today, Norway ranks as the second wealthiest country in the world in monetary value, with the largest capital reserve per capita of any nation. According to the CIA World Factbook, Norway is a net external creditor of debt. Norway maintained first place in the world in the UNDP Human Development Index (HDI) for six consecutive years (2001–2006), and then reclaimed this position in 2009 and 2010. The standard of living in Norway is among the highest in the world. Foreign Policy Magazine ranks Norway last in its Failed States Index for 2009, judging Norway to be the world's most well-functioning and stable country. Continued oil and gas exports coupled with a healthy economy and substantial accumulated wealth lead to a conclusion that Norway will remain among the richest countries in the world in the foreseeable future.
The Norwegian economy is an example of a mixed economy, a prosperous capitalist welfare state featuring a combination of free market activity and large state ownership in certain key sectors. The Norwegian welfare state makes public health care free (above a certain level), and parents have 46 weeks paid parental leave. The income that the state receives from natural resources includes a significant contribution from petroleum production and the substantial and carefully managed income related to this sector. Norway has a very low unemployment rate, currently 2.6%. 30% of the labour force are employed by the government, the highest in the OECD. The hourly productivity levels, as well as average hourly wages in Norway are among the highest in the world. The egalitarian values of the Norwegian society ensure that the wage difference between the lowest paid worker and the CEO of most companies is much smaller than in comparable western economies. This is also evident in Norway's low Gini coefficient. The state has large ownership positions in key industrial sectors, such as the strategic petroleum sector (Statoil and Aker Solutions), hydroelectric energy production (Statkraft), aluminium production (Norsk Hydro), the largest Norwegian bank (DnB NOR), and telecommunication provider (Telenor). Through these big companies, the government controls approximately 30% of the stock values at the Oslo Stock Exchange. When non-listed companies are included, the state has even higher share in ownership (mainly from direct oil license ownership). Norway is a major shipping nation and has the world's 6th largest merchant fleet, with 1,412 Norwegian-owned merchant vessels.
Referendums in 1972 and 1994 indicated that the Norwegian people wished to remain outside the European Union (EU). However, Norway, together with Iceland and Liechtenstein, participates in the European Union's single market via the European Economic Area (EEA) agreement. The EEA Treaty between the European Union countries and the EFTA countries– transposed into Norwegian law via "EØS-loven"– describes the procedures for implementing European Union rules in Norway and the other EFTA countries. This makes Norway a highly integrated member of most sectors of the EU internal market. However, some sectors, such as agriculture, oil and fish, are not wholly covered by the EEA Treaty. Norway has also acceded to the Schengen Agreement and several other intergovernmental agreements between the EU member states.
The country is richly endowed with natural resources including petroleum, hydropower, fish, forests, and minerals. Large reserves of petroleum and natural gas were discovered in the 1960s, which led to a boom in the economy. Norway has obtained one of the highest standards of living in the world in part by having a large amount of natural resources compared to the size of the population. In 2011, 28% of state revenues were generated from the petroleum industry.
Foreign relations of Norway
Norway maintains embassies in 86 countries. 60 countries maintain an embassy in Norway, all of them in the capital, Oslo.
Norway is a founding member of the United Nations (UN), the North Atlantic Treaty Organization (NATO), the Council of Europe and the European Free Trade Association (EFTA). Scandinavia has traditionally been considered more reluctant in relation to the process of European integration than other European countries. Norway did however follow suit when neighbouring Nordic countries issued applications for accession to the European Union (EU) in 1962, 1967 and 1992, respectively. While Denmark, Sweden and Finland obtained membership, the treaties of accession which had been negotiated were rejected by the Norwegian electorate in 1972 and 1994. After the failed 1994 referendum, Norway maintained its membership in the European Economic Area (EEA), an arrangement which had been seen as a prerequisite for countries about to accede to the EU in 1995. This continues to grant the country access to the internal market of the Union, on the condition that Norway implements those of the Union's pieces of legislation which are deemed relevant to the internal market (counting approximately seven thousand as of 2010) Successive Norwegian governments have, since 1994, requested Norway's participation in parts of the EU's cooperation which go beyond the provisions of the EEA agreement. Non-voting participation by Norway has been granted in for instance the Union's Common Security and Defence Policy, the Schengen Agreement, the European Defence Agency as well as 19 separate programmes.
Transport in Norway
Due to the low population density, narrow shape and long coastlines, public transport in Norway is less developed than in many European countries, especially outside the cities. As such, Norway has old water transport traditions, but the Norwegian Ministry of Transport and Communications has in recent years implemented rail, road and air transport through numerous subsidiaries in order to develop the country's infrastructure. Most recently there has been discussion of the possibility of creating a new high-speed rail system between the nation's largest cities.
Norway's main railway network consists of 4,114 kilometres (2,556 mi) of standard gauge lines, of which 242 kilometres (150 mi) is double track and 64 kilometres (40 mi) high-speed rail (210 km/h) while 62% is electrified at 15 kV 16⅔ Hz AC. The railways transported 56,827,000 passengers 2,956 million passenger kilometres and 24,783,000 tonnes of cargo 3,414 million tonne kilometres. The entire network is owned by the Norwegian National Rail Administration, while all domestic passenger trains except the Airport Express Train are operated by Norges Statsbaner (NSB). Several companies operate freight trains.
Investment in new infrastructure and maintenance is financed through the state budget, and subsidies are provided for passenger train operations. NSB operates long-haul trains, including night trains, regional services and four commuter train systems, around Oslo, Trondheim, Bergen and Stavanger.
There are approximately 92,946 kilometres (57,754 mi) of road network in Norway, of which 72,033 kilometres (44,759 mi) are paved and 664 kilometres (413 mi) are motorway. There are four tiers of road routes; national, county, municipal and private, with only the national roads numbered en route. The most important national routes are part of the European route scheme, and the two most prominent are the E6 going north-south through the entire country, while E39 follows the West Coast. National and county roads are managed by the Norwegian Public Roads Administration.
Of the 97 airports in Norway, 52 are public, and 46 are operated by the state-owned Avinor. Seven airports have more than one million passengers annually. 41,089,675 passengers passed through Norwegian airports in 2007, of which 13,397,458 were international.
The central gateway by air to Norway is Oslo Airport, Gardermoen, located about 50 kilometres (31 mi) north of Oslo with departures to most European countries and some intercontinental destinations. It is hub for the two major Norwegian airlines Scandinavian Airlines System and Norwegian Air Shuttle, and for regional aircraft from Western Norway.
Oslo Airport (Oslo lufthavn), Gardermoen (IATA: OSL)
Sandefjord Airport (Sandefjord lufthavn), Torp (IATA: TRF)
Moss Airport (Moss lufthavn), Rygge (IATA: RYG)
Stavanger Airport (Stavanger lufthavn), Sola
Bergen Airport (Bergen lufthavn), Flesland (IATA: BGO)
Trondheim Airport (Trondheim lufthavn), Værnes (IATA: TRD)
Tromsø Airport (Tromsø lufthavn) (IATA: TOS)
Entry requirements
Norway is a member of the Schengen Agreement.
There are no border controls between countries that have signed and implemented the treaty – the European Union (except Bulgaria, Cyprus, Ireland, Romania and the United Kingdom), Iceland, Liechtenstein, Norway and Switzerland. Likewise, a visa granted for any Schengen member is valid in all other countries that have signed and implemented the treaty. But be careful: not all EU members have signed the Schengen treaty, and not all Schengen members are part of the European Union. This means that there may be spot customs check but no immigration checks (travelling within Schengen but to/from a non-EU country) or you may have to clear immigration but not customs (travelling within the EU but to/from a non-Schengen country).
Airports in Europe are thus divided into "Schengen" and "non-Schengen" sections, which effectively act like "domestic" and "international" sections elsewhere. If you are flying from outside Europe into one Schengen country and continuing to another, you will clear Immigration, but not Customs, at the first country and then continue to your destination where your baggage will have customs checks but there will be no further immigration controls. Travel between a Schengen member and a non-Schengen country will result in the normal border checks. Note that regardless of whether you are travelling within the Schengen area or not, many airlines will still insist on seeing your ID card or passport.
Nationals of EU and EFTA (Iceland, Liechtenstein, Norway, Switzerland) countries only need a valid national identity card or passport for entry – in no case will they need a visa for a stay of any length.
Nationals of non-EU/EFTA countries will generally need a passport for entry to a Schengen country and most will need a visa.
Only the nationals of the following non-EU/EFTA countries do not need a visa for entry into the Schengen Area: Albania*, Andorra, Antigua and Barbuda, Argentina, Australia, Bahamas, Barbados, Bosnia and Herzegovina*, Brazil, Brunei, Canada, Chile, Costa Rica, Croatia, El Salvador, Guatemala, Honduras, Israel, Japan, Macedonia*, Malaysia, Mauritius, Mexico, Monaco, Montenegro*, New Zealand, Nicaragua, Panama, Paraguay, Saint Kitts and Nevis, San Marino, Serbia*/**, Seychelles, Singapore, South Korea, Taiwan*** (Republic of China), United States, Uruguay, Vatican City, Venezuela, additionally persons holding British National (Overseas), Hong Kong SAR or Macau SAR passports.
These non-EU/EFTA visa-free visitors may not stay more than 90 days in a 180 day period in the Schengen Area as a whole and, in general, may not work during their stay (although some Schengen countries do allow certain nationalities to work – see below). The counter begins once you enter any country in the Schengen Area and is not reset by leaving a specific Schengen country for another Schengen country, or vice-versa. However, New Zealand citizens may be able to stay for more than 90 days if they only visit particular Schengen countries – see for the New Zealand Government's explanation.
If you are a non-EU/EFTA national (even if you are visa-exempt, unless you are Andorran, Monégasque or San Marinese), make sure that your passport is stamped both when you enter and leave the Schengen Area. Without an entry stamp, you may be treated as an overstayer when you try to leave the Schengen Area; without an exit stamp, you may be denied entry the next time you seek to enter the Schengen Area as you may be deemed to have overstayed on your previous visit. If you cannot obtain a passport stamp, make sure that you retain documents such as boarding passes, transport tickets and ATM slips which may help to convince border inspection staff that you have stayed in the Schengen Area legally.
Note that
– while British subjects with the right of abode in the United Kingdom and British Overseas Territories citizens connected to Gibraltar are considered "United Kingdom nationals for European Union purposes" and therefore eligible for unlimited access to the Schengen Area,
– British Overseas Territories citizens without the right of abode in the United Kingdom and British subjects without the right of abode in the United Kingdom as well as British Overseas citizens and British protected persons in general do require visas.
However, all British Overseas Territories citizens except those solely connected to the Cyprus Sovereign Base Areas are eligible for British citizenship and thereafter unlimited access to the Schengen Area.
Further note that
(*) nationals of Albania, Bosnia and Herzegovina, Macedonia, Montenegro and Serbia need a biometric passport to enjoy visa-free travel,
(**) Serbian nationals with passports issued by the Serbian Coordination Directorate (residents of Kosovo with Serbian passports) do need a visa and
(***) Taiwan nationals need their ID number to be stipulated in their passport to enjoy visa-free travel.
Citizens of Andorra, Argentina, Australia, Brazil, Brunei, Canada, Chile, Costa Rica, Croatia, El Salvador, Guatemala, Honduras, Israel, Japan, Macedonia*, Malaysia, Mexico, Monaco, Montenegro*, New Zealand, Nicaragua, Panama, Paraguay, San Marino, Singapore, South Korea, United States, Uruguay, Vatican City, Venezuela, as well as holders of Hong Kong SAR or Macau SAR passports are permitted to work in Norway without the need to obtain a visa or any further authorisation for the period of their 90 day visa-free stay. However, this ability to work visa-free does not necessarily extend to other Schengen countries.
Be keenly aware that Norway is not a member of the European Union. This means, especially if arriving by plane, that all persons entering Norway, regardless of point of origin, may be subject to customs controls at the port of entry. Information on duty-free allowances and regulations can be found on the Norwegian Customs Website.
Education in Norway
Higher education in Norway is offered by a range of seven universities, five specialized colleges, 25 university colleges as well as a range of private colleges. Education follows the Bologna Process involving Bachelor (3 years), Master (2 years) and PhD (3 years) degrees. Acceptance is offered after finishing upper secondary school with general study competence.
Public education is virtually free, regardless of nationality, with an academic year with two semesters, from August to December and from January to June. The ultimate responsibility for the education lies with the Norwegian Ministry of Education and Research.
List of universities in Norway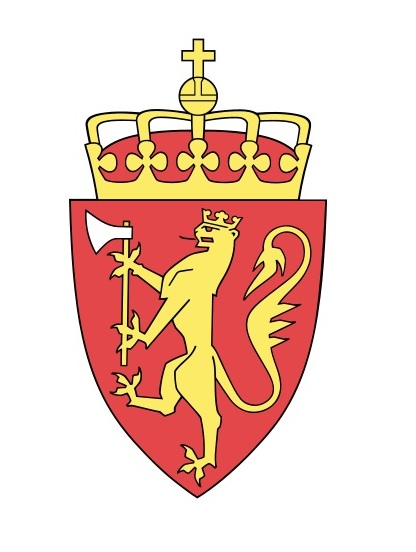 Copyright © NordenBladet
Advertisement: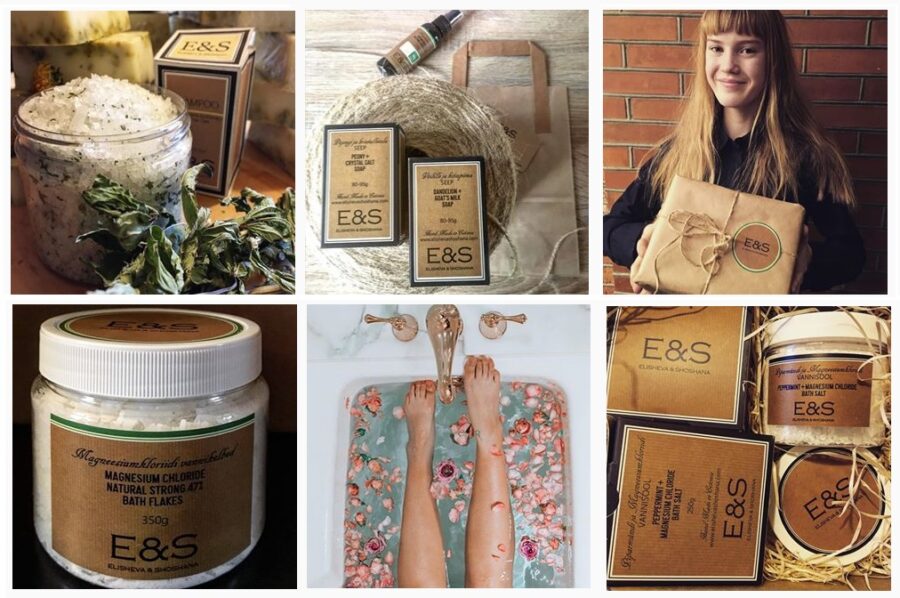 High quality & nature friendly luxury cosmetics from Scandinavia - ElishevaShoshana.com