The Swedish Institute (Swedish: Svenska Institutet, SI) is a Government agency in Sweden with the responsibility to spread information about Sweden outside the country. It exists to promote Swedish interests, and to organise exchanges with other countries in different areas of public life, in particular in the spheres of culture, education, and research.
The main office of the Swedish Institute is located in Gamla stan in central Stockholm. There is also a branch abroad; the Swedish Cultural Centre in Paris (French: Centre Culturel Suédois). The agency has approximately 90 members of staff and its board is appointed by the Government of Sweden.
In early 2007 the Swedish Institute stated it was planning to set up an "embassy", the "House of Sweden", in Second Life, an Internet-based virtual world. This virtual office is not intended to provide passports or visas, but serve as a point of information about Sweden.
Other Swedish embassies in foreign countries are under the direct authority and control of the Swedish Ministry of Foreign Affairs.
Svenska Institutet official website: http://www.si.se
Organisation
The Swedish Institute is a public agency with a staff of approximately 140 employees with offices in Stockholm and Paris. SI is headed by a director-general, who oversees four departments, each with special competences for different areas of operation.
Mission
The Swedish Institute is a public agency that encourages interest and confidence in Sweden around the world. We operate in the fields of culture, education, science and business in seeking to strengthen ties and promote development.
We build up lasting relations between Sweden and other countries with a view to enhancing Sweden's attractiveness.
To this end, we disseminate information, develop skills, promote cultural exchange and cooperation, and provide funding and grants.
We collaborate and enter into partnerships with businesses, universities, cultural institutions and embassies.
Partnerships and meetings
We bring to life the narrative about contemporary Sweden – the society that has produced numerous Swedish successes in the fields of innovation, sustainability and creativity.
We act in dialogue with the opinion-formers, decision-makers and talents of today and tomorrow, both at home and abroad.
Meetings and discussions also take place in our digital channels, at Swedish embassies around the world and at the SI's Swedish Cultural Centre in Paris.
Another area of work involves developing cooperation around the Baltic Sea and Eastern Europe. Robust, long-term partnerships improve the chances of achieving sustainable development.
Skills development
We also engage in extensive cooperation with developing countries. The focus is on enhancing the skills of individuals who have the potential to contribute to the development of democracy and rights. By linking them up with Swedish actors in the field, we establish relationships that are of mutual benefit.
We present Sweden as a good country to live in, in order to attract students, researchers and talents.
We operate worldwide
The Swedish Institute's core activities involve: Analysing how foreign target groups perceive Sweden, and how this affects opportunities for Swedish actors abroad.Providing expert support to both private and public actors wishing to communicate the image of Sweden and Swedish skills.
– Spreading information about Swedish values and experience in the fields of innovation, sustainability, culture and creativity.
– Increasing cooperation in the Baltic Sea region, which is a prerequisite for long-term development in Sweden and the region itself.
– Supporting projects that encourage democratic development in our partner countries.
– Establishing relations between Swedish partners and the decision-makers of tomorrow around the world.
– Actively promoting mobility for students, researchers and skilled labour to and from Sweden.
– Providing funding and other support for Swedish language tuition and knowledge-enhancement programmes focusing on Sweden abroad.
– Running Sweden's only cultural centre abroad, the Swedish Institute in Paris.
Financing
SI's operations are financed mainly through appropriations directly through the state budget. SI has approximately 470 million Swedish government funds in four areas: international cooperation, international assistance, education and university research and business.
Of SI's total funding, approximately SEK 294 million are grants and scholarships, and approximately two thirds of this amount is financed by the Swedish aid budget. SI's various sub-assignments are closely linked to each other. Strong confidence in Sweden and Swedish partners is important for Swedish development cooperation, for Sweden's contribution to development in the Baltic Sea Region and for increased internationalization of Swedish higher education and Swedish business.
The importance of establishing confidence in Sweden and Swedish competencies goes as a guiding principle through all SI's activities.
Please feel free to contact us at si@si.se.
Visiting address:
Swedish Institute
Slottsbacken 10
111 30 Stockholm
Billing address:
Svenska institutet
FE5
838 73 FRÖSÖN
Postal address:
Svenska institutet
Box 7434
103 91 Stockholm
Advertisement: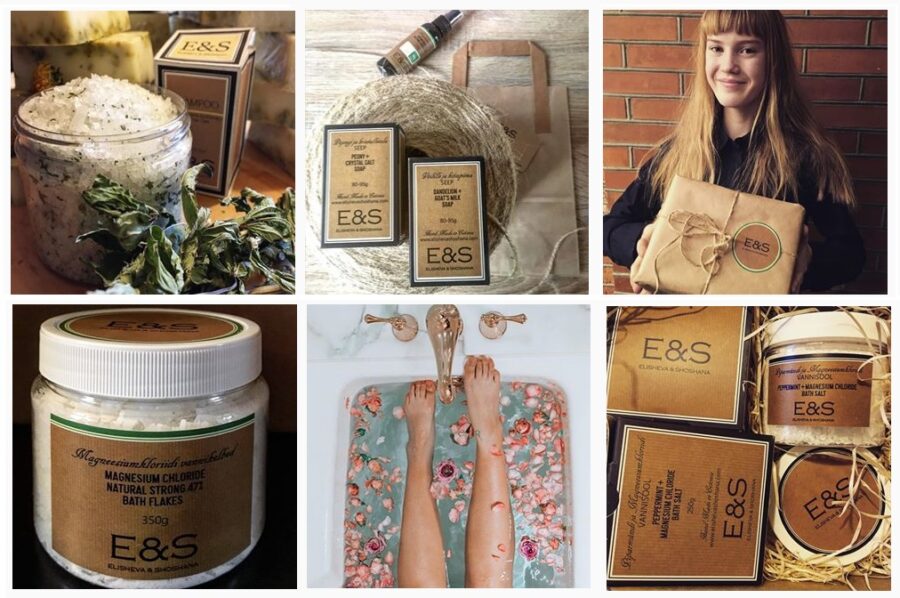 High quality & nature friendly luxury cosmetics from Scandinavia - ElishevaShoshana.com