Helena-Reet: by those METHODS I have gained over 5 MILLION followers and more than 350,000 readers per day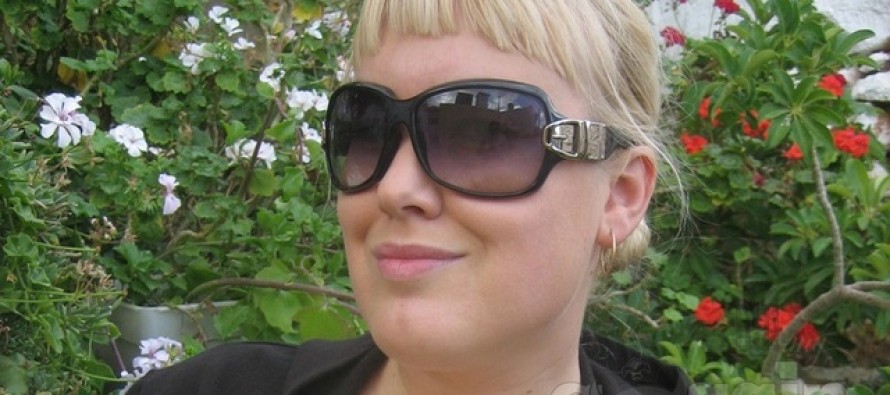 NordenBladet – When speaking about webpages, the first question that pops into people's mind is "How many unique readers do you have?". Me and my Estonian, Scandinavian, American and Brazilian webpages are no exception to this rule. I answer almost weekly to questions how many readers do we have on OHMYGOSSIP and NordenBladet pages, how many followers do we have on social media, how many articles do we publish per day, how big is our team and mainly – which tricks have I used to get that many readers and followers.
As I do NordenBladet and OHMYGOSSIP as a hobby – meaning I mostly even pay rather than drown in money gained by advertisement, I don't see a reason why I should hide from you my tips how have I gained readers and how do I keep them on my page. Is it one way or another, I don't see why people could not share good ideas. Always the one who gives, receives – I have doubted that saying a lot but now I am sure – help others and you will be helped. Care and people will care about you.
PASSION AND PERSISTENCE – these are the first tricks and probably the ones which affect the readers the most. Our articles are not full of sponsored posts, the webpage is not flooded by irritating and out of context advertisements and our articles are honest – so honest that sometimes I even regret if there was a need to be that straightforward. So I do what I love and I love my job a lot! I have been communicating with my readers so much that both me and them have a certain kind of addiction. Okay, this is all blablabla. You came to read this article for certain tips. I will continue with the next one in the importance ranking.
INVESTMENT TO THE FUTURE – now comes a very controversial idea to what I said before that "I rather do it as a hobby and pay for my site". On one hand me, like every other person, I spend certain amounts on my hobbies but on the other hand I invest to the future. As I have the opportunity to live thanks to another income, then the potential income of the web is planned for the future – luckily in one case or another I will not be a loser as I am doing what I love. Only a few can afford to do that, this is a huge privilege. I use all the income from the advertisements to invest again to the company. I haven't paid a salary to myself since starting the company. What I get through advertisements, collaborations and different deals, I invest immediately to the expansion. Moreover, I invest a lot of my own money to the page, not to even mention my energy and time.
But more precisely:
TWITTER – the same channel that brought victory to the president of the United States Donald Trump – as a major part of people "live" for the social media. It would be silly to underestimate it. Like for any business, timing is the key – I was active on Twitter in 2009, when most of the people in Estonia used Orkut and did not even know about the existence of Facebook. At that time there were less users on Twitter and those who were became automatically your friends. It was easy to find new "friends". Twitter has a rule that you can add maximum 1000 people per day which I use as firstly, those people will look "who is it who added me" and secondly, 20-40% of them will start following you. As I have webpages in many different countries and in different languages, then obviously I have different accounts for each of them. Thus, I start following different people depending on the account and get different followers. What the pages have in common is the goal – who will come to one page will end up to the next ones. So the pages support each other.
FACEBOOK – For a long time I used the paid "boost" option on Facebook which worked very successfully. I paid for the appearance of my articles on the feed (max 150 euros per month) – I chose the location and timing where I wanted them to be seen and voila—the readers came but currently the service is rather painful for the wallet and moreover, useless. Sometimes out of an old habit I "boost" things but the result is generally very bad. For instance I boost for one euro and I'll get 500 views and 1 click per article which is ridiculous considering that before the Facebook boost brought thousands of clicks just for one euro. Facebook's time is about to be over, that's for sure. I am over 6 years in different South American social networks which still remain unknown in Europe and Scandinavia.
INTERVIEWS – The world has millions of websites and smaller or bigger media channels. I have always thought that a good one will be found without advertisement, so besides Facebook Boost I have spent money on advertisement only on few occasions (which haven't been very useful). I have mostly through Twitter searched for collaboration partners and channels where to advertise OHMYGOSSIP, NordenBladet and Ohmygossip Couture. I have offered many interviews and different means of collaboration. I have received thousands of rejections and even more ignoring but I have also received positive answers and collaboration possibilities. It is important not to be afraid, not to take it personally and keep pushing forward. There will be always those who don't answer, who are not interested and also those who are very interested. It's just important to figure out the ones interested! Numerous foreign websites, newspapers, magazines, bloggers and social media channels have wanted to take our relationship a step forward after our first collaboration as they understood collaboration is the key. Every collaboration is always beneficial! I never "leave behind the door" collaboration partners who are even 90% or more smaller and "weaker" than me. Why? Firstly, there is always something to learn from everyone as everyone has something that you don't and you never know when a tiny company will become something huge. People are often pessimists but those who are over it can confirm that helping others and collaborating has brought them only pleasure. There is no need to be afraid that the other one will be "bigger, richer, better" but that together we will be even better, richer, happier. Shared happiness is always the biggest!
PRODUCTS – at some point your page will become your brand – the name becomes so known that it will be noticed by different companies in different sectors. For instance, OHMYGOSSIP name has released various products from teas to scarves and bags. I'm not speaking about what Ohmygossip Couture produces but what kind of collaboration other companies have wished for to get an exclusive OHMYGOSSIP product. How to reach the point that companies want to produce products under your brand's name? I have used two ways – I have written in my blog about my wishes, ideas and dreams and secondly, I have tweeted in Twitter where I have clearly expressed my wishes. It is easier to find contact with people when you show your thoughts, express your dreams as most people are not fortune tellers. Don't be afraid to show your dreams and wishes!
DIFFERENT MARKETS – Definitely one of my strengths has been the fact that I work in different languages. I have done different pages and social media accounts for different countries. My brands' news are published in 5-8 languages depending on the content which is already a base for a large readership. The most red but the most difficult market is in English, it's very "all over the place" and it's hard to choose whether it's meant for England, America or just to an English speaking reader. Multilingualism gives you a heads up in different areas and situations – almost every partner is interested when he hears that his news can be published in numerous other languages and countries. Businessmen think big! And a journalist must think even bigger!
PERSONAL CONTACT – This is the most time-consuming and the most difficult one. You need to keep regular contact with people which takes time. This is something to take into account – nothing comes without hard work. Each project needs time, investment and YOU NEED TO SHARE LOVE as if you want to gain something without giving anything back – your plan is not sustainable. You can gain in short-term but in the long-term perspective you'll be the loser. Do this to others what you want to be done to you!
---