Helena-Reet: Sometimes I play with the idea of buying a manor house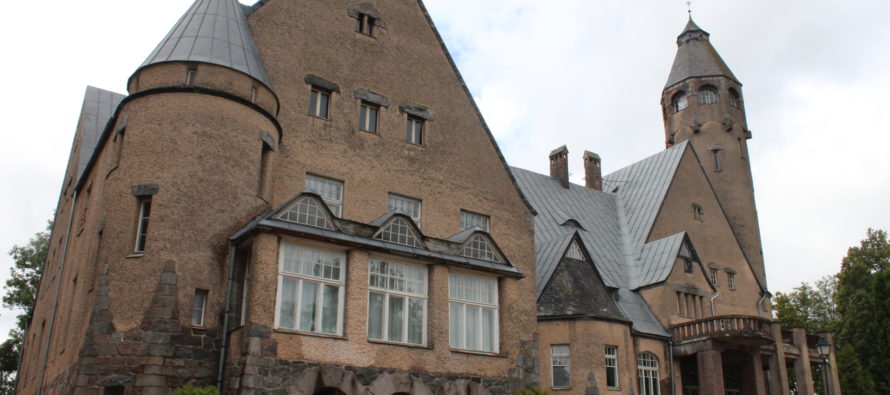 NordenBladet – I have this odd connection with manor houses, a strange mixed feeling of affection and awe. It pleases me when history is remembered and appreciated and historical monuments are restored, yet I do not like that many of today's manors are rather enterprises than residential dwellings. Similarly, it is a pity to see that directly next to these beautiful manor houses, additional monstrous constructions have carelessly and cheaply been erected for purposes of greed and extra money, where under the name of a manor still some more tourists are being attracted to stay overnight. And also it is a pity that the manor houses that are for sale today have ever less and less hectars of land around them.
However, the previously mentioned situation is relatively understandable. Estonia is a small country and you cannot find here too many people that are simultaneously wealthy and fond of the rural life, willing to reside far away from the city centre, in a palace with 20+ or 30+ living rooms, intensely heating the dwelling for most of the year, taking good care of the land tenure, away from the civilization, and perhaps quarreling with the ancient manor spirits (not to mention the millions of euros that it takes to restore a manor to its normal condition). Besides, it definitely raises the question – who is about to live in these premises? Nowadays it is an achievement to give birth to a single child in the rush of life. This kind of a palace expects 10+ children! Would you be crouching there in the corner alone late at night, wondering what is happening in the other 29 rooms?
And despite this, people are buying manors in large quantities, since the selling prices seem reasonable and manor owner's thoughts are easy to entertain. Nevertheless, when it comes to me, I am not that optimistic with these issues. It will not make you more noble once you have purchased for half a million or a even million euros a manor that is actually in ruins. In fact, you can buy one even for less – I have seen advertisements where manors are for sale for as little as a few hundred thousands. Of course, these places are mostly a complete mess. Many of the happy buyers will be fooled, they will have to face the heritage protection and they will have to use trickery to make it seem as though something is still being restored after all, while in reality it is usually limited to repairing a small bit of the roof during ten years time or setting up the very promising construction scaffolding. I have, though, been thinking of buying – let the manor then stand there so I can wait and see and deliberate. Then again this feels like deception. Deceit towards myself as well as towards the place.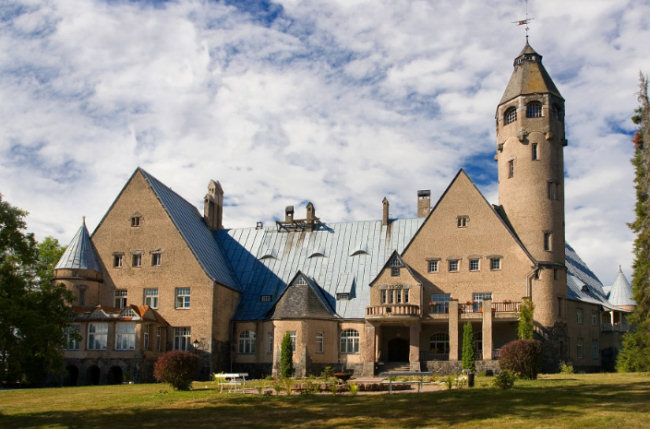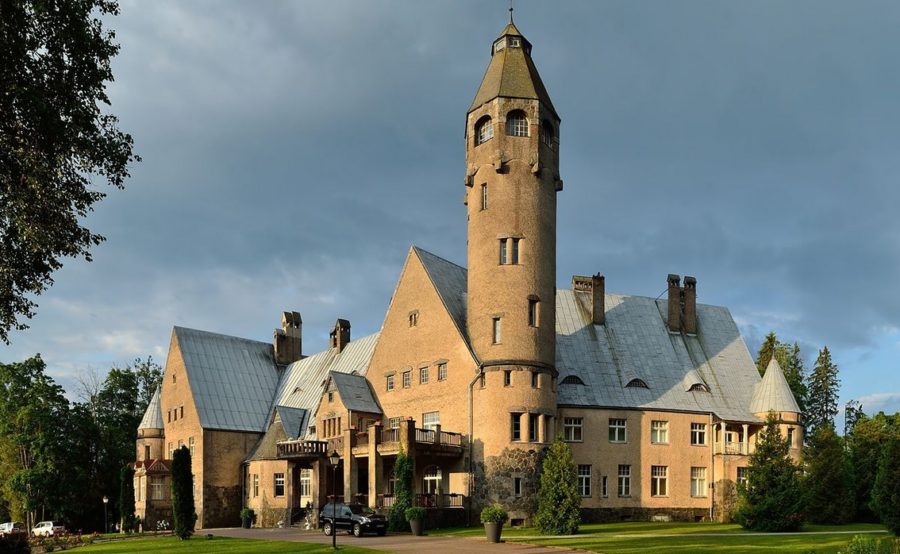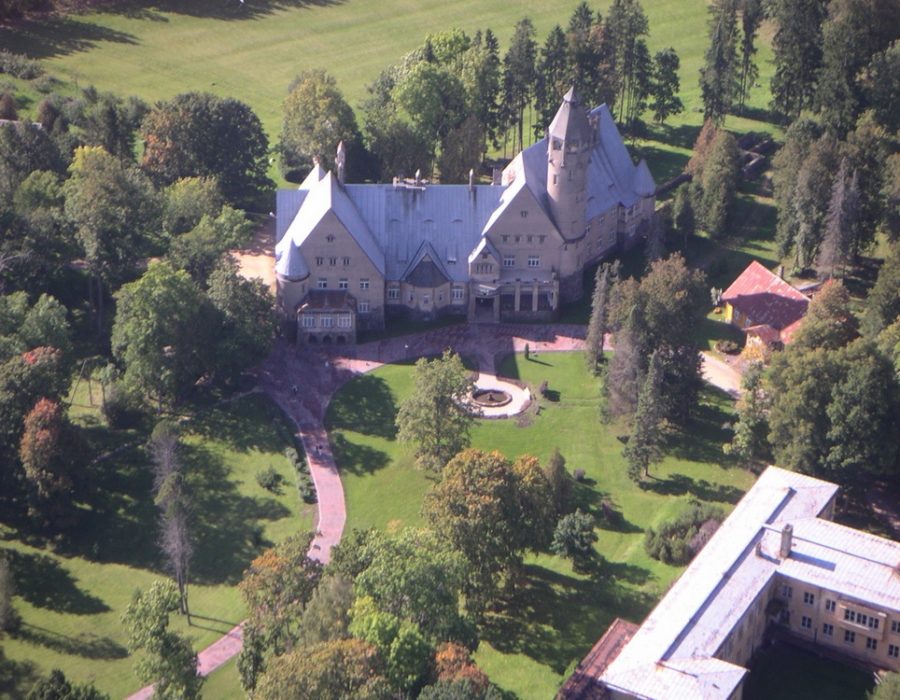 Photos: 3x Taagepera manor (ATTENTION! The images have been found and downloaded over the internet. I have not been able to identify the author for reference. Should the author recognize their photos and wish to have their name added here, or perhaps have the photos deleted from this blog, then please contact us and we immediately act upon this wish.)
I have been thinking that, yes… manors do attract me in a way, on the one hand I cannot stand old stuff that is falling apart, grandiosity (a malady that often strikes me), places that may be haunted, excessive expenditures, excessive obligations… yet on the other hand it comprises a challenge… and challenges are something that I like. Although my financial position wouldn't allow me to become a manor owner today, I still sometimes play with the idea – I calculate, I design and plan in my mind. Sometimes I have thought that it would be cool to buy a manor house, where a few couple hundred years ago the ancestors had had a hard time serving the manor owner… and in this way to bend history towards a more positive direction. The thing is – this so to say revenge motive is the most pointless and destructive of all. In life everything ought to be channelled through the energy of love, through healthy and constructive energy, not done out of greed, revenge and plain demonstration for the sake of others. Imagine you were the most important, wealthiest and best loved person in the world – how would you behave? What decisions would you make? How would you act if there were no need to prove anything to anybody, how would you live?
To my mind the first and most important thing about buying a manor (of course besides the financial strength appropriate for the transaction) is the feeling of love and recognition – if this is lacking, do not continue the business. To be genuinely happy, live so that each step in your life is accompanied by love! Though I like many manor houses, there hasn't been this "click" about any of them yet. I have not quite so systematically visited manor houses and seen the manors, but I guess that the right things come to you one fine day and let you know that they are there. An almost complete picture for me opened with seeing the Art Nouveau style Taagepera manor which I rather randomly stumbled upon, yet when I saw the adjoining construction nearby, the emotions cooled. Of course, the construction could be pulled down etc… but to live in a 32-room palace somewhere in Valga county, you need not simply be a millionaire, you need to be financially secure inside out.
Since I have not seen the place nor the surroundings with my own eye, I won't pause on this any longer for now – yet I have to admit that interest, anxiety and curiosity speak in me. There certainly is something… what exactly this is, I do not know yet.
Plainly accomplishing the purchase is the easiest part. Even if there is no real estate for sale today, there will nevertheless be a bargain after agreeing upon suitable price in relevant negotiations. However, besides feeling love I also am scared of manors. I got the feeling that should the deal be settled for a purpose other than that (with the wish to start a business or open a hotel there), this would spoil the old cultural object's natural climate and disturb the peace of the beings that inhabit the place or the mythical creatures that have established themselves over time. I would be the least surprised if it turned out the old manor house is inhabited by elves, a tree spirit (the common ash spirit), treasure lifters, shapeshifters, ghosts, etc. Hardly anybody wishes that their dear purchase/investment takes a violent turn against them or even worse, drives them outright insane and directly to the madhouse.
Many years ago it was a common thing to bury the manor owners on the same territory and that would mean that those failing to let go of their precious earthly property still keep guard over the manor. As a rule, the manor owners were rich folks as compared to other people of their times, they were people with obsessions, people pushing their opinion forward – which would make their souls quite the same – greedy, controlling, dominating. Carrying out careless rearrangements in the manor will make them direct their anger at those who do that.
Besides, a bitter and mistreated peasant might have remained there to haunt after death. Well, now I am already leading this tale to be very mystical, yet I think that one must not ovelook these points upon acquiring such an old object. You need not be too scared, since it is possible to purify the energy with love and caring and bring peace with prayers wherever peace is needed.
---