GALLERY! A workshop with Tel Aviv chef Yuval Ben-Neriah on Israeli dishes, organized by the Embassy of Israel in Tallinn Private School of Service (TETkool)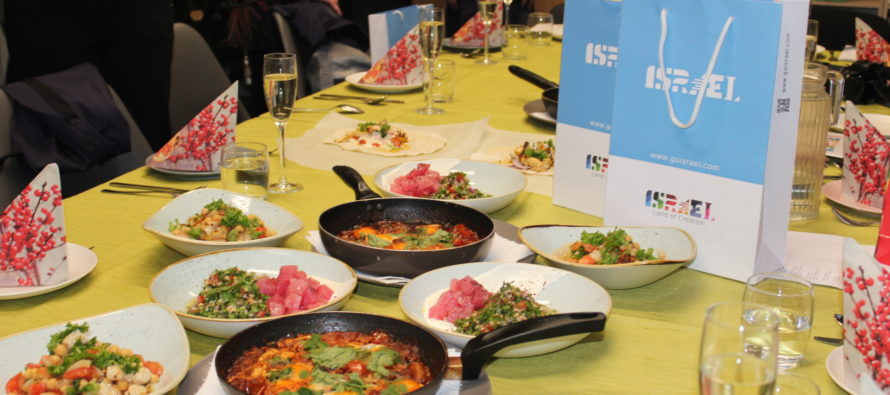 NordenBladet – Today, on 8th December, Israeli Ambassador in Finland and Estonia, Mr. Dov Segev-Steinberg, and Information Officer of the Embassy of Israel, Mrs. Elina Mielityinen arranged a workshop in Tallinn Private School of Service (TETkool) for Estonian and Finnish foodbloggers as well as journalists, during which the Israeli kitchen was introduced and 5 delicious Israeli dishes were prepared.
The training session was directed by Yuval Ben-Neriah, the Chef of an Israeli grand restaurant "Taizu", from Tel Aviv. The hostess in TETkool (Sõle str 3, Tallinn) was Olga Teterez.
From Estonia the participants attending the workshop were Helena-Reet Ennet (NordenBladet and OHMYGOSSIP- sites representative); Estella Elisheva (NordenBladet and OHMYGOSSIPteen representative); Mari-Liis Ilover (from the blog mariliisilover.com); Pille Petersoo (Nami-Nami representative); Dagris Punder (from the blog n2ljarotid.blogspot.com.ee) and Kristian Neemela (from the blog kristiankokkab.blogspot.com.ee).
From Findland the delegation of participants including Sanna Autio (S-ryhmä representative); Minna Rautio-Pakaste (from the blog haarukkavatkain.com); Heli-Hannele Pehkonen (from the blog beachhousekitchen.fi); Marja Samuli (Aller Media representative); Galith Nadbornik (from the blog hungryinhelsinki.com) and Ofer Amir (photographer) had arrived.
The recipes (Pita bread; Shakshuka Merguez; Tabouleh Salad & Tuna Tartar; Calamari & Black eggplant cream and Soft Chicken Shawarma) will be published within a week online in NordenBladet.com environment!
See the gallery from the event!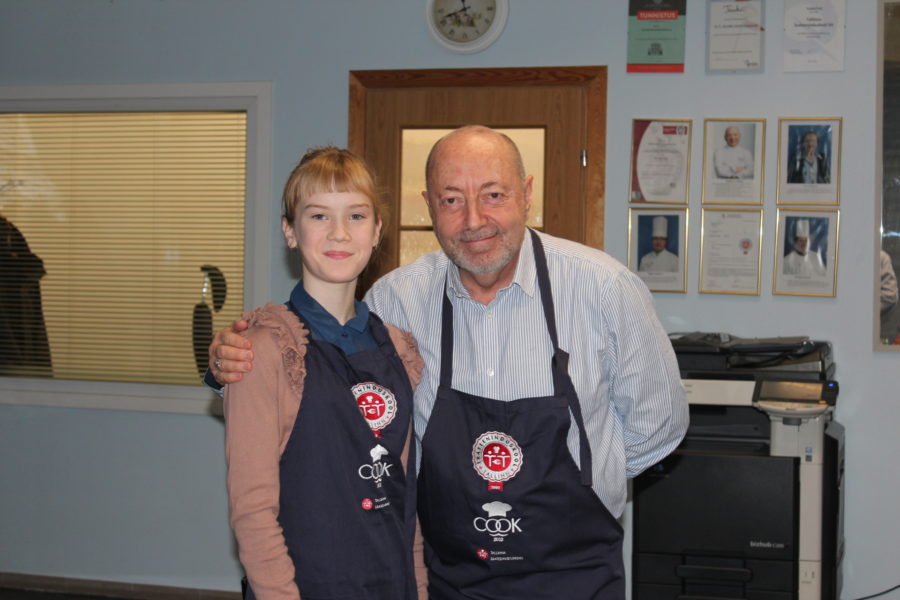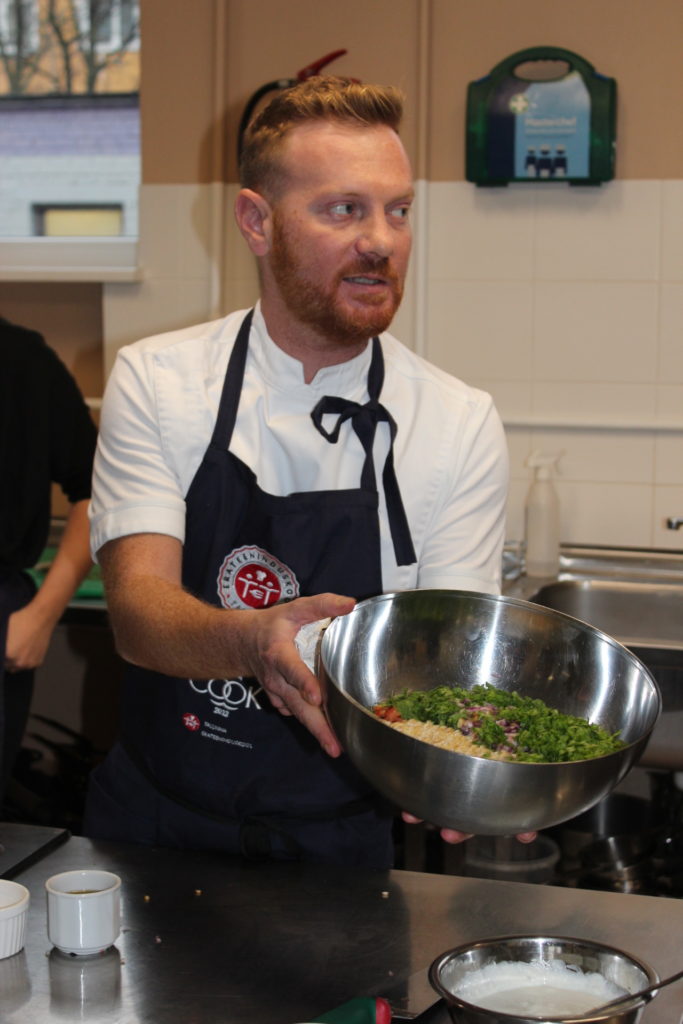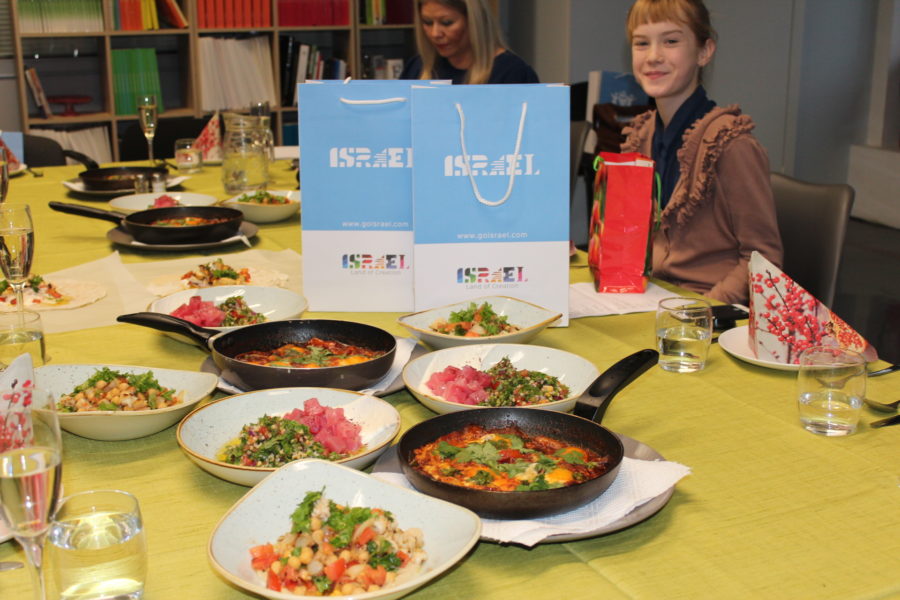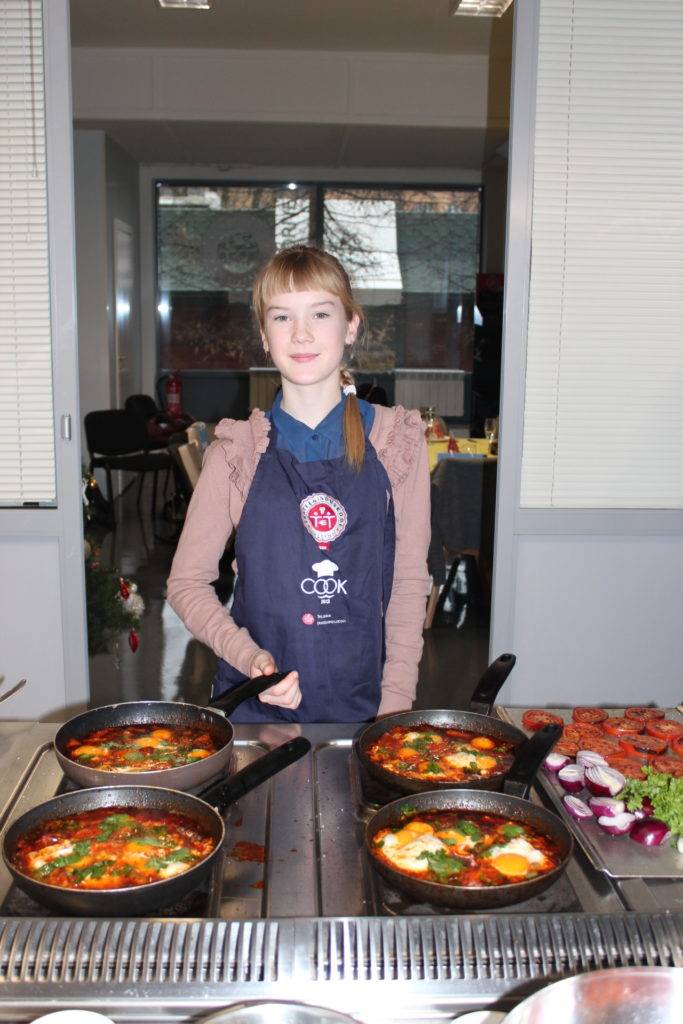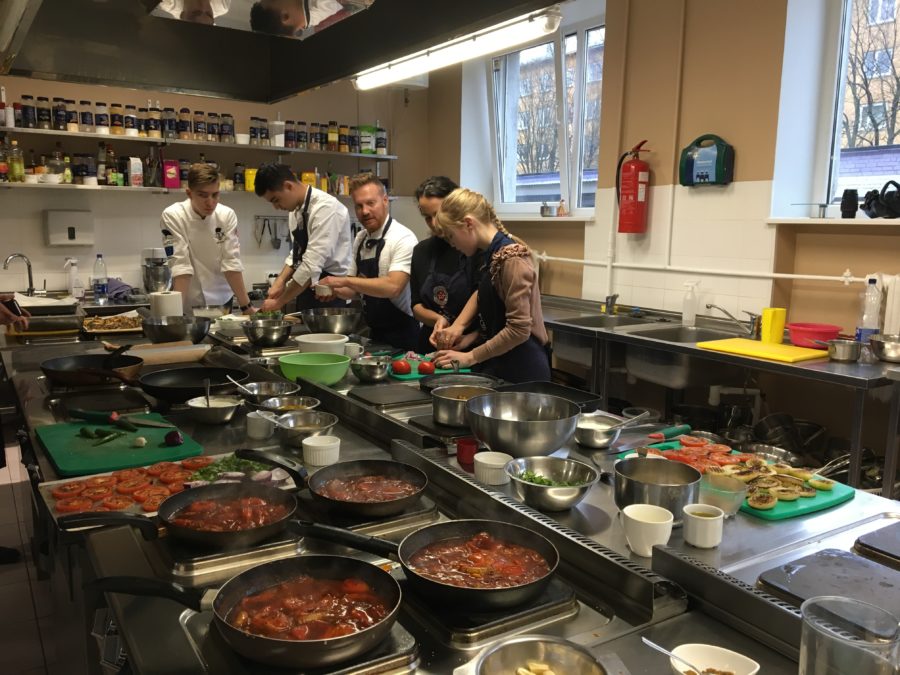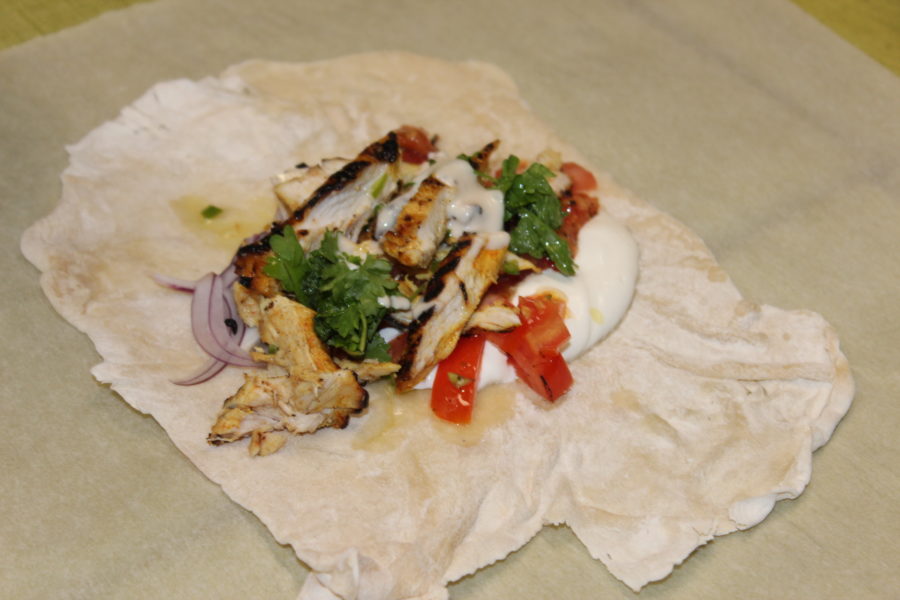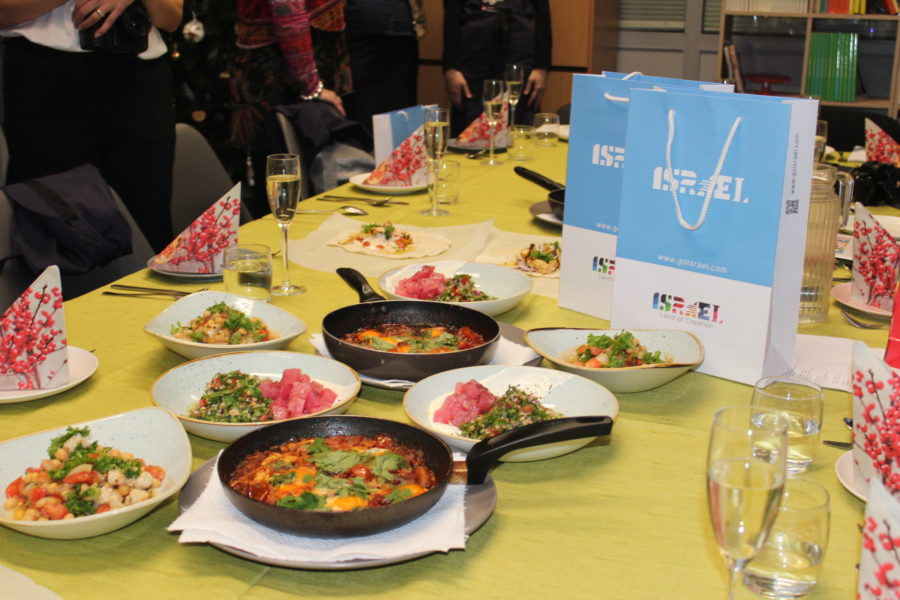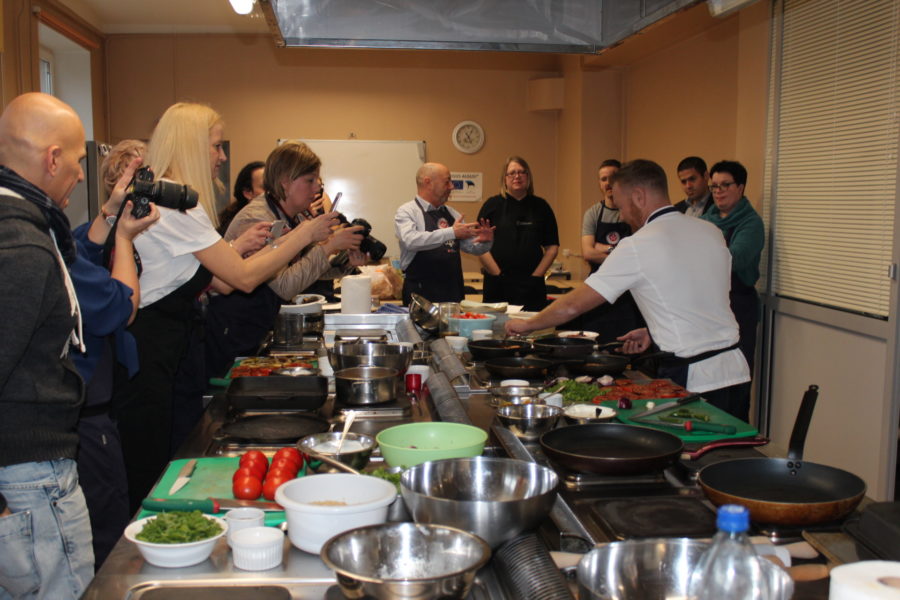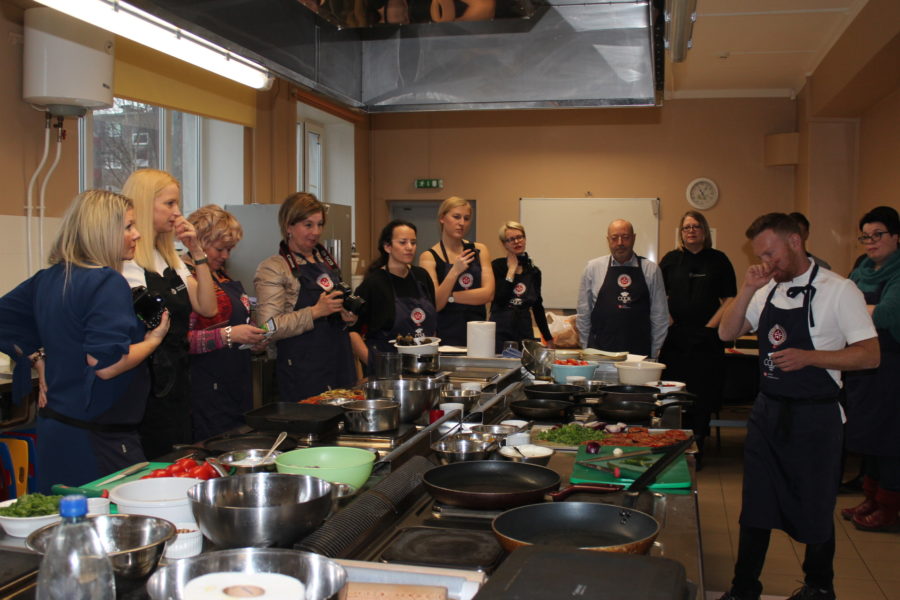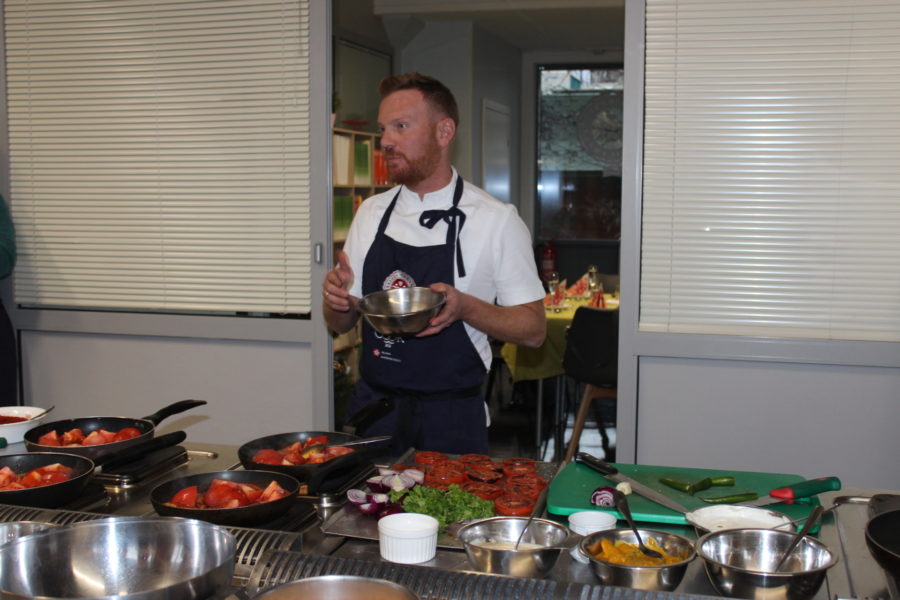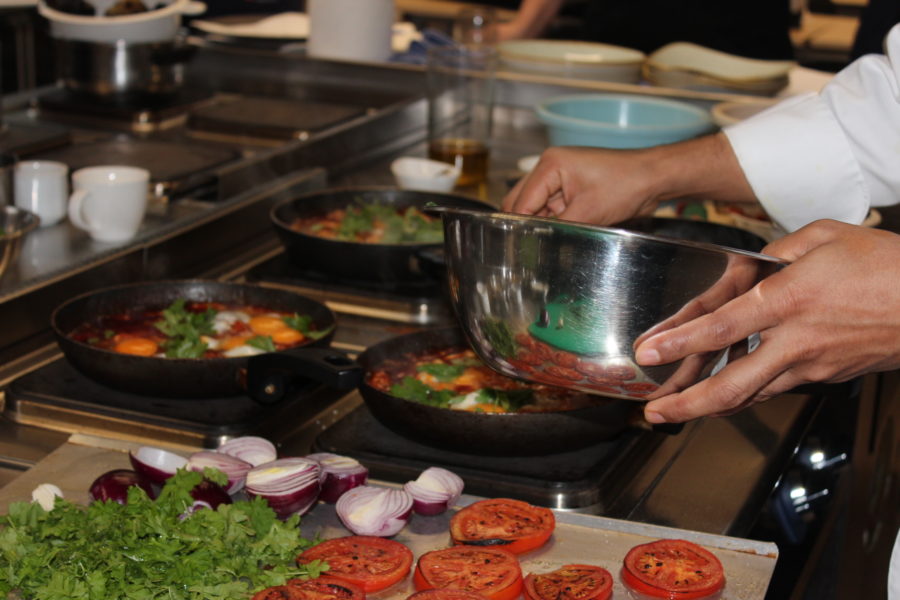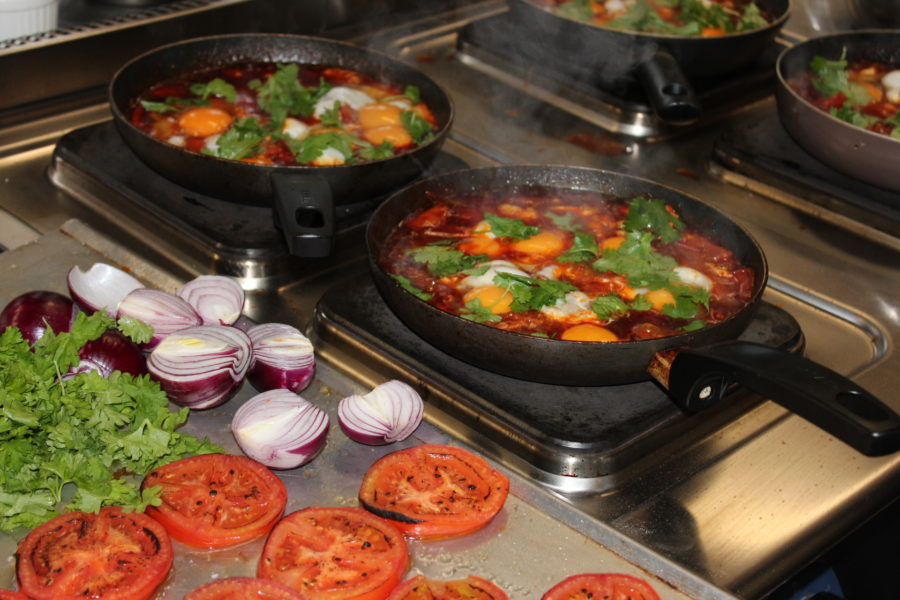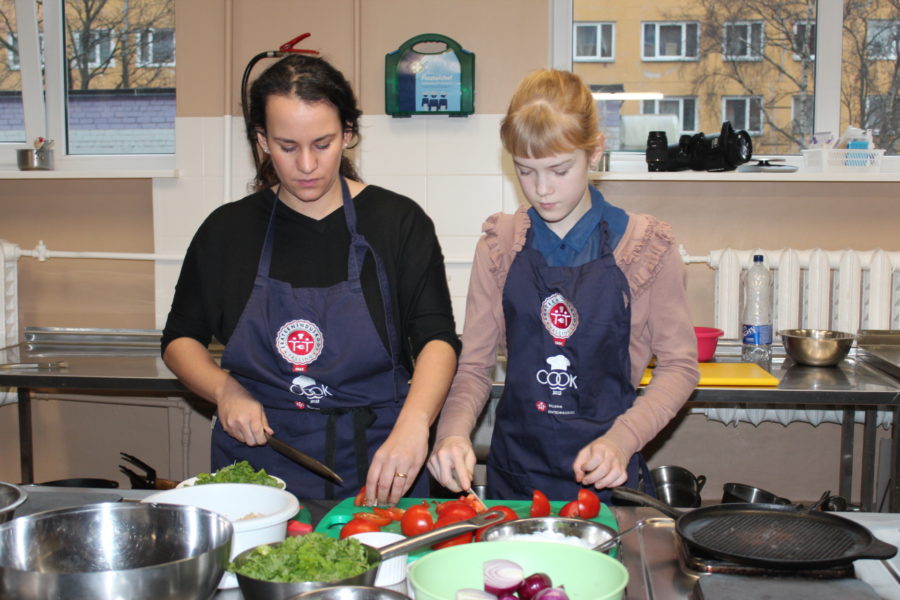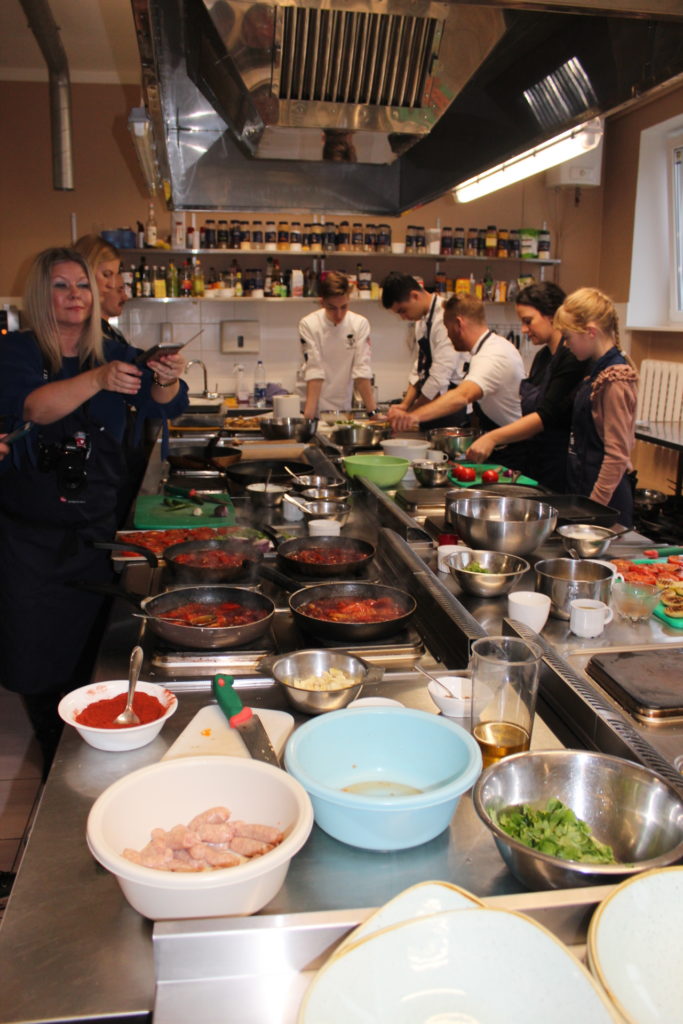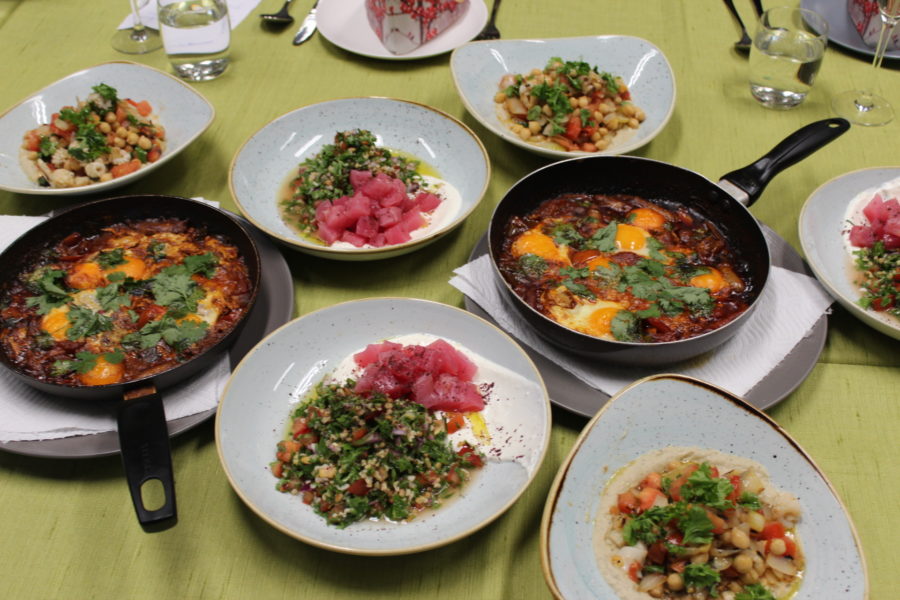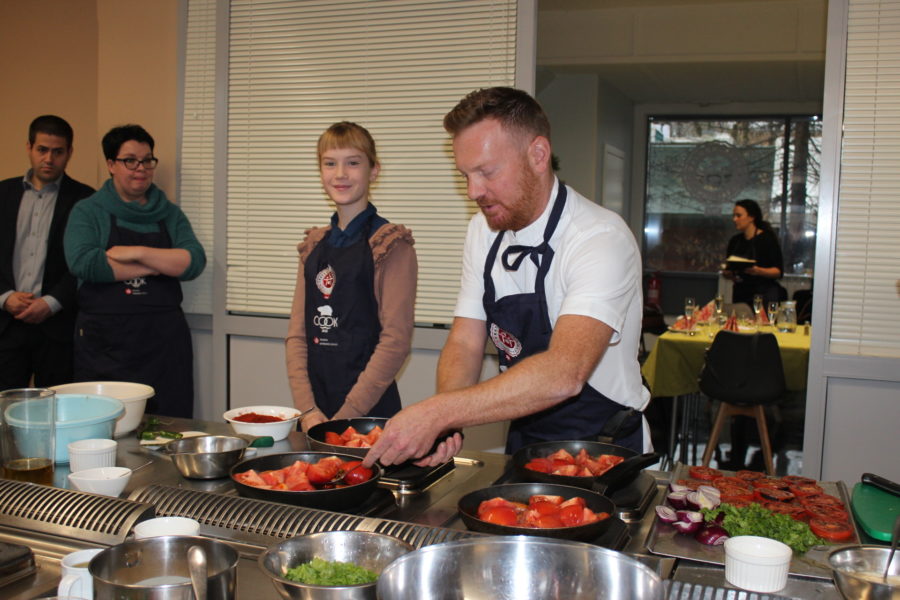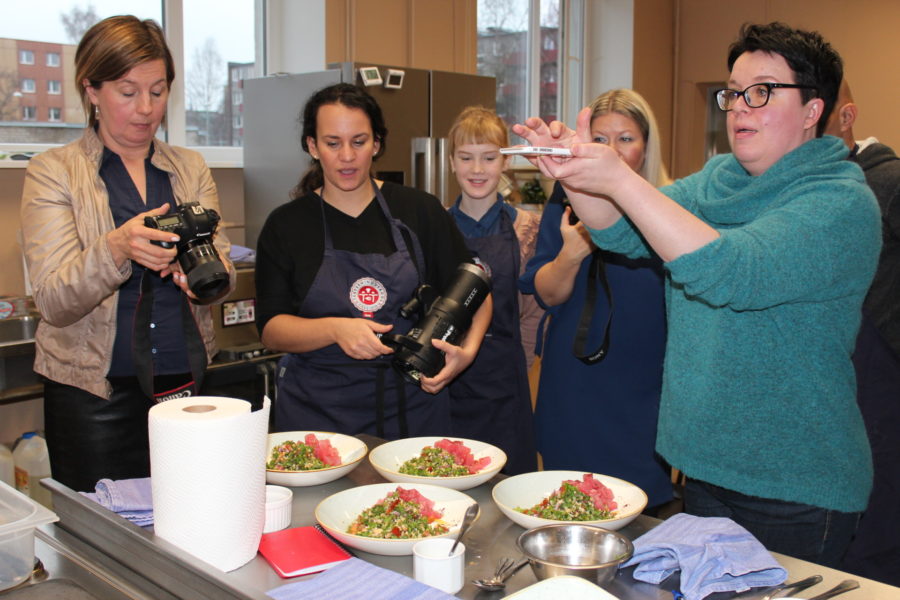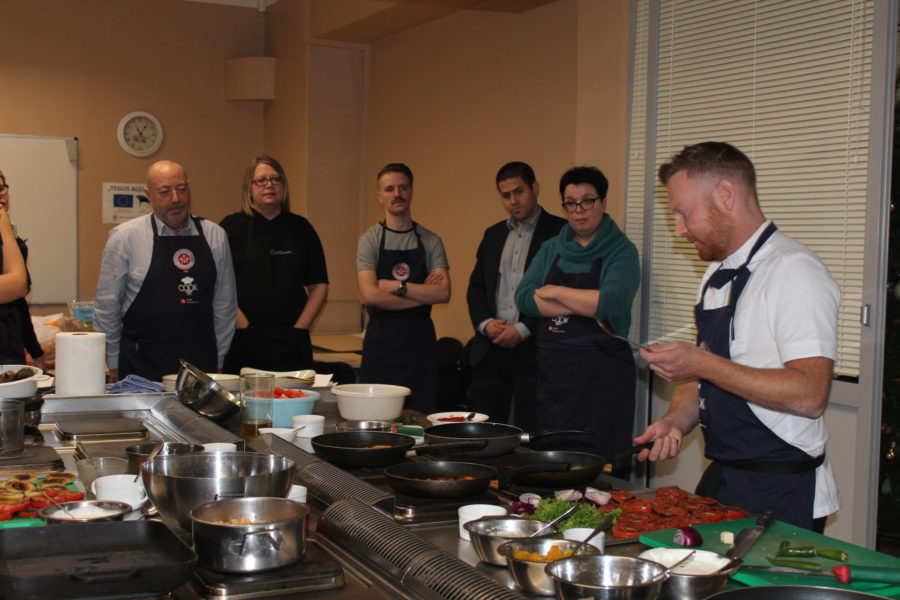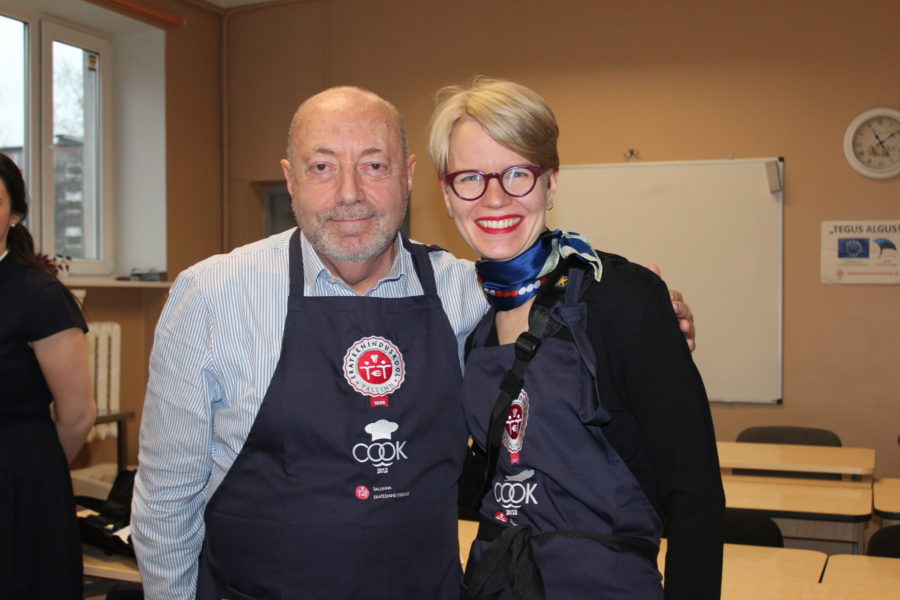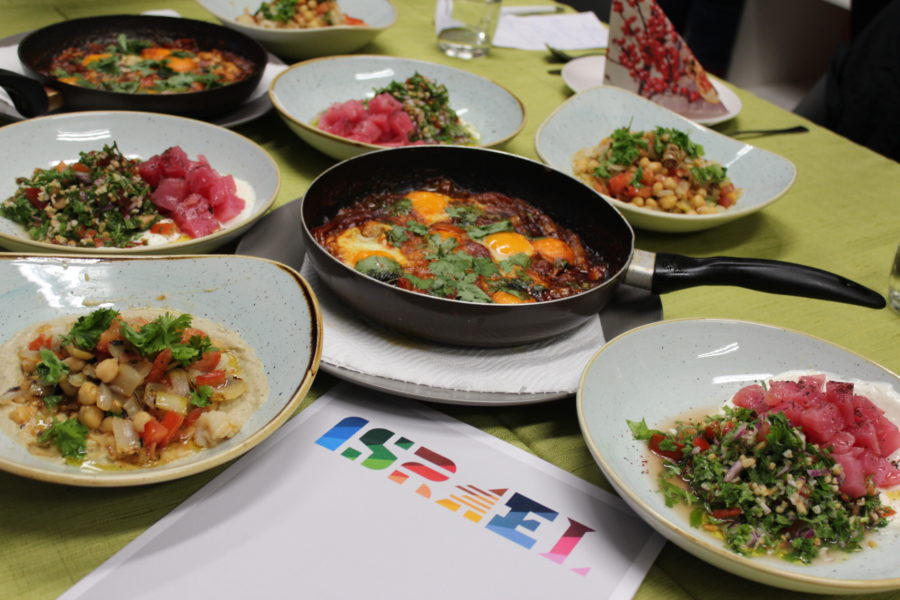 ---
---