Nordic culture week in Ida-Viru county 2017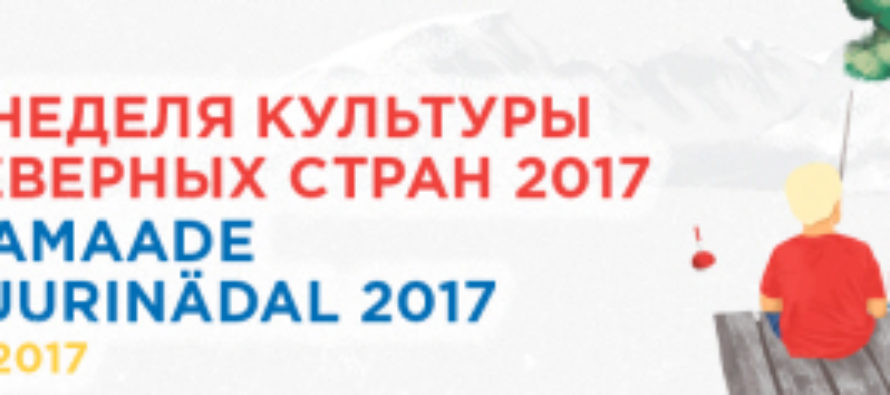 NordenBladet —  Being held from 9-15 October, Nordic Culture Week invites everyone to discover Nordic culture and society! The week will add more than 20 events to the cultural calendar of Narva and Ida-Viru County this autumn, from great jazz concerts to a fun family sports day and from educational exhibitions, lectures and seminars to the latest movies and art events.
All of the Nordic authors taking part in the week of culture are relevant to the here and now. The topics and themes of the exhibitions, seminars and lectures and important to Estonia and the Nordic countries today. All of the films being screened are new. This is modern Nordic culture and society. Everyone will find an exciting event to attend.
Nordic Culture Week is an almost festival-sized event that is being held for the third time. It has grown bigger and bigger every year, and to our delight has attracted new cooperation partners – a great sign that Nordic culture and values speak to the people of Ida-Viru County.
In cooperation with Narva Jazz Club, we are pleased to present performances by musicians belonging to the elite of modern Swedish jazz, Ola Bengtsson and Erik Söderlind, and invite you to listen to the exciting joint performance by Mika Kallio (drummer) and Satu Rinnetmäki (dance) at Jazz Time Club in Sillamäe. The Narva Art Residency is where you can see the photo exhibition 'Moments', which was born in and then travelled around the Nordic countries and in which one of the participants is Sillamäe photographer Karel Kravik. Norwegian artists Ellen Suhkre and Hans Hansen, who are doing their residency in Narva on the invitation of Tallinn Photomonth, invite everyone to take a look at their art and have a chat at the same venue. In addition to these two events, around 10 exhibitions showcasing Norwegian society, culture and history will also be open in Narva, Kohtla-Järve and Illuka.
Nordic Culture Week grew out of Nordic Film Week in 2015. The exciting film programme – showcasing the latest Nordic films, from thrillers to comedies, with something for people of all ages – will once again take place in cinemas in Narva and Jõhvi. The end of the cultural week will offer a great opportunity to exercise with your family and get to know and compete in various sports at Nordic Sports Day.
Nordic Culture Week is being held on the initiative of the Estonian office of the Nordic Council of Ministers and in cooperation with its partners: the Nordic embassies in Estonia, the Finnish Institute, Nordic House on the Åland Islands, Narva College of the University of Tartu, Tallinn Photomonth, Narva Jazz Club, Sillamäe Jazz Club, the Narva Art Residency of the Estonian Academy of Arts, VitaTiim and Vestifex.
Source: SwedenAbroad.com
Find us also on Twitter: @NordenBladet
---
---