Helena-Reet: Who is supported by EAS, Estonian state and tax system (besides the president?) or Contemplation of the article "From the flamboyant number of designers of Estonia only a few have managed to break into the World arena"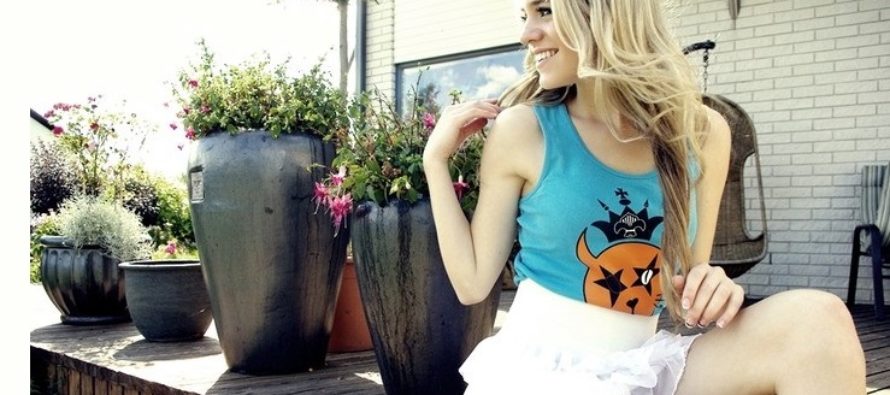 NordenBladet – I read the article in the ERR portal, "From the flamboyant number of designers of Estonia only a few have managed to break into the World arena" in which it was written that the number of Estonian designers is steadily increasing, but in the world only a small part of them has been able to make a breakthrough.
An example was provided (read the article HERE) that 110 designers came up with their work in the Design Craft Gallery in December, but only a few Estonian designers managed to capture Europe or the world. "This is not a big success story at the moment, but it's just that you first have to make your name at home and get recognized and then go out to the World," explained Maris Orav, Communications Manager at the Design Center.
In order to break out of Estonia, continuous work is needed on this matter, but in comparison with Europe, our designers also have less support from the state, stood in the article and only one success story was presented. "Fashion designer Marit Ilison is one of the success stories of recent years, whose design is currently on sale at 16 stores abroad." It was added that Ilison decided to collect the fame immediately abroad. "We decided to go abroad right away," said Peeter Ilison, Marit Ilison's brand manager.
Is there really only one success story in Estonia? Is it really so that you need to be famous at home first? I do not think so. Especially because it is relatively unprofitable to affirm in Estonia because of a small market and Estonia is doing everything to kill its last enterpreneurial people and businesses. And what is the definition of success at all? Is successful the person/brand whom the world knows, who earns more, whose clothing is seen on celebrities, whose models walk on fashion weeks, whose designs are most recognized or have more stores open? Without a lot of effort, I happen to know a lot of great successful Estonian designers abroad who have successfully met one or another of the success criteria mentioned above – among them Ohmygossip Couture brand, which I own and  marketing abroad (in Brazil, Scandinavia), because in Estonia usually everything new is oppressed. I'm not, of course, a designer and do not qualify for this title, this is not the best example here, and Ohmygossip Couture is my "side project", but the numbers speak about success, and I can say that it is definitely a success story. I want to say that there are a lot of success stories in Estonia (both tiny, big and very large) and these should be recognized. We have to keep and acknowledge our people!
However, it must be accepted that the Estonian state does not support self made people or designers with university diploma or representatives in other areas. The Estonian state does everything to stop small businesses – both in terms of taxes and (non existing ) subsidies, as in the form of empty bureaucracy. The EAS (Enterprise Estonia), which should be a big friend of the companies, has, over the years, gained popularity mainly with spinning skills and spellbinding policy. Support was received by the President (former President Toomas Hendrik Ilves, OÜ Eramaa scandal), support was received by the Prime Minister's wife (former Prime Minister Taavi Rõiva's wife Luisa Värk received a solid sum for her companies, Rahvusdisain OÜ and OÜ Noodivõti), subsidies are given to strange companies which, after being paid a subsidy, within a year will fill in the documentation, but after that cease to exist. Without "bribes," you cannot get close to a honey pot – the talent or serious work is here entirely secondary criteria. The talent does not count. Be an athlete, be a designer, musician or do something else. Estonia should think very seriously about the fact that young people know that the world is open to talented people and if you are better welcomed elsewhere than at home, then the enterpreneur stays abroad and launches the new company where it has a chance to survive. The question is not that people do not have patriotism or love for their homeland. The question is, however, that in order to survive, decisions must be taken that are often not as pleasurable as may be desired by perhaps the first preference of the heart.
I invite you to support, help and recognize the talents of your country! I promise that I also publish and recognize the talent and good people in NordenBladet's pages, because at present, only those who have "bought" mediocre journalists in the mainstream media are striking out. Each country is as strong as its people – and the Estonian people are good, caring and tough! Let's keep and love each other and hope that our politicians and distributors of the money from our state and Europe will one day open their eyes and look beyond their own bottle tray.
---
Tags assigned to this article:
Estonia
---