TOP 10 Scandinavian media groups – Bonnier, Sanoma, MTG, Schibsted, Egmont, Aller, YLE, Otava, Alma, NordenBladet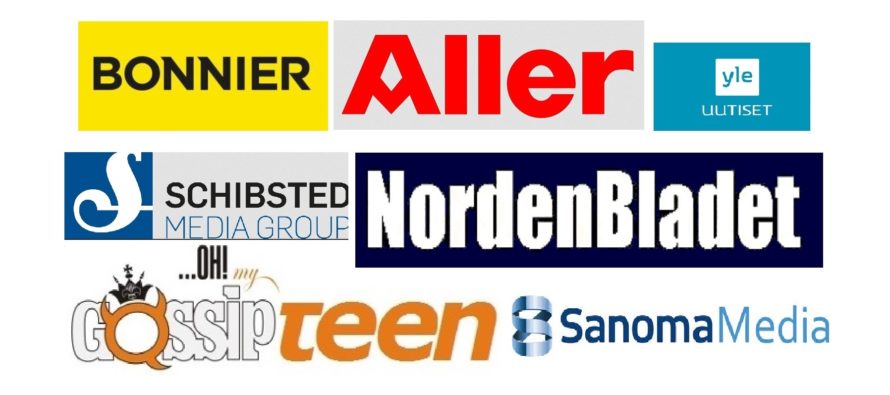 NordenBladet – There is a lot going on all the time.. I would like to keep you updated with 100% of my ventures, yet I doubt if I have the capacity to reflect on 10% of everything that is going on daily. Here I am facing the dilemma – whether to post blogs more frequently and more briefly or, on the contrary, more seldom but also more exhaustively instead. Which option would you like more?
NordenBladet and the OHMYGOSSIP sites that belong to it are expanding rapidly! Such increase in growth couldn't have been hoped for in wildest fantasies! Today NordenBladet has an overlapping share of readers with the TOP 10 of Scandinavian media groups (Bonnier, Sanoma, MTG, Schibsted, Egmont, Aller, YLE, Otava, Alma, NordenBladet), being in the social media steadily located in the TOP 5 best Scandinavian editions – the latter position is due to OHMYGOSSIP's enormous international pool of readers. It is my dream to build NordenBladet into Scandinavia's #1 newsletter and online journal!
I am well aware that I dream big – however, when one looks at other players on the Scandinavian media scenery then it becomes evident that we are on the right course – NordenBladet (as well as Sanoma and Modern Times Group) when beside other media editions are kiddies with regard to the year of establishment! Bonnier was founded 213 years ago and NordenBladet 5 years ago – the fact that we are already compared alongside one another is a considerable accomplishment in my eyes! Of course, there is still plenty of room for growth, but I feel in my heart that we are on the right track moving upwards and this achievement makes my heart beat faster!
A concise overview of the TOP 10 Scandinavian media groups:
Bonnier – founded 213 years ago
Bonnier is a Swedish publishing company established in 1804. The company came to life when Gerhard Bonnier founded a bookstore in Copenhagen. A book publishing company Albert Bonniers Förlag was founded in Stockholm in 1837. In the year 1924 the Bonnier family purchased the majority of the partnership in the Swedish daily newspaper Dagens Nyheter, and in 1929 purchased Ahlen&Akerlund, at that time the largest magazine publishing company. In 1944 Bonnier founded the successful evening paper Expressen. In 1950 Bonnier began publishing comic strips. In 1965 began issuing hobbies related journals. In 1973 the one family company expanded towards the film industry, purchasing the largest Swedish filmmaker SF. In 1976 began the publication of Dagens Industri, a newspaper on the topics of economy, belonging to the Bonnier family. In 1984 Bonnier began publishing Science Illustrated. In 1989 Bonnier launched the newspaper Äripäev. Since 1997 Bonnier has gradually taken up shares in Sweden's largest television channel TV4, as of today 99% of the shares belong to Bonnier. In 2005 Bonnier purchased the Finnish television channel MTV3 and the radio station Radio Nova. In 2006 Bonnier attained partnership in the U.S. publishing company World Publication which is issuing ca 50 periodicals and runs half a hundred web sites. Nowadays Bonnier is represented in 25 countries, the media group has got shares in the total of 175 companies. Bonnier is to this day a family enterprise.
Sanoma – founded 18 years ago
Established in 1999 Sanoma Oy (until 2008 Sanoma WSOY) is Finland's largest media group and the second largest in the Nordic countries, active in more than 20 European countries. The company's headquarters is located in Helsinki and ca 19500 people work for the company. The biggest newspaper in Finland and the Northern countries, Helsingin Sanomat, belongs to this media group. Nelonen Media, also belonging to this group, runs 6 television channels, the most important of them being Nelonen.
Modern Times Group (MTG) – founded 20 years ago
Founded in 1997. Modern Times Group (MTG) is a Swedish media company. MTG was summoned in 1997 by Kinnevik, an investment company hosting various media enterprises, via the assemblance of Viasat and Metro International under the name Modern Times Group. Viasat is made up from a bunch of television channels, including for example TV3 (the first commerce channel in Sweden, launched in 1987), ZTV, Viasat Sport and TV1000. Metro International manages a chain of newspapers delivered free of charge. MTG is issuing shares on the Stockholm stock exchange, referred to by the symbols MTGA and MTGB.
Schibsted – founded 178 years ago
Established in 1839. Schibsted is a Norwegian media group active in 20 countries, mainly Norway and Sweden. It is noted at Oslo's stock market. In the year 2013 it owned the newspapers Postimees and Õhtuleht in Estonia as well as the television channels Kanal 2 and Kanal 11. In the year 1998 it purchased the newspaper Sõnumileht. Schibsted activities re related with the following areas: printed news, film, publishing, multimedia, mobile services. Schibsted stock is at Oslo's stock exchange.
Egmont – founded 139 years ago
Egmont media group (previously Gutenberghus media group) is a media enterprise founded in Copenhagen in 1878. Egmont Group was founded by Egmont Harald Petersen in the year 1878.
Aller – founded 144 years ago
Established in the year 1873, Aller Media is a Northern media group with the headquarters located in Denmark, Copenhagen. Best known brands from Aller Media are Elle, Cafe, Familie Journlen, Femina, Allers and Se og Hor. Aller Media was established in the year 1873 in Copenhagen by Carl Aller and his wife Laura aller and in the 1890s the company expanded to Sweden and Norway and in 1992 also to Finland.
Yle – 91 years ago
Yle (the full name in Finnish is Yleisradio and in Swedish Rundradion Ab) is a Finnish official television- and broadcasting group established in the year 1926. Yle is a broadcasting organization with a lot in common with the British broadcasting BBC, since it has been their example while designing Yle. Yle belongs to the Finnish republic (98,88%). Yle transmits four national television channelds, 13 radio networks and 25 regional radio channels. Finland is an officially bilingual country – ca 5,5% of the Finnish population speaks Swedish as their mother tongue.
Otava – founded 127 years ago
Otava (officially Kustannusosakeyhtiö Otava) is among Finland's oldest and largest publishing companies. Otava has published, among others, writings from Eino Leino, Veijo Meri, Marja-Liisa Vartio, Paavo Haavikko, Tuomas Anhava, Mauri Kunnas, Antti Tuuri, Kjell Westö and Laila Hirvisaari (Hietamies). Otava is a public limited company, established in 1890. It is one part of the Otava group (Otava Oy). The editor-in-chief since 2009 is Pasi Vainio. The sales of the publishing company in 2014 was 54,5 M euros, the profit was 7,2 M euros.
Alma – 168 years ago
Established in the year 1849. Alma Media is a media enterprise mainly focussing on digital services and publishing. The best known brands of Alma Media are Aamulehti, Iltalehti, Kauppalehti, Talouselämä Monster.fi and Etuovi.com. About 2400 people work for Alma Media.
NordenBladet – 5 years ago
NordenBladet is the largest readership owning media groups in the Northern countries (over 7 million readers monthly), its headquarters are located in Estonia, Tallinn. Established in 2012 by the owner of international OHMYGOSSIP sites and Scandinavia's best known blogger and most followed woman in social media Helena-Reet Ennet. Active in 17 countries worldwide, mainly in Estonia, Finland, Sweden, America, England, Brazil and Russia. The best known brands from NordenBladet are NordenBladet, OHMYGOSSIP, OHMYGOSSIPteen, Ohmygossip Couture and Bloglist24.
---
---
Advertisement: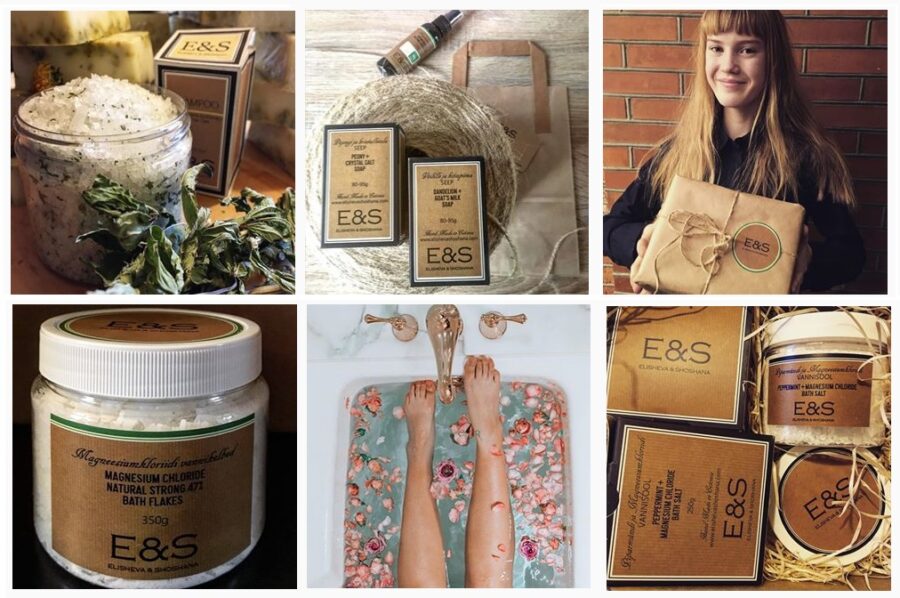 High quality & nature friendly luxury cosmetics from Scandinavia - ElishevaShoshana.com