Helena-Reet: It is fun to draw with kids after a while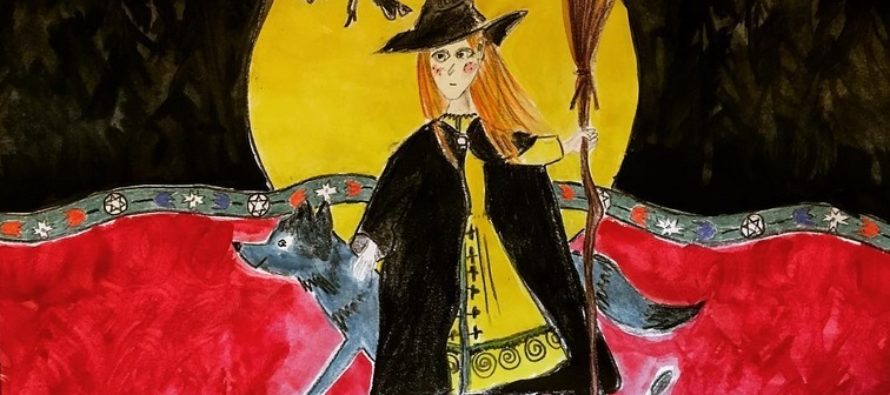 OHMYGOSSIP – As I am still a bit sick (my whole family has already been in the flu for a week), I have cancelled all my meetings (wrote about it HERE) this week and cannot find any motivation to work thus decided to draw. All my life I have loved art and various handicrafts – drawing, painting, knitting, sewing, embroidery, making jewellery, etc. It is great to forget everything for a moment, feel like a child and let your imagination fly.
It is also fascinating that whatever I do, my children want to do the same right away. So cute! Help! I do love and adore my daughters a lot, it is difficult to explain it in words! I know that all parents adore their kids and I am not an exception at this point but I just have to scream it aloud – I love you, I love you, I love you so much, my darlings, my babies, my sweethearts!!!
Ivanka Shoshana was not interested in drawing today, but me and Estella Elisheva each drew a nice picture. As Estella Elisheva is very creative and is good with her hands we, as great entrepreneurs, have thought to make a children's book together by writing fairy tales and drawing pictures by ourselves. I like the idea a lot! When our little children's book does not get printed, we at least have a very valuable and lovely children's book to share with our family, the book that we would keep in an honourable place on our bookshelf. Self-made things have character and have a soul in them. Home-made things bring the warmth of home and the feeling of doing things oneself is really amazing. I already framed and hung up the picture I drew.
3x my drawings + Estella Elisheva´s painting:
---