MY INTERVIEW for the Estonian technology web-page named Geenius – Helena-Reet Ennet has got millions of followers on Twitter, how has she achieved this?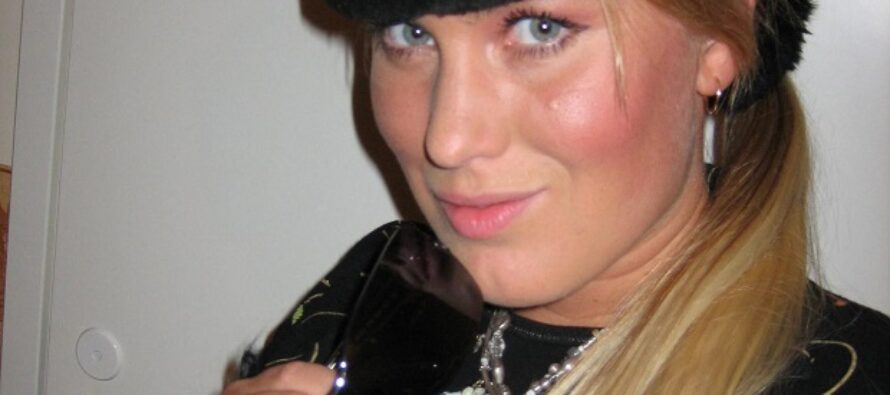 NordenBladet – I will post the full interview here. Who wishes to read the interview in Estonian (read the original article HERE) and translations to Finnish HERE and to Swedish HERE.
The entrepreneur Helena-Reet Ennet is one of the few women in Scandinavia who can proudly say that whatever she posts to social media it reaches millions of people very quickly. There are 1,26 million followers on the Ennet's main account – @Ohmygossip. Among other well-known stars and journalists, she is also followed by the former president of the USA, Barack Obama. She manages many Twitter accounts and has all together over five million social media followers. Ennet told to Geenius how she copes with social media, how she became a journalist, furthermore, she talked about her exposure and relations to engineering and technology.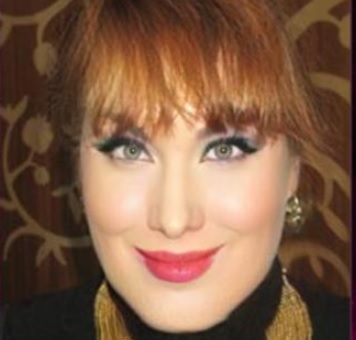 Who: Helena-Reet Ennet, the chief executive of the Scandinavian media group named NordenBladet
Location: Scandinavia
One word that describes the best how you work: passionately, I like my work a lot.
Computer: HP Pavilion 17
Telephone: iPhone 6S
How did you become a journalist?
It is a question not easy to answer. Rather one thing led to another. I liked to publish the school paper and then I started collaborations with various editions, thereafter I worked as a chief editor in several publications, next I decided to create my own company and subsequently cooperated with other press releases. At one point I looked further, outside of Estonia. It has developed like this step-by-step. Today, I have collaborated and still have collaborations with many Scandinavian media companies, and NordenBladet is planning to build a bridge between the readers of Nordic countries.
Name three important things you have on your desk.
Computer, a cup of coffee and my diary.
What is your most important tool?
Most probably my brain, followed by the computer and camera. I often need a car and a decent GPS as well, due to the nature of my work. And I have a habit of carrying my telephone with me all the time but what concerns work, I prefer communicating by email and thus have arranged my things the way that I mostly talk only to my family on the phone.
Nowadays, quite many people say that due to technical progress it does not matter anymore where to work. Whad do you think about that?
I have seen positive and negative sides of home office and official office. If you have a specific task to do in your own environment, in your own pace and in peace and quiet, it is sometimes useful, but at the same time, we cannot underestimate the team spirit that usually comes up in office or in collective meetings and events.
Where do you usually do your main job, not in the office?
My work is very diverse. As one part of my work involves heading the co-workers of Nordic countries, visiting local events and trade fairs, tourism development and reflection, therefore I travel a lot in various Nordic countries. We cooperate closely with travel agencies and the departments of tourism to introduce the Scandinavians local and new foreign destinations, we work together with local governments and culture centers to keep alive and carry on the language, culture and traditions. The third important part of my job is to give and translate the news, managing and developing the sites – these things I prefer to do at home.
The mission of the NordenBladet is to preserve and strengthen the cultural heritage of Nordic countries and to uphold the traditions and values, form cooperation networks, build a better future for the inhabitants of Scandinavia, share and offer reliable information.
The subjects we are interested in are the development of values of the welfare state, environment, politics, culture, tourism, education, regional cooperation, health, children and family values. Our sister sites (OHMYGOSSIP) focus on all the topics of fashion and beauty, relations and entertainment. We manage blog websites as well, like Bloglist24 and NordicBloggers that have brought together about 300 000 bloggers.
What does a work routine look like for you? Do you have any tips or can you give some advice how to break the routine?
I have been so busy lately that I do not even have a moment to think whether I have a routine or not. In general I am most probably one of the lucky ones whose working days are just like this as I wish or plan to and secondly, my workdays are very diverse and exciting. I hardly ever have two similar days. My doings vary – it is a good way to break the routine.
How many e-mails do you receive in a day and how do you keep your mailbox in order?
Unfortunately, very many. Luckily I have learned to sort my emails, and I open them according to the correct timetable. I throw quite many of them in the bin unopened. I also immediately delete the emails I have read and that do not need archiving. Important emails I intend to deal with later I mark red.
All the people I communicate more often I have requested to add the title of the email (it is visible before opening) containing a little information about the content or some keywords about the email, this helps to orientate better in the pile of emails.
Will you name a technical device that you do not see the point in and find to be unnecessary?
To tell you the truth, this list is very long. I increasingly believe that people should turn to more natural and healthy lifestyles. The bunches of wires and remote controls for every move are very unpleasant for me. I am convinced that they more likely waste energy.
Have you noticed the panic when the power goes down? Furthermore, I am more and more disturbed by the way people analyze and spy others with the help of smart devices and software programs. We leave tracks of all our actions. Not that I have something to hide but it basically gets on my nerves. For instance, I do not like somebody analyzing my habits of consumption behind my back or archiving the keywords of surfing on the internet.
What apps are the most important in your telephone?
WhatsApp and Instagram. In general, I do business on the computer. If I hadn't received the telephone as a gift, I would have preferred a small Samsung phone with buttons for EUR 17, that had only calling function, the battery would last longer and the phone impossible to eavesdrop.
Facebook, Instagram, Twitter or rather your own blog, why?
Today social media is the grip of media and the mirror of power. NordenBladet and its sub-webpages have been on Facebook and Twitter since the year 2009 and in addition to printed versions also as an online web versions in five different languages. Instagram is a relatively new "discovery" for me, I joined it about half a year ago.
You have over one million followers on Twitter, how have you accomplished this?
All together we actually have over five million followers on Twitter, I myself follow about one million. OHMYGOSSIP is represented in 21 countries. The largest accounts are @Ohmygossip, @Ohmygossip_USA, @Ohmygossip_se, Ohmygossip_fi, @Ohmygossip_no, @Ohmygossip_dk, @Ohmygossip_ee, Ohmygossip_br. Recently we have quite actively been working with the accounts of @NordenBladet and @NordenBladet_ee and also with the account connecting bloggers – @Bloglist24.
Today social media is a key factor for reaching people. While following your favourites or being followed by others you can send a message worldwide in seconds or follow the thoughts and sayings of other people. Information moves very fast and becomes obsolete rapidly. Even online media is already slow because you can get hold of everything from social media. When I opened my first Twitter account in 2009, I did it rather because it was trendy, it had become popular in America, but I did not see the point in it. I was there early and got my ducks in a row.
I believe that it is difficult to start with a clean slate in social media. It is said that where is, there is more to come, it is true. If I advertise anything today, I will have more readers and followers on my new accounts on the basis of my existing channels. But my main emphasis is still on my work, I make about 40-80 news, summaries, translations every day and I have done this for 10 years in a row. I am present all the time, think of new solutions, communicate, etc.
There is also Barack Obama among your followers, have you exchanged messages?
No, I haven't, but we follow each other indeed. Most of the biggest media outlets follow NordenBladet and OHMYGOSSIP accounts, as well as their top executives all over the world and the political elite of most countries, likewise, very many A-listers. There was even some kind of a top list that brought out our web-pages to be "A++ influencer", meaning that we are among the most powerful accounts, moreover, I have been awarded the title of the most influential woman in Scandinavian social media twice. The latter is quite a vain price and cheers me up a lot. Ha!
How to use social media the way it is beneficial, not just the waste of time?
Well, for an entrepreneur social media is still mostly a marketing channel.
How to get rid of technology and have a good rest in your free time? Or do you have a rest with technology? How then?
In general, I am not good at resting. It is a feeling when you might do nothing but your brain goes full steam ahead. You think, think, think, continually think and calculate. I love to spend the time free of work with my two lovely daughters, Estella Elisheva (11) and Ivanka Shoshana (9). I love them most in this world! I do not need anything else while being with them, technology the least.
What do you think about computer games? Do you play (or have played) and have you got a favourite game?
I have played Tetris a few times. By and large, I do not know anything about computer games.
Do you sometimes feel that you are a tech-addict? What do you do then?
Yes. I take more 😀 (a joke)
What is the best advice you have received? From whom?
Even a leaf does not fall without the will of God. The Chief Rabbi of Estonia, Shmuel Kot.
What is the best lesson you have learned and would like to share?
It is in people's nature to be greedy, and they would rather forego revenue than to share it with someone else. Do not be envious, cooperate and both sides will win. Care and notice, keep your eyes open to learn all foreordained lessons. Do not wish good only for yourself but also for others, only love makes the world a better place for all of us.
Who would you ask the same questions? Why?
Hans H. Luik.. for example.
Featured image:  In addition to the management of NordenBladet, Helena-Reet Ennet is also the ambassador of Israeli Media in Scandinavia. The picture is taken at the event by the Embassy of Israel in Radisson Blu Hotel, Tallinn.
---
---
Advertisement: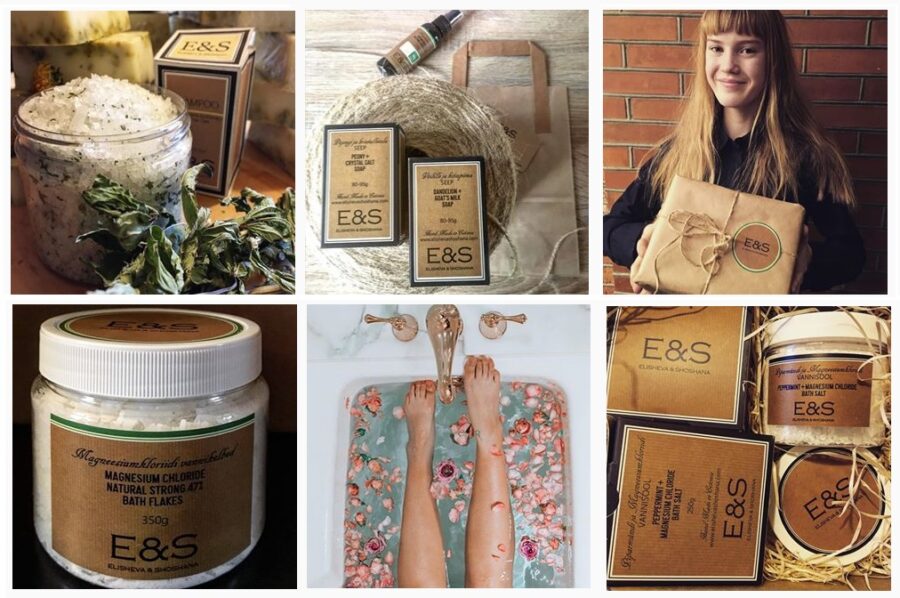 High quality & nature friendly luxury cosmetics from Scandinavia - ElishevaShoshana.com