Possibilities to repel ticks with natural domestic methods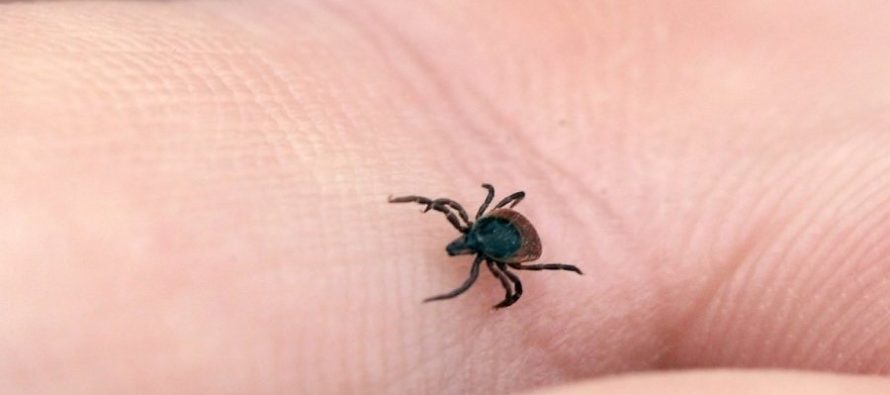 NordenBladet – Ticks cause people year by year more and more anxiety in Nordic countries. As years ago ticks were quite harmless, today they have become so poisonous due to poisoning and spraying fields. Ticks are even life-threatening to people, there is often no use of vaccination.
Where do ticks live and when are they active?
Ticks spend more than 90% of their life not dependent on the host, living in open nature, meadows and forests. Ticks become seasonally active when the day/night temperatures rise to plus degrees, approximately in March, when adult ticks like to search for food near the ground. Ticks move up to one-meter-high tops of the ground cover in the beginning of April and May when the temperatures are low and humidity is high. June and July are the periods when humidity is low and it is very energy-consuming for ticks to climb up and down the plants. Another period of activity usually begins in September and October when humidity and temperatures are low and ticks once again move near the ground until temperatures are about to drop in winter and they become almost motionless. In addition to the periodic activity, ticks have also more active periods during the day, depending on the ambient environment, which is in the mornings and evenings. Tick season is a biologically active period of ticks that usually lasts from April to October, but a warm winter may make it a lot longer. Ticks become active when the average day-and-night temperature is around 6 or 7 degrees.
The easiest "tick repellent" is a well-cared garden – mow the lawn often and remove all the fallen leaves. If possible, use wood chips or gravel between lawn and forest land to keep ticks away from playgrounds and resting areas. Avoid walking in tall grass.
How to protect oneself from ticks with domestic methods?
1. Garlic: Ticks do not like the smell of garlic. You can either eat garlic or rub it on your hands and legs. You can also put some cloves of fresh garlic into your rubber boots while going to the forest.
2. Citrus: Boil the peels of the citrus fruits (lemon, orange, lime) in water, let it cool down. Apply the prepared mixture to your skin. You can put the mixture to the spray bottle; it is easier to use it.
3. Various essential oils: You can repel ticks with the following scents – rosemary, basil, cedar, lemon, lavender and pennyroyal. Mix the maximum of three oils with pure almond oil and apply on the skin.
4. Soap: Blend 10-15 drops of essential oil (balm leaves, pennyroyal, lavender or geranium) with 30g of liquid soap and wash yourself with this solution before going to nature.
Source: NordenBladet.ee
---
Tags assigned to this article:
ticks
---