THE GUARANTEE OF WELLBEING! 10 NUGGETS OF WISDOM, how to improve your health, love your life and encourage your independence with the help of Feng Shui – all you need is THIS one thing!
NordenBladet – Several of you have asked yourself: "How to become happy?", "How to relieve stress?", "How to come out of depression?", "How to become independent?", "How to bring joy to your life?", "What to do to avoid depression?" etc. Even the most sceptical people have had to admit that their life has taken a new, fresh and positive direction with the help of Feng Shui.
Here are some very easy tips what you can do daily to improve your wellbeing!
All you need are candles! Take time to burn candles!
1. Restore passion in your relationship
If passion has faded in your relationship, put two red candles into the right back corner of your bedroom. Light the candles twice a day. Pay attention that the candles are close to each other. If you prefer scented candles, choose the scents of passion – for example, rose, ylang-ylang or jasmine.
2. Draw attention to yourself while in a company
Are you feeling forgotten or excluded? The flame of the candle will help you to reattract the desired attention. Take nine red candles and put them near the back wall. Light the candles once a day, preferably in the daylight.
3. Get motivated
When you have a fireplace, but it does not work or you do not use it, basically you have no connection at all with living fire, your motivation can increase rapidly. To improve your motivation, you should put some candles in front of the firebox and light them at least once a week. The number of candles depends on the location of the fireplace. If the fireplace is in the same wall as the entrance, use blue candles, if the fireplace is on the left of the room, use the green ones. The fireplace in the rear wall requires red candles and the one on the right needs white candles. If you do not have a fireside, orientate according to the location of the radiator in the room.
4. Bring home more warmth
The room that is cold and depressing is full of yin energy. Bring yang energy to your room by putting three candles at your entrance. Fresh scents are also helpful, like lavender, peppermint and bergamot.
5. Becoming free from excessive strain with the help of Feng Shui
If you tend to take on more obligations than you can meet, there is too much Wood energy in your home. You overidealize situations, and it also makes communication with other people more complicated. You should take nine red candles to lighten your load, put them in the middle of the left wall and light the candles every morning.
6. Getting inspiration and avoiding flat life
Buy eight blue candles, put the candles into the left corner of your room and light them up every evening. The scents that will help you are lemon and rosmarine.
7. Improving your health
If you have circulation problems, arthritis, problems with eyes or you have dry skin, put five yellow and square candles on your kitchen table and light them up once a day.
8. Growing independence
You get fire energy from burning candles that will increase your confidence. If you are too clinging to your partner, child or parent, put one big round candle near your bathroom door and light it once a day.
9. Making you feel better
When somebody tries to get at you and spoils your mood, put six long candles in the right corner of your home and light them up in the evening. While the candles are burning, you will get back your freedom and feel good.
10. Finding peace
All there is in your life is work, no fun and you would like to change it? You need seven white round candles that you have to put in the middle of your right wall. Light them twice a day and in the afternoons. Orange and lemon are the calming scents.
Source: NordenBladet.ee (The article is translated from the witch's diary named Näkkälän noita)
---
---
Advertisement: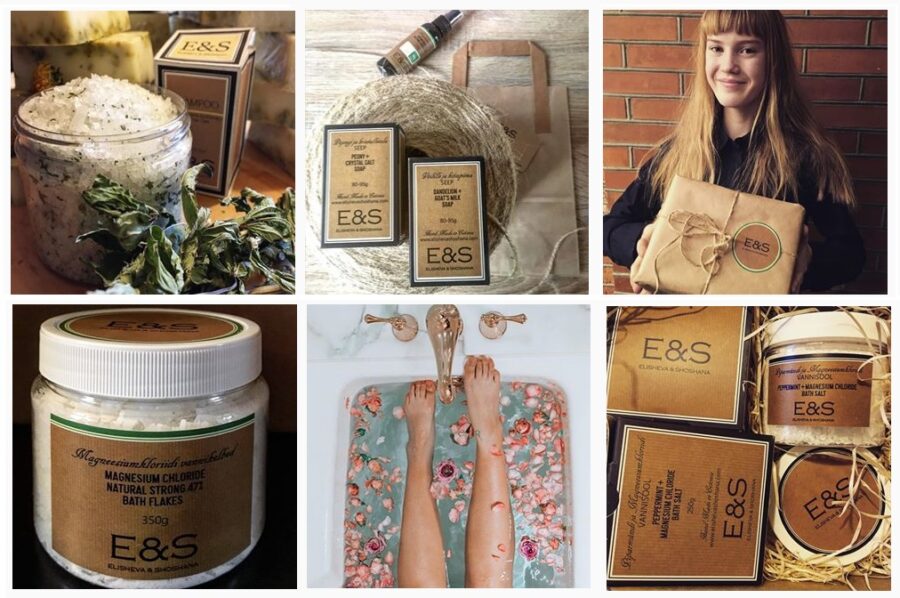 High quality & nature friendly luxury cosmetics from Scandinavia - ElishevaShoshana.com