"Canada's 100 Best" reveals top Canadian restaurants for 2018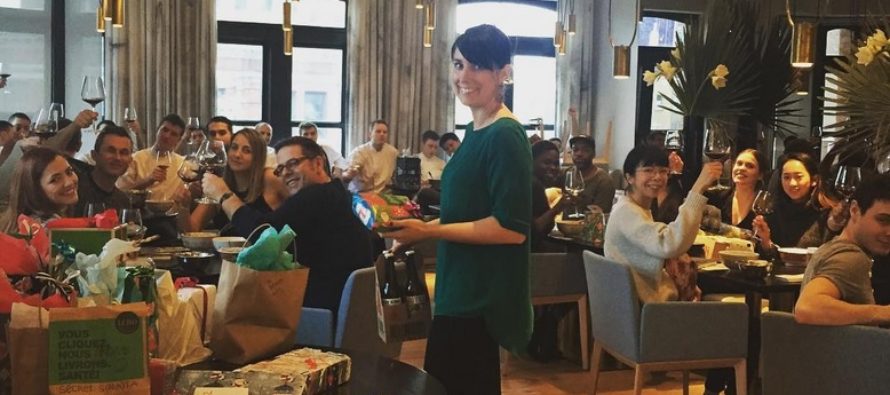 NordenBladet – Alo, a renowned modern French restaurant in Toronto, has taken top honours once again in Canada's 100 Best annual ranking. The fine-dining spot was named best in the country for the second year running, and chef and co-owner Patrick Kriss was also named Outstanding Chef.
A seasonal tasting menu at highly-acclaimed Alo runs between $155 and $175 per person (not including drinks, service, and tax).
Montreal dominated the top 10 with four restaurants: Normand Laprise's Toqué! garnered second spot, followed by Joe Beef in third, Montréal Plaza (No. 6), and Le Vin Papillon (No. 8; also part of the Joe Beef empire).
Toronto made a strong showing with three restaurants in the top ten: Alo (No. 1), Buca Yorkville (No. 4), and Edulis (No. 9). The only non-urban restaurant to make the top 10 was "exclusive" Langdon Hall in Cambridge, Ont. (No. 5).
With one spot each, the West and East coasts were represented in the top 10. Vancouver's Japanese-Italian supper club Kissa Tanto took tenth spot, while Raymonds in St. John's, Nfld. came in seventh.
By region, Quebec had the most establishments on the fourth annual 100 Best list with 27, followed by Ontario with 24, and B.C. with 22. The 2018 ranking, which was compiled based on the opinions of 97 judges, also includes 29 new additions. "We've got better regional representation with our judges all across the country and that's reflected in the list," Canada's 100 Best magazine editor Jacob Richler told the Star. "I don't really see a horse race. What I see is a very exciting, fast improving national dining scene."
The top 10 restaurants for 2018
No. 1:
Alo, Toronto
No. 2:
Toqué!, Montreal
No. 3:
Joe Beef, Montreal
No. 4:
Buca Yorkville, Toronto
No. 5:
Langdon Hall, Cambridge, Ont.
No. 6:
Montréal Plaza, Montreal
No. 7:
Raymonds, St. John's, Nfld.
No. 8:
Le Vin Papillon, Montreal
No. 9:
Edulis, Toronto
No. 10:
Kissa Tanto, Vancouver
Visit canadas100best.com for the full list.
Featured image: Restaurant Alo in Toronto (Instagram/@alorestaurant)
---
---