8 AMAZING uses of aspirin (salicylic acid) that you probably do not know about! What concerns food, where can we find natural salicylates?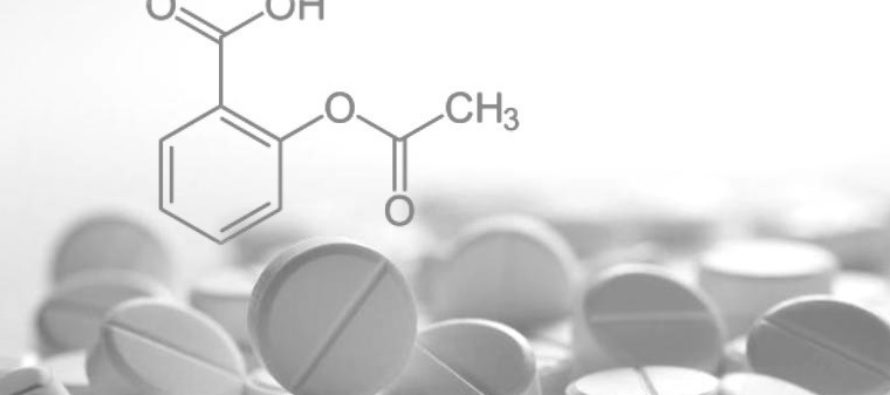 NordenBladet – Salicylic acid is used to relieve pain and reduce inflammation since the 5th century. It is also actively used in the treatment of heart diseases and prevention of blood clots. Today salicylic acid is the main component in aspirin. This medication has a lot of unique usages that most of us are not aware of.
Salicylic acid (Salicylates) can naturally be found in several plants, for example, willow, American wintergreen (Gaultheria procumbens L.), black snakeroot (Cimicifuga racemosa L. Nutt.), in the bark of poplar (Populus spp.) and cherry birch (Betula lenta L.) and in some fruit, spices and other foods. Oranges, raspberries, apricots, cherries, preserved tomatoes, cinnamon, curry, oregano, sweet peppers, thyme and honey are the highest in salicylic acid.
Here are 8 ways to use aspirin:
1. Aspirin dries out pimples, treats acne and helps to rejuvenate skin. Sometimes people have acne even after puberty, but it is possible to dry pimples effectively with the help of aspirin. First of all, you have to crush a pill and then add a little water. Next, put the paste on a pimple and leave it on for a minute to work miracles. Finally, wash your face with water and soap. It soothes redness and pimples gradually disappear. Salicylic acid, found in aspirin, relieves redness, treats oedema, acne, furthermore, it removes dead skin cells and decreases oil production. Firstly, you have to powder 5 aspirin pills and blend it with a quarter of a glass of water and one teaspoonful of honey. When all mixed, apply the mixture to your face and let it sit for 10 minutes. After that rinse the mask off your face with warm water. If you do the mask often enough, it will treat all skin problems and rejuvenate your skin significantly.
2. A treatment for callosities. First, you have to crush 5 aspirin pills and mix it with lemon juice and one half a teaspoonful of honey. Apply the paste on your feet calluses and wrap your feet up into a warm towel. Fix it with tape. Remove the wrapping after 10 minutes and you will be surprised!
3. It helps you to get rid of dandruff. You should crush 2 aspirin pills; the result has to be a fine powder. Add this powder to your shampoo and after a couple of minutes you can wash it out, as usual. This combination treats dandruff and effectively keeps flaking in check.
4. It removes sweat stains from your clothes. It is amazing how this easy trick can help you to get rid of stains on your clothes. Just crush some aspirin pills and add a half a glass of water. Wash the stains with this mixture and leave it to work for a few hours.
5. It restores the colour of your hair. When you have dyed your hair lighter, then, unfortunately, chlorine in the water can severely damage your hair. However, you can restore shine and volume to your hair by dissolving 8 aspirin pills in a glass of warm water and massage it into your hair, let it sit for 10 to 15 minutes.
6. It helps to wash greasy dishes. You have to prepare a cleaning paste by mixing some crushed aspirin pills in a little water. Thereafter scour your dishes with it, and the result is amazing.
7. It helps to keep your plants longer fresh. You just have to add some crushed aspirin into your irrigation water and it will prolong wilting. Afterwards, you can be sure that your flowers will be bright and kept fresh.
8. It helps in case of an insect bite. To relieve itching and inflammation, you should crush a pill and apply it on your insect bite. Do not forget to visit your GP if you are allergic to bee stings.
---
---