Helena-Reet: Scandinavian theme parks – with children in Astrid Lindgren's world in Vimmerby, Sweden + BIG GALLERY!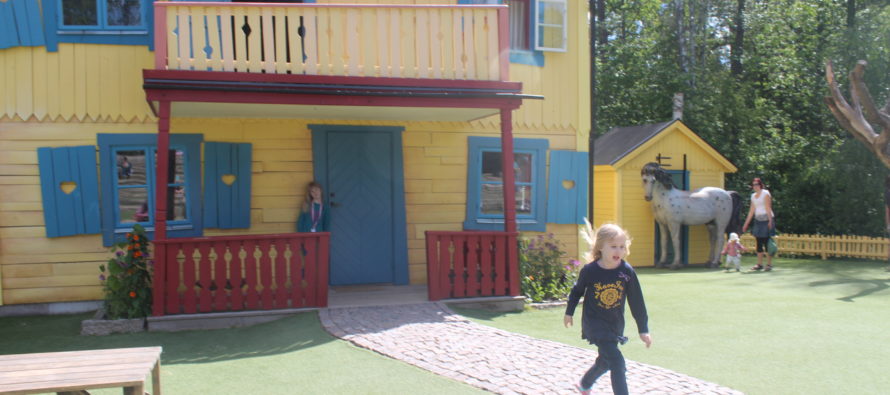 NordenBladet – Apparently in Scandinavia there is not a single child who wouldn't know the Swedish children's author Astrid Lindgren's* main character from the book "Pippi Longstocking" – the wealthy, naughty, strong and kind-hearted Pippi. For many a kid in the northern countries this girl with two red braids has brought an abundance of splendid emotions to their childhood. I recall how much I enjoyed the Pippi character as a child and just how my own children got the Pippi thrill a few years back.
In Sweden, going by car from Stockholm through Linköping 350 km along E4 road heading South (ca 4 hours driving) or from Göteborg along road 40 via Jönköping heading East (ca 3 hours driving) there's Vimmerby where back in 1981 initially under the name Sagobyn the "Astrid Lindgren World" was open (address: Fabriksgatan 59840, Vimmerby / home page astridlindgrensvarld.se) – an actual fairy tale land that continues to fascinate children as well as their parents. An ideal place to visit with the entire family! It is an exciting theme park open from May to August where you can meet lots of well-known characters from Astrid Lindgren's book for children.
The theme park with the Swedish name "Astrid Lindgren's Värld" (with a more common name "Pippi Longstocking Värld") is situated on a 180 000 square metre territory and there you can find everything – a cinema, theatric spectacles, a large fairy tale town full of doll houses, cafes, shops, playing grounds, a museum, a mini zoo, etc. The park offers employment to more than 50 actors depicting various characters from the book. it is possible to stroke Pippi's horse and step inside her great yellow "Villa Villekulla" or Villekulla Cottage. Many times a day plays are performed in Swedish language.
I like to travel with children – be it then a children-centered travel or my own business travel. When possible I always take my children along. Ivanka Shoshana (10) who has been diagnosed with autism has as a result of my continuous effort grown to be very brave. Despite the fact that usually a child with autism is very tough to be travelling with (you will never know when the tantrums occur and when they would lay down screaming so that there is nothing else to do than take the child in your arms and quickly flee from the scornful icy glances of people around you), travelling actually has been a factor that has helped broaden her horizon and has facilitated her socialisation. Today I am able to take her along with a light heart – the embarrassing moments are less, next to none. Oooh, but what happened in Pippi-land. Estella Elisheva (during the trip 9 years of age), who is usually a super obediant child and who has from birth been very easy to raise, dashed off to one direction, driven from excitement and joy of discovering the place, and Ivanka Shoshana (during the travel 7 years of age) dashed to the opposite direction – but I can fully understand the children. The entire theme park was just amazing that even a grown person will be overwhelmed! And of course we could not leave without clothing from head to toe into Pippi brand garments.
I add a few photos from that journey (summer 2015).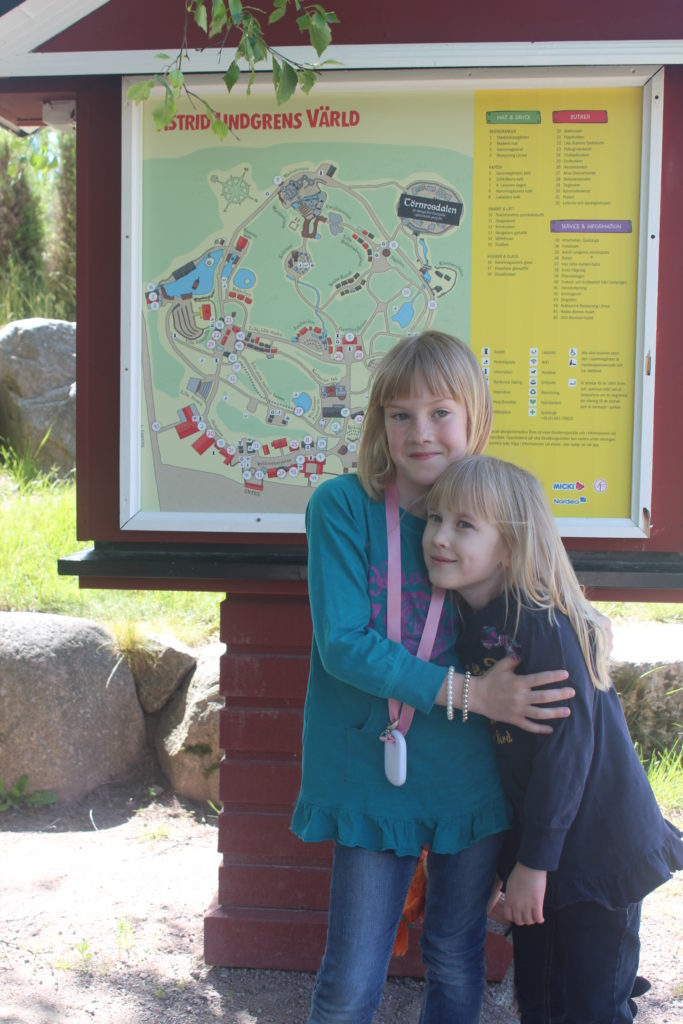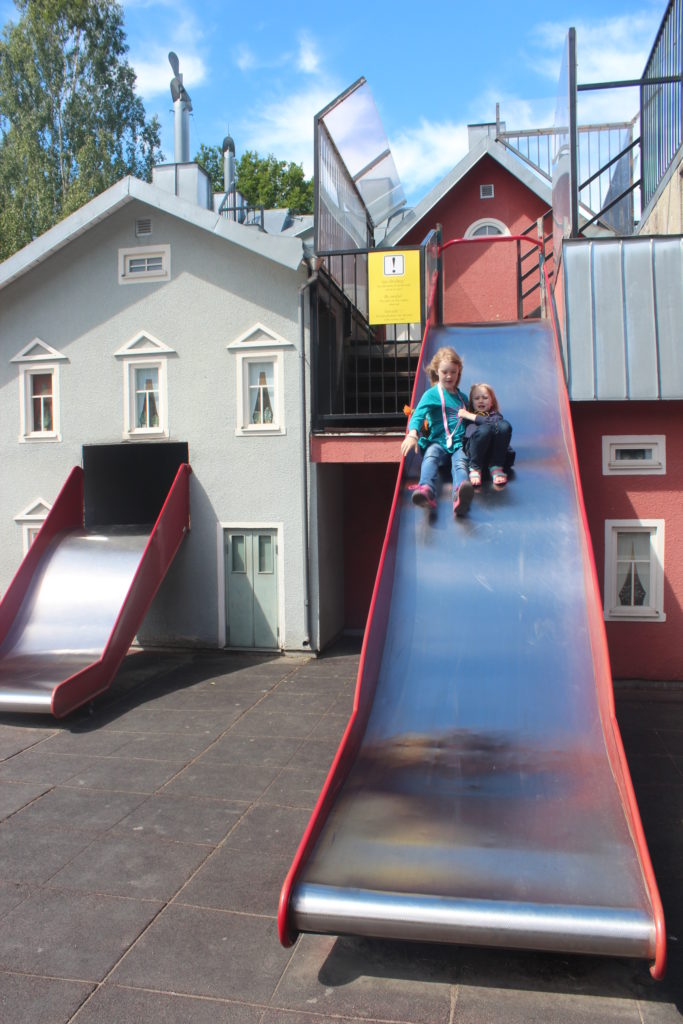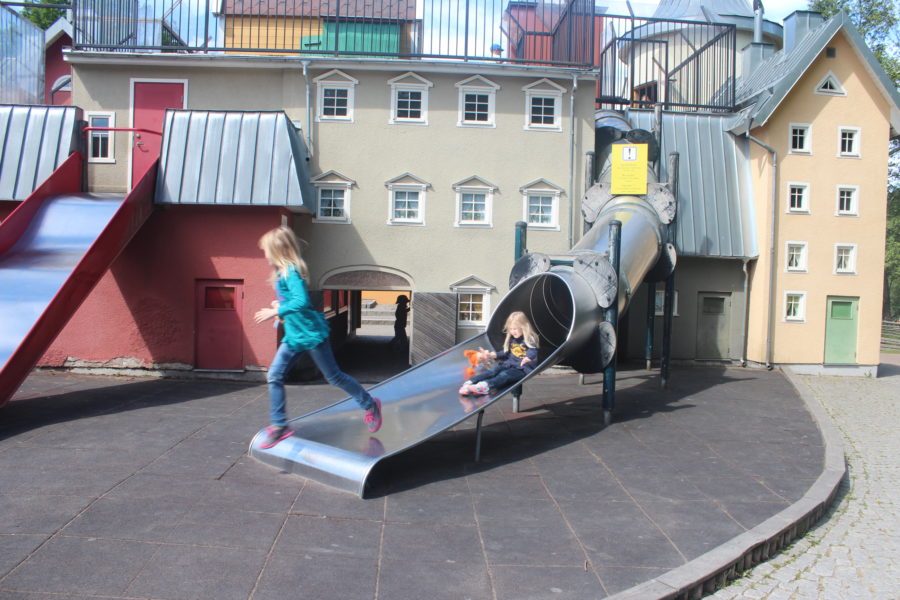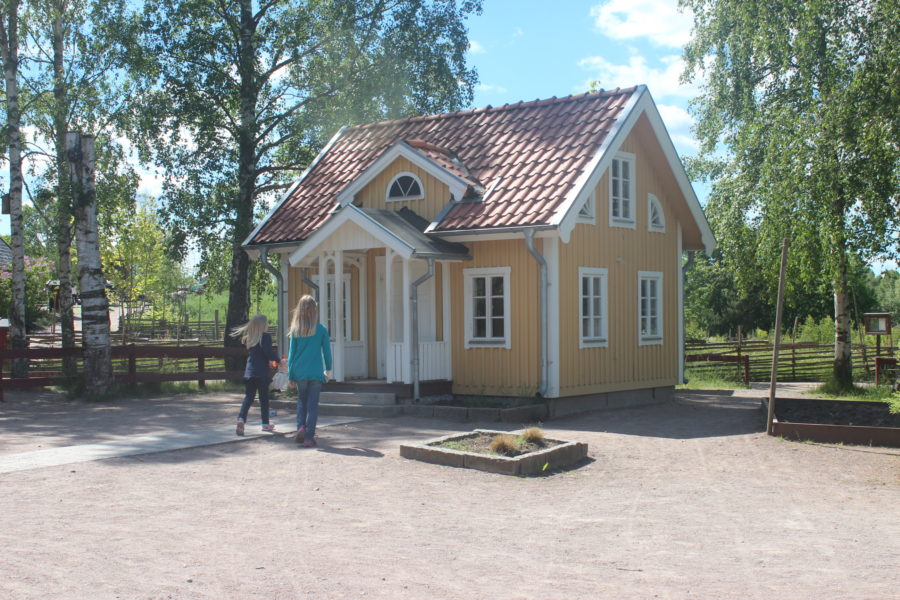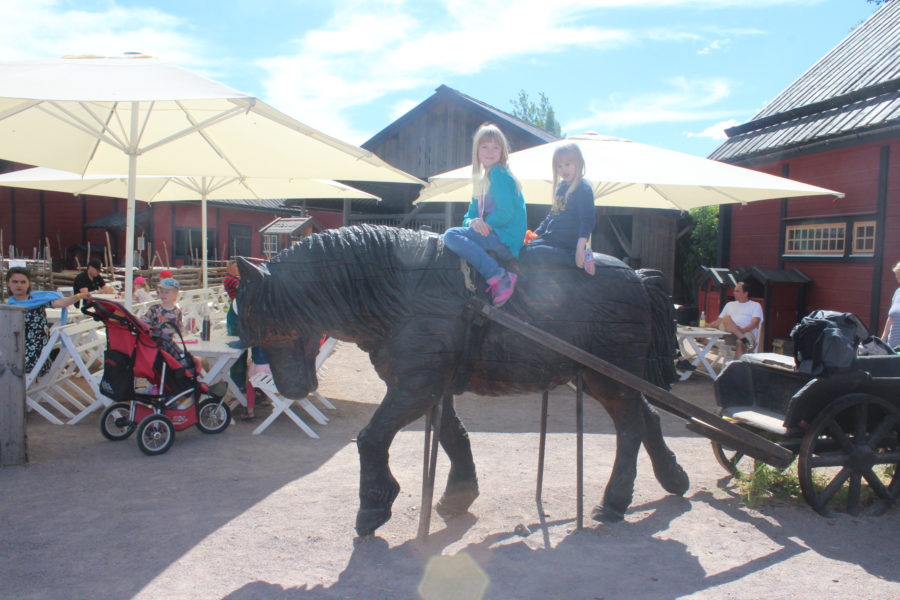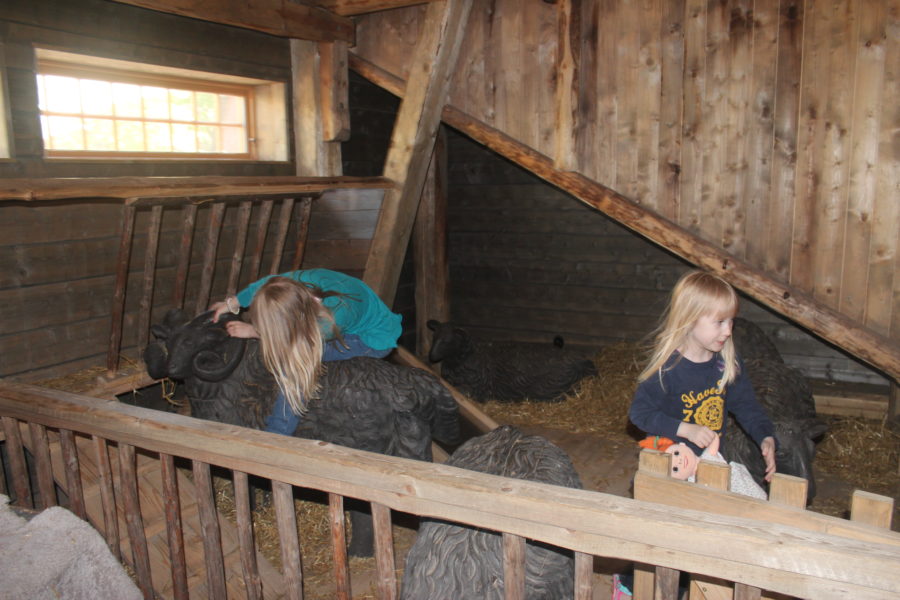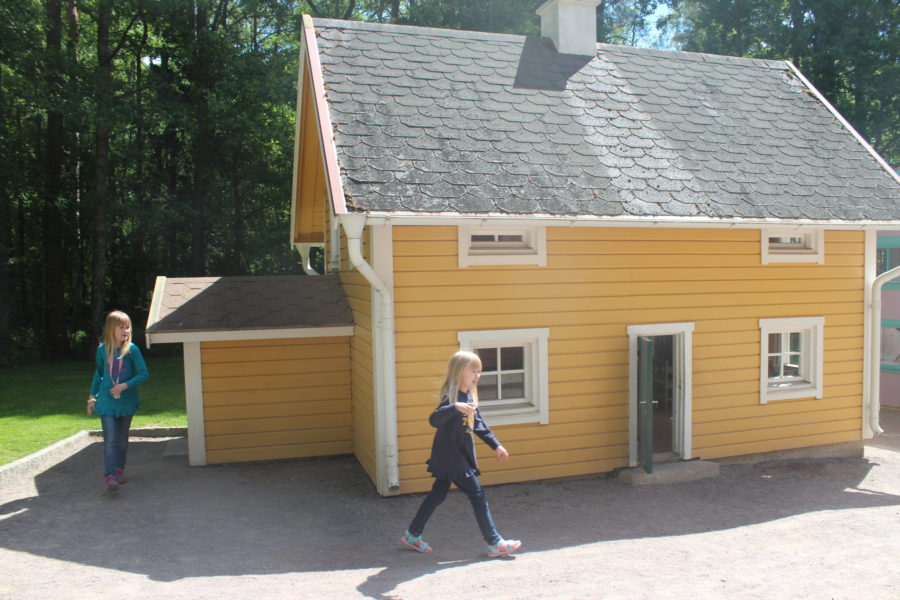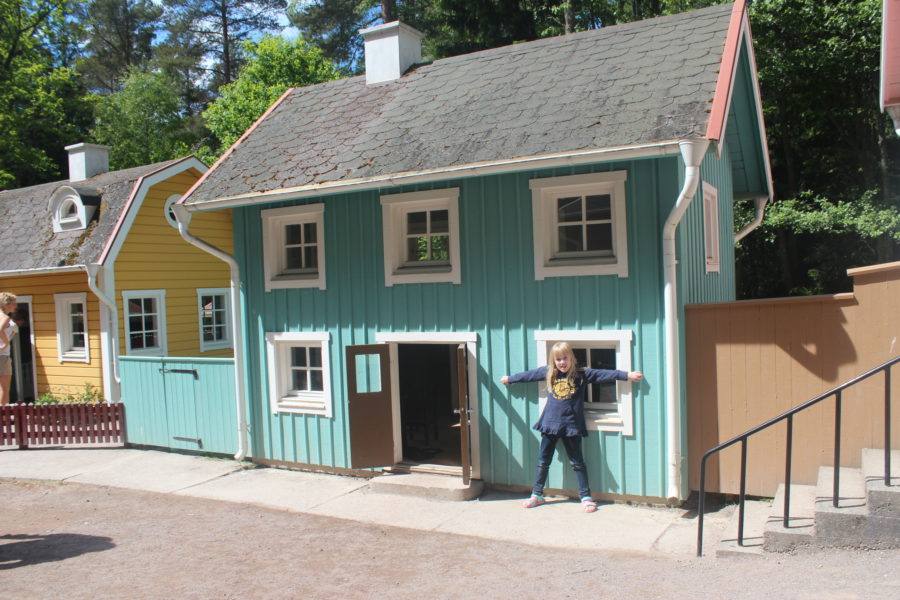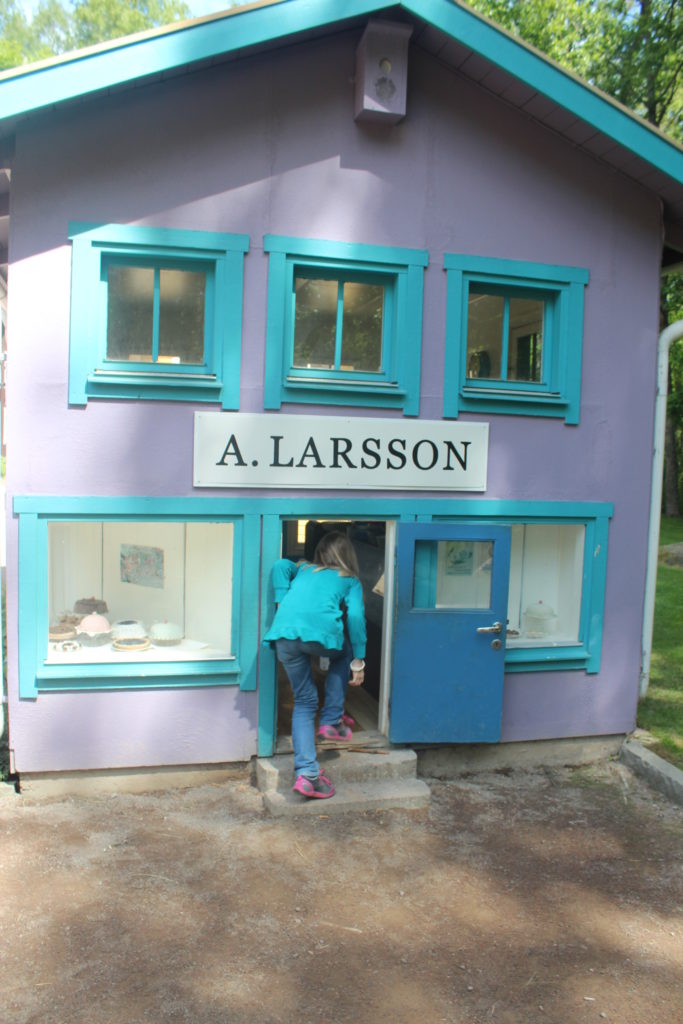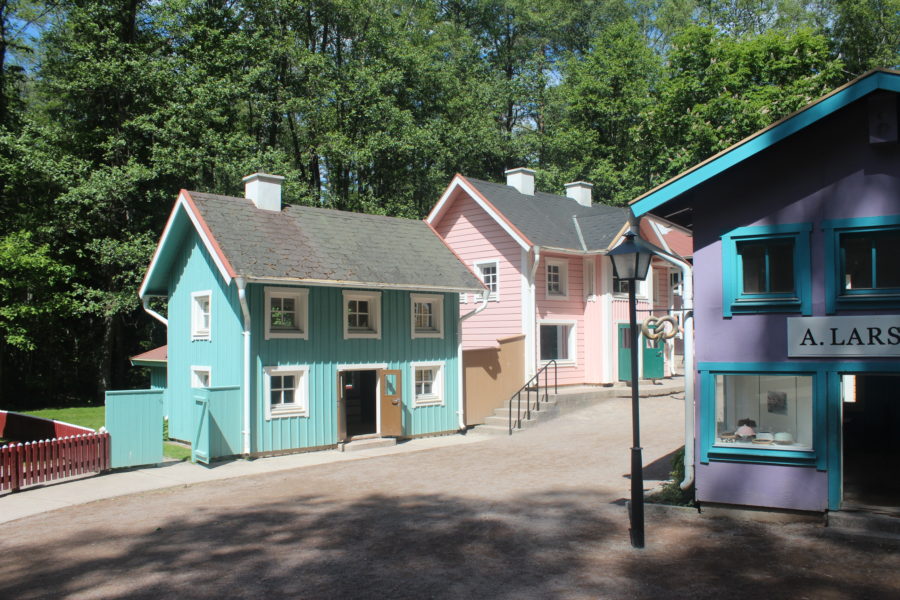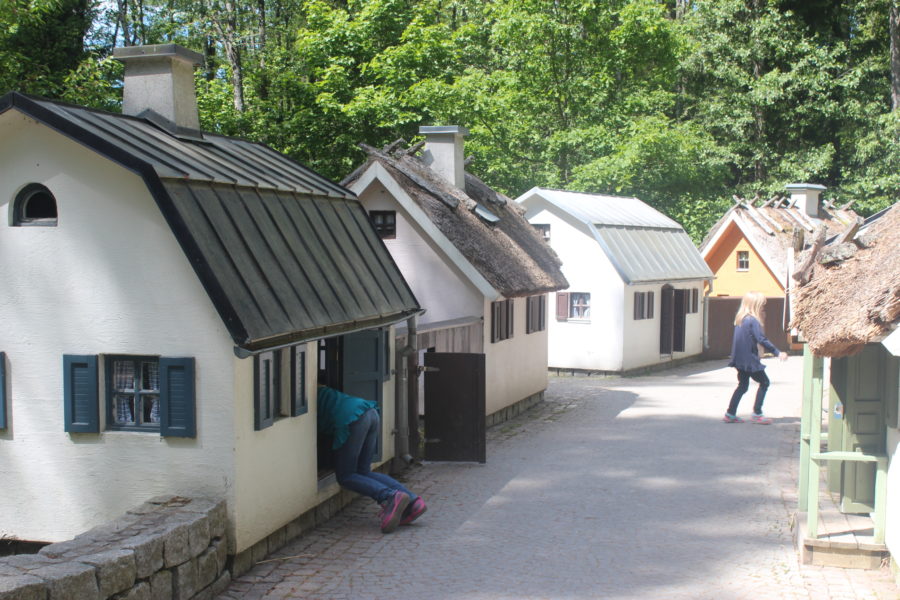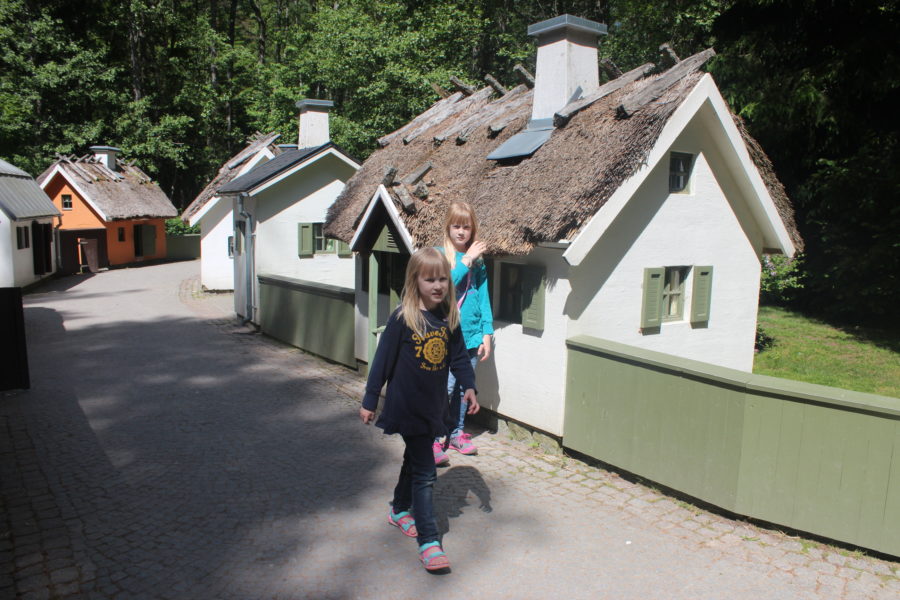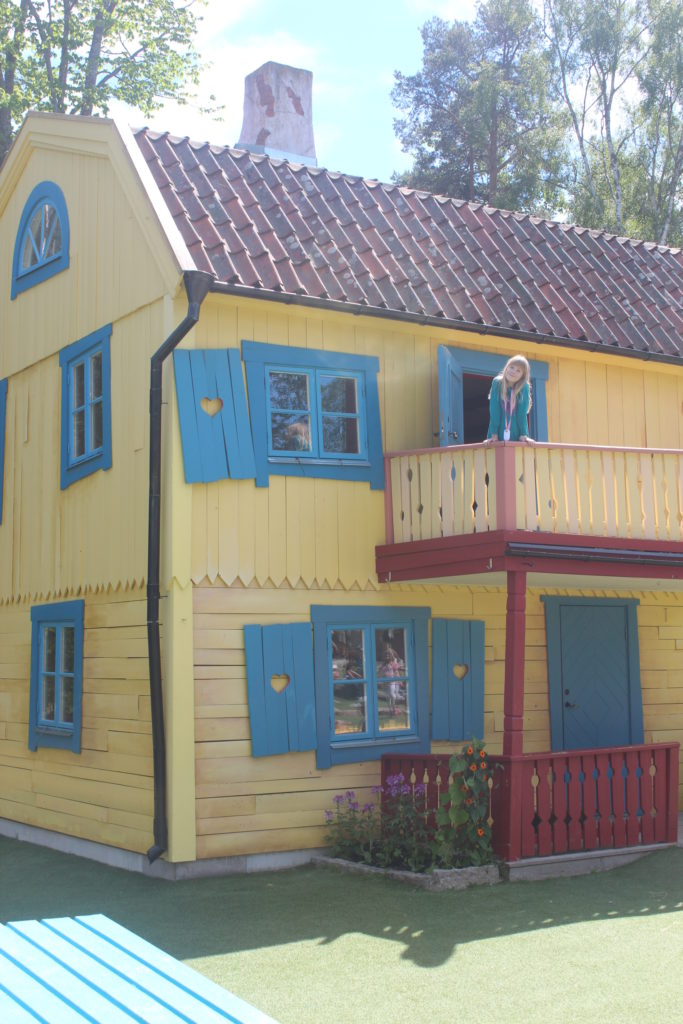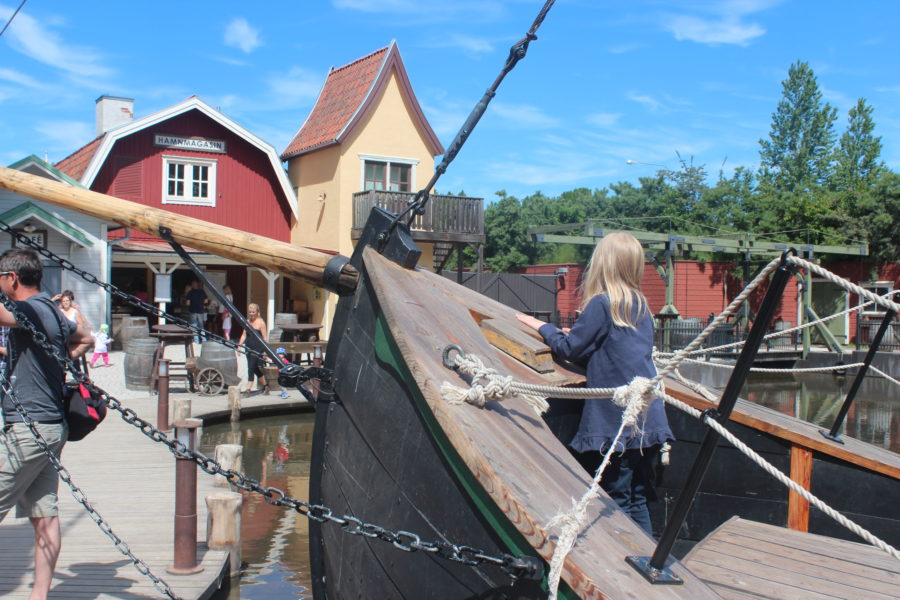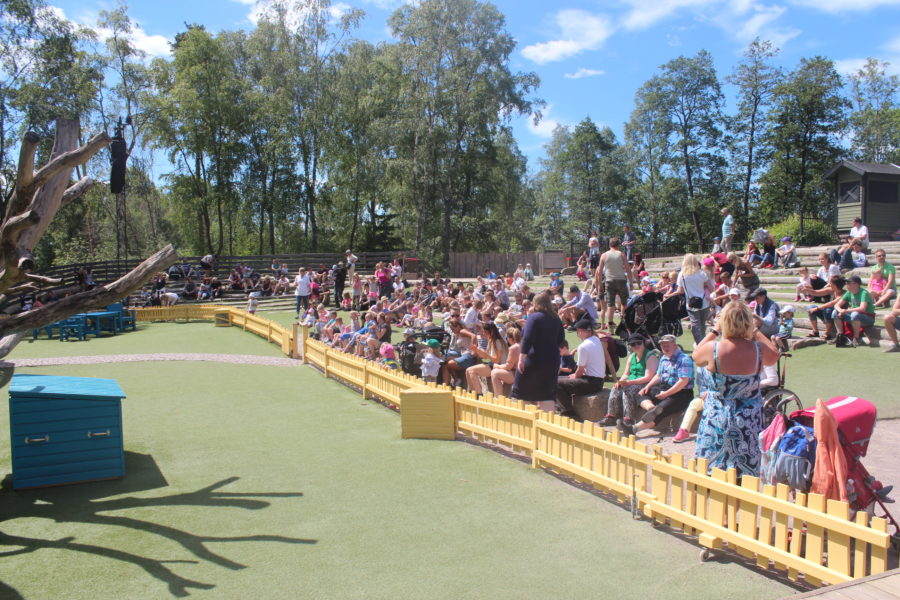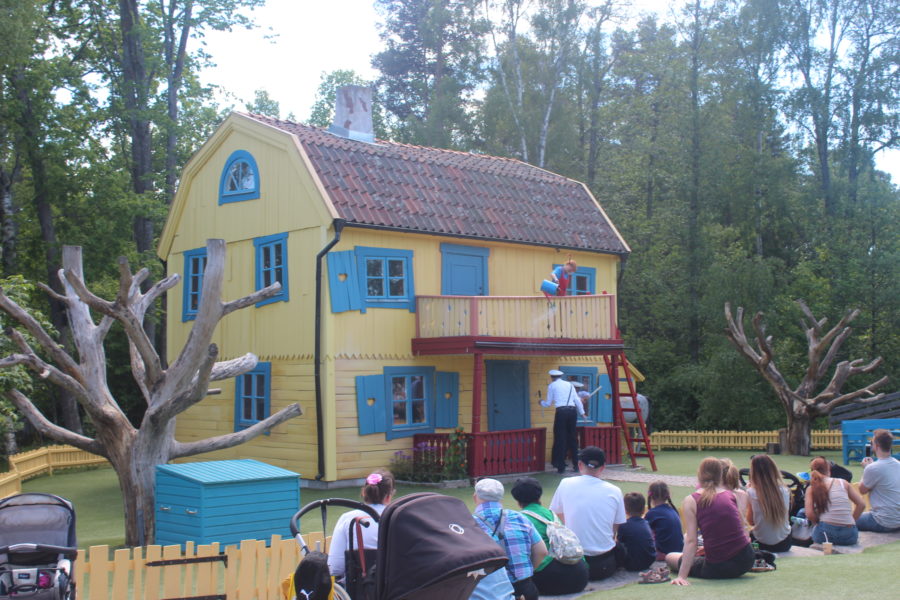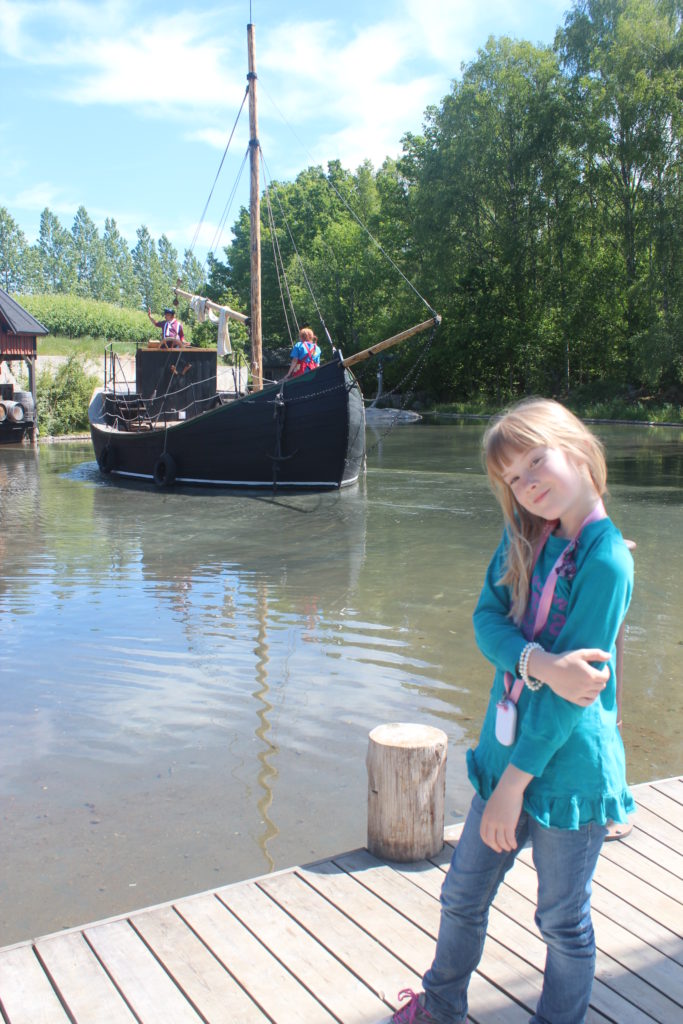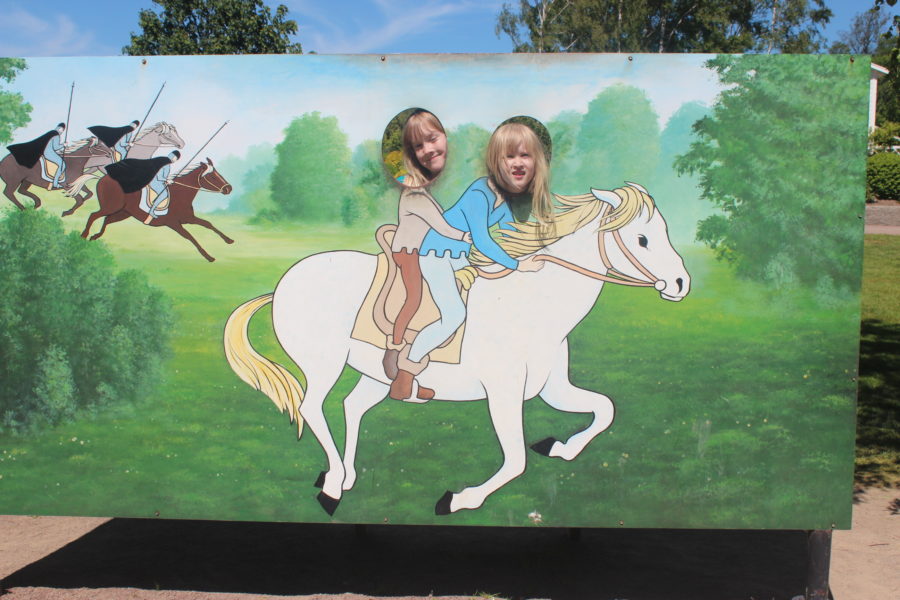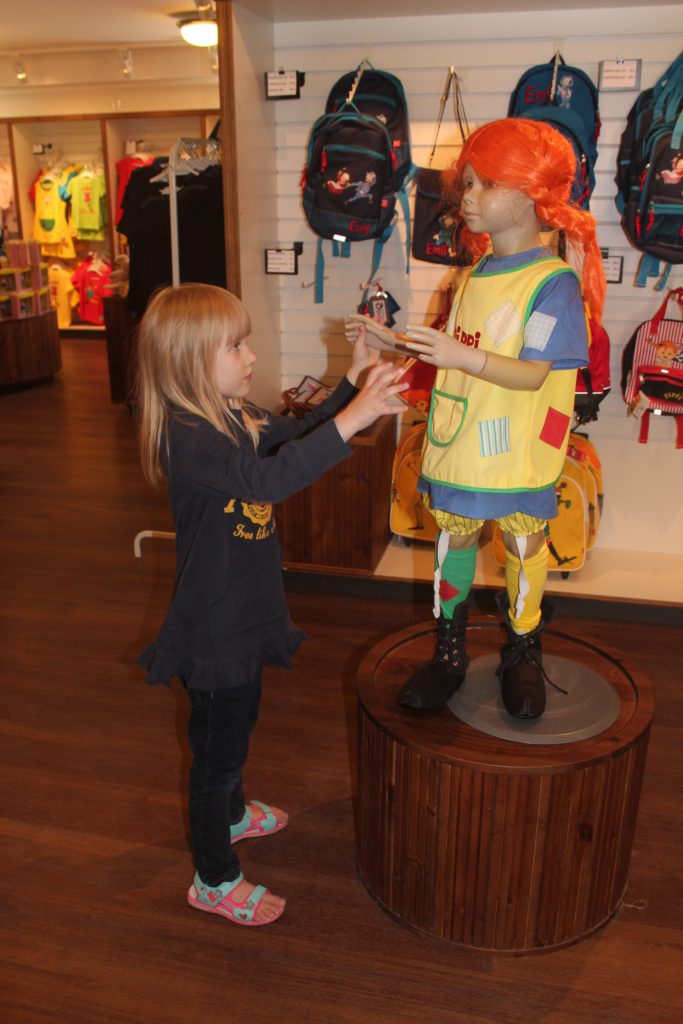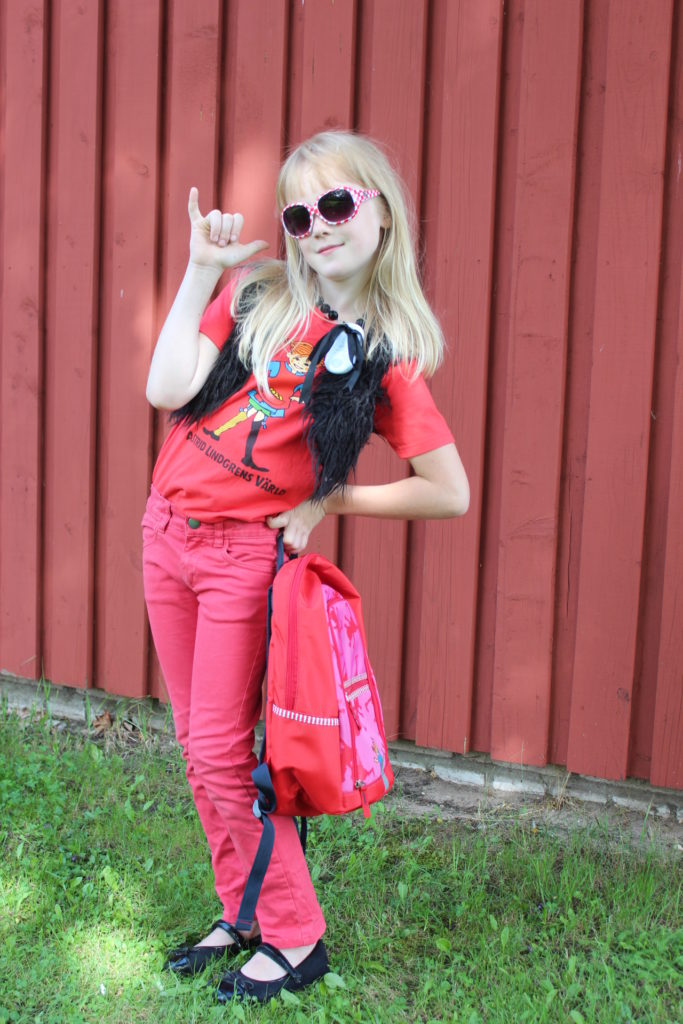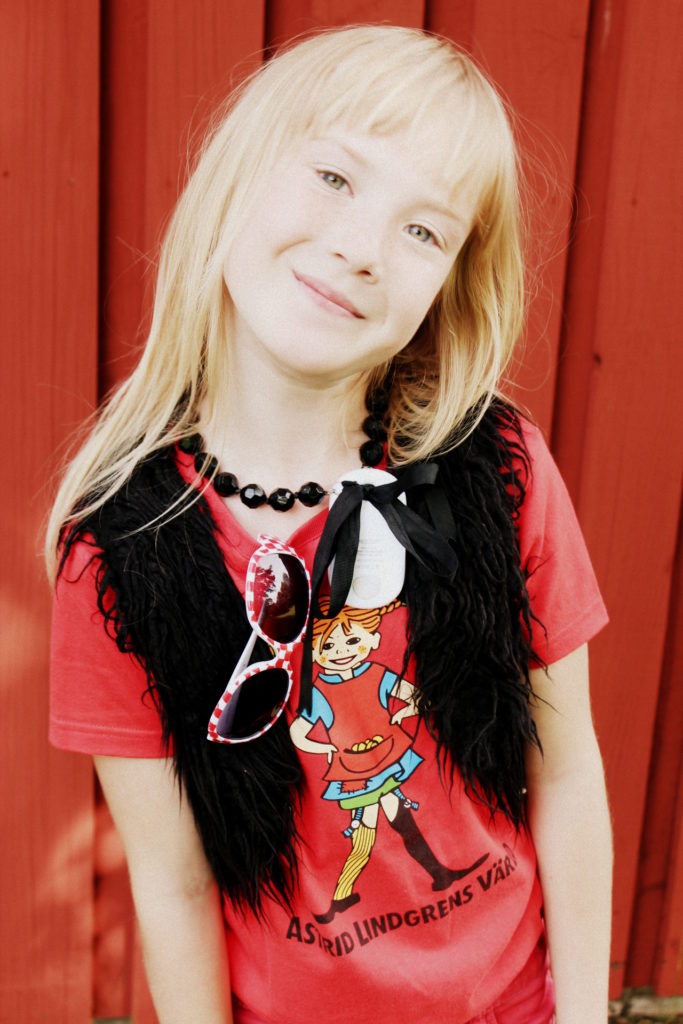 __________________________

Astrid Anna Emilia Lindgren (14 November 1907 – 28 January 2002) was a Swedish writer of fiction and screenplays. She is best known for children's book series featuring Pippi Longstocking, Emil i Lönneberga, Karlsson-on-the-Roof, and the Six Bullerby Children (Children of Noisy Village in the US), as well as the children's fantasy novels Mio, My Son, Ronia the Robber's Daughter, and The Brothers Lionheart. In January 2017, she was calculated to be the world's 18th most translated author, and the fourth most-translated children's writer after Enid Blyton, H. C. Andersen and the Brothers Grimm. Lindgren has so far sold roughly 165 million books worldwide.
Biography
Astrid Lindgren grew up in Näs, near Vimmerby, Småland, Sweden, and many of her books are based on her family and childhood memories and landscapes.
Lindgren was the daughter of Samuel August Ericsson and Hanna Jonsson. She had two sisters, Stina and Ingegerd, and a brother, Gunnar Ericsson, who eventually became a member of the Swedish parliament.
Upon finishing school, Lindgren took a job with a local newspaper in Vimmerby. She had a relationship with the chief editor, who was married and a father, and who eventually proposed marriage in 1926 after she became pregnant. She declined and moved to the capital city of Stockholm, learning to become a typist and stenographer (she would later write most of her drafts in stenography). In due time, she gave birth to her son, Lars, in Copenhagen and left him in the care of a foster family.
Although poorly paid, she saved whatever she could and traveled as often as possible to Copenhagen to be with Lars, often just over a weekend, spending most of her time on the train back and forth. Eventually, she managed to bring Lars home, leaving him in the care of her parents until she could afford to raise him in Stockholm.
In 1932 she married her employer, Sture Lindgren (1898–1952), who left his wife for her. Three years later, in 1934, Lindgren gave birth to her second child, Karin, who would become a translator. The character Pippi Longstocking was invented for her daughter to amuse her while she was ill in bed. Lindgren later related that Karin had suddenly said to her, "Tell me a story about Pippi Longstocking," and the tale was created in response to that request.
The family moved in 1941 to an apartment on Dalagatan, with a view over Vasaparken, where Lindgren remained until her death on 28 January 2002 at the age of 94, having already become blind.
Astrid Lindgren died in her home in central Stockholm. Her funeral took place in the Storkyrkan (Great Church) in Gamla stan. Among those attending were King Carl XVI Gustaf with Queen Silvia and others of the royal family, and Prime Minister Göran Persson. The ceremony was described as "the closest you can get to a state funeral."
Career
Lindgren worked as a journalist and secretary before becoming a full-time author. She served as a secretary for the 1933 Swedish Summer Grand Prix.
In 1944 Lindgren won second prize in a competition held by Rabén & Sjögren, a new publishing house, with the novel Britt-Marie lättar sitt hjärta (Britt-Marie Unburdens Her Heart). A year later she won first prize in the same competition with the chapter book Pippi Långstrump (Pippi Longstocking), which had been rejected by Bonniers. (Rabén & Sjögren published it with illustrations by Ingrid Vang Nyman, the latter's debut in Sweden.) Since then it has become one of the most beloved children's books in the world and has been translated into 60 languages. While Lindgren almost immediately became a much appreciated writer, the irreverent attitude towards adult authority that is a distinguishing characteristic of many of her characters has occasionally drawn the ire of some conservatives.
The women's magazine Damernas Värld sent Lindgren to the United States in 1948 to write short essays. Upon arrival she is said to have been upset by the discrimination against black Americans. A few years later she published the book Kati in America, a collection of short essays inspired by the trip.
In 1956, the inaugural year of the Deutscher Jugendliteraturpreis, the German-language edition of Mio, min Mio (Mio, My Son) won the Children's book award.(Sixteen books written by Astrid Lindgren made the Children's Book and Picture Book longlist, 1956–1975, but only Mio, My Son won a prize in its category.)
In 1958 Lindgren received the second Hans Christian Andersen Medal for Rasmus på luffen (Rasmus and the Vagabond), a 1956 novel developed from her screenplay and filmed in 1955. The biennial International Board on Books for Young People, now considered the highest lifetime recognition available to creators of children's books, soon came to be called the Little Nobel Prize. Prior to 1962 the Board cited a single book published during the preceding two years.
On her 90th birthday, she was pronounced International Swede of the Year 1997 by Swedes in the World (SVIV – Svenskar i Världen), an association for Swedes living abroad.
In its entry on Scandinavian fantasy, The Encyclopedia of Fantasy named Lindgren the foremost Swedish contributor to modern children's fantasy. Its entry on Lindgren summed up her work in glowing terms: "Her niche in children's fantasy remains both secure and exalted. Her stories and images can never be forgotten.
Translations
By 2012 Astrid Lindgren's books had been translated into 95 different languages and language variants. Further, the first chapter of Ronja the Robber's Daughter has been translated into Latin. Up until 1997 a total of 3,000 editions of her books had been issued internationally, and globally her books had sold a total of 150 million copies. Many of her books have been translated into English by the translator Joan Tate.
---
Advertisement: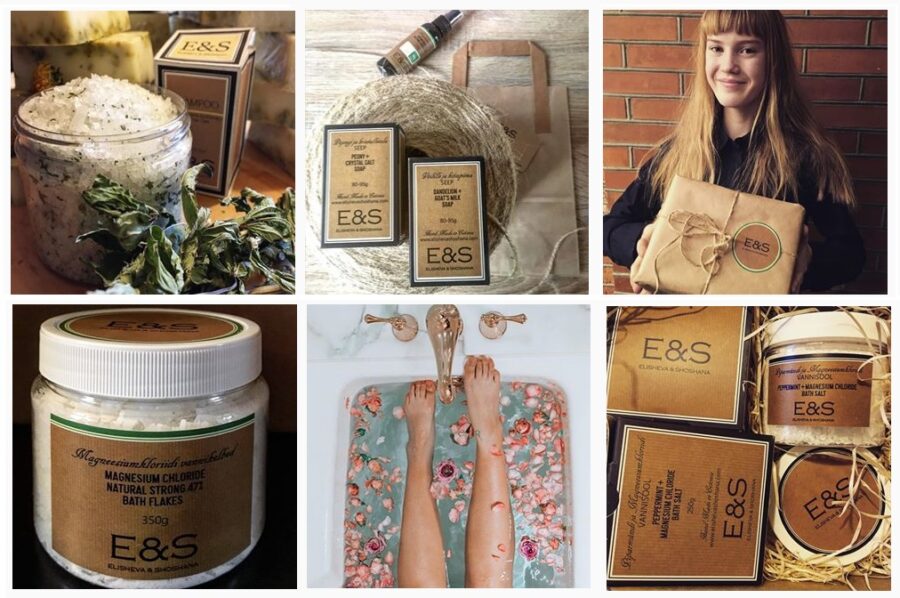 High quality & nature friendly luxury cosmetics from Scandinavia - ElishevaShoshana.com