Helena-Reet: Wonderful day filled with inspiration and positive emotions with Jon and Janni Olsson Deler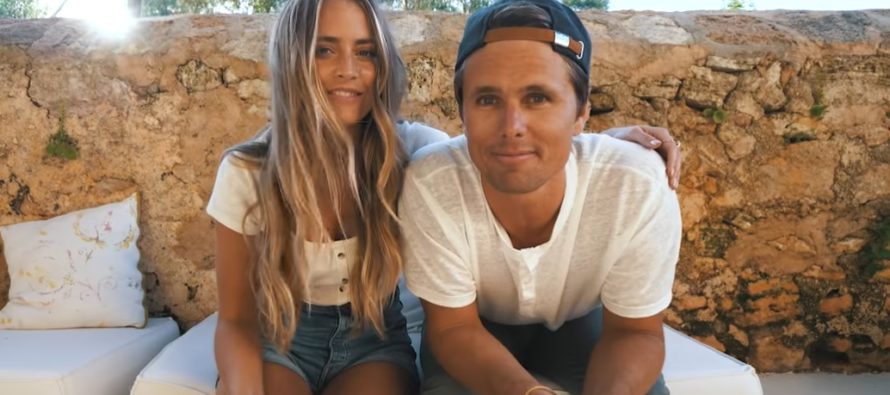 NordenBladet – Do you sometimes feel that you need extra inspiration, new kind of emotions, something different. As for myself, I find inspiration mostly in blogs-vlogs. Oftentimes I surf the web, from one blog to another (or from vlog to vlog), yet finding something inspiring is not that easy. Today I have been browsing the sites from various Swedish bloggers and stumbled upon the blog from Janni Olsson Deler, and from there on to her husband Jon's vlog – what an amazing couple of bloggers! Their way of vlogging – simply super cool! Love it so much!
It is curious that I have not noticed their blogs earlier, since I often read various Swedish blogs. By the way, for those who love blogs, Sweden has very many super great bloggers! I am fond of blogs-vlogs that are quality-based – where you can see devotion, enthusiasm and effort – quality photos, a coherent narrative, etc. Now, today I would bring out these two blogs.
Jon's and Janni's blogs (see: jonolssondeler.com and janniolssondeler.com) are steeped in POSITIVITY! I immediately liked the pages – I like "Yes" people – the positively minded folks who see the bright side of life, not the troubles. Who live a full life and yet can apprecite the little things in it, are supportive and loving towards each other, also somewhat vane and able to find pleasure in living. Besides, it won't go unnoticed when people have hobbies. You can usually perceive if things are done with passion or just for the sake of it – the posts reveal that there is the person's soul in the thing – new cameras are tested, there is dialogue with the fans, people open up, give out their energy – not to mention active and healthy lifestyle that both practice.
I have spent the entire day today in the company of Jon and Janni Olsson Deler – I just couldn't stop. At the moment it feels as if we were long time friends. I even brought my laptop to the treadmill, to keep viewing Jon's vlogs.. Hehe.. I did a lot of sports as a result – time was flying. Thank you for the cool vlog posts! You are most positive and inspiring!
Today's blog will be concluded by Jon's idea, I quote: "When you think it's enough, double it!" A word of wisdom that well suits every situation. Sunny hugs to all!
Photo: Jon ja Janni Olsson Delér (YouTube)
---
---