Helena-Reet: Amazon England seeks to cooperate with Elisheva & Shoshana brand!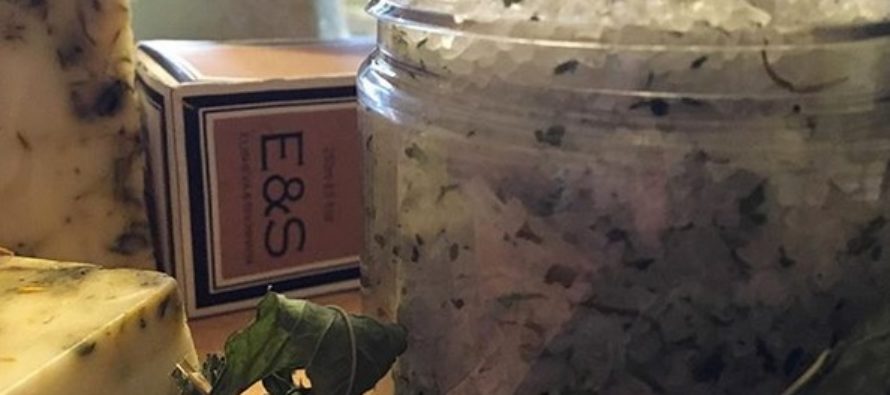 NordenBladet – For the past few weeks my time has in a concentrated manner been spent on the active development of Elisheva & Shoshana cosmetics brand. The recipes for cosmetics products that for half a year have been tested and have been work in progress are now taking shape and form. It is time that the ideas visualized in my mind's eye obtain an actual physical form – the first products are ready and now awaiting the labels and packages.
For me the entire production process has been super fun and without stress – I have been doing something that I really like. This in my case is most important – I only choose to do the things and get involved in the activities that interest me and give pleasure. This is called freedom. Oftentimes I have been asked how my business is so successful, how it can be possible that with a team a lot smaller in percentage it is possible to accomplish that much. It is not a big secret actually – that ALL these people that are in cooperation with me, are professionals – such people who are fond of what they do unfailingly. Since life is so short and I do not feel like lowering my head before anybody then I only communicate with people who do their thing with all their heart and with passion. People involved in this undertaking love the work and the challenge. Of course there are exceptions and I do not agree with the claim that there is always and fully only success accompanying my endeavors. Through the years there have actually been quite a few shortcomings. Yet this can not change the baseline – I have only been involved in undertakings that nurture the soul – in this way I have always won, not lost. I have grown as a person and have not lost the lesson. You cannot lose if you do something that is close to the heart.
Journalism has been the greatest passion in my life – I am proud of my accomplishments in this field. I know that there are not so many people able to say that they are managing a six-language online media channel as well as printing press, are represented in 17 countries and have in social media the monopoly in Scandinavian journalism landscape. This has been my contribution in the Northern media landscape.
Now I wish to set new challenges – I want to launch a care cosmetics series, created in the first place to a Northern person. Everyone has heard the frase "Scandinavian welfare model" – but what exactly does it mean? It means that the thinking is on the individuals' level – action is taken to put the individual and their living environment first. The thinking context is the future, not the present. The entire life-business-production line must be green and sustainable.
Elisheva & Shoshana (E&S) first handmade products have briefly been advertised in Instagram and Facebook and just two small stories have been posted in NordenBladet (my blog is published in four languages – Estonian, Finnish, Swedish, English) and now I was startled again – I sometimes forget that even though we are roughly a company that can be described as "desk in bedroom" rather than 7000 staff members in office – then our grasp reader- and coverage wize exceeds that of many national newspapers. Thus at first I was full of juvenile joy when Amazon.co.uk wished to cooperate with me. Amazon! Amazon, com, Inc (earlier also known as Cadabra, Inc) is after Alibaba Group the second largest web store sales-wize. I really admire the founder, 54-year-old Jeffrey Preston Bezos. One must be talented, determined an industrious to build a company that will make you the world's leading millionaire. Mystically gifted! And now when such calibre company seeks to collaborate with a small Scandinavian brand – there nothing else to do than be happy and thankful! 🙂
Once an close acquaintance called and said: "You have written yourself in history, you do really cool things but why would you ask people their opinion about your labels? Are you so undecided that you cannot think for yourself? Why would you place yourself in such awkward situation." I was surprised about this call – the question is not whether i can make up my mind, on the contrary – I find it nice to hear and consider the thoughts of the readers that have been following me online for 10+ years – I trust these people, they are dear to me. Certainly I can decide for myself I surely I will always make the final decision myself, but I guess the secret of a great product is cooperation. Just the personal touch, personal contact, genuine passion, affection and being there with heart and soul will bring you closer to the goal. Something that has been done with the heart cannot turn awry and will always bring closer the best "success algorithms". At least my experience tells me that.
---
---