A Nobel way to discover Stockholm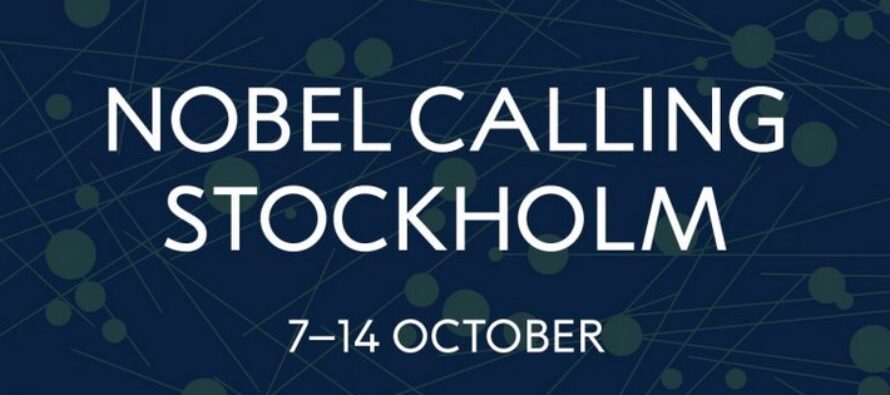 NordenBladet – Between October 7 and 14, the Nobel Prize winners of 2019 will be announced. During this week, you can attend a series of events labeled Nobel Calling Stockholm. The focus will be on the importance of science, literature and peace efforts, and the events will be held at various locations around town.
Learn more about the history of the Nobel Prize, take a guided tour of the Stockholm City Hall or put together your own molecule out of yarn.
The Nobel Prize Award Ceremony is held on December 10, 2019. Top scientists, royalties, and politicians gather in Stockholm Concert House to honor this year's Laureates. In the evening, the Nobel banquet is held in the City Hall.
2019 Nobel Prize announcements:
Join the Nobel Prize Museum and listen to "the magic phone call", when this year's Laureates are announced.
Physiology or Medicine – Monday October 7, 11:30 am at the earliest.
Physics – Tuesday October 8, 11:45 am at the earliest.
Chemistry – Wednesday October 9, 11:45 am at the earliest.
Literature – Thursday October 10, 1:00 pm at the earliest.
The Swedish Academy will announce the Nobel Prize in Literature for both 2018 and 2019.
Peace – Friday October 11, 11:00 am.
Economic Sciences – Monday October 14, 11:45 am at the earliest.
For more information go to: The Nobel Prize Museum
Be inspired by ideas that changed the world. The Nobel Museum contains all essential information about the most prestigious prize in the world, Alfred Nobel, and the Nobel Laureates. Guided tours, films, and diverse objects take you from idea to the Nobel Banquet. Bistro serving lunch, Nobel ice cream and more. Shop.
Address: Stortorget, 11129 Stockholm
Phone: +46(0)8-534 818 00
nobelprizemuseum.se
---
---