Nordic Business Forum Sweden 2019: Simon Sinek´s five must-have components to succeed in the infinite game + FULL keynote video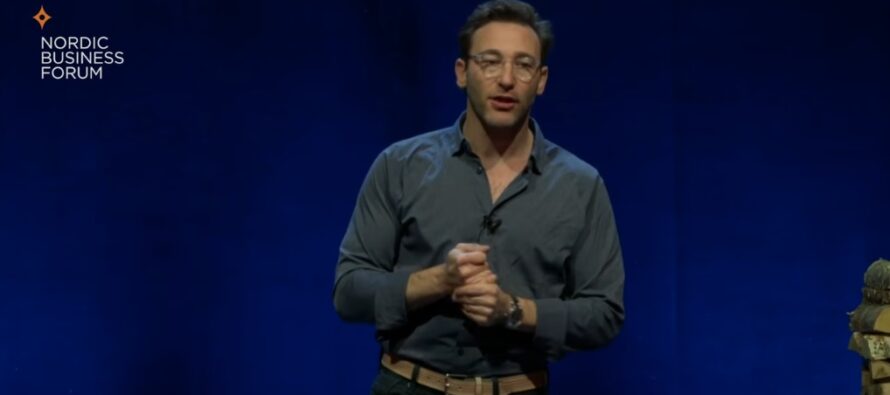 NordenBladet – You can win every battle but still lose the war. The goal is not to beat your competition; the goal is to outlast them. So what does it mean to play the infinite game as a leader? It means you leave something behind that outlasts your finite presence or contributions. An infinite leader builds a culture so strong, that when the leader is no longer there, the culture lives on. Infinite leaders commit to their just cause. The work produced by striving for that just cause has the indelible fingerprints of the leader, and lasts far beyond the time of the leader's tenure.
"When somebody is playing with an infinite mindset
then they know that sometimes you have the best product
and sometimes somebody else has a better product..
There´s no such thing as winning or losing
There´s no such thing as being the best
There´s only ahead and behind.
And the goal is not to beat the competition
The goal is to OUTLAST the competition!
The only true competitor in the infinite game is YOURSELF!" –
Simon Sinek
Sinek´s (46) five must-have components to succeed in the infinite game:
1. Just cause — More than your "why" or purpose, a just cause is what motivates you to get out of bed in the morning. It's the passion or hunger that burns inside that compels you to do what you do. Your just cause is what powers you to outlast your competitors. It propels you forward in the face of adversity and empowers you to persevere when you feel like giving up.
2. Courageous leadership — Playing the infinite game requires leaders to prioritize the just cause above anything else. They are willing to stand up to the pressures of the Board, Wall Street, or popular sentiment, and stay true to their cause. This struggle is often too great for a single person to tackle alone, so it requires all the leaders of the organization to band together and act in alignment.
3. Vulnerable team — Sinek says being a vulnerable team doesn't mean it's acceptable for everyone to walk around crying. It means you've invested the time and energy to build a culture in your organization where people feel safe to be themselves. They can admit they don't know something or that they made a mistake. They can take appropriate risks without fear of retribution or retaliation. If you're people don't feel safe, that is your fault, not theirs.
4. Worthy adversary — In the infinite game, adversaries are acknowledged and treated with respect, but our success or failure isn't measured against them. Ultimately we are competing against ourselves, and our success or failure should be measured against our just cause. Our adversaries may push us to improve our products, services, marketing, etc., but in the infinite game we are constantly striving to become a better version of ourselves in order to fulfill our just cause.
5. Open playbook — Too many organizations pursue a variable cause with a fixed strategy, Sinek theorizes, rather than pursuing a fixed cause with a variable strategy. Having an open playbook means leaders and organizations are willing to have flexible strategies and plans that change as needed to pursue their just cause. An open playbook also means you are transparent with your strategies, so all members of the team can literally be on the same page. Leaders resist being too transparent with information because they fear losing control. They distrust how people will use that information so they hold it close to the vest. That only results in people making sub-optimal decisions because they don't know all the plays in the playbook.
____________________________________________
Who is Simon Sinek?
Simon Oliver Sinek (born October 9, 1973) is a British-American author and motivational speaker. He is the author of five books, including Start With Why (2009) and The Infinite Game (2019).
Sinek was born in Wimbledon, London, United Kingdom and as a child lived in Johannesburg, South Africa, London, and Hong Kong before settling in the United States. He graduated from Northern Valley Regional High School at Demarest in 1991. He studied law at London's City University, but left law school to go into advertising. He received a BA in cultural anthropology from Brandeis University.
Sinek began his career at the New York ad agencies Euro RSCG and Ogilvy & Mather. He later launched his own business, Sinek Partners. Simon Sinek's golden circle which describes a perspective of the influence of successful leaders and organisations.
Sinek has written five books. Start With Why, his first book, was published October 2009. His second book, titled Leaders Eat Last, appeared on the bestseller lists of the Wall Street Journal and The New York Times.
As a motivational speaker, Sinek has given talks at The UN Global Compact Leaders Summit, and at the TEDx conference.
In June 2018, The Young Turks reported a $98,000 no-bid contract from U.S. Immigration and Customs Enforcement (ICE) for "customized Simon Sinek leadership training" to take place between April 26 and May 15 2018.
Sinek is also an instructor of strategic communications at Columbia University, and is an adjunct staff member of the RAND Corporation.
Sinek started Optimism Press, which is an imprint of Penguin Random House.
Books:
Sinek, Simon (2009). Start With Why: How Great Leaders Inspire Everyone to Take Action.
Sinek, Simon (2014). Leaders Eat Last: Why Some Teams Pull Together and Others Don't.
Sinek, Simon (2016). Together Is Better: A Little Book of Inspiration.
Sinek, Simon (2017). Find Your Why: A Practical Guide for Discovering Purpose for You and Your Team.
Sinek, Simon (2019). The Infinite Game.
Tags: #SimonSinek #NordicBusinessForum #NBF2019 #NordenBladet #nbforum #nbfsweden
---
---
Advertisement: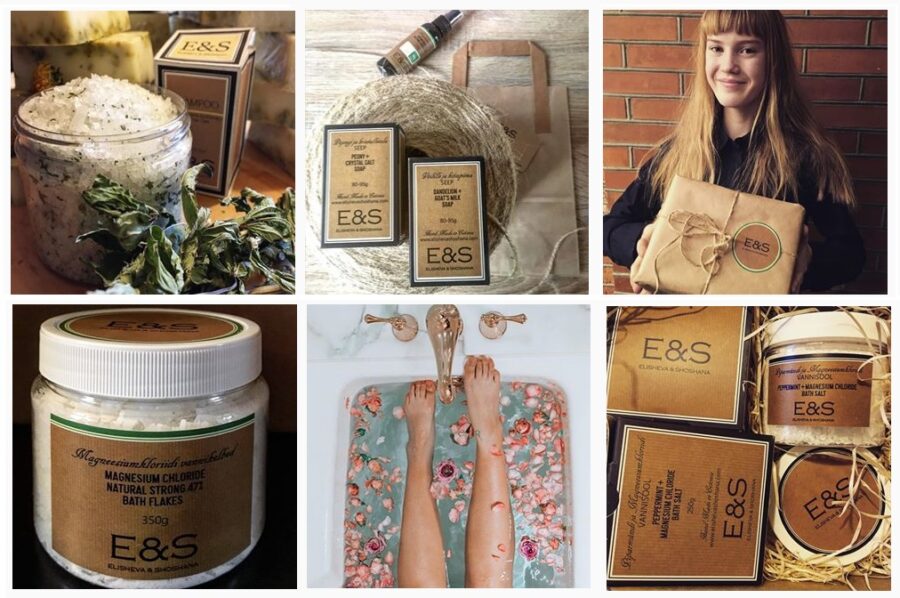 High quality & nature friendly luxury cosmetics from Scandinavia - ElishevaShoshana.com