Helena-Reet: We apply for Estonian National Museum's "Own exhibition 2020" contest with the idea "Our domestic witch kitchen"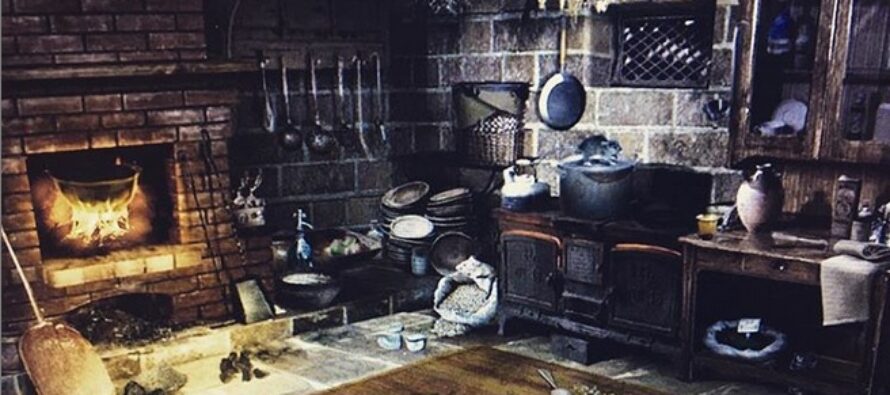 NordenBladet – During the weekend me and my kids visited Estonian National Museum's fairy tale exhibition "Once upon a time" (see pictures and videos from the visit to the museum HERE) and I read that ENM is arranging also this year the contest "Own exhibition". This is a contest where the winner will be entitled to organize own exhibition at ENM! Therefore ENM is awaiting ideas from those individuals, organizations, and civil society that do not curate exhibitions and do not do museum work day to day. What a great opportunity!
The theme of the exhibition is collaboration. Since for a while now I've had the idea to arrange a personal exhibition for Ivanka Shoshana (I've written about it some time ago HERE), then this would suit ideally – we are applying for ENM exhibition space together – hers as well as my ceramics and paintings. Whether the opportunity smiles, we will see, but it is worth to give it a try! I believe for some reason that this is a wonderful idea! The world hosts a number of children that are disabled (with special needs), and the mothers who raise an autistic child know that it is a great blessing when the child finds a hobby. The capacity of autistic children to communicate can be incomplete, but oftentimes they excel in other faculties. When you find an activity that your child likes, you wish to inspire them to get better at those activities, encourage them to grow and develop along that activity. When autistic persons find themselves a hobby, they can achieve good results. Ivanka Shoshana has several hobbies: she likes to pose (she is a model for our E&S cosmetics and art brand, and co-creates content for social media), she loves to paint, although just a few years ago she refused to hold the pencil (yet once I bought her acrylic and oil paints and professional canvases, she immediately wished to paint!), she loves ceramics (now already over a year she has been taking private clay classes) and she also likes music (we have a piano at home that she more and more often uses to play songs by memory).
Should my competing idea "Our domestic witch kitchen" win, the museum guests would see a tiny bit of Estonian farm kitchen and exciting activities that are done at the long homely table. The kitchen is not merely a place where one messes around with pots and pans, keeps food and where the family meets for the meal. The kitchen is the heart of the home where a lot more takes place – it is the long table at which many common activities are done. The kitchen is a magical place that invites to create and engage together. For the exhibition "Our domestic witch kitchen" I would reveal some aspects of my home environment.
My youngest daughter is a child with special needs – autistic. In order to involve her more in the daily life, I founded the brand "Elisheva & Shoshana". The aim was to do something good (protect animals and nature, consume less, consume only the natural and quality products) and do something with my darling daughters – Estella Elisheva (13) and Ivanka Shoshana (11). I wanted us to have our "own project" together. Now the family has a tradition of doing handicraft together – flowing and burning clay pots, vases, plates and cups; painting on different canvases with acrylic paints, but also tying together herbs and hanging them to dry above the oven, and preparing home made cosmetics (soaps, bath salt, etc) together. Doing things together is great and it offers to the soul – every one of us is the artist of own life, and peaceful home environment creates happiness!
With the exhibition we would display paintings and ceramics made by ourselves. Also, we would compile an exposition of herbs and would reveal some simple ways of preparing home made cosmetics.
📌 PLEASE VOTE FOR US 🙏 HERE (#1 Meie kodune nõiaköök)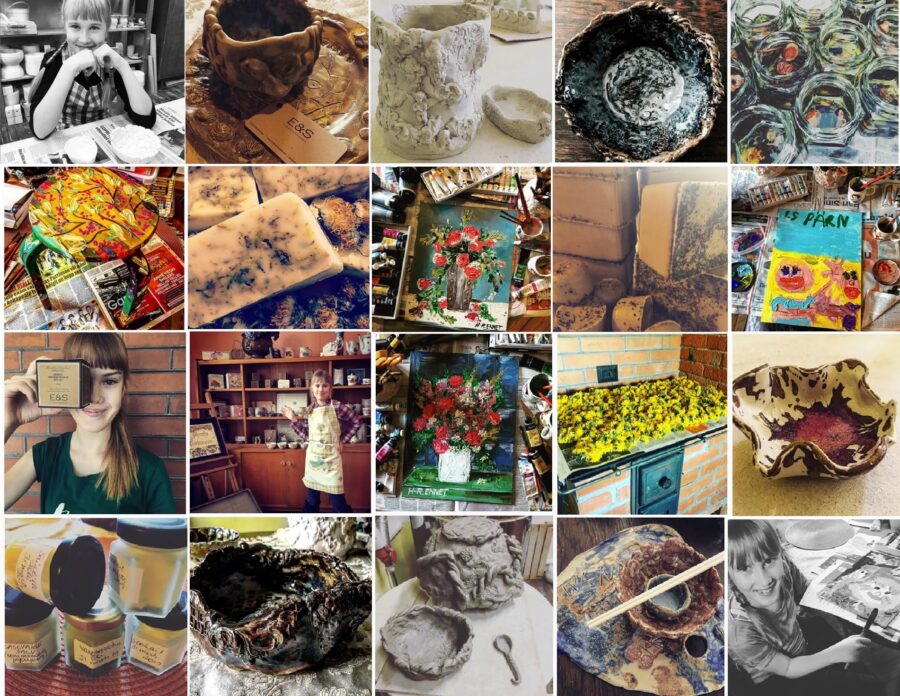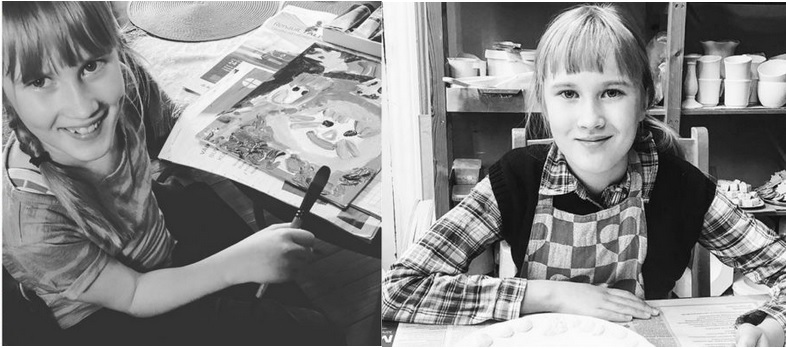 Own exhibition 2020 is open for all participants, if you are interested, you can find out more HERE! 🙂
Photos: ElishevaShoshana.com
Source: NordenBladet.ee
---
---
Advertisement: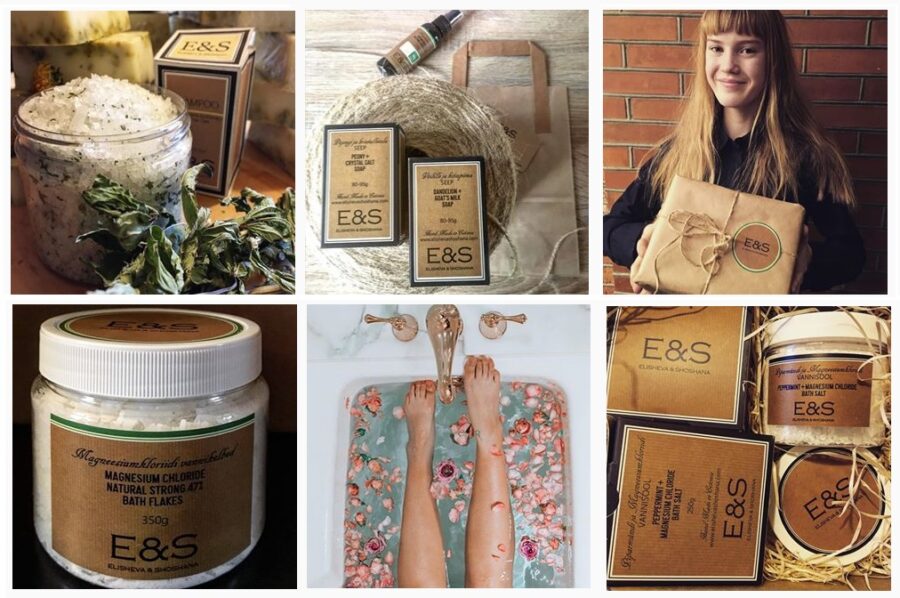 High quality & nature friendly luxury cosmetics from Scandinavia - ElishevaShoshana.com