Helena-Reet: About the weekend and a valuable idea from the "Jar of good ideas"!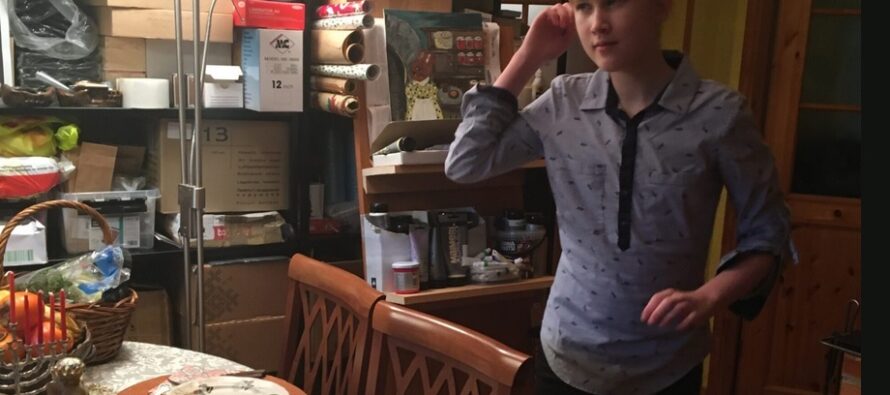 NordenBladet – The weekend has passed under the subtitle of cooking and enjoying delicious food. On Friday I made some tasty wok dish and we ate the rhubarb-almond cheesecake that I has made on Thursday. Along with it I prepared the wonderful meadsweet tea (which naturally was prepared from the herbs gathered and dried by myself). My new favourate is Felix's tomato-chili sauce, it is a great match to accompany the fresh salad as well as the heated wok dish.
Mostly I take frozen vegetables to make the wok dish. It tastes lovely when you mix Härmavili's "Wok mix" (400g product contains carrots, mungoa sprouts, red sweet pepper, green peas, black mushrooms, leek and pea pods) and Maahärra "Vegetables with Asian spices for frying" (400g product contains generally the same ingredients as the wok mix). It is a simple food to prepare, when you look for low calories (100g will give just 33kcal) and wish to have the food on the table in an instant.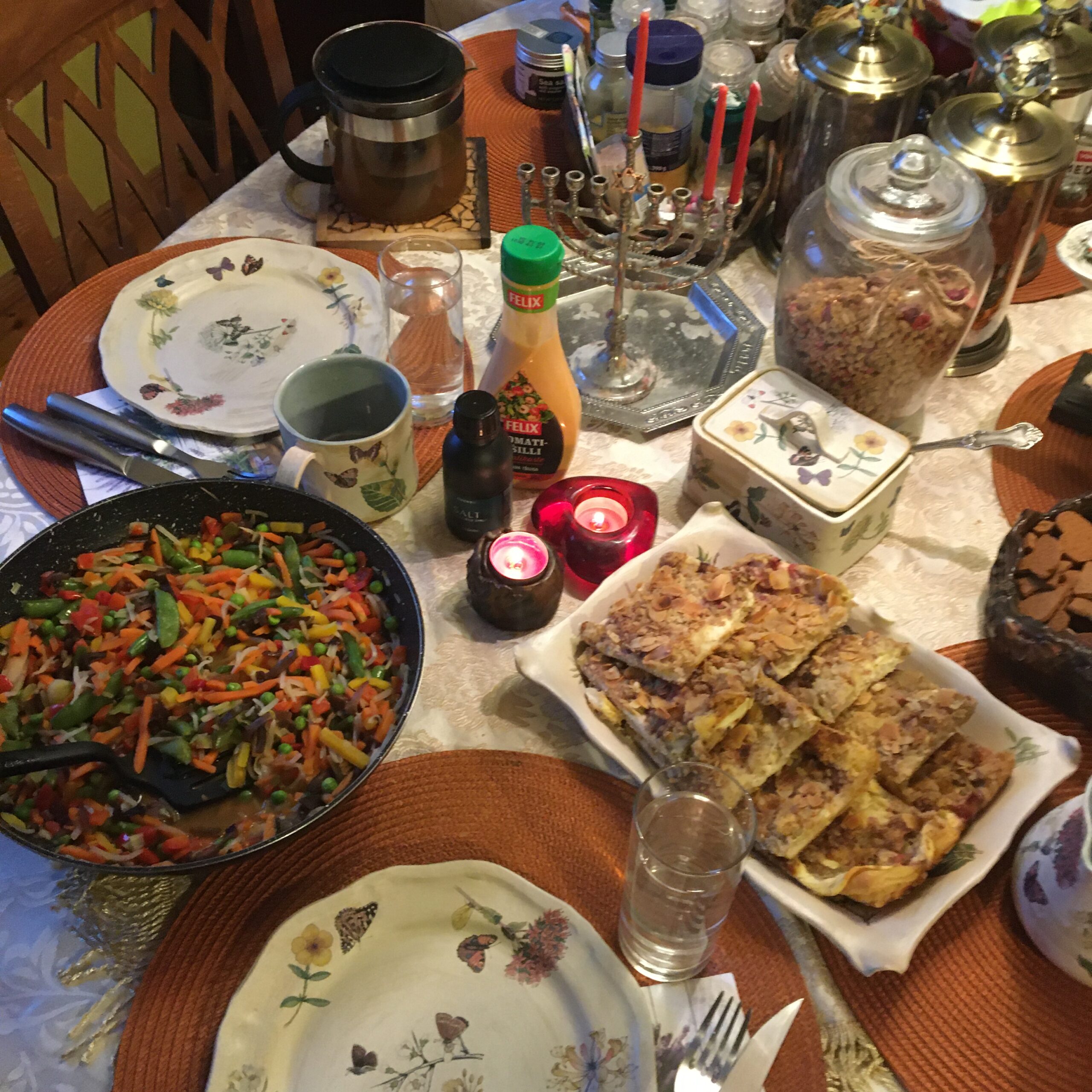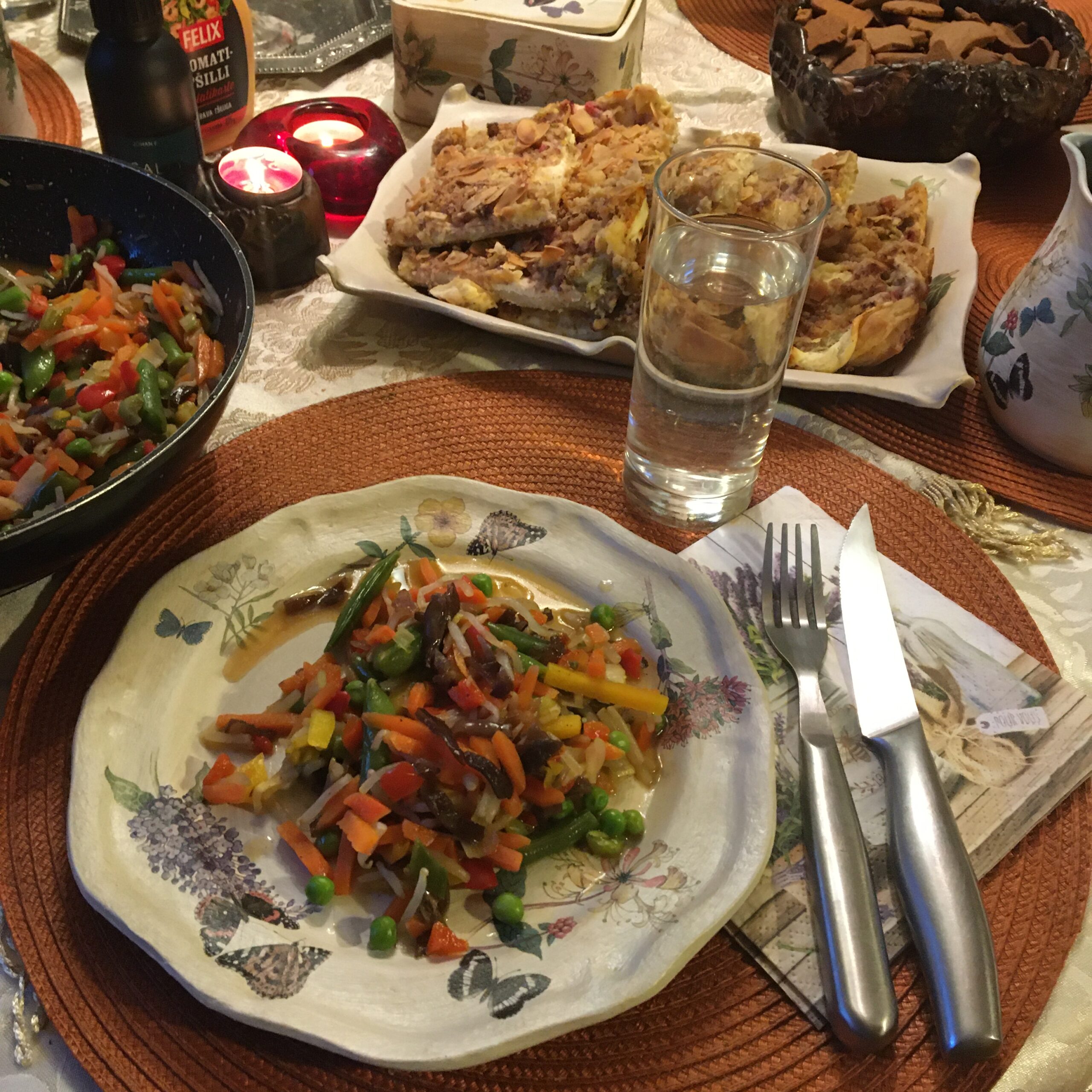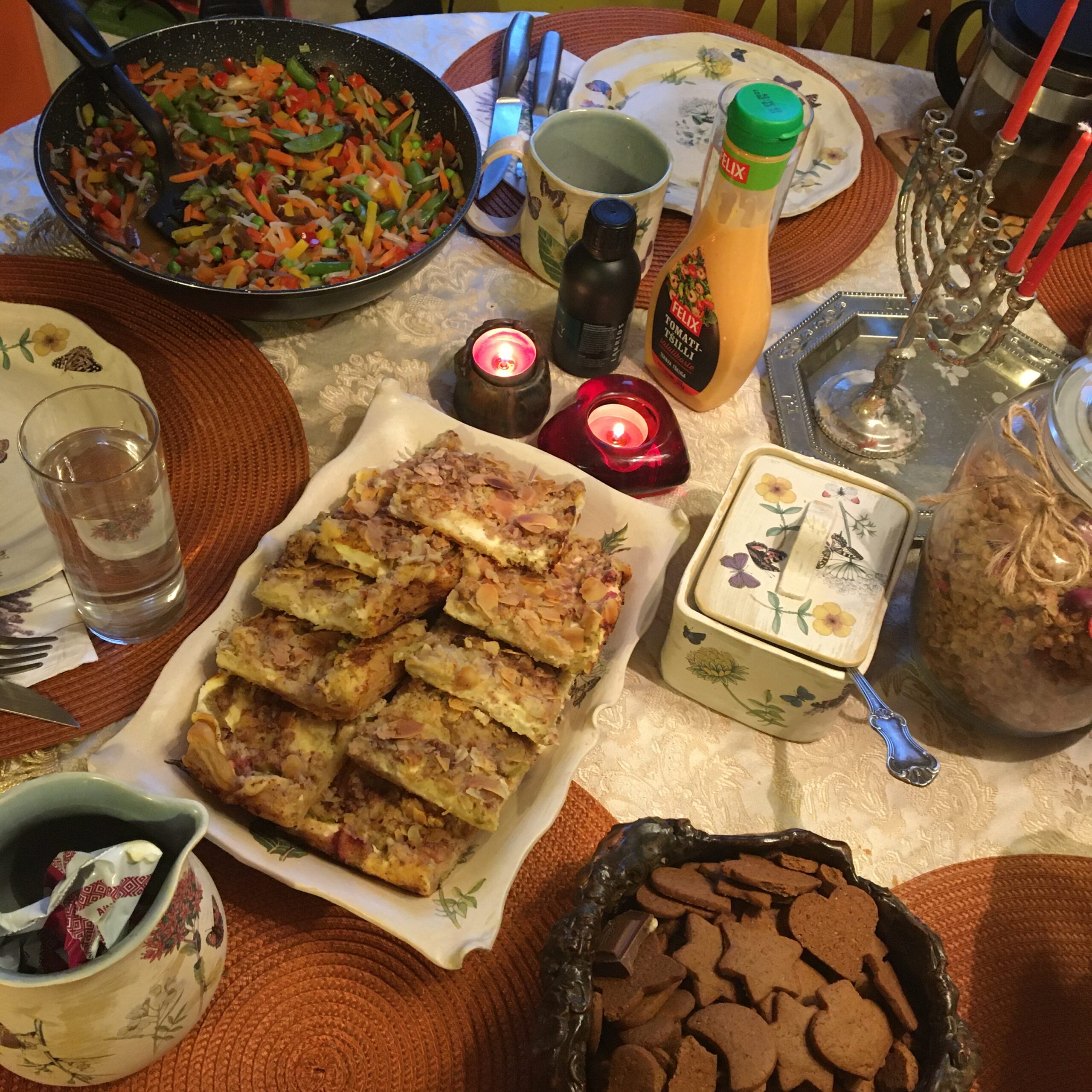 The weekend menu also included a Tortilla pizza. The preparation of that is also incredibly easy and the food is ready indeed in a few minutes. For the pizza base I used Santa Maria "Tortilla Original" wheat flour bread and on top of it I built a covering from what the fridge had: a bit of Felix tomato ketchup, Rakvere traditional salami, black pitted olives, Sunfood pickled cucumber, red sweet pepper and plenty of grated cheese. I seasoned everything with fresh oregano and dried dill and thyme. Then for two minutes to the microwave oven -et voilà- the pizza was ready. Yummi…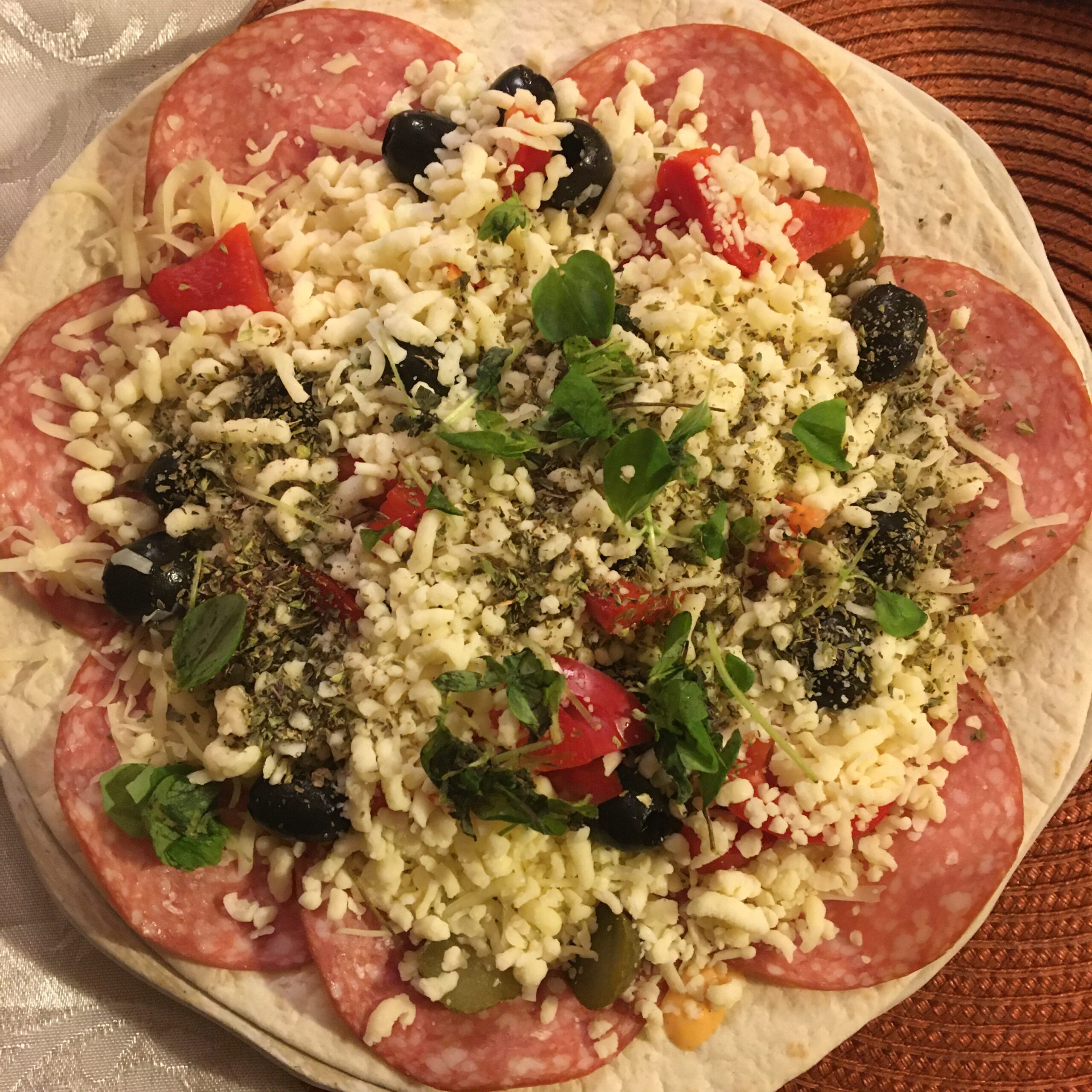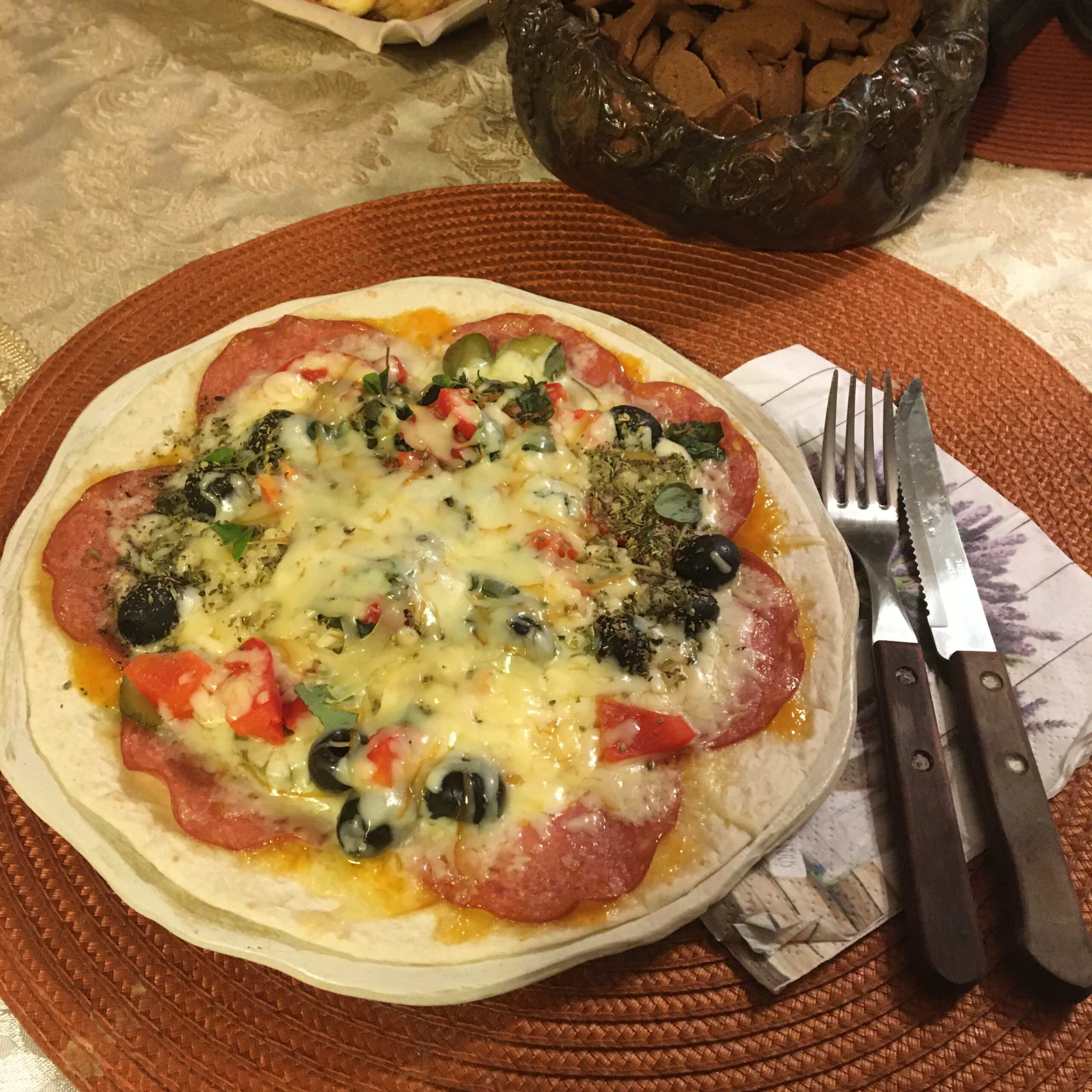 On Sunday the house was packed with guests and for that occasion I prepared lasagne (which is Ivanka's current favourite), fresh salad, and Napoleon cake. I made the grown-ups' table in the kitchen and the youngsters' table in the living room. It was a wonderful day! Estella Elisheva played Telemann's Fantasy No4, first part on the violin and compiled a grand exciting four-section quiz that covered questions about sport, cinema and music, nature, and general knowledge. We talked, enjoyed the food, lit Hanukkah candles every night, and feasted.
To wrap it up, I quote a great idea from UT Clinic Children's foundation's "Jar of good ideas", which I drew from it yesterday: "Do not follow the path well-treaded. Instead, take another direction and make your own path!" Isn't that a positive and lovely idea to begin a new productive week!? Hugs!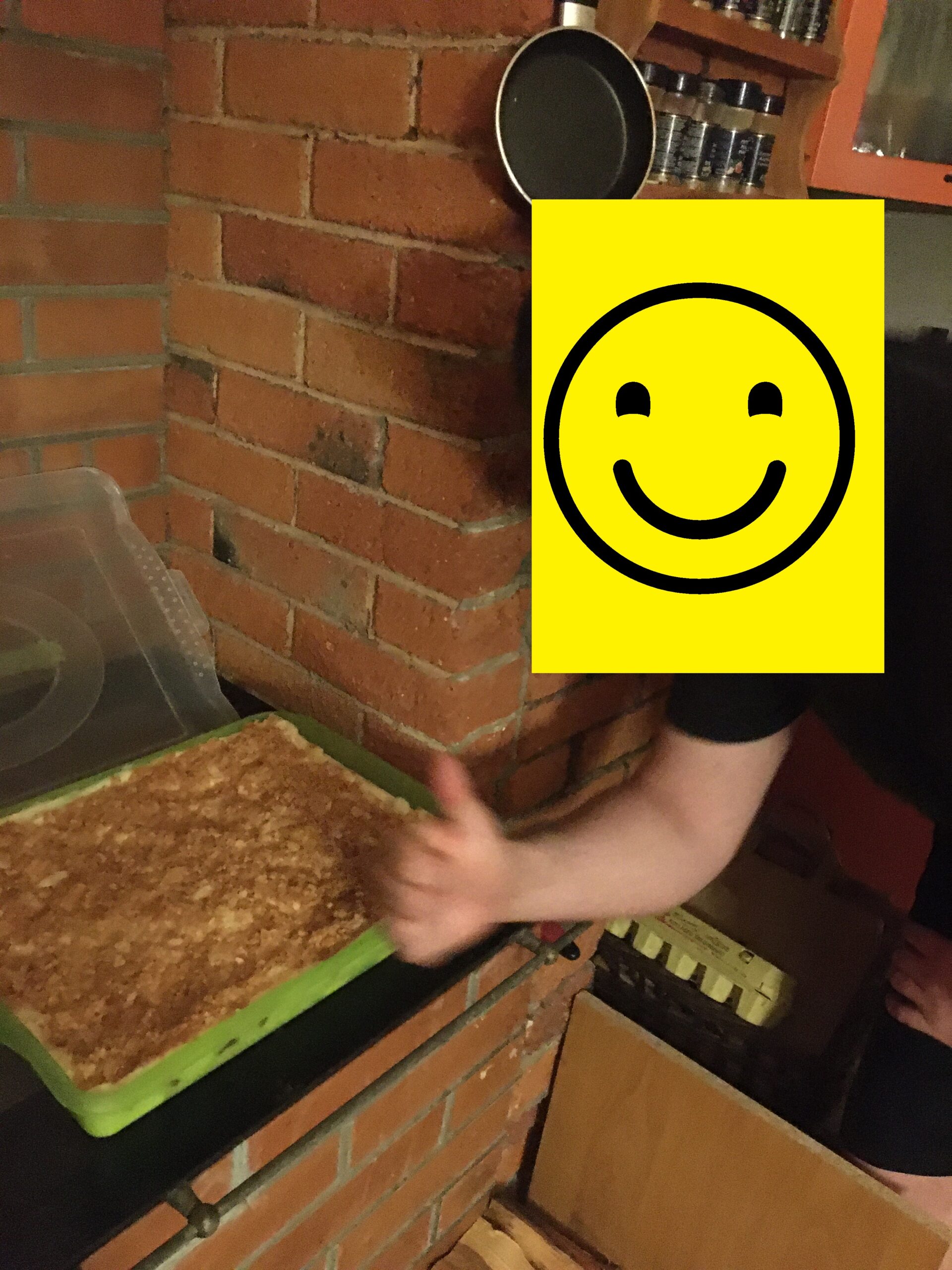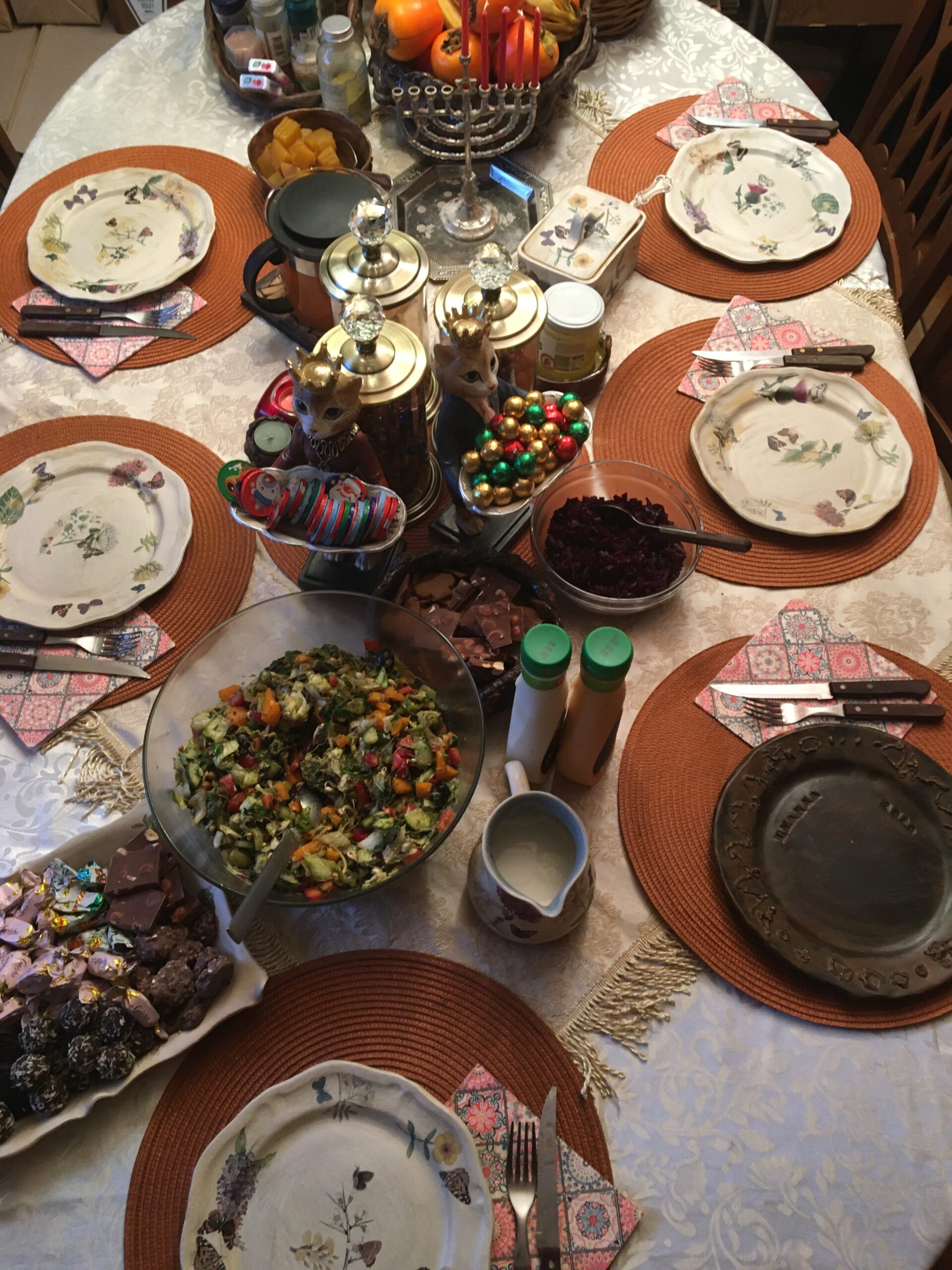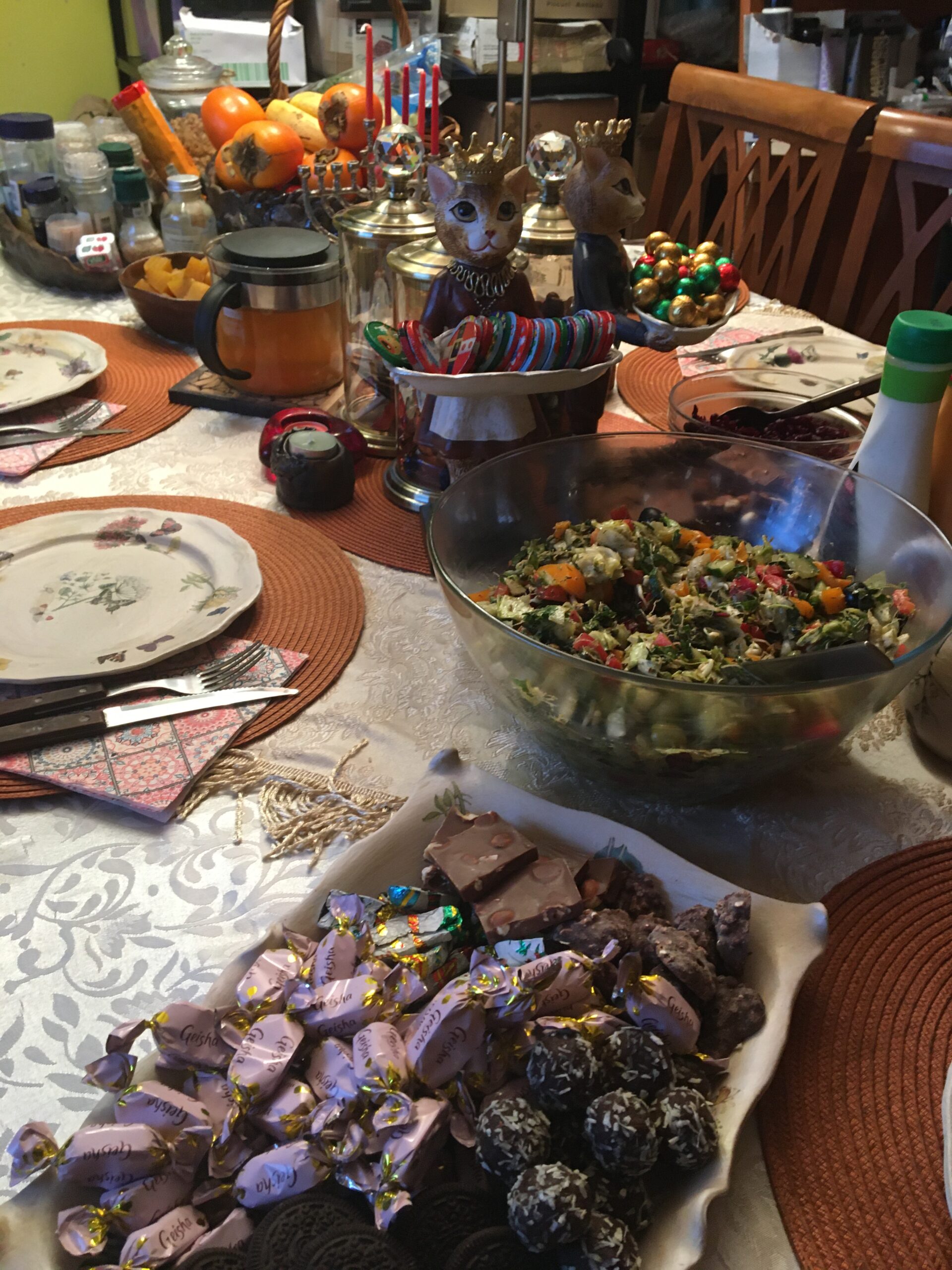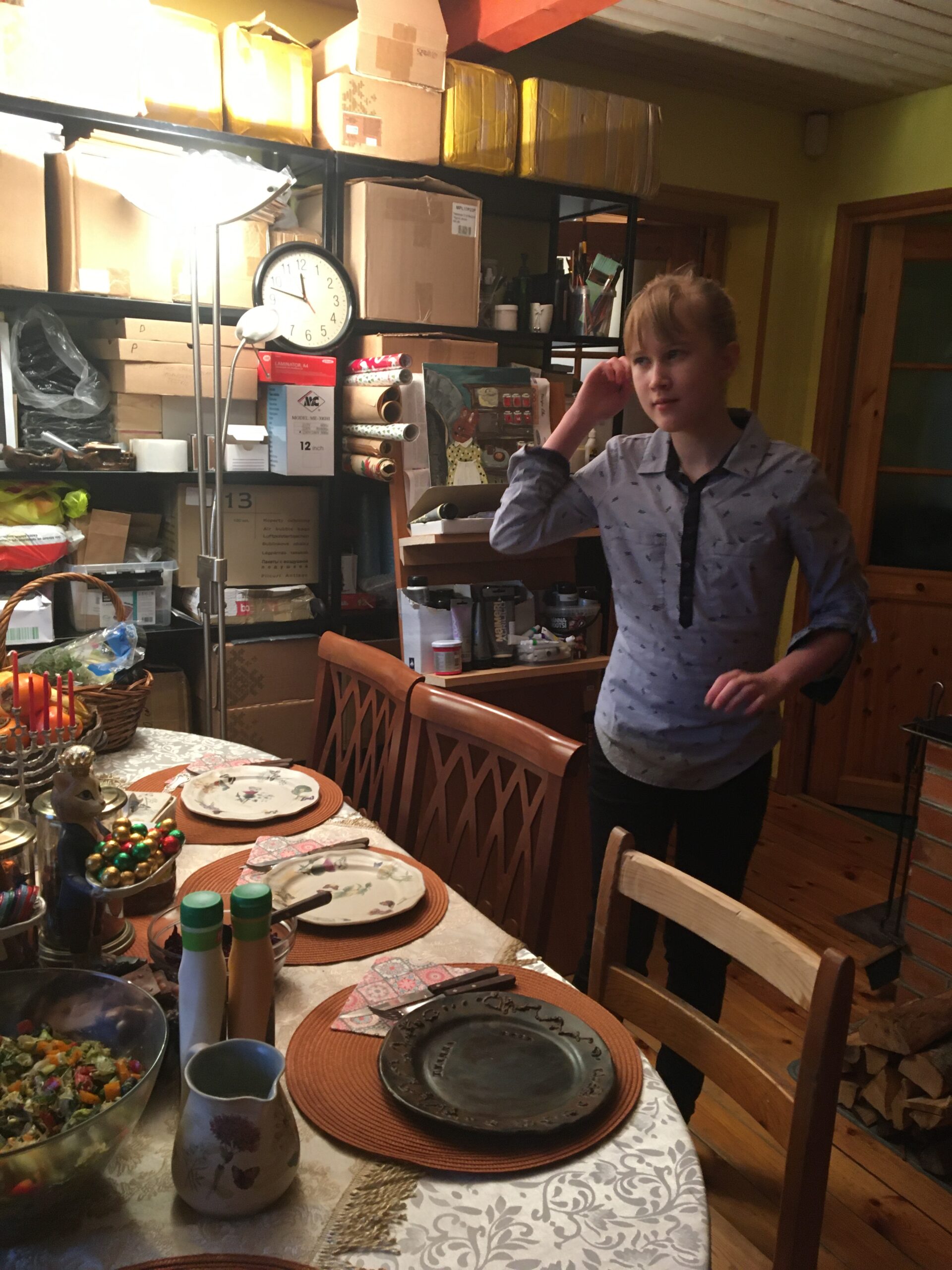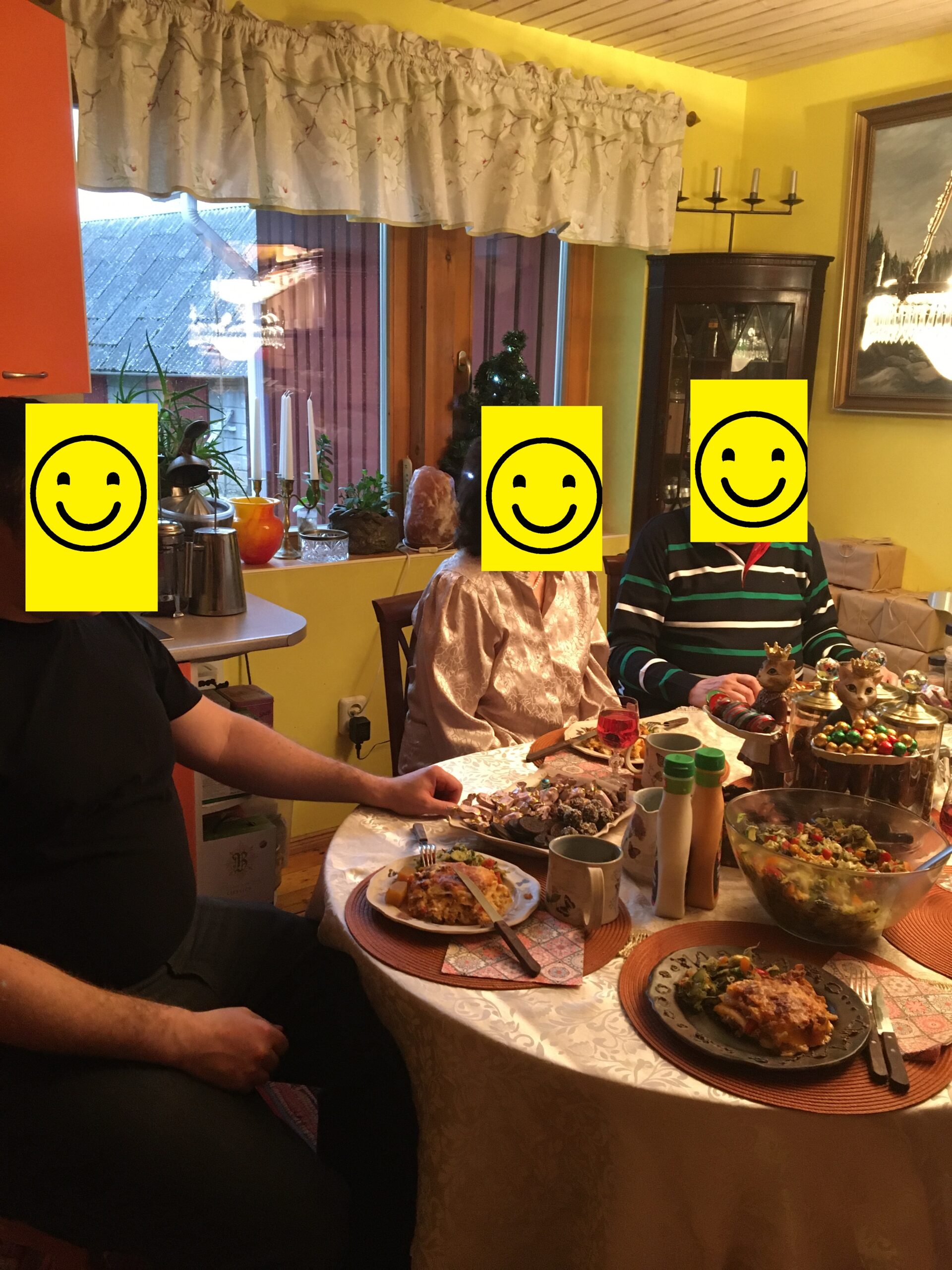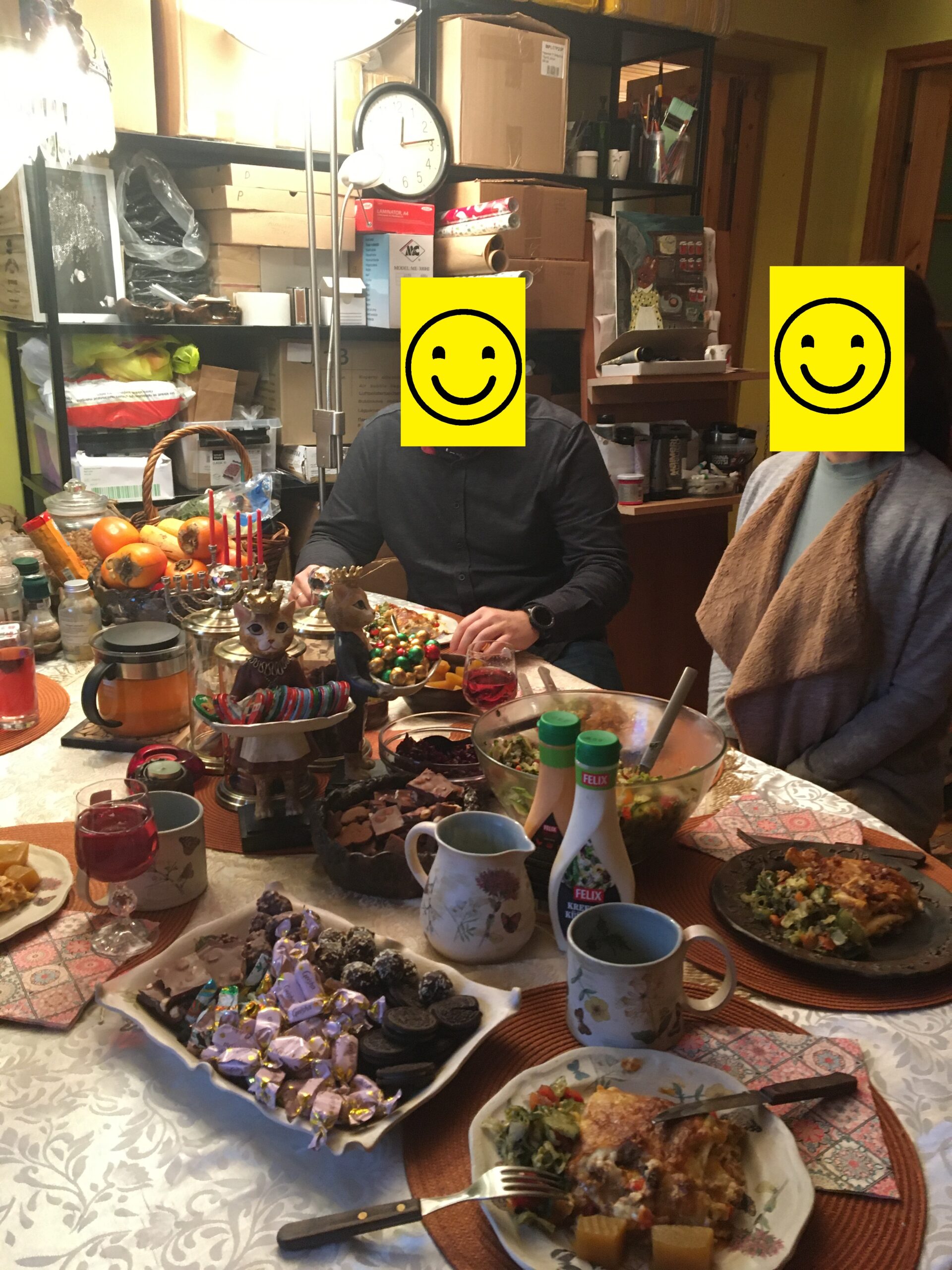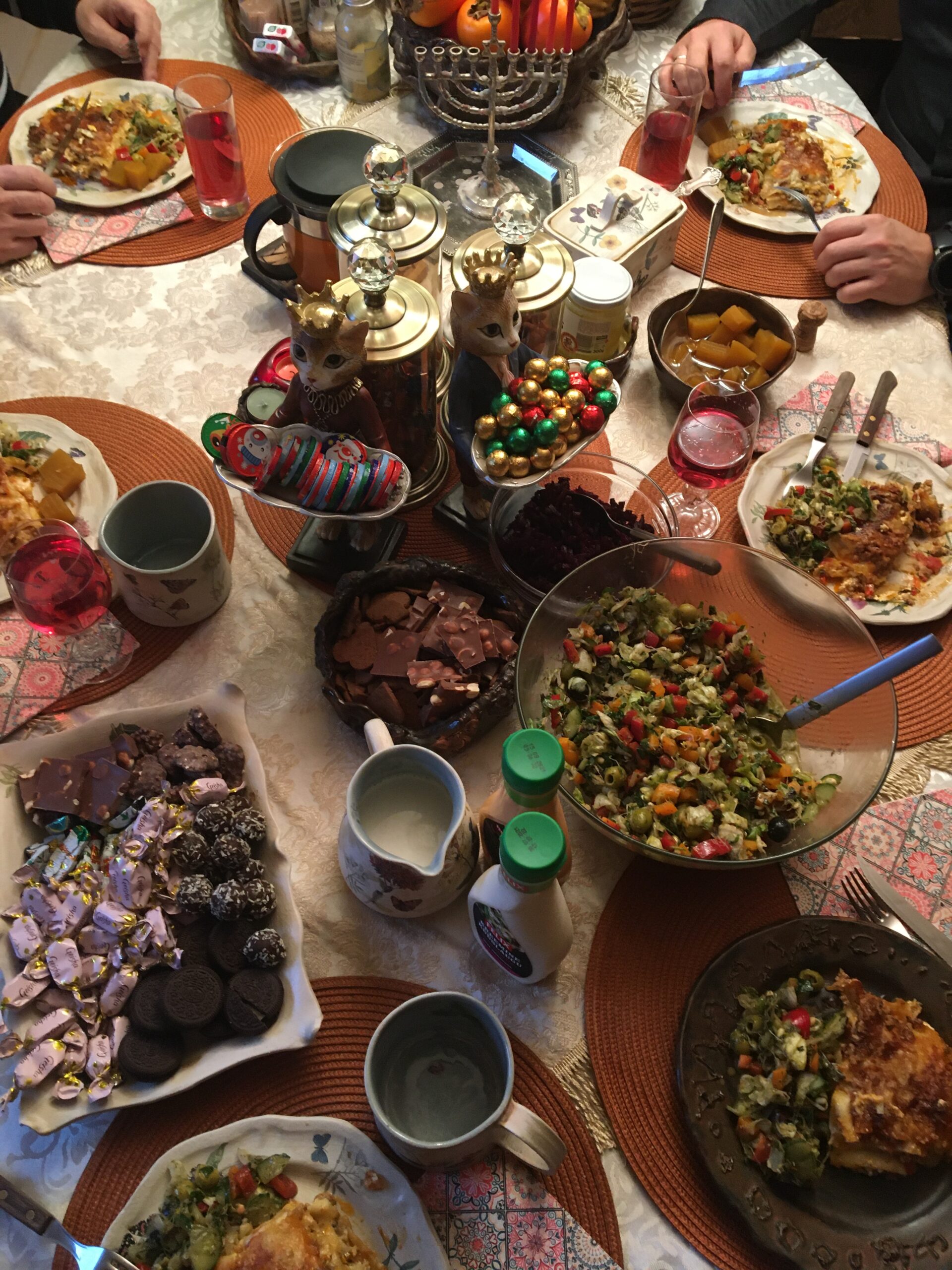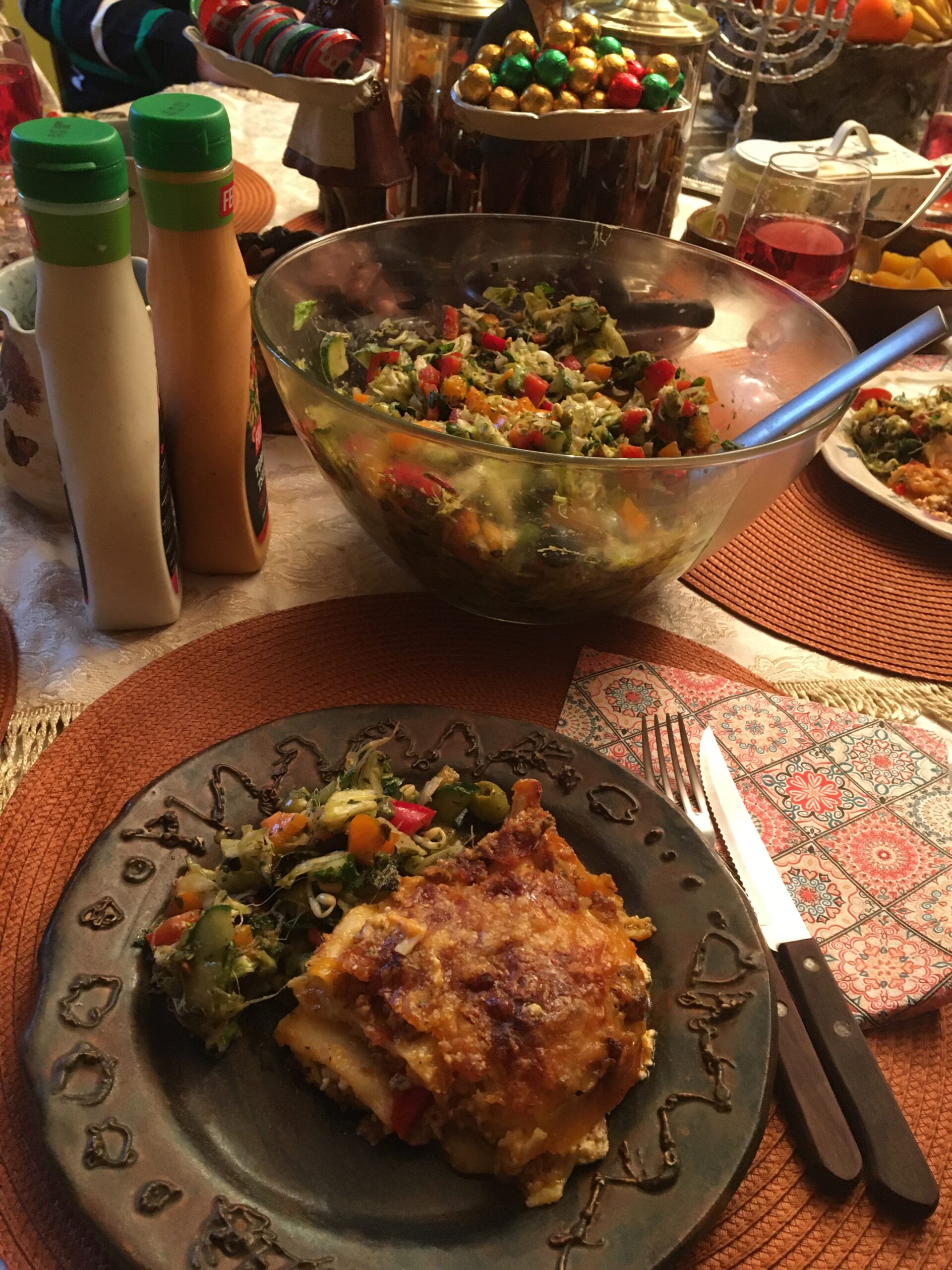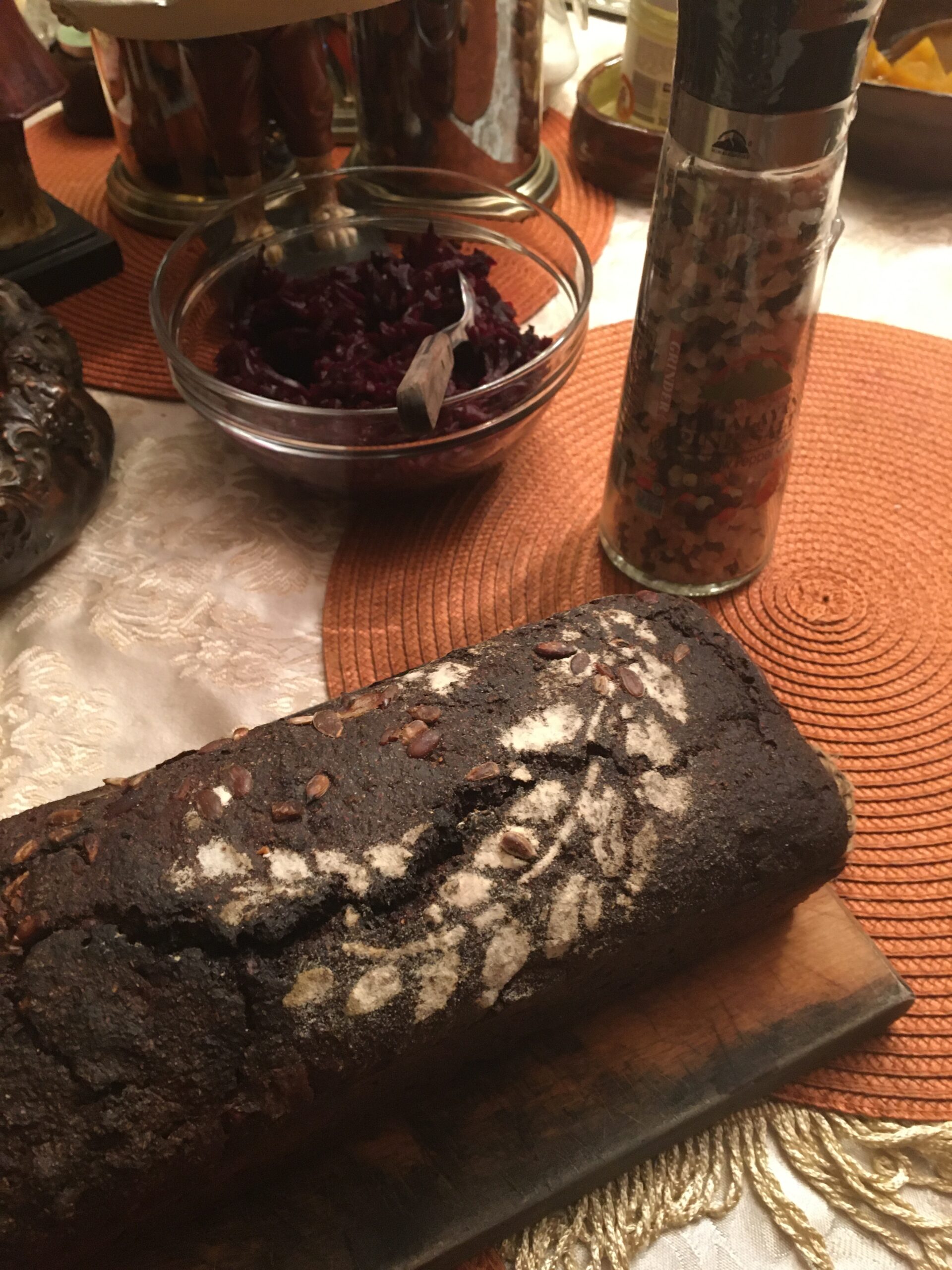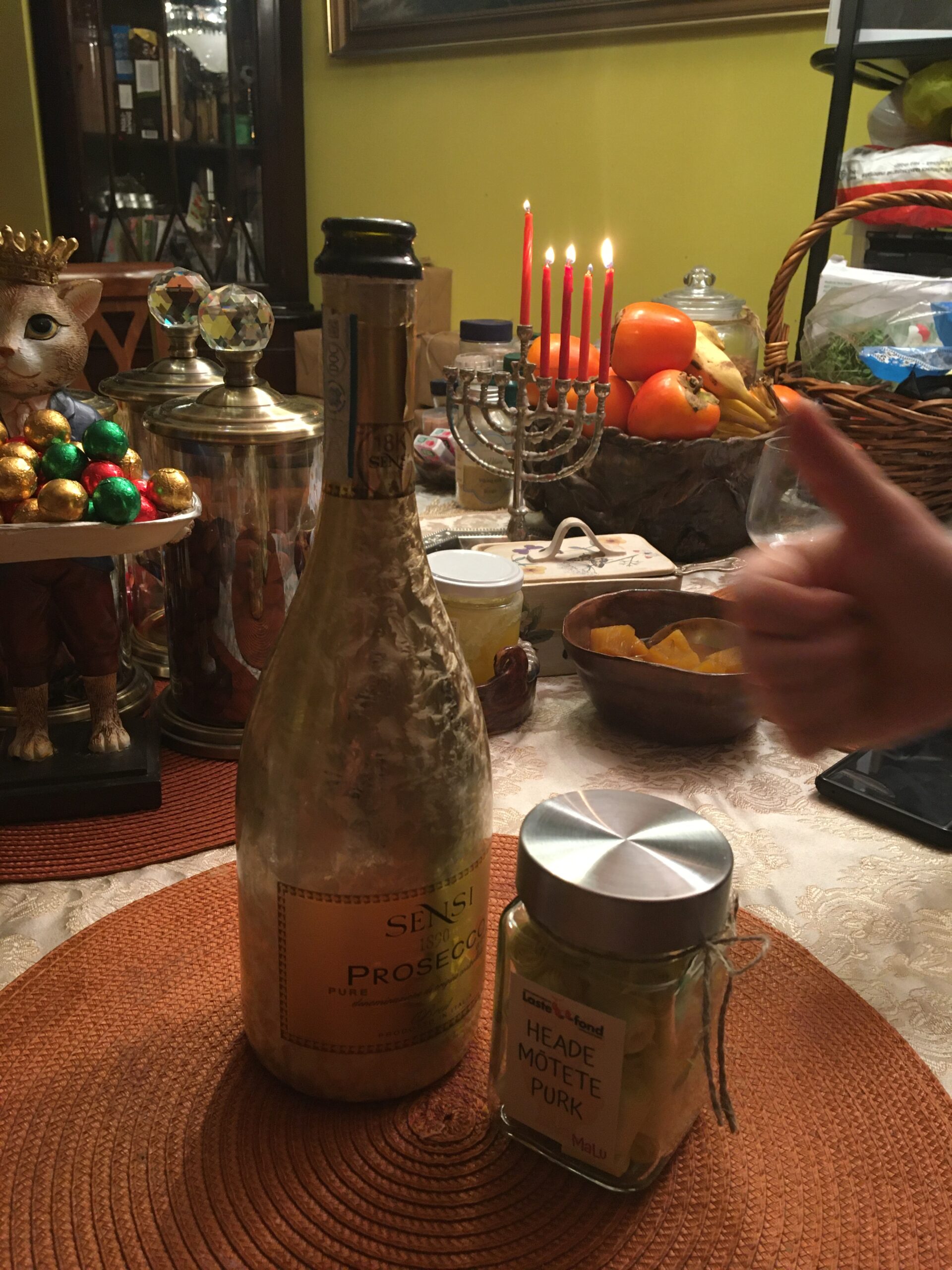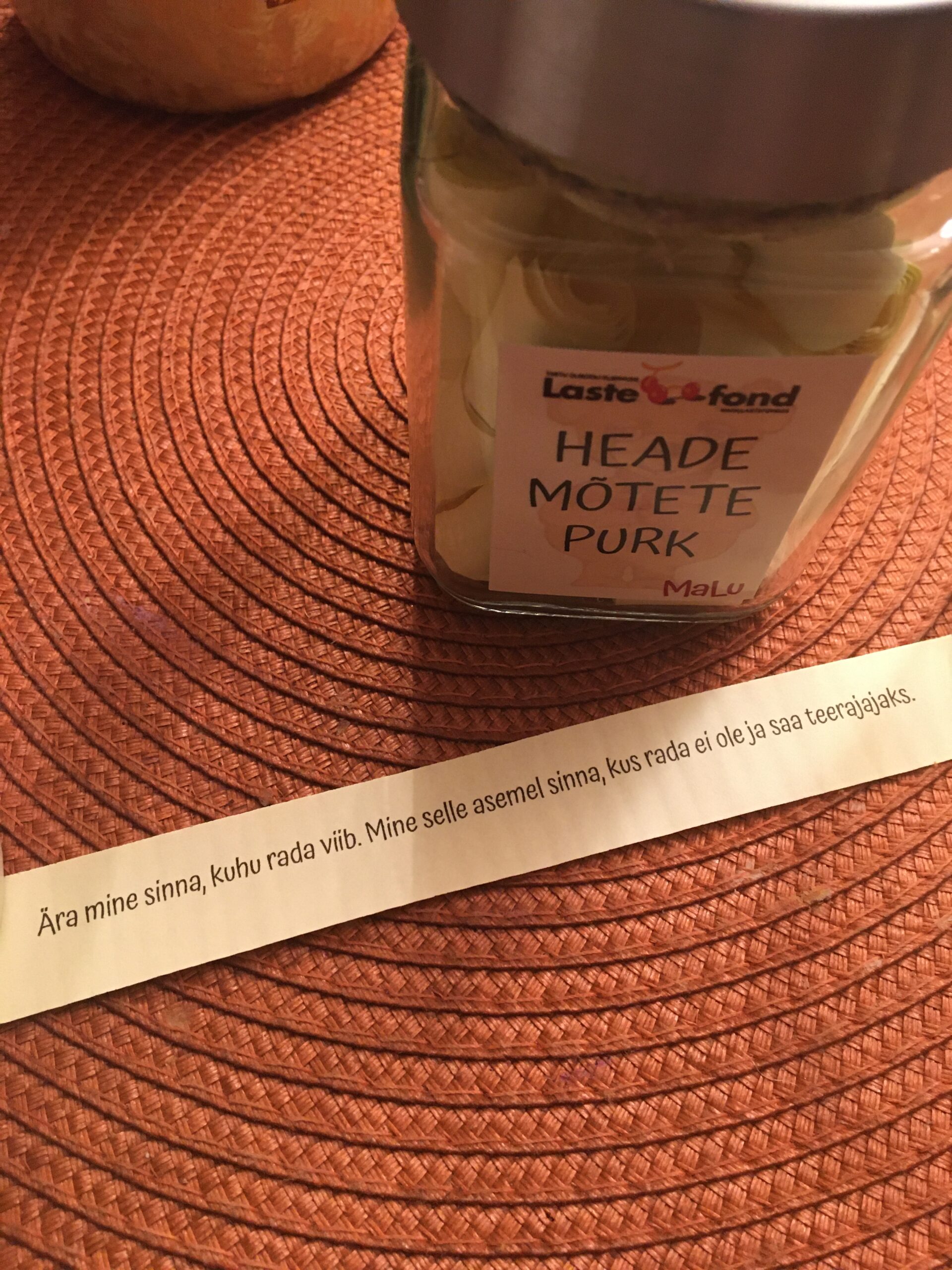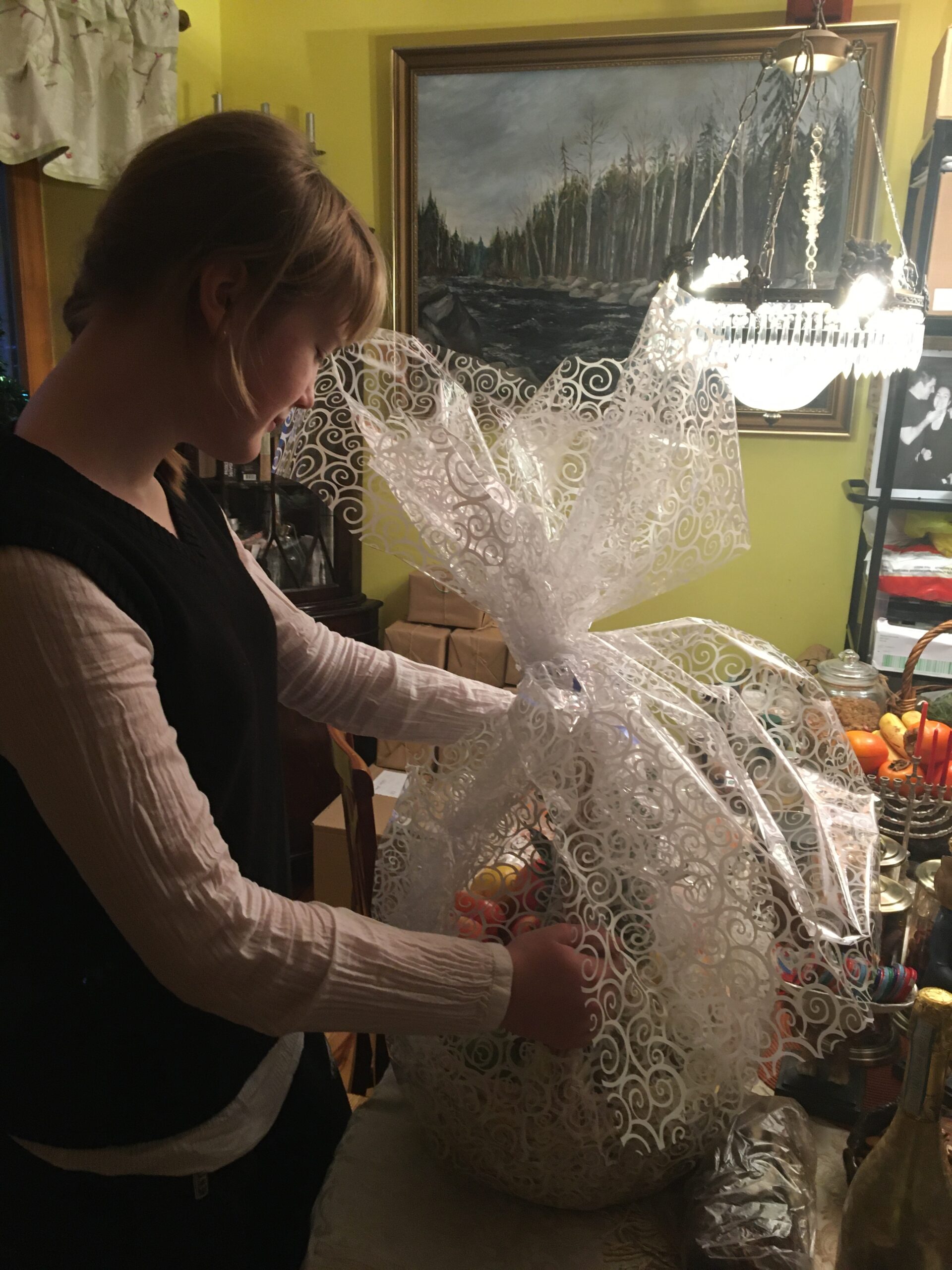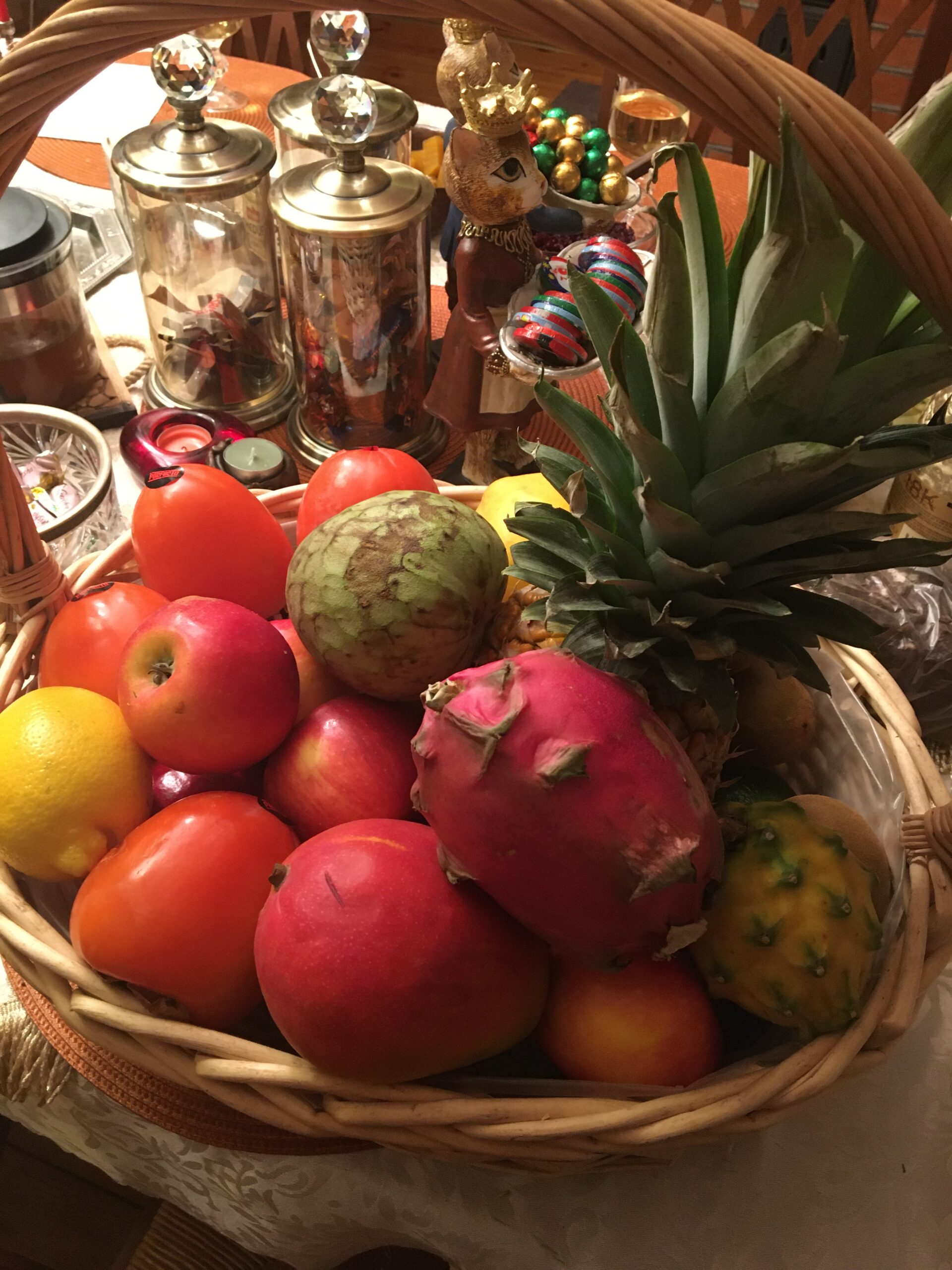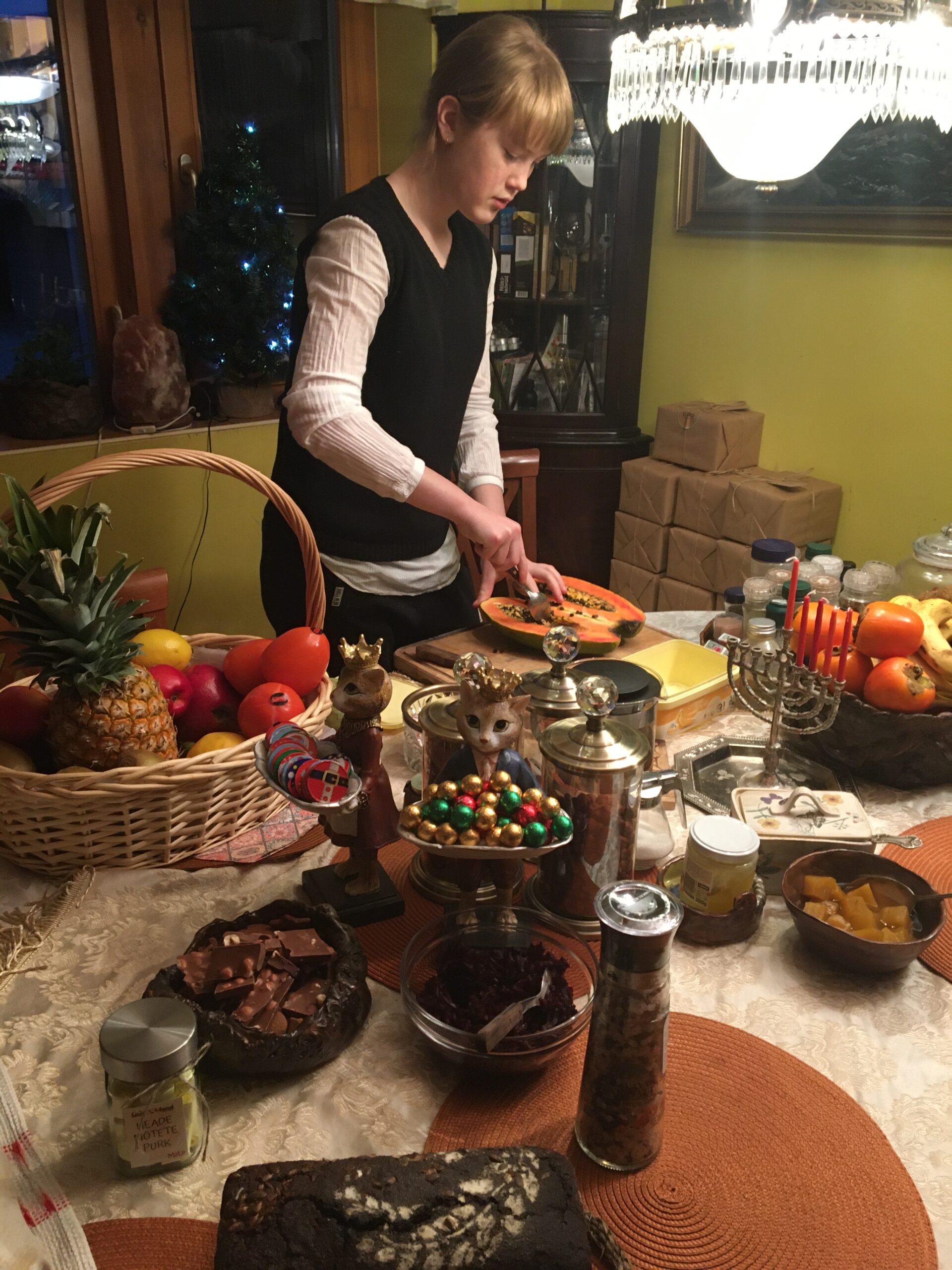 ---
Advertisement: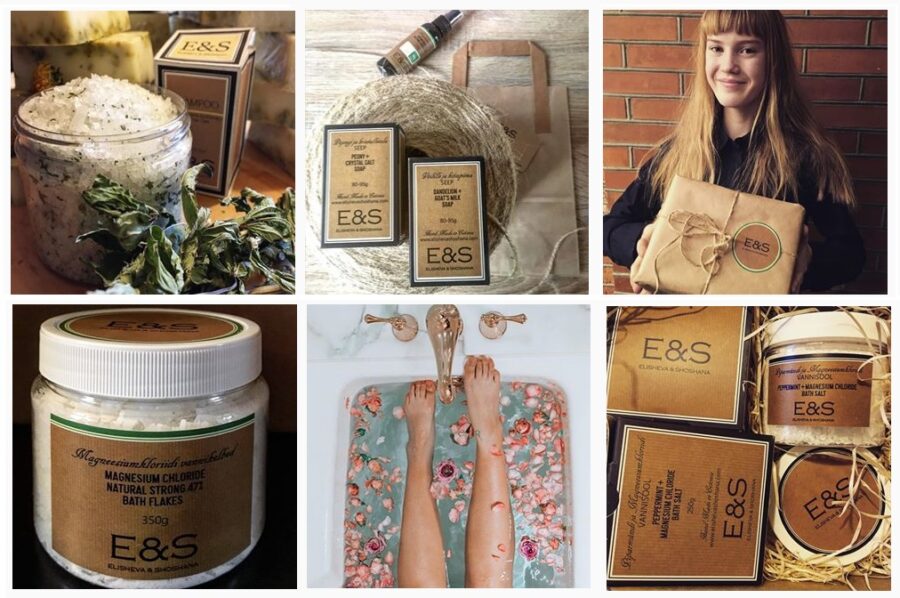 High quality & nature friendly luxury cosmetics from Scandinavia - ElishevaShoshana.com