Helena-Reet: Morning full of ceramics, and chicken with bechamel sauce!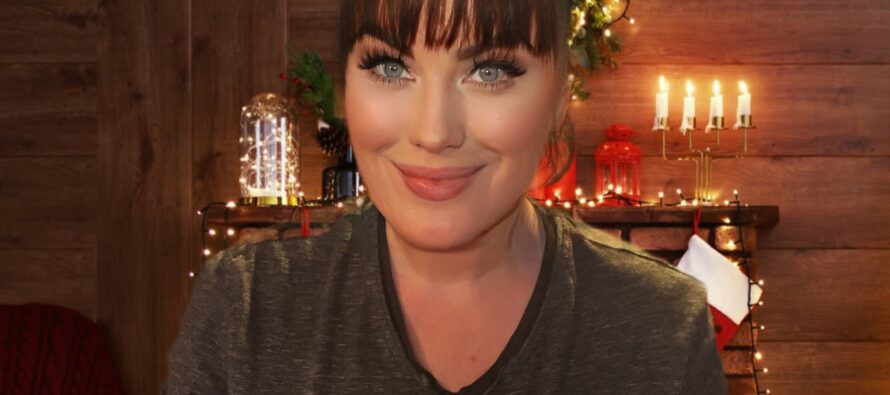 NordenBladet – Today I woke at eight and went out for a walk. Though it was crispy cold outside, still after quite a while it was very nice to walk outdoors. The cat took a walk beside me – that was cool. Afterwards I had my breakfast porridge and drank the coffee and then started making the ceramics dishes.
From the clay I made a large heavy platter and also a smaller name-tagged bowl. Actually I have made very many clay dishes (cups, plates, bowls, large bowls, even trays, also soap dishes, jewellery containers, etc.), but curiously have never created a gallery of the pottery that is there. Surely I have a few photos in my cell phone of some of the ceramics made earlier, however those are mostly taken, like the ones from today, at the same day when they were created (when the clay was still not completely dry. But ceramics indeed will take time, step by step (first you shape the clay, then dry it, burn in the furnace, color, burn once more). Long process. So it happens that later I already tend to forget – the product will be redirected for gifts, or those that were made as a special order, I will send by post and there won't even be a picture to recall. So I've been thinking this pattern needs to change – it would be nice to be able to browse what I have made, and when anybody sees something that pleases the eye, it would be easier to describe the order that they envision. I should indeed regularly post the works in my blog (here in this blog as well as on ElishevaShoshana.com site). However, today's pieces are here.
(blog continues after the gallery)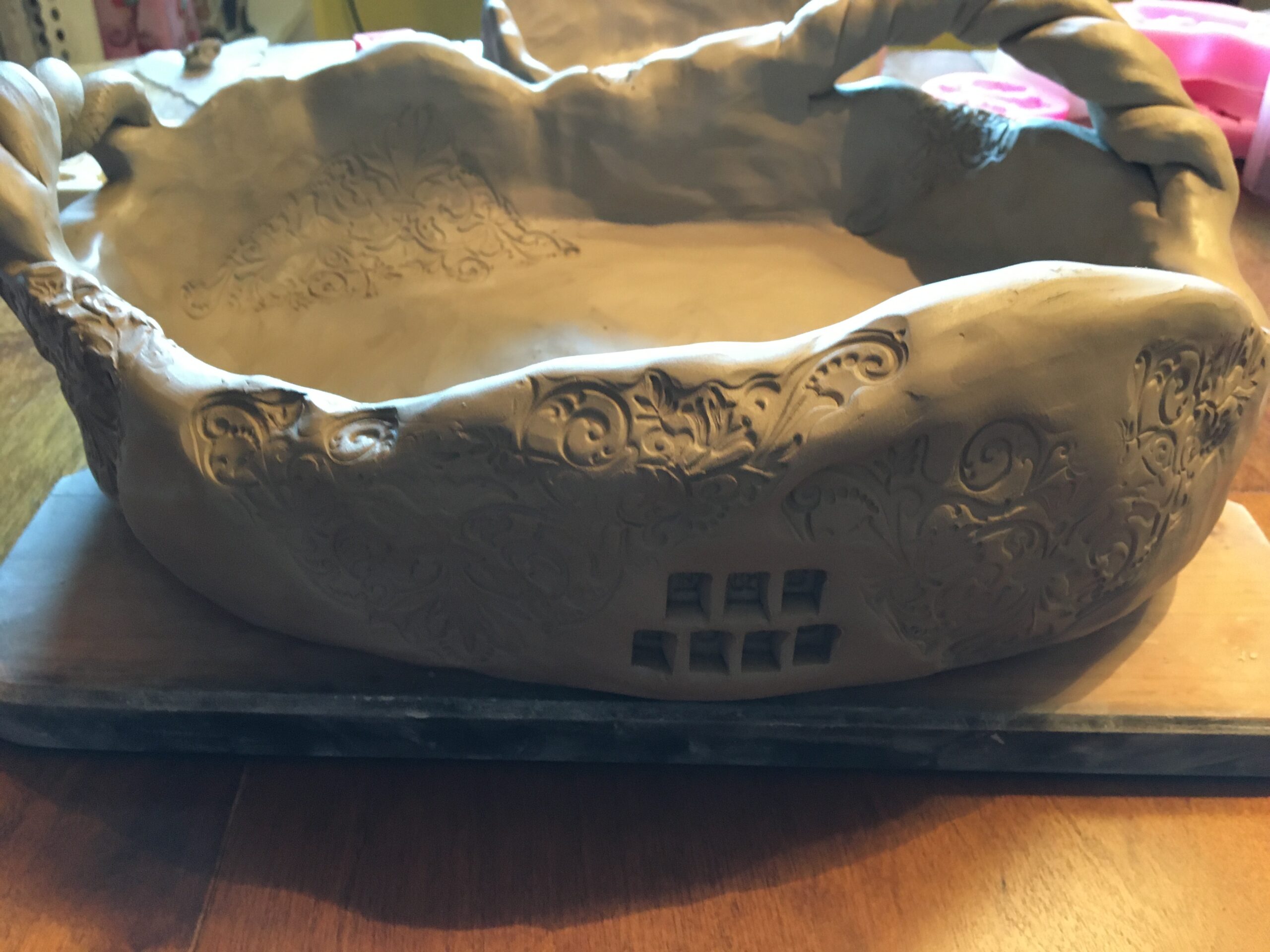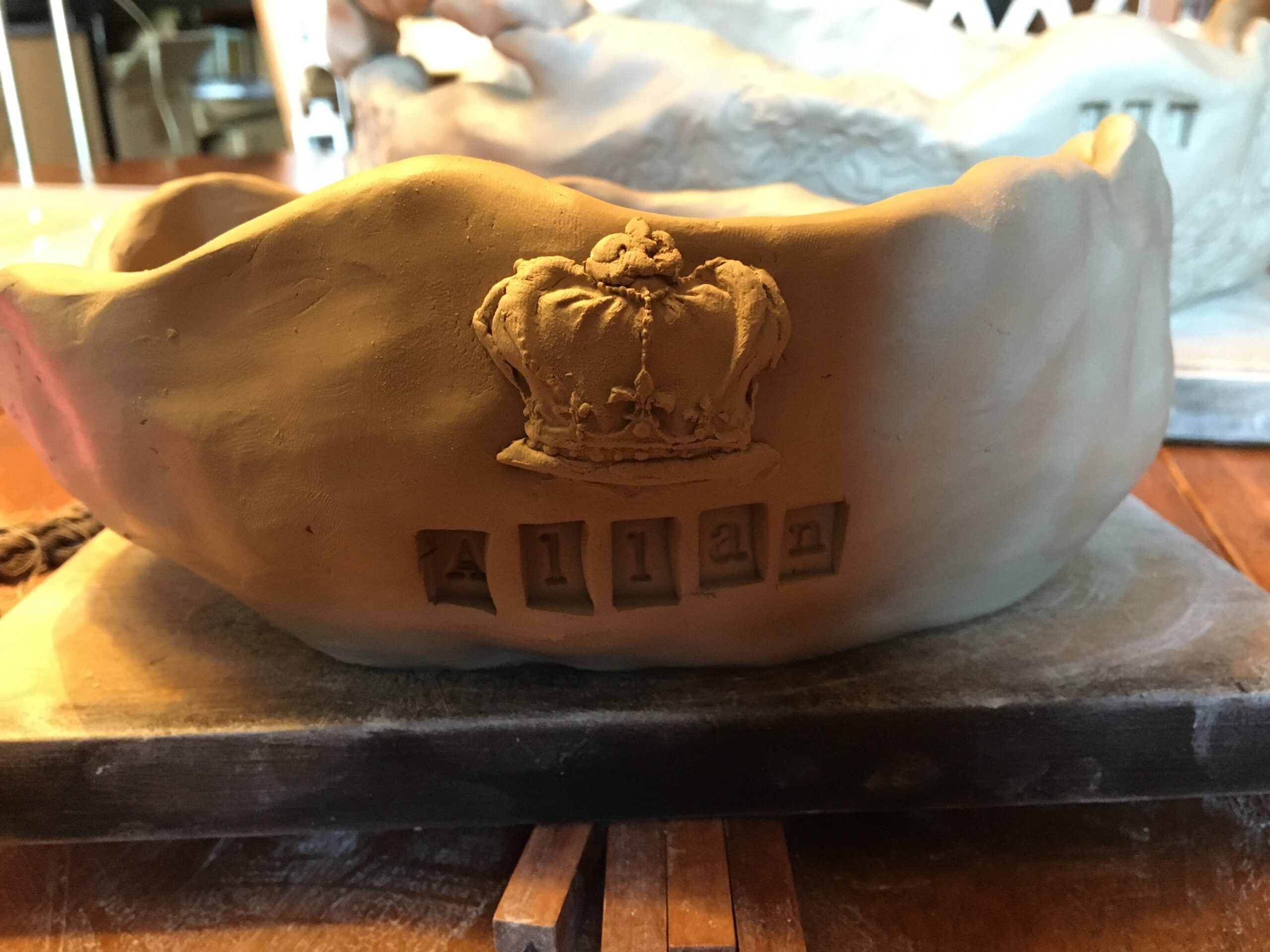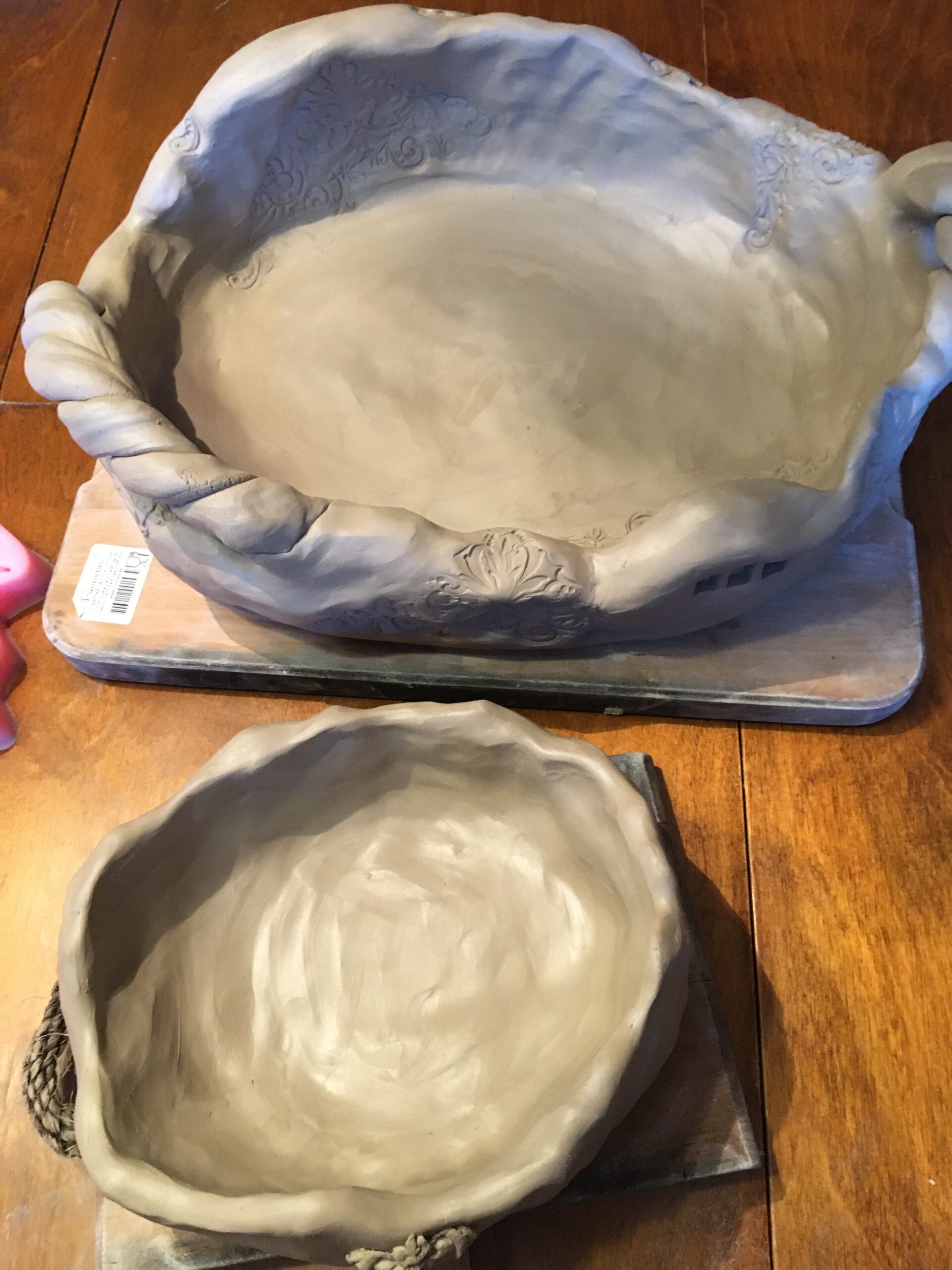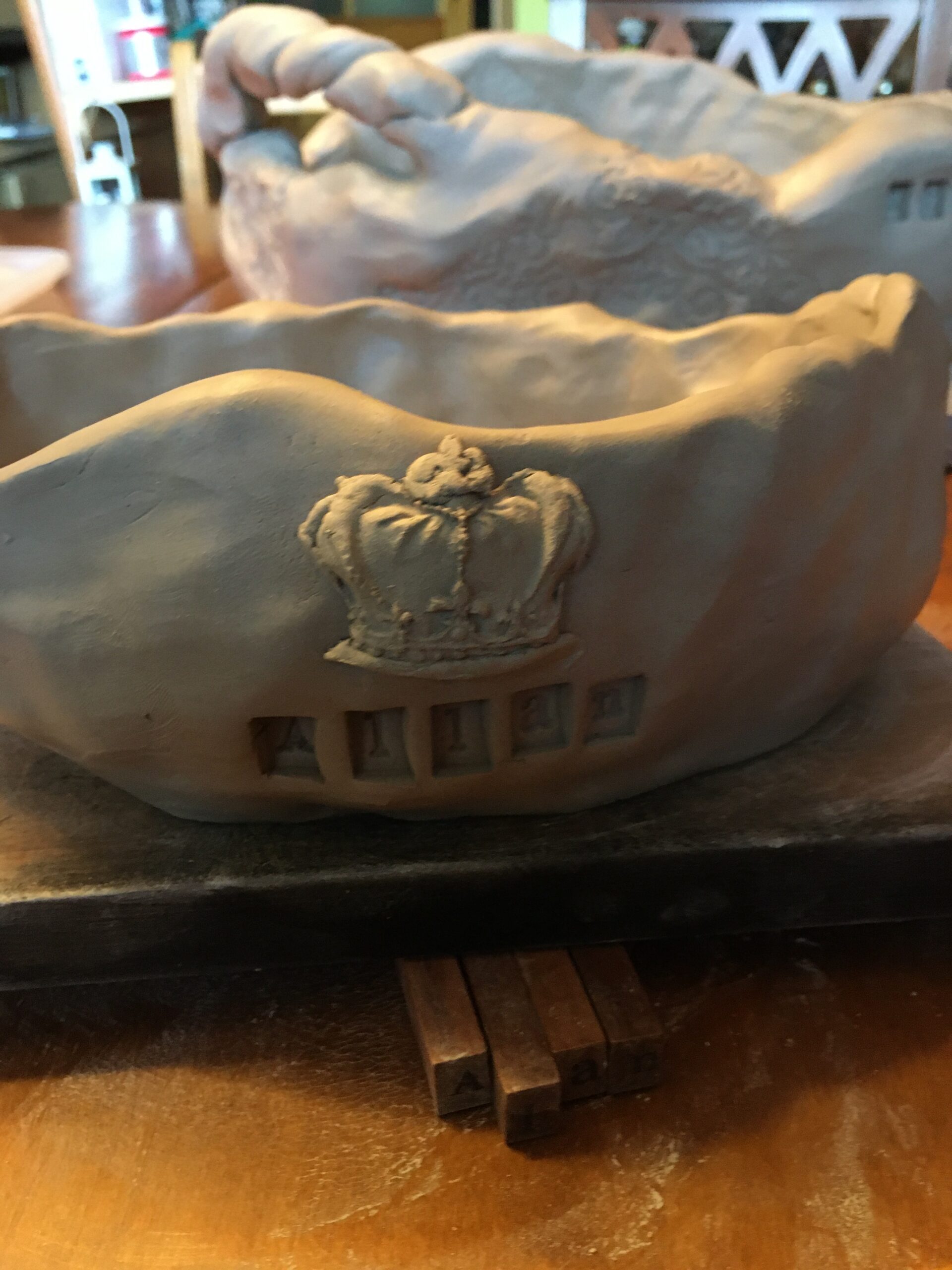 Now some food talk. Today for dinner I prepared smashed potatoes and chicken in good old bechamel sauce. The name is rather fancy and tricky but the sauce is easy to prepare, ingredients are easily available and suitably modest for a peasant's style!
Bechamel sauce (simple white flour sauce) recipe:
What you need:
3-4 tablespoonfuls of butter
2-3 tablespoonfuls of flour
ca 500-700 ml milk
100g sour cream
salt for seasoning (you may also add herbs, grate nutmeg, peppers, etc.)
How to prepare:
Melt the butter in the pot or on the pan, then saute (gently bounce) added flour in the liquid until it is brownish. Pour milk into the same pot/pan (you may choose to warm it prior to adding). Mix all of it carefully until the sauce almost boils, then add sour cream and continue to boil for a minute or two. Then season the sauce. In case a creamy mixture was not reached while bouncing and mixing, you may turn your eyes to the good old blender machine for help. PS! conventional bechamel sauce very likely doesn't have sour cream as an ingredient, but I always choose to add it… a full sauce will always taste just a little better…haha.
Should you wish to prepare chicken in bechamel sauce (as mine on the pictures below), then first of all fry the chicken, and then prepare the sauce on top of it.
Now I proceed with some workout (the plan is to walk the treadmill at least for an hour) and then I continue and try to get some work done today. If there is time I will blog some more a little later, if not, then I wish you a wonderful evening and see you in the morning!
Hugs!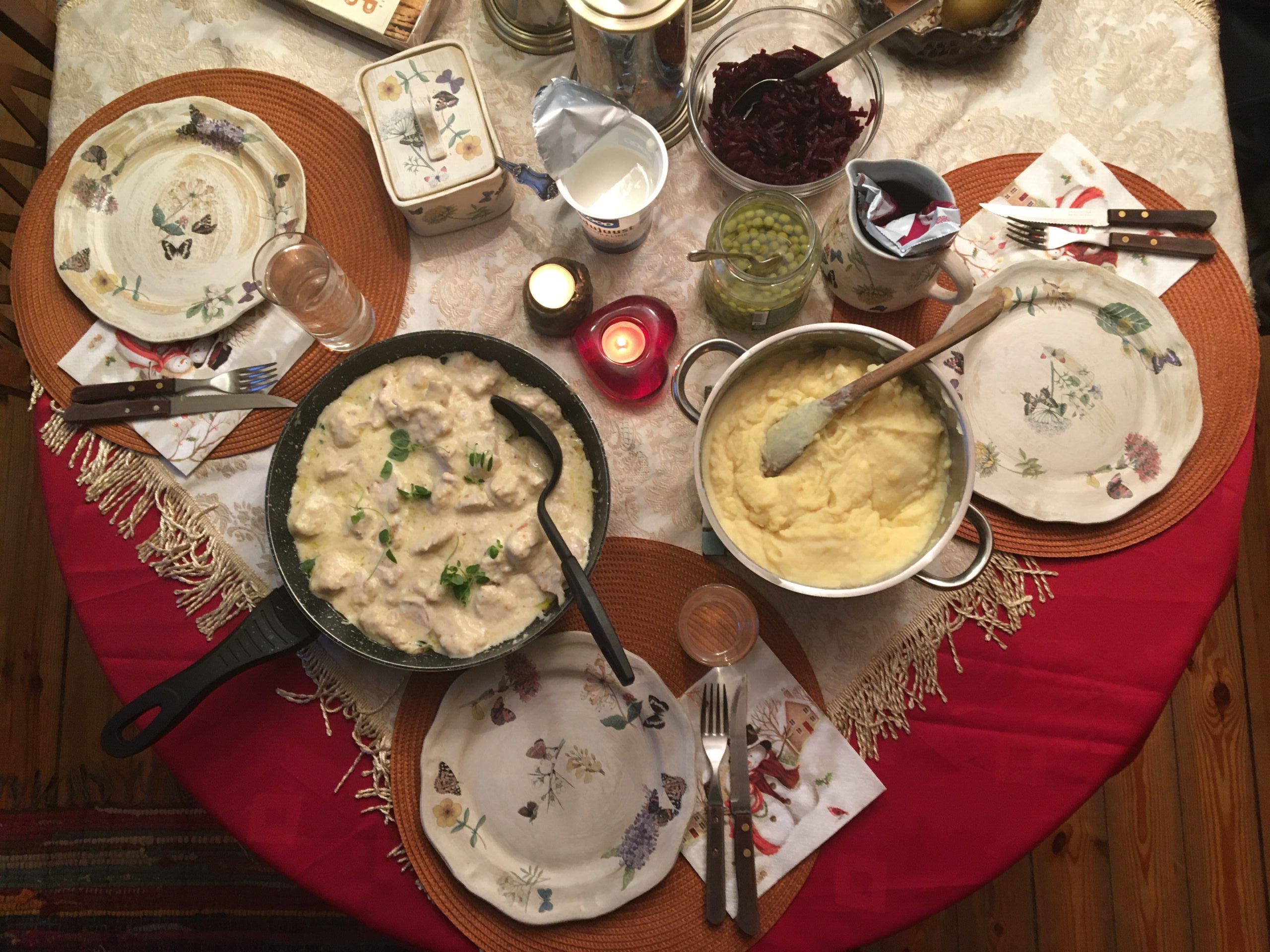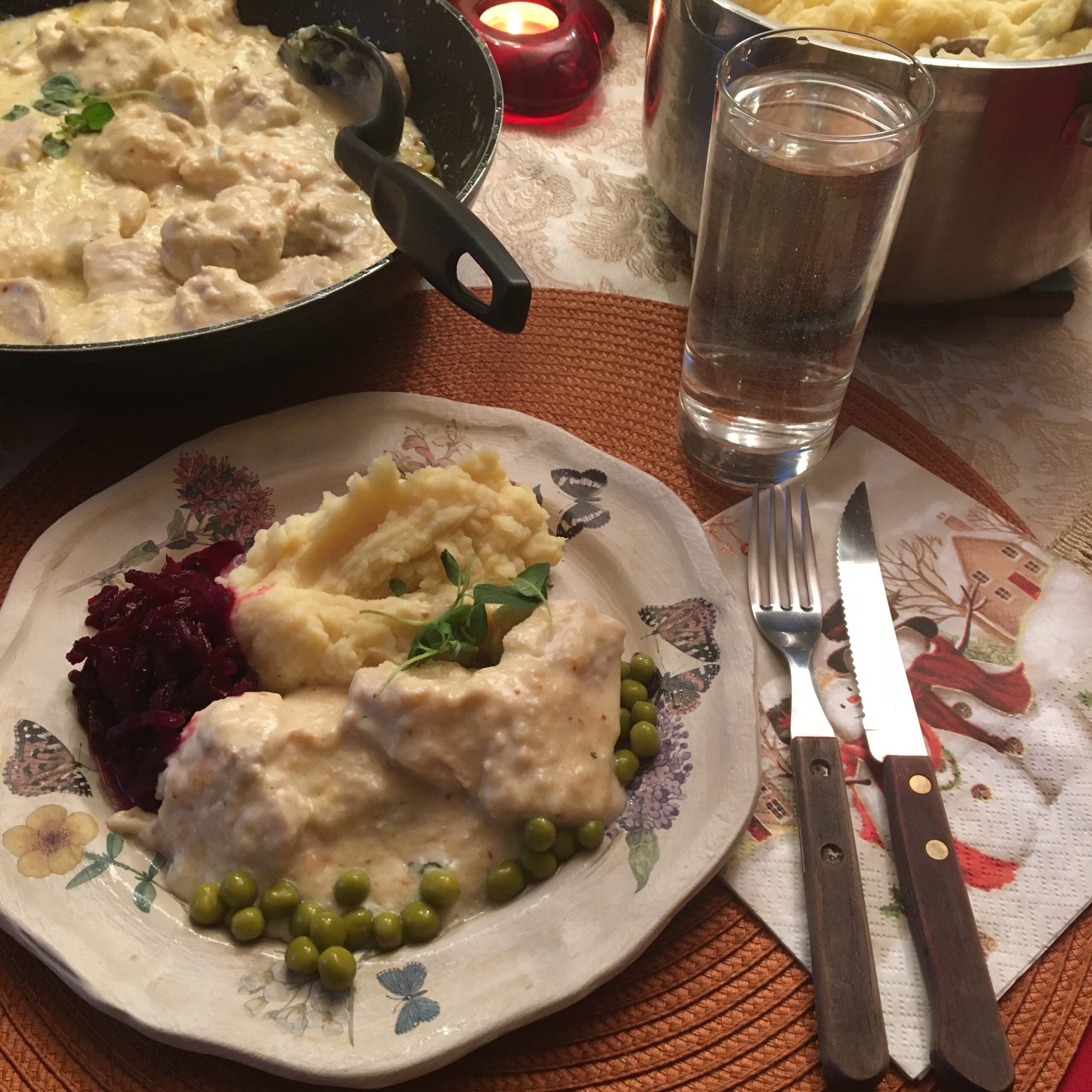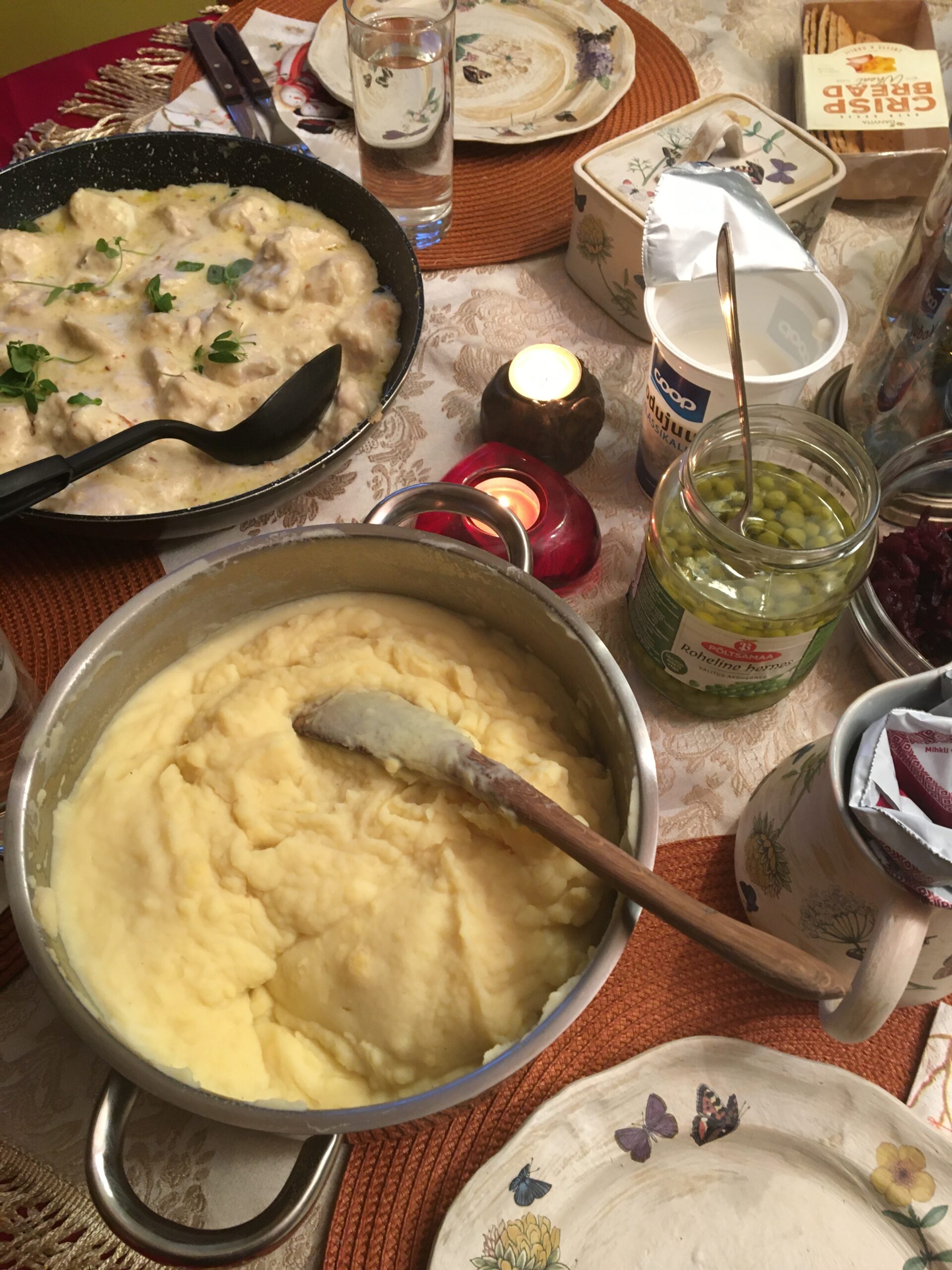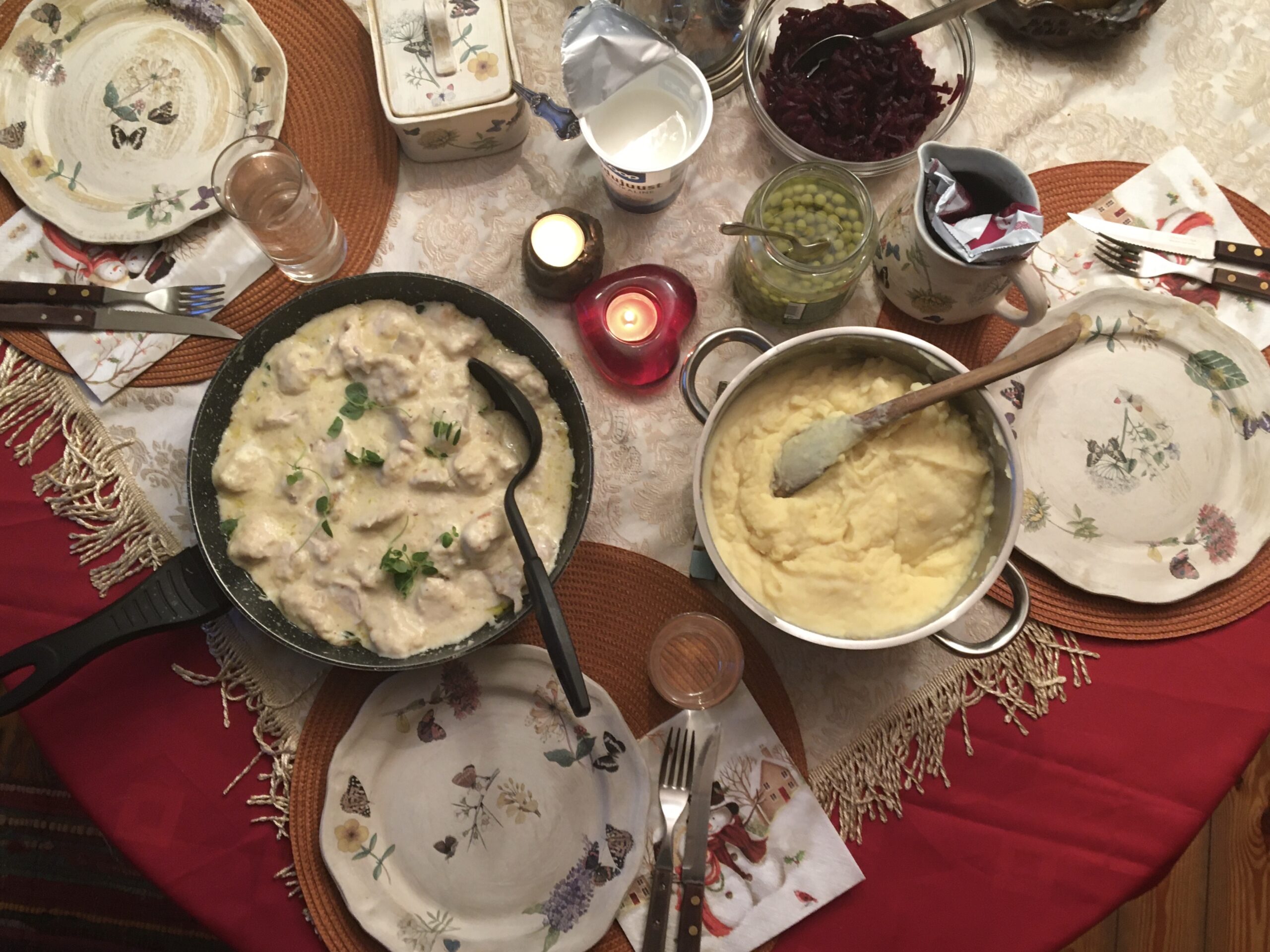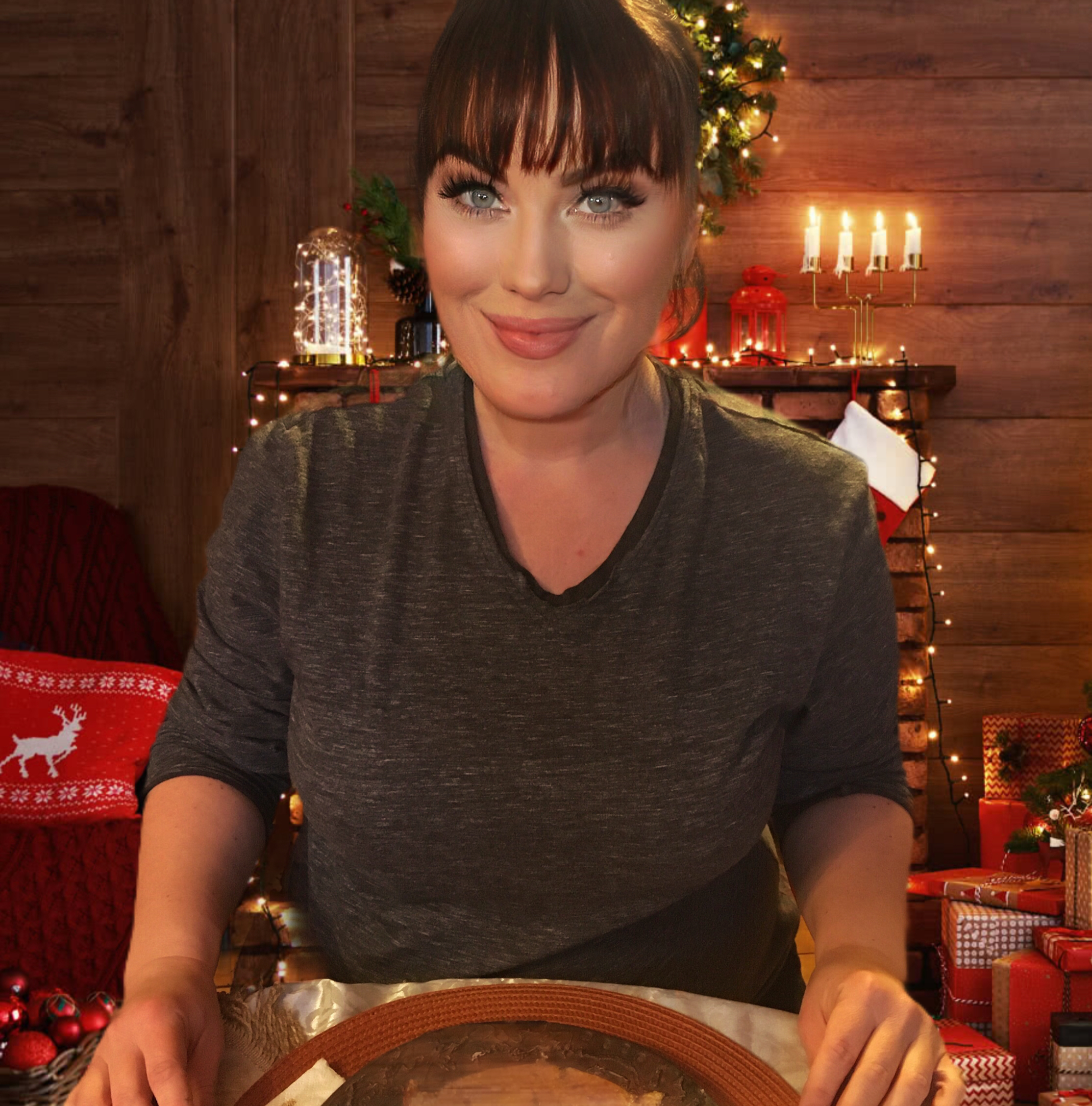 ---
Advertisement: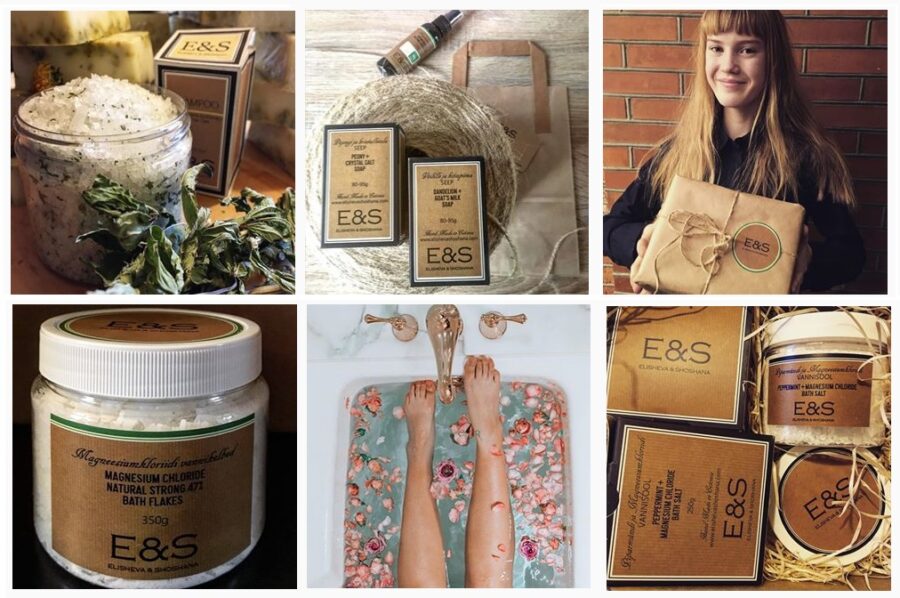 High quality & nature friendly luxury cosmetics from Scandinavia - ElishevaShoshana.com