Helena-Reet: Half of January will soon be over, nevertheless here is for you a retrospective post from New Year's Eve + GALLERY!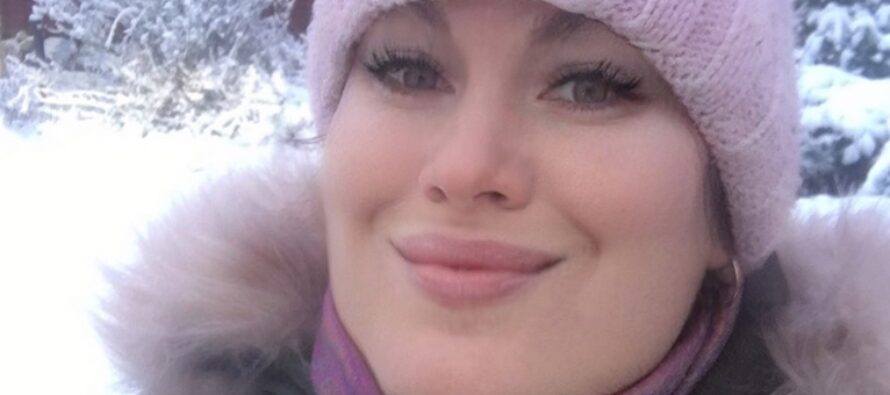 NordenBladet – The year 2021 is proceeding with full speed! The two first weeks of the year have gone by so quickly that there hasn't been time to post blogs. Thus you will now be receiving several blogs these days, because a lot of picture material and news have been piling up. I will begin with New Year's Eve. As with many of us, due to restrictions regarding the Covid-19 risk, the new year was received at home.
I started the last day of the previous year in an athletic manner, while I have two beliefs – first, that new year will resemble the last 12 days of December, and second, that new year will be the same as is the last day of the previous year. Due to that, I always strive to be good towards the end of the year, and if the plan is not successful, I still have a back-up chance on the very last day… hahaha.
I went for a long walk, played with Ivanka Shoshana in the garden, cleaned the house, paid the pending bills, contemplated positive and achievement oriented thoughts, cooked, then changed all the bedlinen in the house, went to the sauna, etc. Just now, gazing at the pictures that I am uploading to the blog, I noticed that the house and the auxiliary buildings look sad and tired, and are in great need of rebuilding. The past few years (even the past decade) have been so busy that I have not had time to commit myself to anything else than work, several projects, and the family. This is the greatest mistake of my life – I haven't taken the time to dwell in the present, always living in tomorrow. Busy busy busy – so busy that I sometimes lose focus of what is happening in front of my eyes. It may sound like a cliche, but you do need to enjoy every moment in your life, every day. To see the tiny detail. To look and really see.
(Blog continues after gallery…)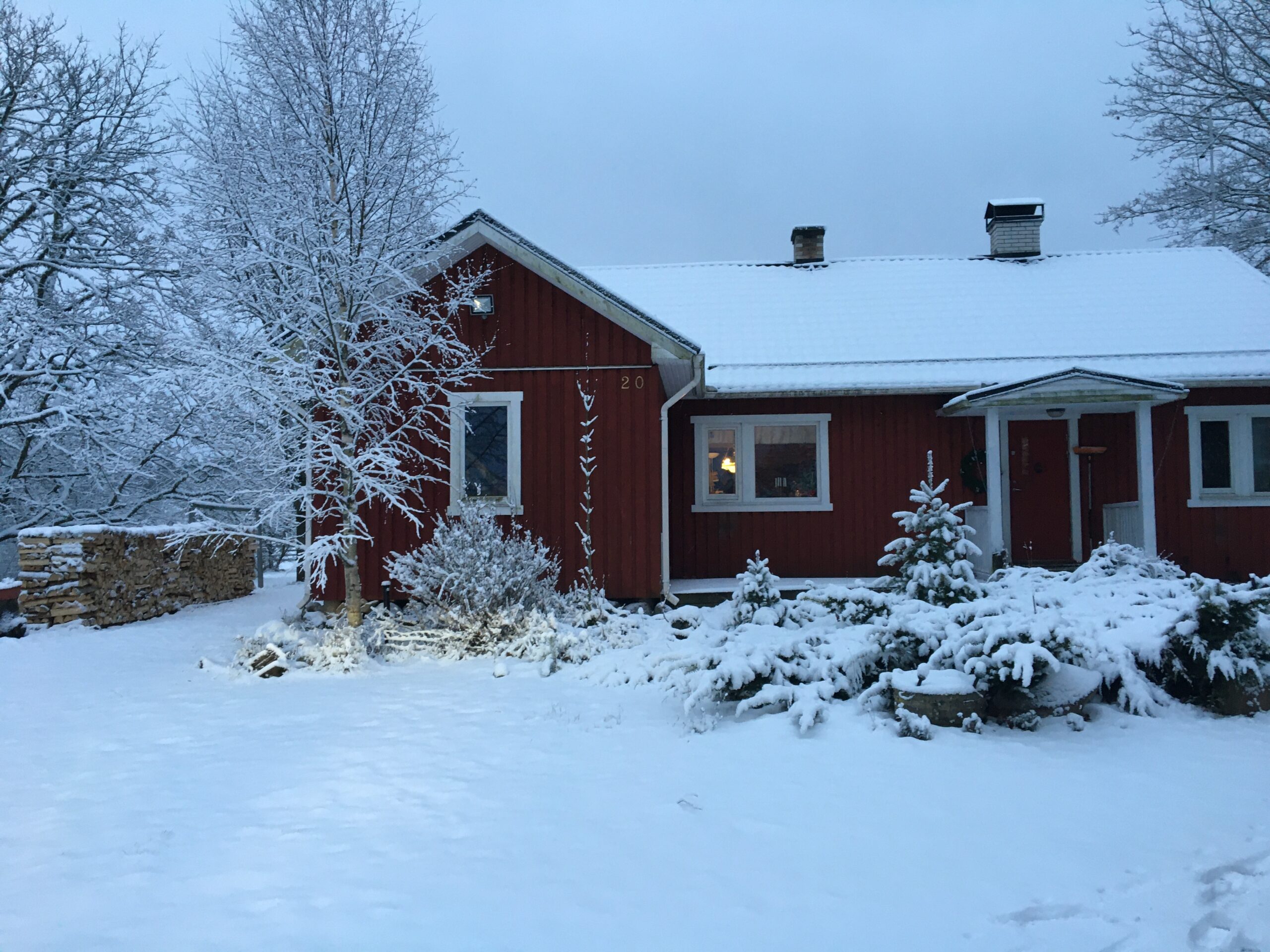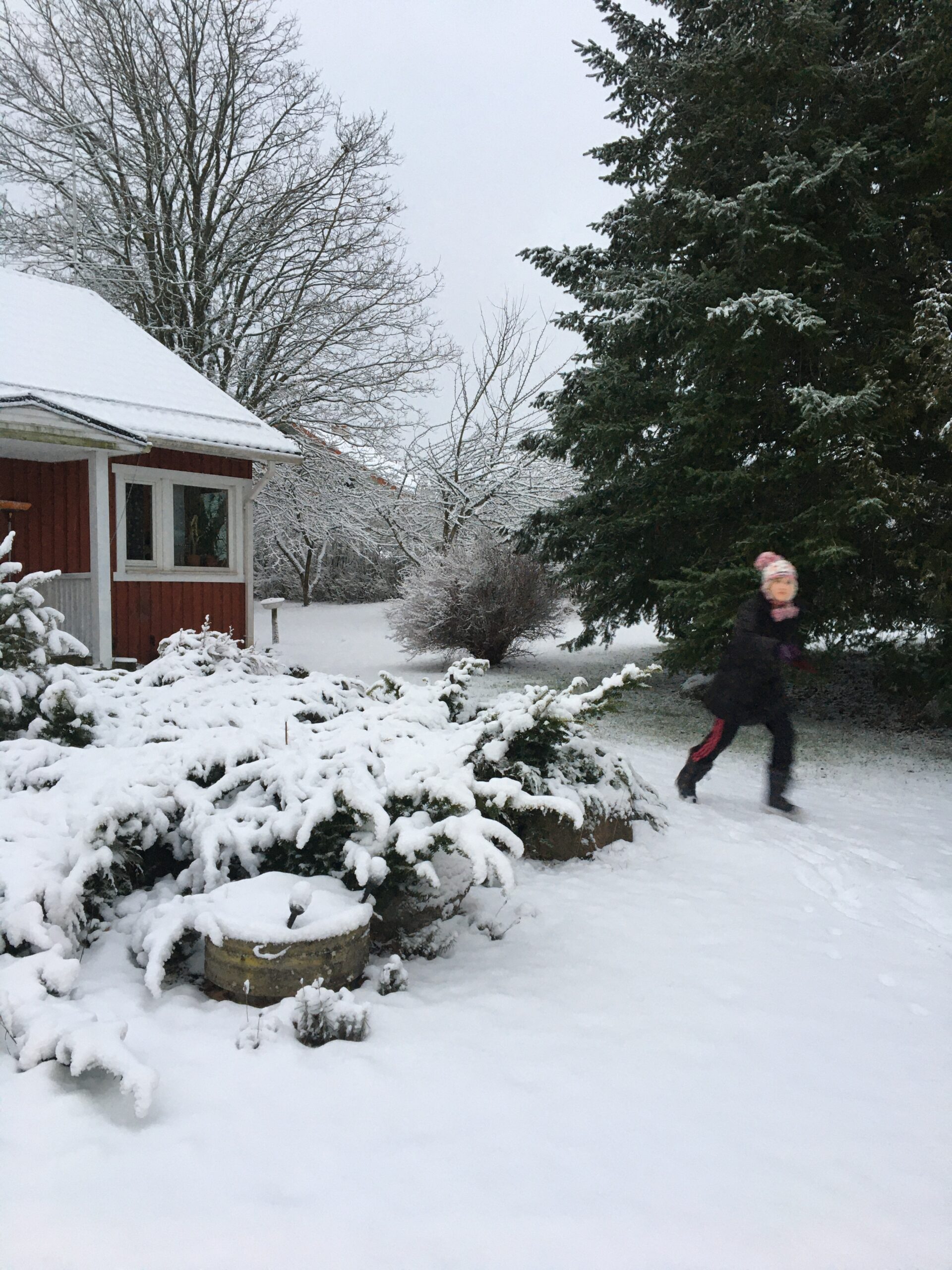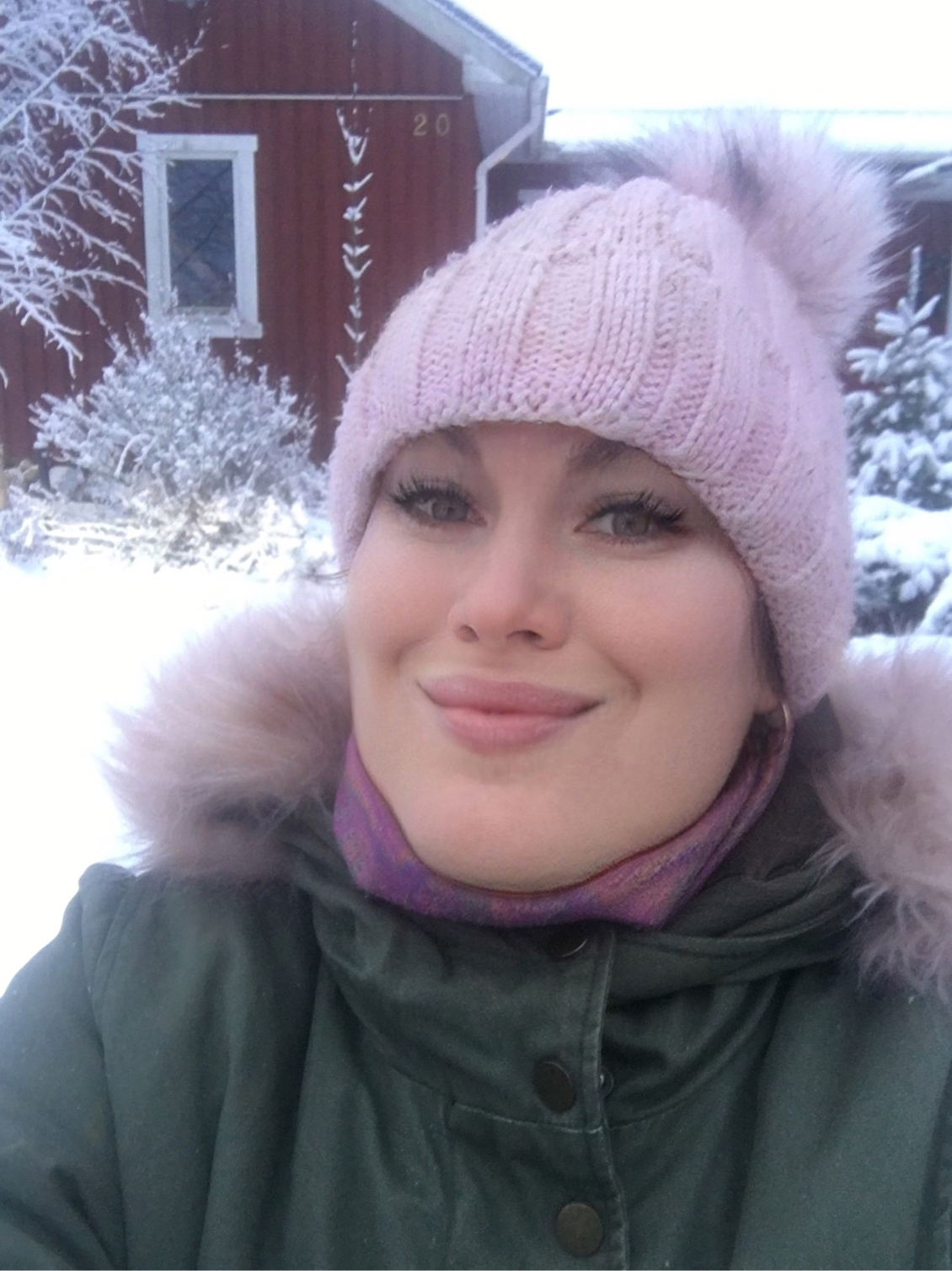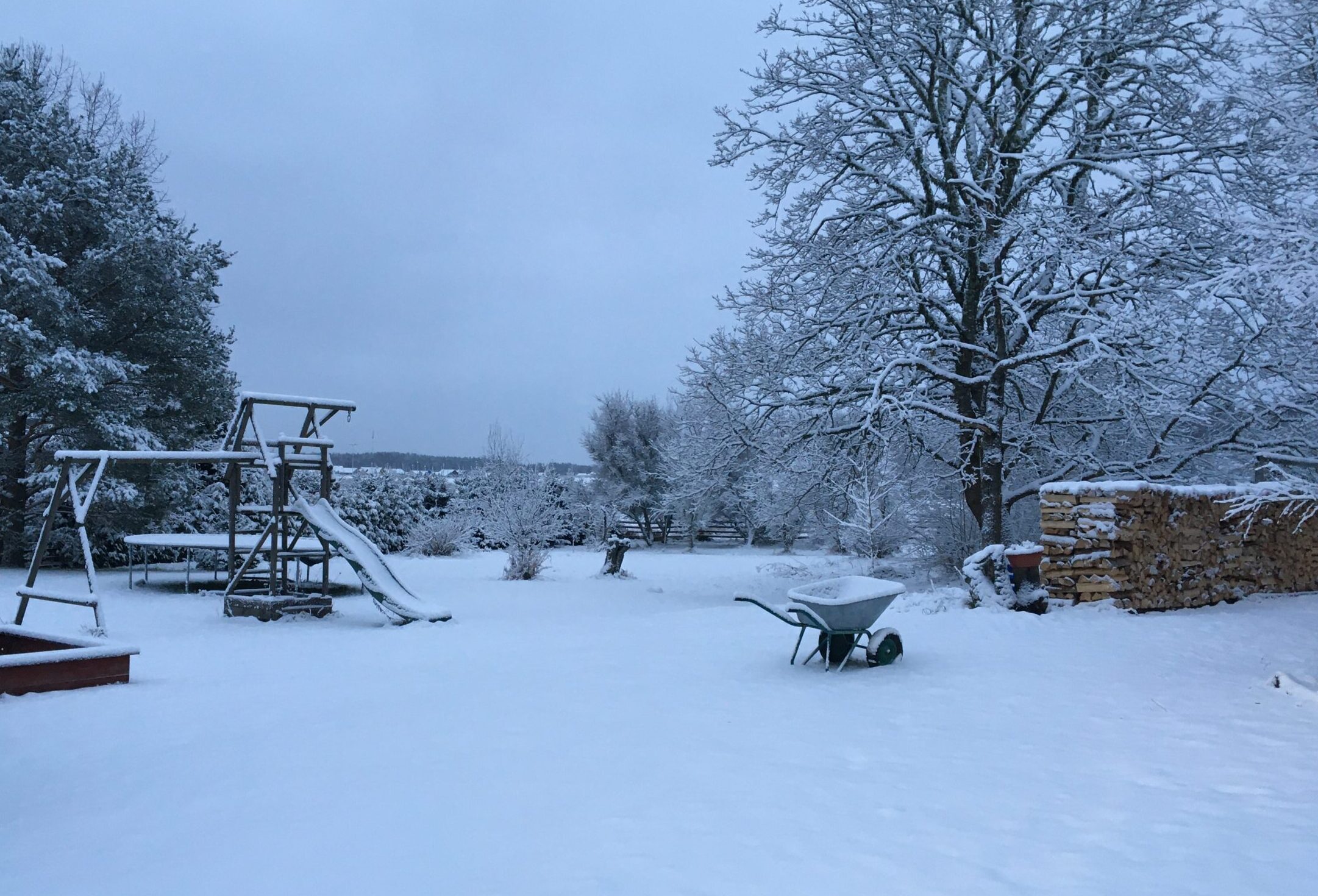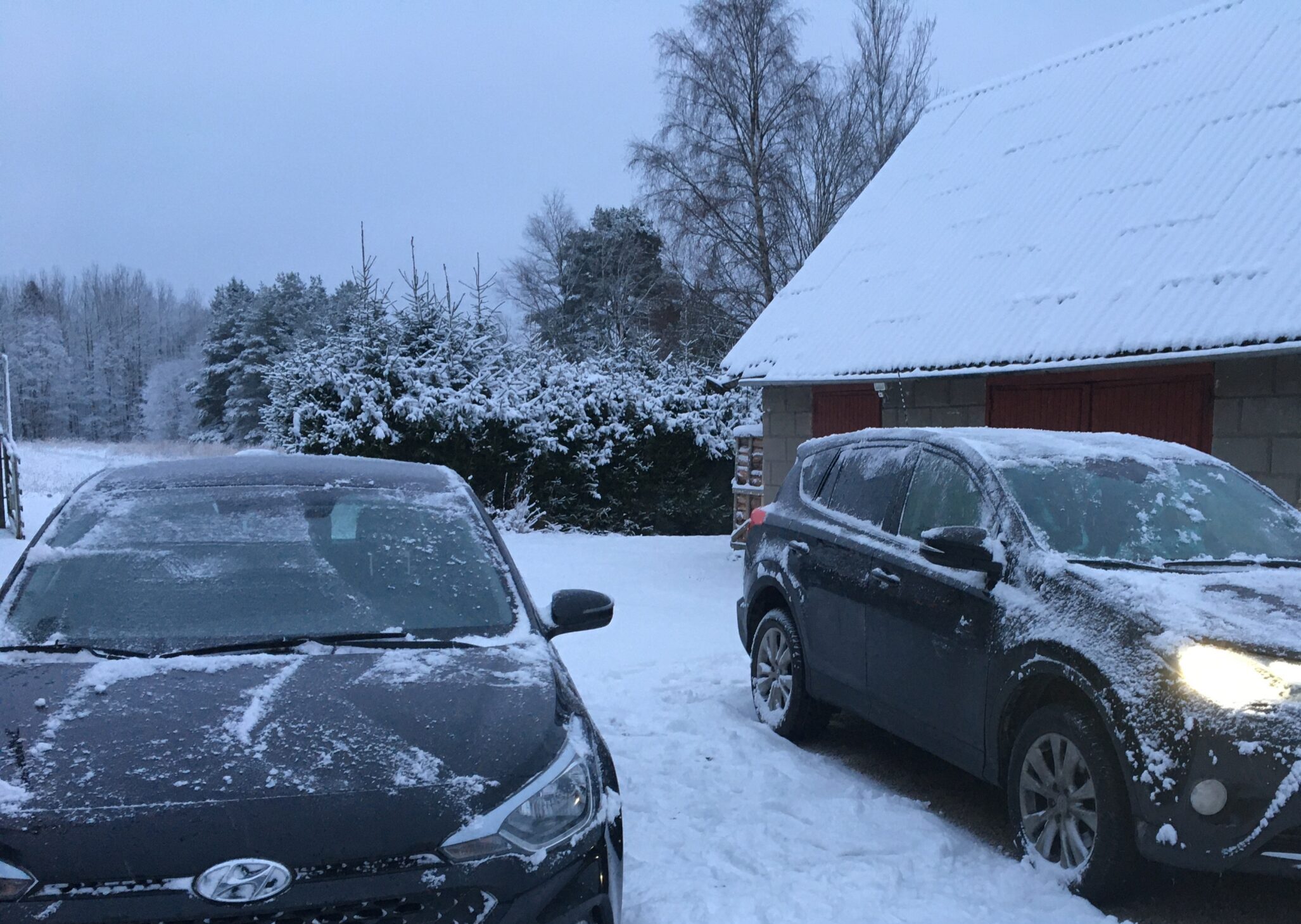 December 31, 2020 began with cooking and ended with dining..hahaa. From the main course side, I prepared potato-egg salad and lasagne, and all the sweet side was this time based on consumer goods (Brita cake, Caramel cake, Arthur cake). Mmmm those corn sticks in toffee are drop-dead good! Generally, I'd be preparing everything that's on the table myself, I find them more pleasing for the palate, and I do love the kitchen being filled with delicious food aromas! As it has been a while since I last had a piece of commercial cake then actually I must admit that it was not bad at all really. Unfortunately I cannot recollect the name of the bakery, otherwise I could quite advertise the brand.
Some years ago I used to watch comedy shows on New Year's Eve, but those have become slightly boring over time. I want something new! Understandably, it is not so easy to crack jokes, that's for sure. Also times have changed. People are getting enough of the information and noise. In order to still surprise today – one needs to be born a genius. Anyhow, Ivanka Shoshana decided to go to bed right before the fireworks began, and I did so immediately after midnight.
Have a successful and delightful 2021 dear readers!
Below yet a few more pictures from our New Year's Eve table, and from my and Estella Elisheva's outfits.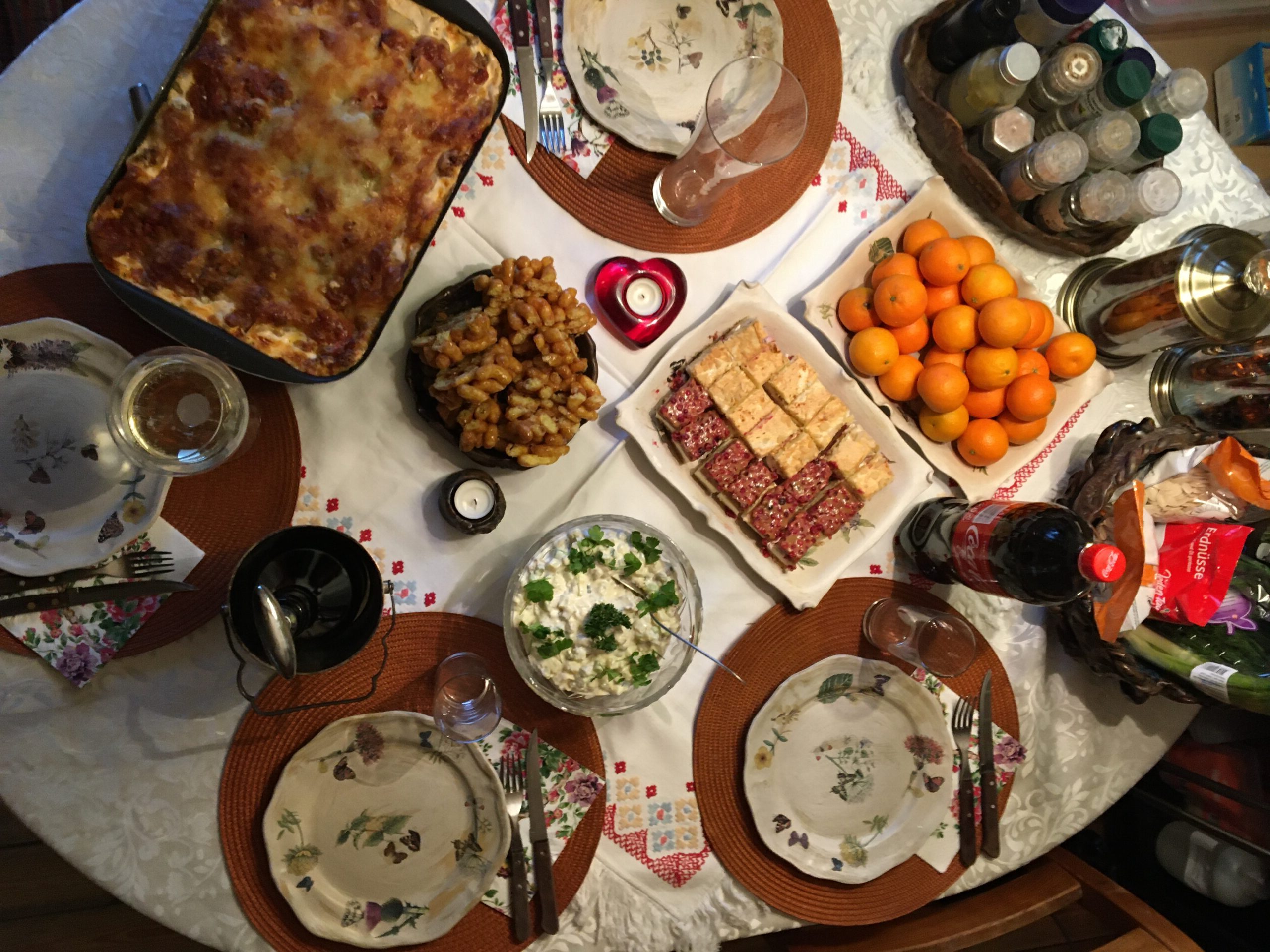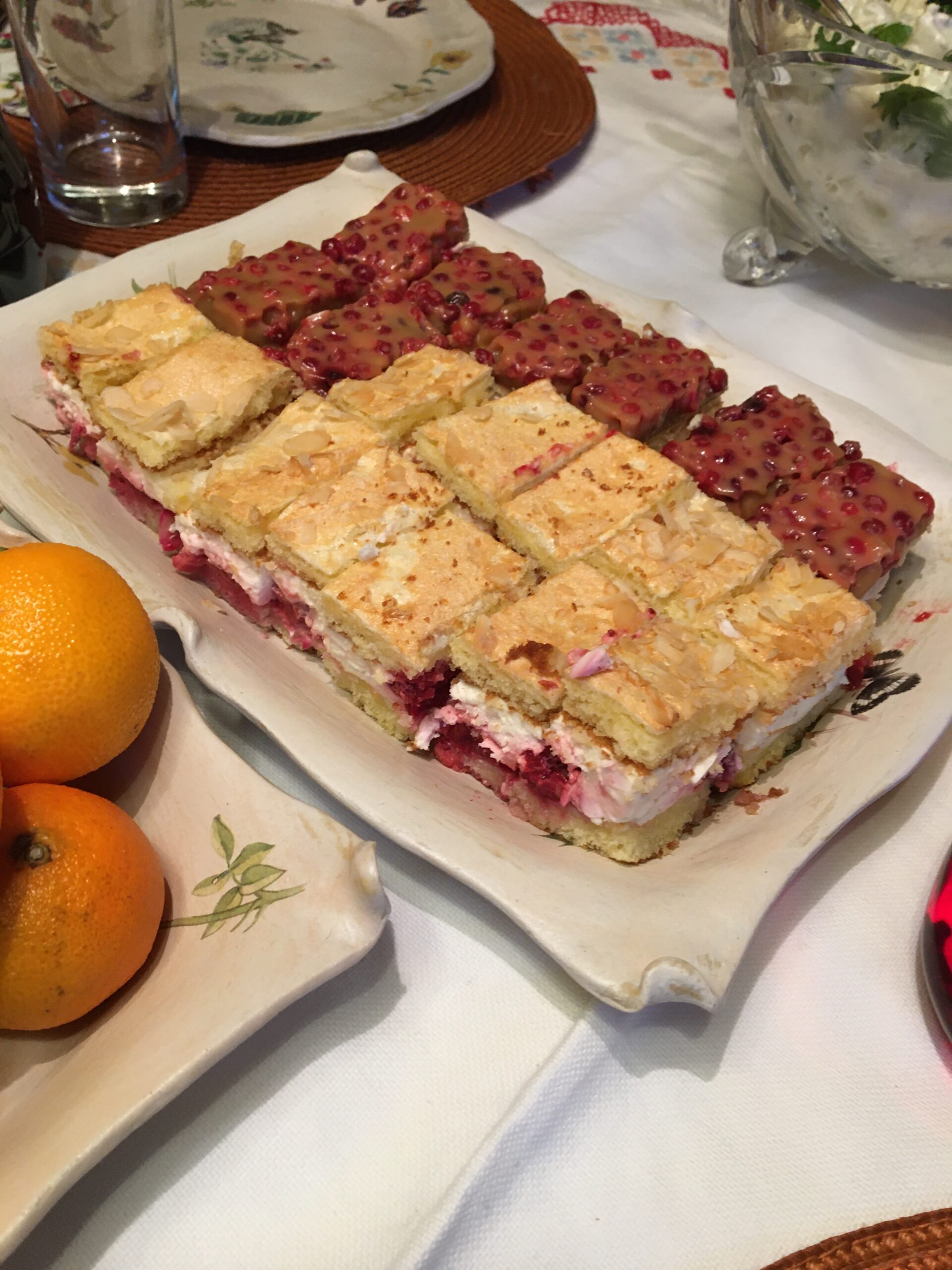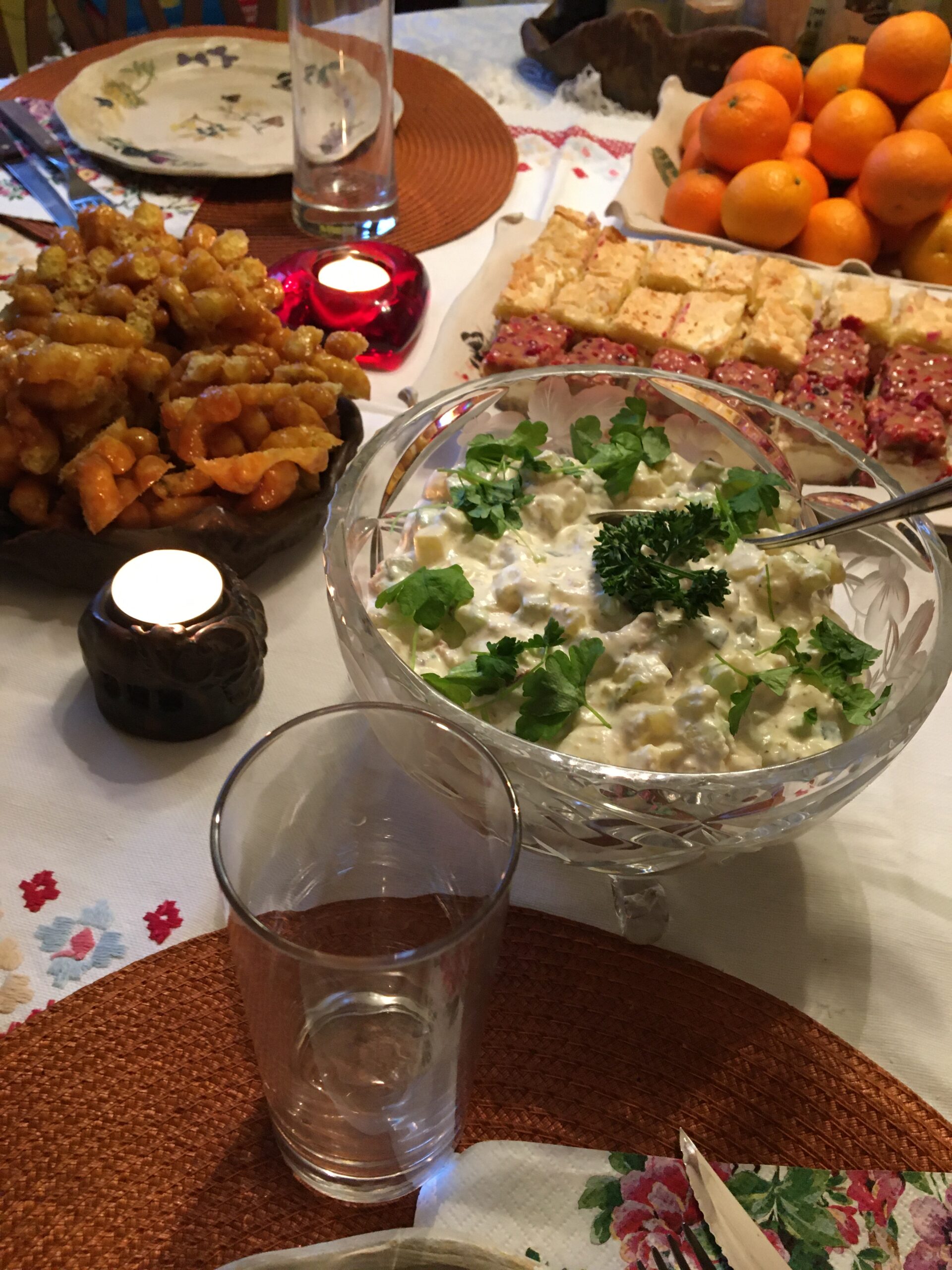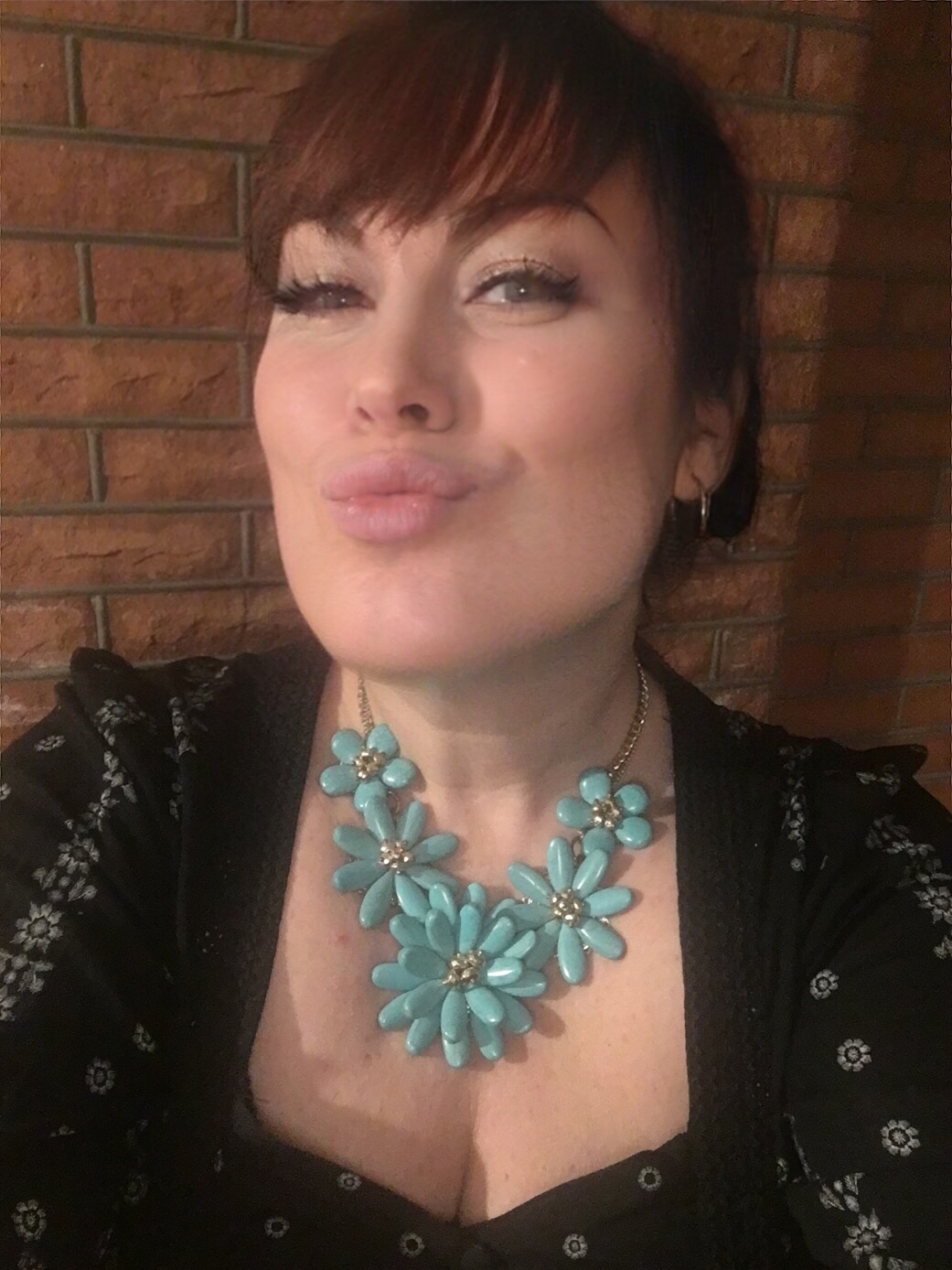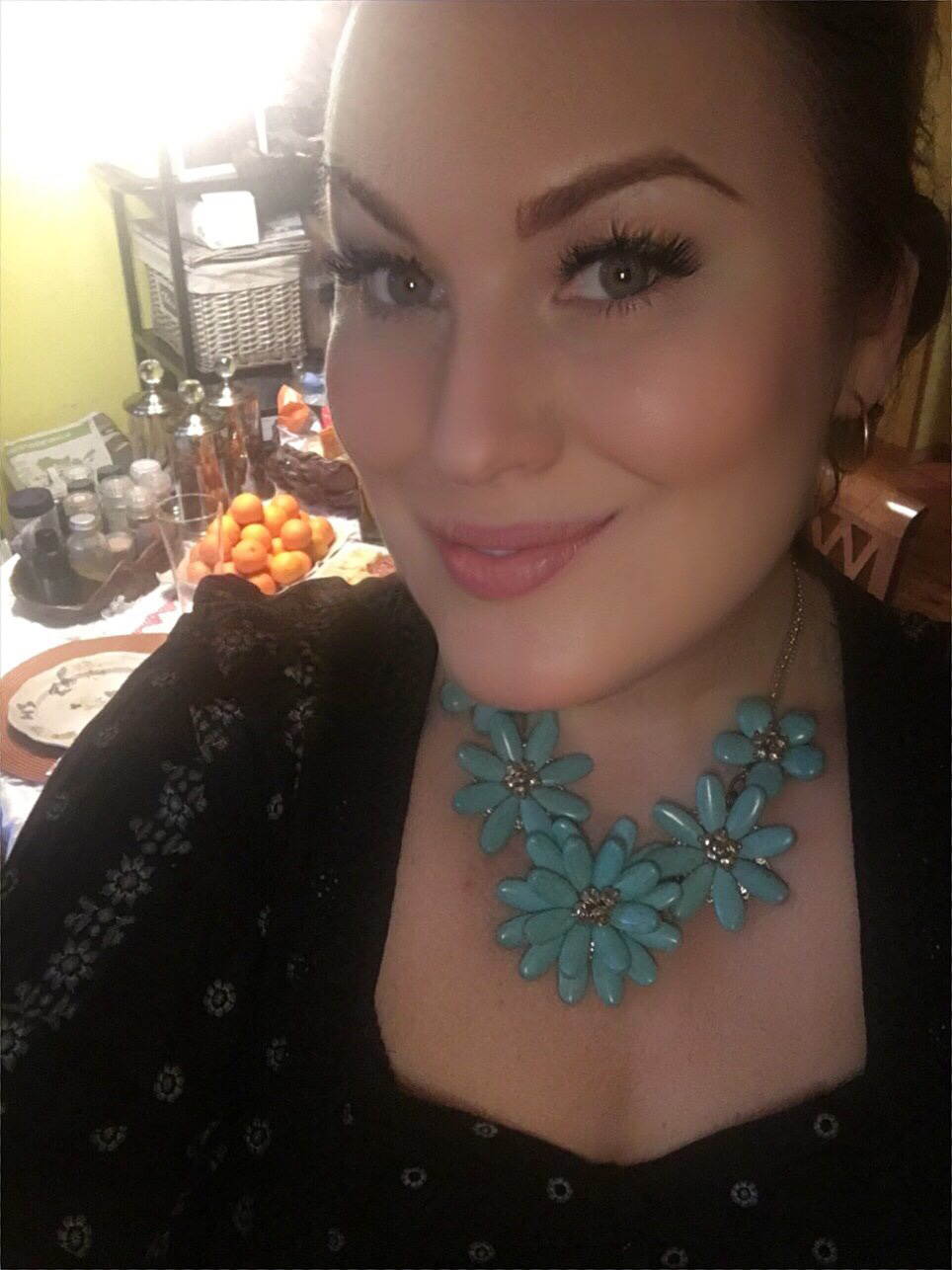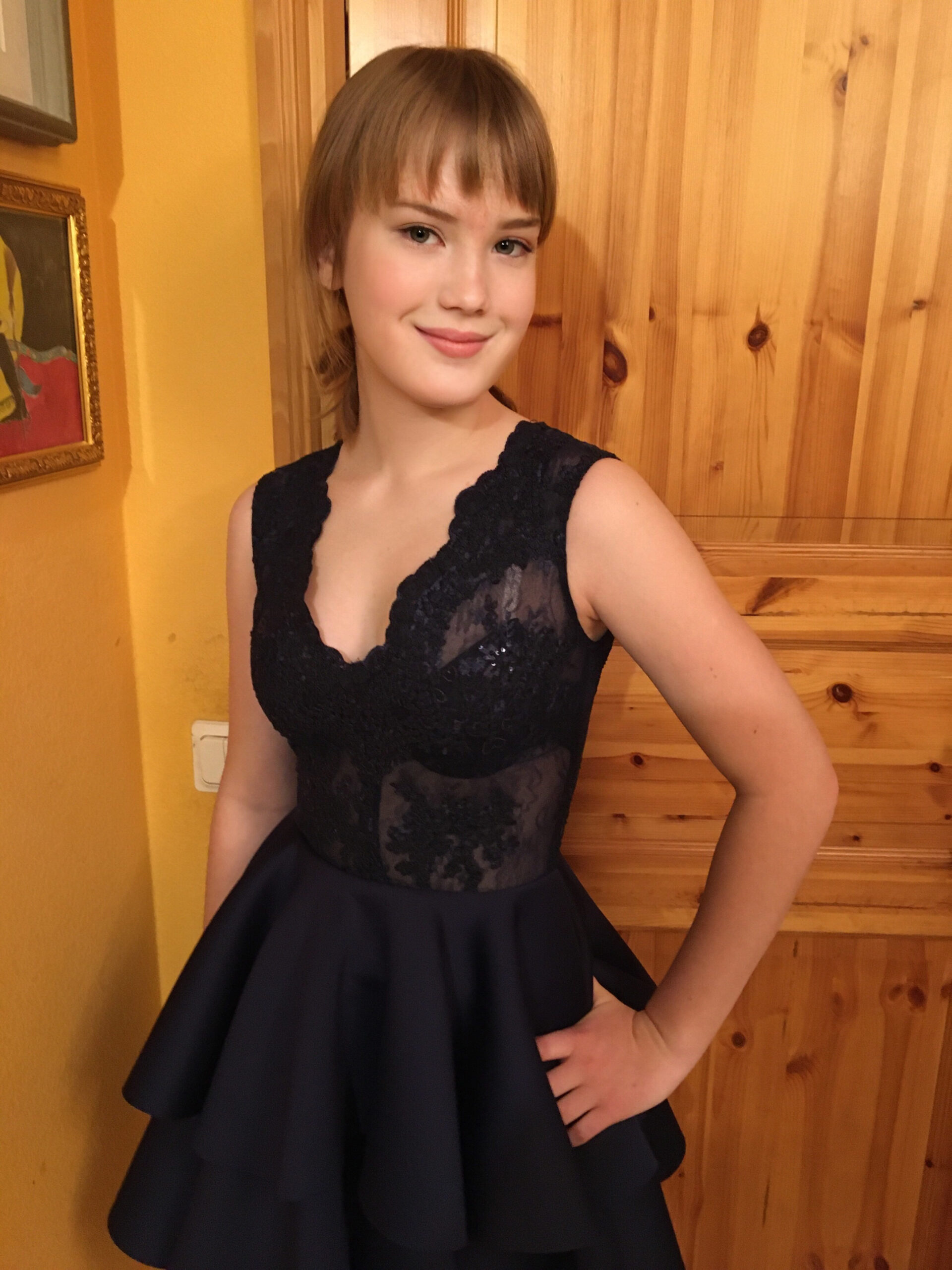 ---
Advertisement: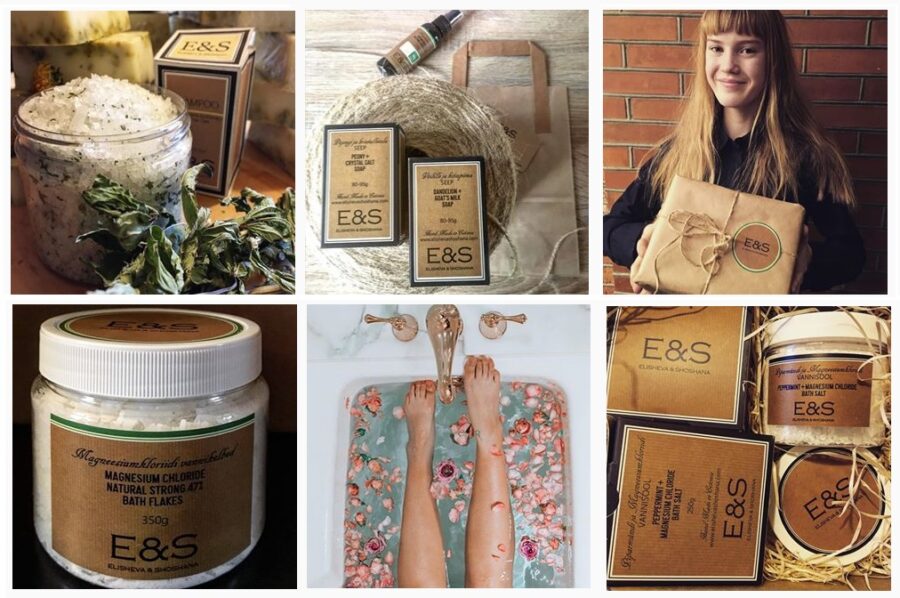 High quality & nature friendly luxury cosmetics from Scandinavia - ElishevaShoshana.com