Helena-Reet: PHOTOBLOG + RECIPES! This is exactly what a dinner table looks like when two top chefs invite you over for a Friday night!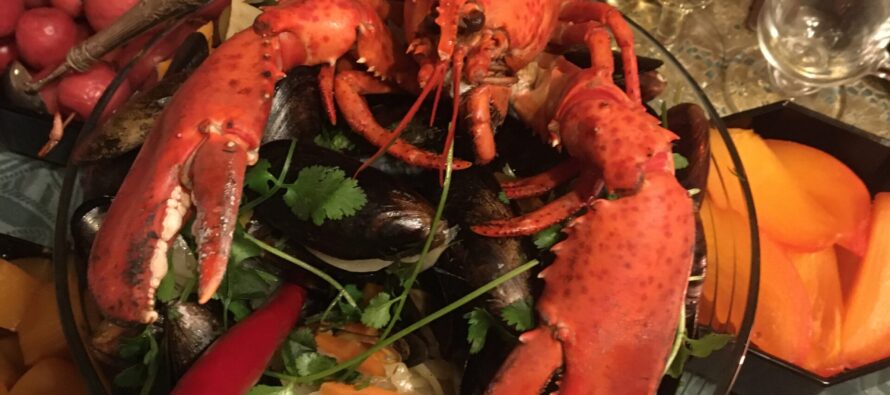 NordenBladet – It crossed my mind that I could write one combined post about last week and the weekend, but it can't be done. This blog section needs a post of its own! My blogs actually oftentimes depict food topics, food recipes, etc. but this current blog will be 100% a food blog! More precisely, I wish to share with you the positive impression that befell me this weekend.
My circle of friends has considerably changed during the past year and a delightful new friendship in the closer circle is a married couple who are both top chefs, and this Friday marked another milestone when they demonstrated their great gift in gastrology. Namely, I was invited to a cozy family-centered evening with seafood. I find seafood very tasty, the casual scattering of seafood dishes on the dinner table is already a positive vibe… yet once they are skillfully and magnificently prepared, and served along with the best of sauces so that it also pleases the eye, then it is a rough task to really describe the feeling you get and the taste experience when you're around the table!
Lobster; delicious blue mussels with a special spicy herbal wine dressing; shrimps seasoned with coriander, dill and pepper; wonderful smoked eel; caviar with pleasant potato cutlets (Latkes), served with sour cream and onion; light seafood soup, etc. On top of all that the salads (potato-meat salad, pumpkin salad, cherry apples, etc.) for the guest that doesn't have a fondness for seafood. My-oh-my!! So super!
I enclose a gallery about the Friday night dinner table and of my own recipes (blue mussels in white wine dressing and dark chocolate cake). Following my current recipe you will definitely attain a good result, but for the sake of giving it all a final touch as miraculous as with the experience I had, one would need to practice that a couple hundred times before:)) Besides, I am convinced that the chefs have their one hundred little tips and secrets that they apply in the process!
(my recipes are indicated after the gallery)
I prepare the blue mussels as follows.
You will need these ingredients:
1 kg blue mussels
5 spoonfuls of oil
4 cloves of garlic
1-2 fresh chilli
ca 10 plum tomatoes
250 ml white wine
1 lime
And for seasoning chopped parsley, coriander, pepper and salt.
How to prepare:
Pour oil to pot, add chopped garlic, plum tomatoes and chilli, season, and let slightly boil in low heat. Pour wine into the same pot, as well as the blue mussels (PS! only closed ones, because the ones that are open have already gone bad and you may end up with food poisoning!), then season and stir. Now boil until all shells have opened. Then once more check each mussel individually and now throw away those that did not open. These, too, are not edible! Then, serve the blue mussels that are open, and season (press lime, add parsley, coriander).
(blog continues after the pictures)
Now for the dessert the dear hosts served chocolate volcanoes or chocolate fondants with home-made ice cream (all previous food as well was of course prepared by themselves!). Chocolate fondants are also known under the name "Molten chocolate cake" and "Chocolate lava cake"). The classic fondant contains dark chocolate, butter, sugar, wheat flour, and egg. Not quite sure what exactly was the full variety of ingredients in those fondants but they tasted sooo good… but here I add my own home-made strong chocolate fondant's recipe.
You will need:
250g dark chocolate
220g butter
230g sugar
110g wheat flour
6 large eggs
cocoa powder
Preparation is really simple:
The fondant is easy to prepare in ceramic containers that can take high temperatures (for example ramekin dishes), or they can also be prepared in ordinary multi-slot muffin plates. Cover the dish with butter and pour over with cocoa powder. Melt the dark chocolate together with butter. In a separate container, whip eggs with sugar, and then mix result with the melted butter and chocolate. Then whip all of the previous together once more. The whipped mixture done, add flour and stir carefully. Once the dough is done, pour it to the dishes prepared as previously mentioned, and cook at 180-200 degrees Celsius in the oven for ca 10 minutes. Make sure that the cake is not in the oven more than necessary! Given the portions in my dishes, this food will suffice for eight people. When serving, add powdered sugar, ice cream, and nothing can beat a cherry on top!
I have visited many good restaurants in my lifetime and I have been honoured to be able to participate in several food festivals and food presentations, but this level of GOOD FOOD DAY can be counted just on the fingers of the two hands that I have. This dinner was among those few! Many thanks to the chefs! Yummmm!!!
Have a great evening!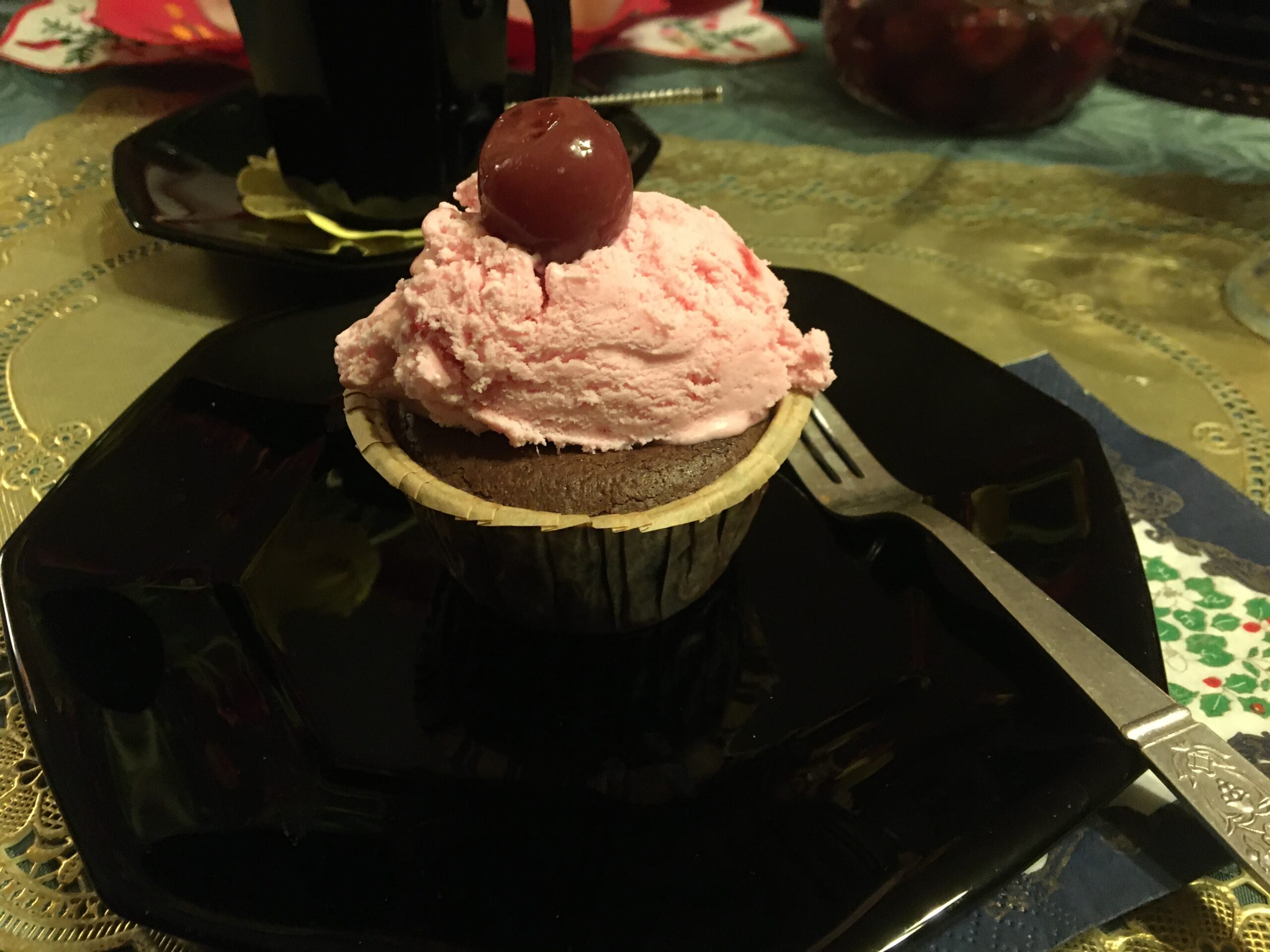 ---
Advertisement: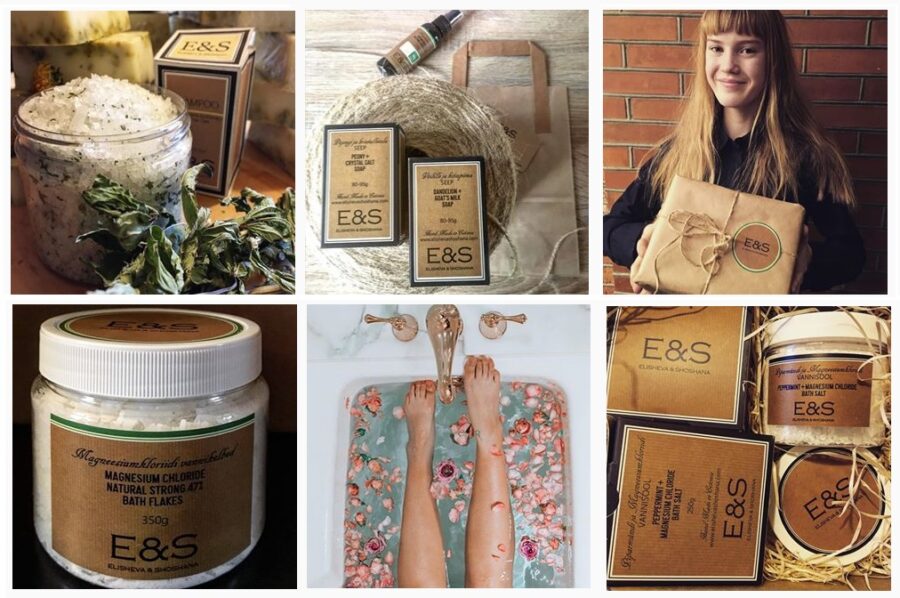 High quality & nature friendly luxury cosmetics from Scandinavia - ElishevaShoshana.com