DROPLET INFECTIONS spread mainly via hands – proper washing of hands will keep infections at bay! + GUIDELINE, how to correctly wash hands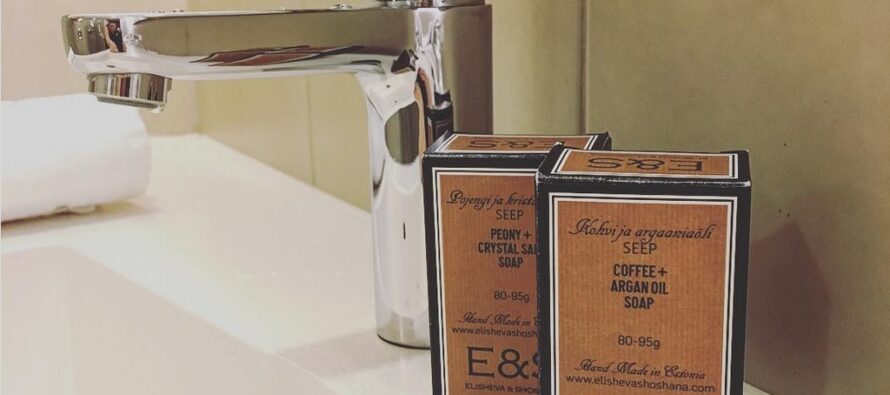 NordenBladet – Careful hand hygiene helps keep infectious diseases at bay, therefore especially during seasons when infectious diseases are spreading, it is useful to clean hands properly. Paying too little attention to hand hygiene is the most common reason for the spread of infectious diseases. In order to avoid infectious diseases it would be wise to keep hands clean at home, at school, at work, at the restaurant, and anywhere else.
A few years back a survey that was carried out in Great Britain, based on observing 20 000 adults during three years, proved that when one washes hands regularly and correctly, it is possible to prevent catching an infectious disease up to 15-20 percent. Hands must be properly washed in the beginning of the working day or in case hands are visibly dirty. When one washes hands with soap and running water for 15 seconds, the amount of foreing microflora decreases ten times, and during 30 seconds the amount decreases already 1000 times. Nevertheless, hands must be washed just about a reasonable amount of times every day, since excessive washing may disturb the natural protective barrier of the skin, and also the strains of some bacteria may multiply in the micellar solution. Along with daily hand hygiene, especially during the time of high season for infectious diseases, also hand antiseptics and skin care are of importance.
Sanitary and surgical handwashing
The purpose of handwashing is to mechanically remove dirt, microorganisms and spores.
During sanitary handwashing hands are washed with the direction from the fingertips towards the wrist. The recommended time to wash hands is 40-60 seconds.
How and when the hygienic/sanitary handwashing is done:
– when hands are visibly dirty or have been in contact with blood or other bodily fluids
– when hands have been in contact with microorganisms that form spores
– before the working shift begins and after the working shift ends
– before meals
– before feeding the patients/clients
– after waste management
– after using the bathroom (toilet), or after changing the diaper
– after blowing the nose, after coughing, or after sneezing.
During surgical handwashing hands are washed with the direction from fingertips towards the elbow. The duration to wash hands is at least 3-5 minutes. Surgical handwashing is always followed by surgical hand antiseptics.
How and when surgical handwashing is done:
– before surgical procedures (operations and invasive procedures).
Hands are mechanically rubbed with the handwashing agent, this is followed by rinsing and drying. An important step is drying the hands, because the amount of microbes on moist hands is larger than on dry hands, and applying the sanitizing agent to wet hands will bring down its effect.
How to properly wash hands?
1. Moisten the hands and wrists and apply soap.
2. Place one palm on the back of the other hand, rub hands, and then repeat with the reverse position.
3. Place both palms against each other, fingers spread and braided, and rub.
4. Using circular movements, rub the closed and folded fingers against the other hand's palm.
5. Using circular movements, grab the thumb into the other hand and rub, then repeat with the reverse position.
6. Make rotating movements with tips of fingers in the other hand's palm, then repeat with the reverse position.
Go over these steps up to 6 times until your hands are clean. Rinse and dry.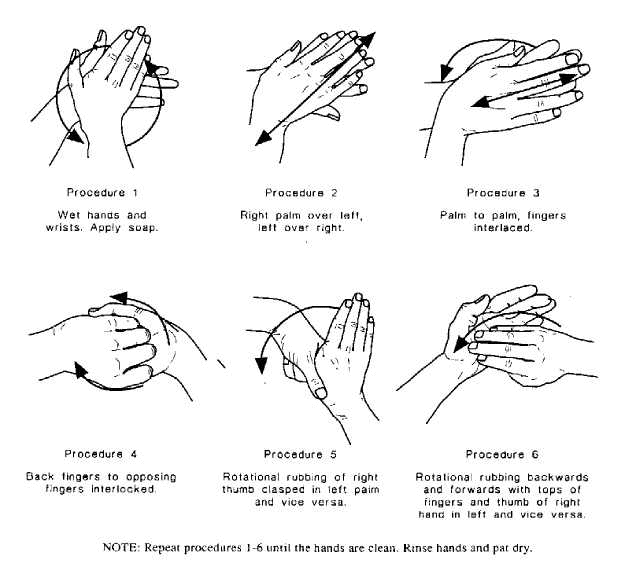 Which are the mistakes made during handwashing?
The common mistake is that while washing, the backside of the thumbs will be forgotten, or the nails, fingertips, and intermediate part of the fingers. Also, hands would need to be washed from underneath the ring if you are wearing any, since on the skin under the rings the bacteria have a fine moist place to live and grow. The soap would need to be washed off under running water from fingertips towards elbows.
What can we wash our hands with?
The most common and best known agent for washing hands is soap. The effect from the soap stems from the water solubility of fatty acid salts. The quality of the soap depends on the fatty substance ingredients and additives used in making the soap. Nowadays allergies are widespread, pollution (including air pollution) is common, and thus people value quality care products more and more, because there is nothing more important than the health and wellbeing of our own selves as well as others.
What kind of soaps could be used?
Best quality can be found in handmade soaps – these have been produced in small amounts, which entails constant control regarding quality. However not all handicraft soaps are in line with the standards set for cosmetics products (either they do not have the right pH level, may contain allergens, or by the time you start using them, have already gone bad). Therefore not any amateur handmade cosmetics product need be automatically trusted.
What kind of soap could be used by a person with sensitive skin?
Elisheva & Shoshana products have specifically been developed for the Northerners with sensitive skin. All E&S products pass strict quality control and each product batch is tested in NordenApothecary lab in order to guarantee top quality and fit with the requirements. Should the batch not pass the control it is not launched to the market. All E&S products are listed and approved by European Cosmetics Products Notification Portal (CPNP). E&S products are skin friendly and efficient, suitable also fof pregnant women and small children.
Elisheva & Shoshana (E&S) handmade "Dandelion and Goat´s Milk Soap" is delicate, odorless, skin purifying, protecting and nourishing bathing aid for hands and body. Blossoms of dandelion gathered from the fine fields of Estonia add to the soap the fair yellowish and greenish natural patches, thus making each one a petite masterpiece. Dandelion (Taraxacum officinale) is considered a most powerful Nordic medical herb. Goat milk is known to be nature's elixir, containing plenty of A, B6, B12 and E vitamins that carry the role of rejuvenating skin cells, and proteins that help free the skin from acne breeding bacteria.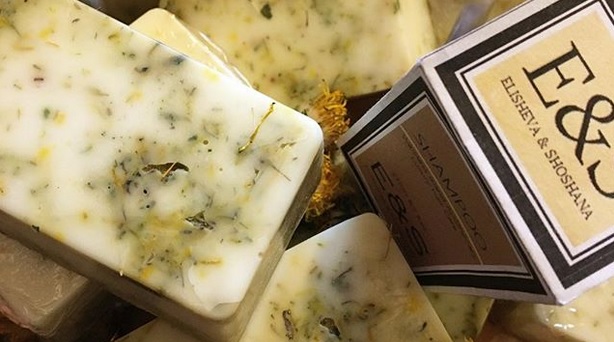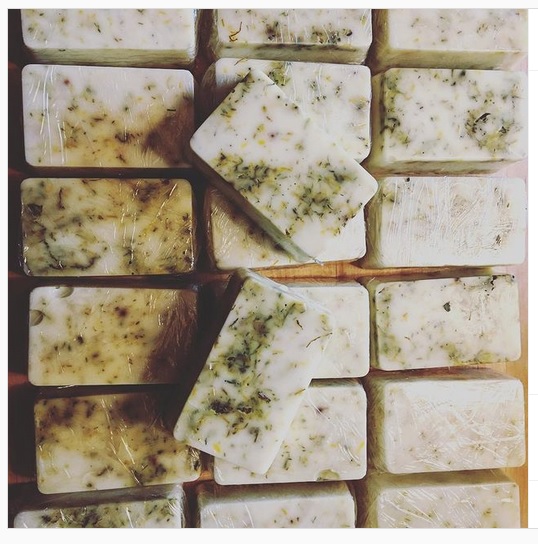 ---
Advertisement: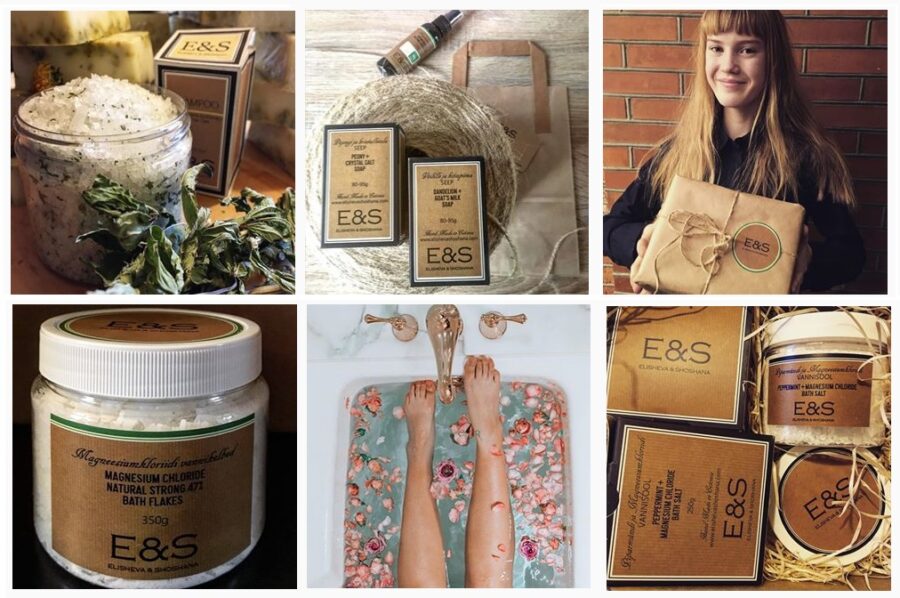 High quality & nature friendly luxury cosmetics from Scandinavia - ElishevaShoshana.com