Helena-Reet: Lag ba-Omer, Saint Walpurga's Day, Let's Do It!, visiting the Zoo, "Adventures of Lolo the Penguin", etc. + as always, some pleasurable FOOD TALK!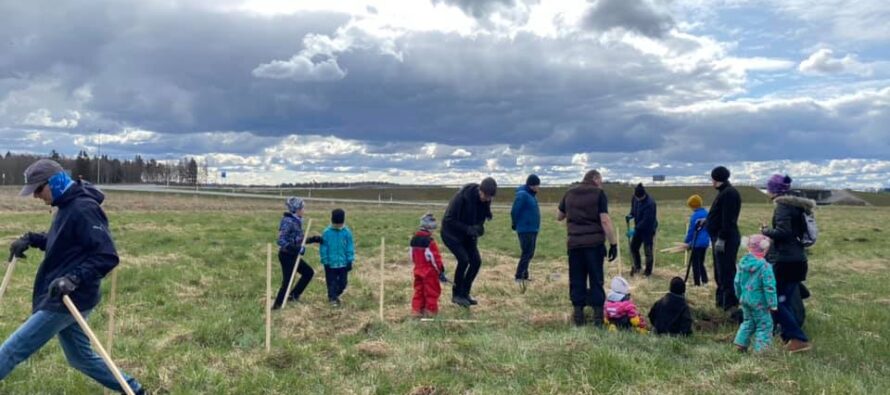 NordenBladet – Last weekend was eventful. April 30th (18 Ijar) was Lag ba-Omer, and it actually already began at the sunset of April 29th. Jewish holidays are moveable feasts, and this year the celebration collided with Saint Walpurga's Eve which is a widely known holiday in Estonia. Due to Covid restrictions, the Estonian Jewish Community skipped the usual annual celebration, however those of you interested to know more about the celebration, can read and have a look at the post with a synopsis of the event back from the year 2017.
BIG gallery: Estonian Jewish Community celebrated Lag BaOmer
Similarly, Saint Walpurga's Eve and Saint Walpurga's Day which is celebrated on May 1st, were not held this year due to Covid-19 restrictions. To be honest with you, I do not even remember the last time I attended a public Walpurgis Night celebration, and I haven't accidentally bumped into a Witches' Sabbath on Blocksberg hill for a long time either (hahaa.. that was supposed to be a joke). Lately I have enjoyed most of all the modest parties/events held in a small circle of friends. The little village where I live has yet been keenly taking part in the (Teeme Ära!) Let's Do It! clean-up communal working day that has been held since 2008 all across Estonia. This year we gathered from the neighbourhood ditches and forest edges the volume of a large container-size of garbage, and we planted near the big road 600 spruce plants!
The morning saw us have a hearty breakfast (delicious omelet – Shakshuka/Shakshouka, along with pickled tomato, pickled cucumber, cottage cheese, and surely a vast mug of coffee), then clothe the kids, take the spade from the shed, and off we went 😀
(blog continues after the gallery)
On Sunday the weather was very fine and we decided to go to Tallinn Zoo (Paldiski maantee 145, Ehitajate tee 150, 13522 Tallinn, website: tallinnzoo.ee). Despite every other place being locked due to corona restrictions, the zoo was open for visitors, and was crowded. Unfortunately, because of general Covid risk, many of the animals were not exposed to visitors, and thus we didn't see half of the zoo. I suppose we were also the only ones there wearing our face masks. The zoo had changed a lot since the last time I went there. The sides of the pavement were beautiful and tidy and it created a very warm feeling. It was great to walk there and spend the Sunday together, until at some point Ivanka recalled the cartoon "Adventures of Lolo the Penguin" (by the way, this cartoon that was made in 1988 has been selected to be among the most horrific of children's movies in Estonia). The animated movie includes several terrifying episodes and already the character Grandpa Piigo used to say: "People, ah, they mostly bring us suffering, and they take us to a zoo". So, there you are… We set our steps back in the direction of our home and then worked in the garden for many hours. For dinner I prepared potatoes and a pleasant silky mushroom sauce. By the way, these wonderful funnel chanterelles had been gathered in late autumn — in the beginning of November. Read about the yellowfoot mushroom in more detail HERE.
Today, Monday, has been spent paying the bills, solving several work-related matters, planning Estella Elisheva's and Ivanka Shoshana's joint birthday event, and discussing via Facebook with several people our cooperation projects. In addition, I completed some online-shopping. I purchased from ON24 for the kids, for their outdoor climbing set a rope ladder; for the 4.26m diameter trampoline a new safety net, and a new 160x200cm mattress with spring interiors. Ivanka had a school-day today, as well as her swimming class, Estella had her violin performance at Georg Ots music school (with recording).
Until the next blog posts! Hugs!
Do read also my previous blog posts (all posts are available in four languages – Estonian, Finnish, Swedish and English!)
Photography: NordenBladet (Helena-Reet Ennet)

---
Advertisement: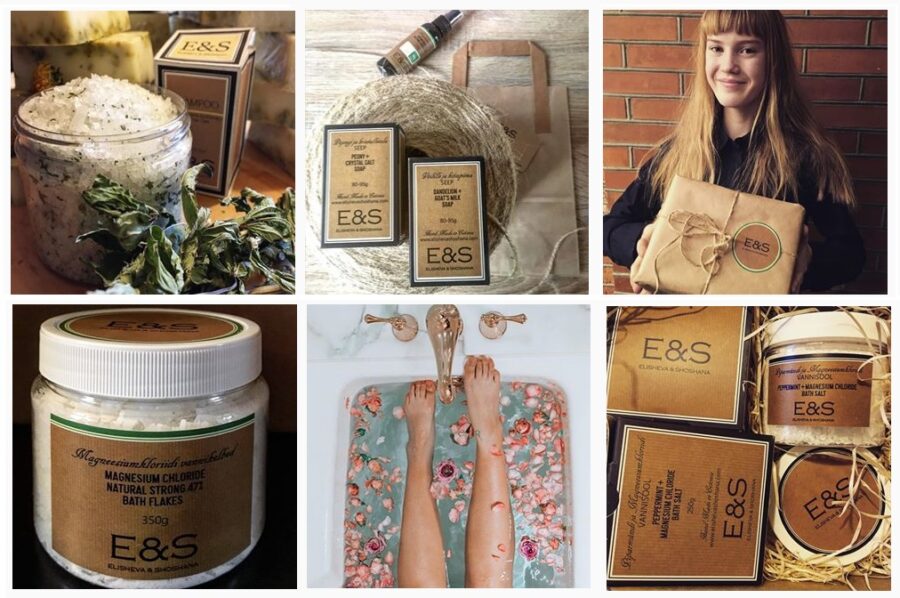 High quality & nature friendly luxury cosmetics from Scandinavia - ElishevaShoshana.com