Helena-Reet: Liberty to plan my own time is a luxury that I love above all!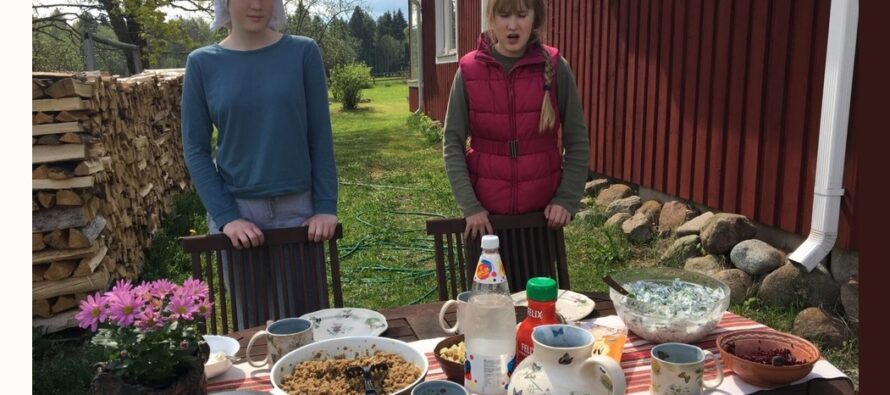 NordenBladet – The night was so warm tonight that I slept with the window wide open. In the morning I woke at eight and made some pancakes which we enjoyed with the raw jam made from blueberries that were picked from the wood last year. Today has largely been spent preparing food and enjoying the meals. How luxurious is that!
I believe it is a great luxury to be able to find time (you can find the time!) to spend with your family. I have had home assistants (who also completed duties of a gardener, chef, and nanny) for several years, but today I wish to do everything by myself. I enjoy it and I find it to be a greater luxury than keeping the assistants. Maybe at some point when there is a tighter schedule with the businesses in the future, I will again need to buy the help of assistants, however, as long as there is no direct need for that I will try to do everything by myself and plan my businesses so that life would not turn into a vicious circle of creating new businesses and conquering new mountain tops. Why? Because I have this opportunity, the opportunity to plan my own time! The luxury to enjoy the home that I have, be 100% together with my children, have the freedom to choose the food and prepare the meals with love, and to serve it to my family delightfully.
This morning I made pancakes, Estella Elisheva made herself a smoothie and then rode to Saku to her football training by bike. After that I cleaned up, did the laundry, and started cleaning the children's summer room. I don't know how but stuff just keeps accumulating… wherever there is open space, stuff keeps emerging :D. I think if I had a house 1000 or 2000 square meters, then at some point I would still run out of free space. Tomorrow in case the weather should fail us, then the children will play in the summer room, not outside. We have planned a small joint birthday party for Estella Elisheva (she will be 15!!! tomorrow) and for Ivanka Shoshana (she will be 13!!! on May 23). OMG! They are so big already!
For dinner I made quinoa, minced meat sauce and wild garlic salad (yessss, the same mega tasty salad, the recipe of which you can find HERE). I served the meal outside and we enjoyed the delicious food along with the wonderful weather! Thereafter I went to the grocery store and made for tomorrow for the children's birthday party two strawberry-banana-whipped cream cakes! Now I will continue preparing the rest of the dishes for tomorrow, and in the evening there will already be the first guests from the further corners – my elder sister Marie with her son Lauri 🙂
Hugs! Until the nexts blog posts!
Do read also my previous blog posts (all posts are available in four languages – Estonian, Finnish, Swedish and English!)
Photography: NordenBladet (Helena-Reet Ennet)

---
Advertisement: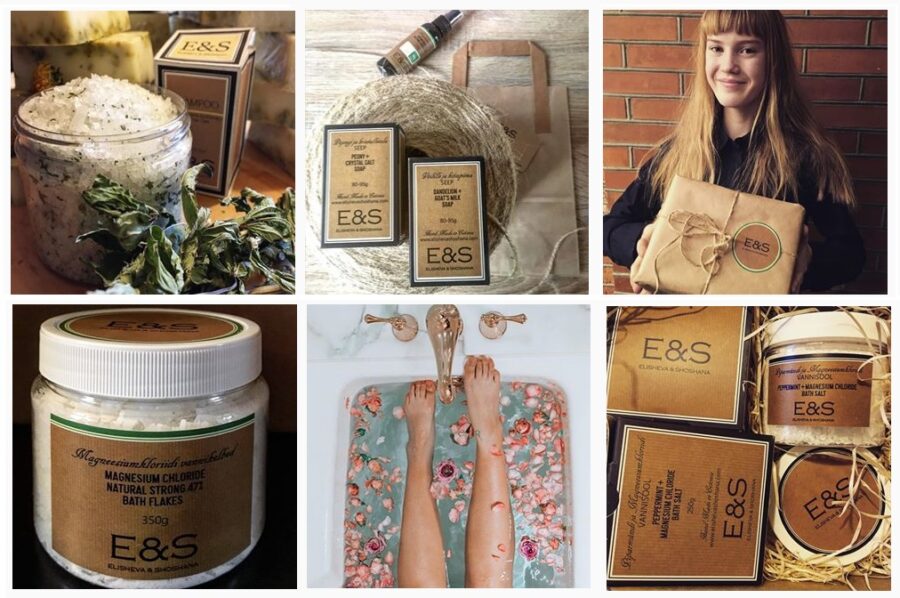 High quality & nature friendly luxury cosmetics from Scandinavia - ElishevaShoshana.com