Levi – one of the Finland's most interesting tourism destinations + LINKS, PHOTOS & INFO!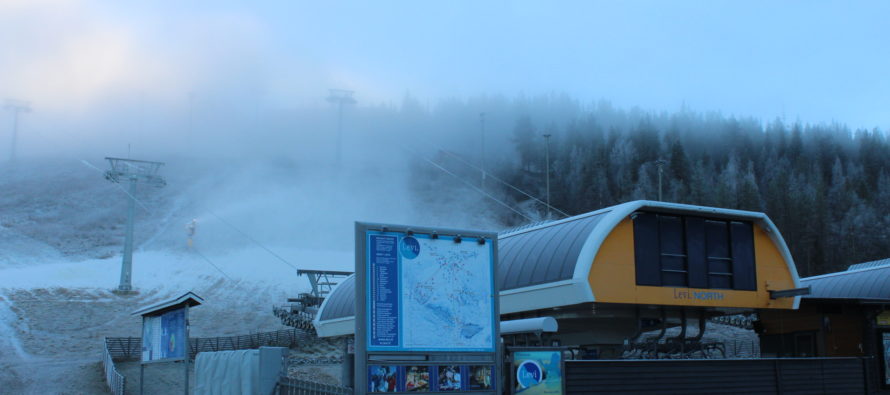 NordenBladet – Levi is a fell located in Finnish Lapland, and the largest ski resort in Finland, based on the number of visitors. Lovely place to visit with friends or with familyt. The resort is located in Kittilä municipality and is served by Kittilä Airport and Kolari railway station. At a latitude of 67.8° north, it is located approximately 170 km (110 mi) north of the Arctic Circle. Amazing scenery, great skiing pistes, excellent services and good connections make Levi one of Finland's most interesting tourism destinations!
First, I´ll answer  the 12 most common questions about Levi, Lapland
Where is Levi Finland?
Levi is a fell located in Finnish Lapland, and the largest ski resort in Finland. The resort is located in Kittilä municipality and is served by Kittilä Airport and Kolari railway station. At a latitude of 67.8° north, it is located approximately 170 km (110 mi) north of the Arctic Circle.
How do I get to Levi?
Despite its location in the far north, Levi is easily reachable, as the Kittilä airport is located about 17 km and the Kolari railway station about 85 km away from Levi. By car or bus, the distance to the city of Rovaniemi is 170 km and the city of Oulu is 380 km. Visiting Levi also gives you a great opportunity to visit the close-by fells Ylläs (65 km) and Pallas (60 km) in the Finnish Lapland.
To Levi it is better to fly via Helsinki (1h30min) or Stockholm (1h40min) to Kittila a/p. and there is shuttle bus from the airport to Levi takes 15 min. You can also take a sleeper train from Helsinki to Kolari (80 km away from Levi) or to Rovaniemi (with this trains you can take your car as well).

What airport is closest to Lapland Finland?
Rovaniemi is the most popular airport (travelers interested in visiting Santa Claus's village should fly here), being Ivalo the northest one. Rovaniemi serves as the entrance to all Lapland, Northwest Russia, Northern Sweden and Norway. It is not only serviced by Finnair but also by Norwegian and AirBaltic.
Who flies to Kittila Airport (IATA: KTT, ICAO: EFKT)?
Jet2, Flybe, Monarch Airlines, Thomas Cook Airlines and Thomson Airways offer seasonal charter flights during the winter direct to Kittilä airport (Finnish: Kittilän lentoasema) from a range of UK airports. Taxis are available outside the airport during scheduled arrival times, and are operated by the local taxi company Kittilän ja Levin taksi.
How many airports are there in Lapland?
Each of the airports has its own appeal and target audience: Rovaniemi (309,731 passengers in 2009): Father Christmas's airport on the Arctic Circle, in the capital of Lapland. Kittila (245,292): Airport in the hub of tourist centres. Ivalo (130,592): The airport for wilderness and trekking.
Is Levi Finland in the Arctic Circle?
Levi, Finland. Levi is a fell located in Finnish Lapland, and the largest ski resort in Finland. The resort is located in Kittilä municipality and is served by Kittilä Airport and Kolari railway station. At a latitude of 67.8° north, it is located approximately 170 km (110 mi) north of the Arctic Circle.
Can you see Aurora Borealis in Finland?
In northern Lapland the lights shine about every other clear night between September and March. In southern Finland they are visible on about 10-20 nights a year. Look to the stars. If you notice that the night sky is clear and starry, your chances of seeing the northern lights are good.
How many hours of daylight does Lapland?
In the south of the country daylight in December lasts only for 6 hours. In northern Lapland a period of darkness prevails at that time, with the sun not rising above the horizon at all.
How cold is Lapland?
Then slowly the temperatures will go down until they reach to -20 C in December. The coldest months are January and February. Then it is common to get under -30 C for at least a few days to weeks. In March the sun will be strong so then it is not likely it will get under -15 C. The frost will slowly disappear in April.
What is the weather look like in Levi?
The skiing season in Levi usually lasts from October until May. In the wintertime, it is recommended to pack a large amount of warm clothes with you, as in January-February, the average temperature drops to -14 degrees, and degrees as low as -30 can occur.
Especially during the spring season Levi provides excellent conditions for cross-country and downhill skiing since the average temperature in March is about -8.4 degrees and in April-May one can already enjoy warm weather in sunny slopes. During the hottest time of summer, in July, Levi's average temperature rises to 14.4 degrees, making Levi an interesting summer destination as well.
Levi average monthly temperatures (source: National Climatic Data Centre):
Month 1 2 3 4 5 6 7 8 9 10 11 12
Av. temperat. °C -14,0 -13,1 -8,4 -2,0 4,8 11,4 14,4 11,5 5,9 -0,5 -7,2 -11,6
Does Lapland have snow all year round?
The Lapland region has a subarctic to continental climate characterized by mild summers and cold, snowy winters. … The amount and duration of snowfall also varies by location, but the average number of days with snow is around 175 – 225 days per year between mid-October and mid-May.
What is the best time to visit Finland?
It depends on what you'd like to experience: for plenty of snow and winter activities, December to March is the best time. For springtime sun and the revival of nature after the winter, April to May is the period. For long and warm summer days and plenty of events, opt for June, July and August.
What to Do at Levi? – Levi Activities
Here are the best things to do in Levi, Finland
Every year many interesting events take place in Levi, including the Alpine World Cup, which attracts a large audience from around the world. Over the years, the prestigious race has gained great popularity among both athletes and the general public. Levi's winter attractions – the glamour of Lapland, polar nights, frost and reindeer – have guaranteed it a spot on the international competition calendar. Levi also organizes many other sports events where athletes can challenge themselves in biking, golf, trail running and other sports activities.
1. Northern Lights tours and safaris.
Experience the magical Northern Lights in the Lappish sky. The Aurora is an unpredictable, natural event, which occurs all year round. Come on a night safari or stand on an open space to witness these phenomena. The northern location of Levi guarantees great opportunities to see Northern Lights, Aurora Borealis, during the trip. In order to make the experience as memorable as possible, it is worthwhile to take part in an organized Northern Lights tour which lets you admire the dancing lights in amid incredible landscapes. Find the tour organiser here.
2. Skiing, Downhill skiing and snowboarding.
The largest ski resort in Finland offers skiers and snowboarders a total of 43 skiing pistes, 28 lifts and, of course, extensive after ski options in the spectacular fell landscape.  To the delight of skiing fans, Levi has a total of 230 km maintained ski tracks, including sections with skiing on ice as well as on the pistes of the fells. The 28 km long illuminated trails offer a chance to ski from early morning to late at night – even during polar nights!
Thanks to the snow machines (view pictures which I took in October), the Levi slopes remain in good condition throughout the season. In total, Levi has 28 lifts, two chair lifts, two gondola lifts and three carpet lifts for beginners. Levi is a great destination also for families, as the little ones can ski for free in Levi's 10 children's ski slopes. Levi has much to offer for both beginners and experienced skiers, as there are as many as 43 skiing slopes at the resort, ranging from easier runs to steep black pistes. The peak of the Levitunturi fell is 531 meters high; the highest altitude difference is 325 meters and the longest slope is 2.5 km. If you are looking for speedy activities, head to the northeastern pistes or the Levi Black piste, both ensuring sufficient challenge even for the world's top skiers. Since Levi offers plenty of pistes across the fells, the long lift queues are rare. The touring Levi Ski Bus offers rides between the slopes, the Levi Center and the largest resorts around the fell.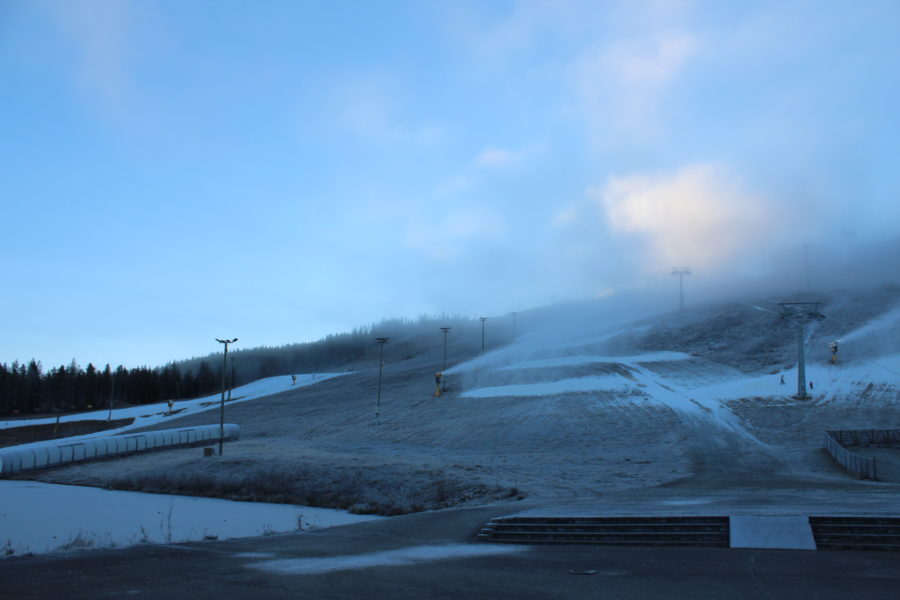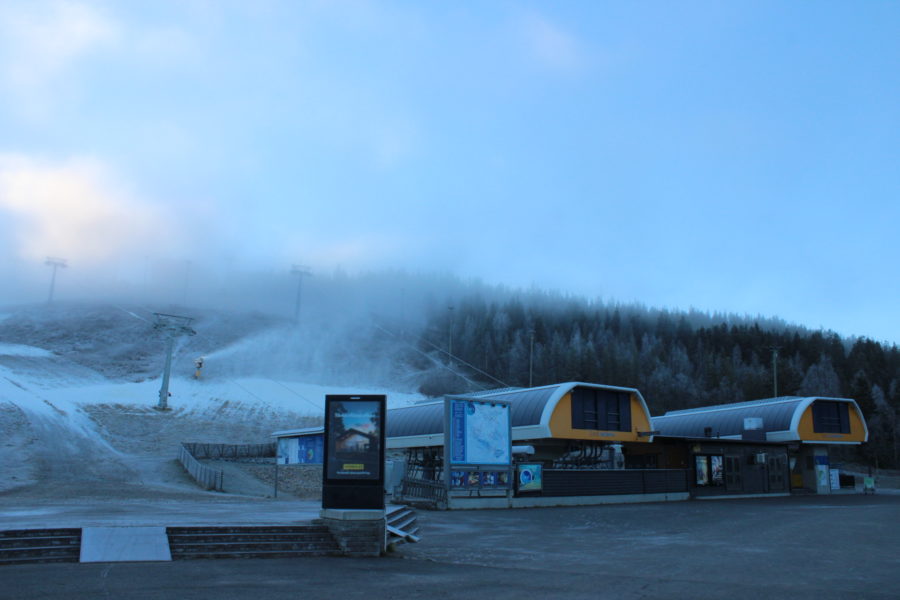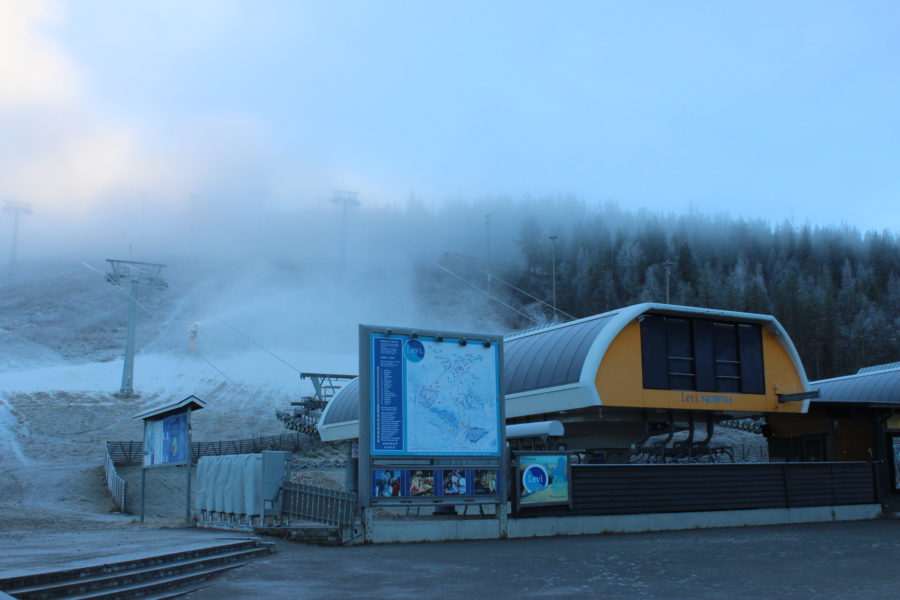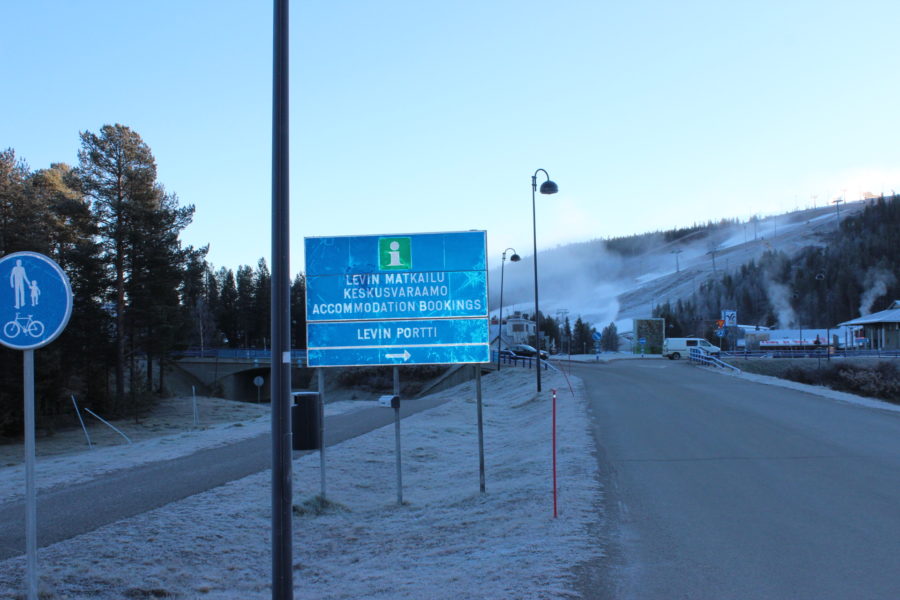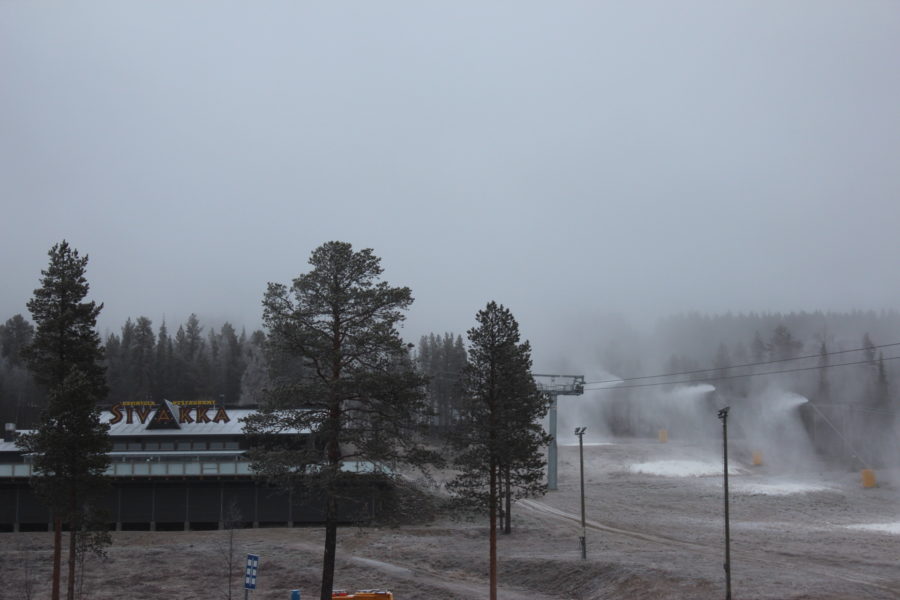 The Levi Skiing Track Map gives a good overview of the 230 km long track network. With the help of the map, you can find the best skiing tracks in Levi's spectacular scenery. The Levi Slope Map provides information about the pistes, lifts and services in the Levi Ski Resort. The map helps you navigate across the fells and find the best slopes for your taste.
3. Snowmobiling and Icekarting.
The snowmobile is the fastest means of transport through the masses of snow in the fell area of Lapland. If snowmobiling is not already familiar, beginners are offered courses in learning the basics of driving a snowmobile. With adequate skills it is possible to explore the beautiful nature of Lapland through speedy activities. Icekarting is for the fans of speed and driven with go-karts equipped with studded tires. The activity that is suitable for all ages lets you challenge yourself or compete against other drivers on the ice-track of a frozen lake.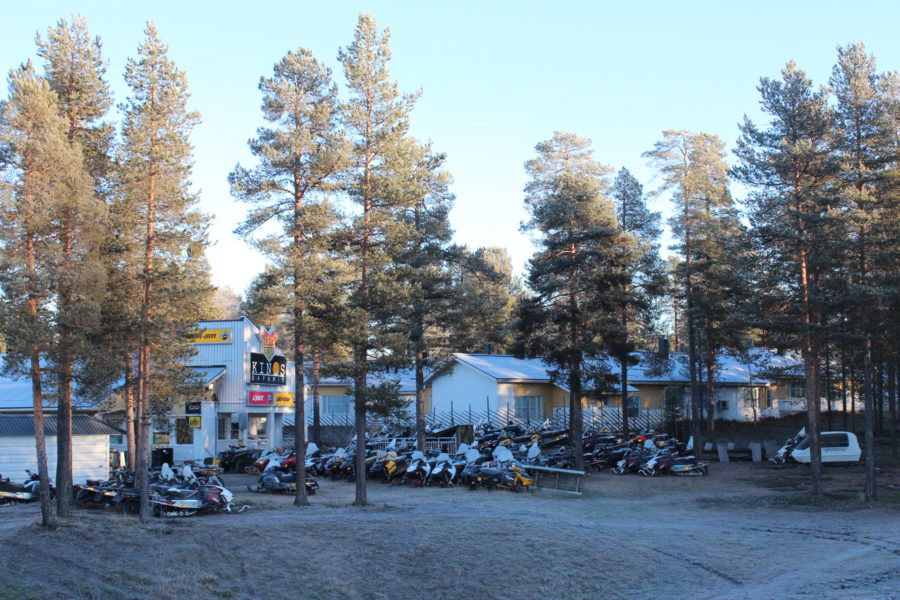 4. Enjoy one of the best Spa´s in Finland – Levi Hotel SPA
Levi Hotel Spa (Levitunturi) is the resort's flagship property in a peaceful yet convenient location 300m from the ski lifts and Levi village center. A high standard of hotel coupled with excellent spa and recreation facilities makes it a great choice for families and couples alike. Guests have complimentary use of the fabulous 'Spa Water World'.  Levin's high-quality spa (Levintie 1590, 99130 Sirkka, Finland) is known for its versatility, offering a choice of enjoying the atmosphere in the whirlpools, spending time in the outdoor pools or swim laps in the fitness pool. In addition to traditional saunas, the spa offers relaxation in steam rooms and specialty saunas available in the pool section.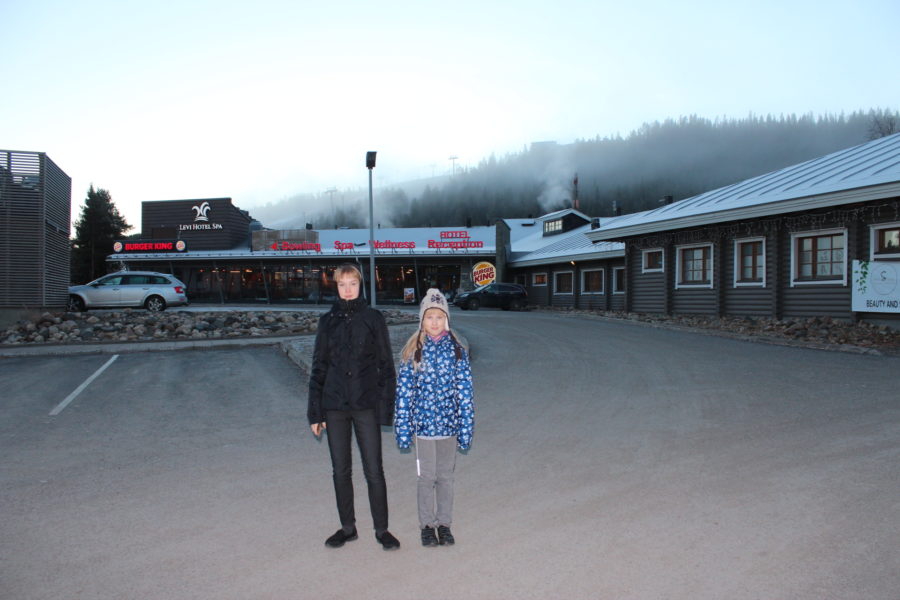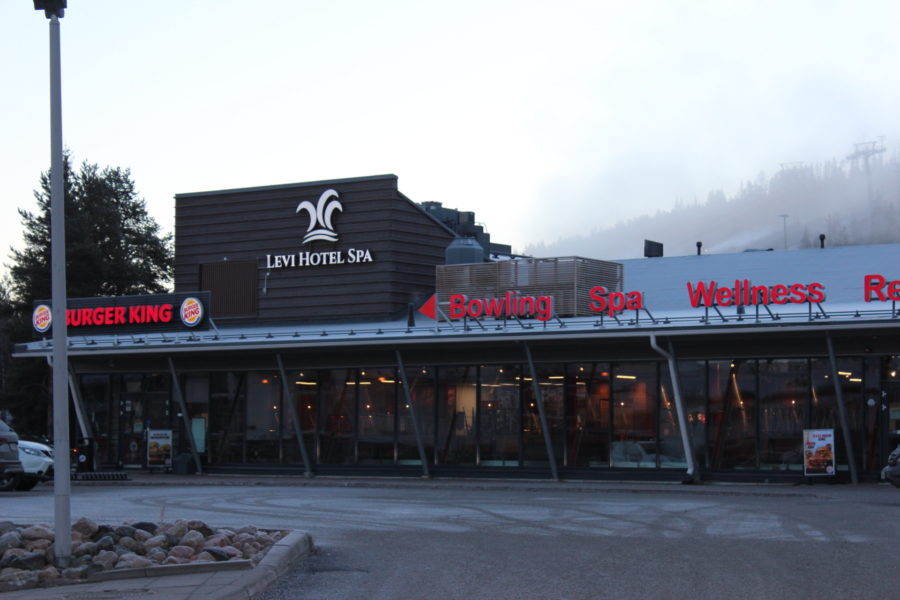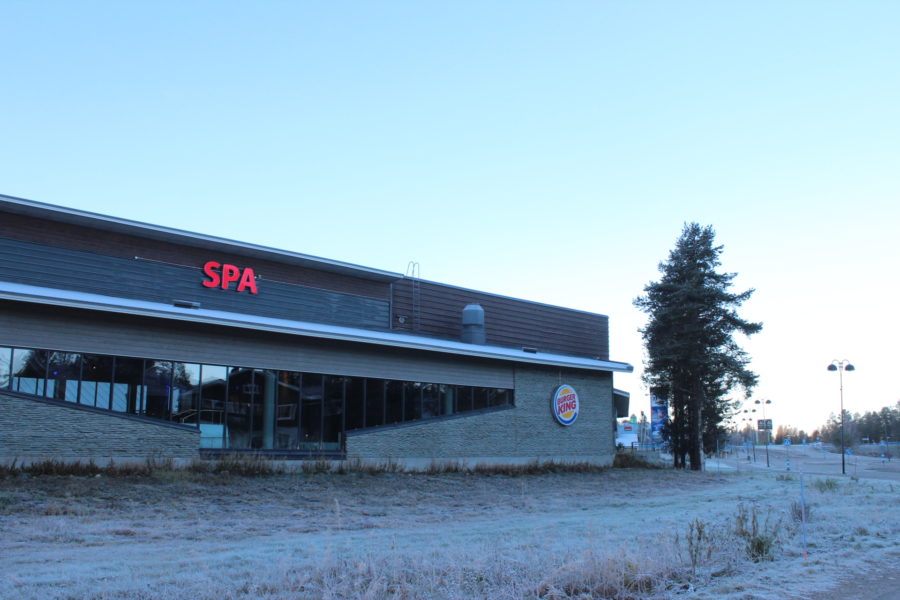 5. Visits to husky- and reindeer farms and Reindeer and husky safaris.
Near Levi you can see wild but friendly reindeer every morning and night fall.  It is sooooo magical – I think one of the most amazing things in Levi! Read my blog about visiting Levi with children here. So, when in Levi, be sure to take the time to visit a husky- or reindeer farm, where you can admire the lives of the Arctic Siberian huskies and genuine Lapland reindeer. At many farms it is also possible to feed the animals, give lassoing reindeer a try and sample traditional Lappish reindeer dishes. In addition to farm visits, Levi offers participation in reindeer safaris or driving husky sleds. Dog sledding is a great winter activity offering unforgettable experiences also for larger groups.
? Wolverine Fell Wilderness and Nature (Kätkäjärventie 407, 99130 Kittilä)
The company Wolverine Fell Wilderness and Nature (Kätkätunturin Erä ja Luonto) was established in the year 2000. It offers programme services all year round and also includes reindeer husbandry.
Homepage: https://reindeerandfishing.fi/
?? Lapland Safaris (Keskuskuja 2, 99130 Levi)
Would you like to ride a dogsled in the snow-covered wilds? Or go snowshoeing on a frozen lake and admire the Arctic night sky and the Northern Lights? They can help you experience the wonders of winter Lapland every day. Just choose a safari and they'll do the rest.
Homepage: https://www.laplandsafaris.com/en/
? Levin Poropalvelu (Sokkaporantie, 99140 Köngäs)
Contacts here: https://www.levi.fi/en/enjoy-levi/services/levin-poropalvelu.html
? Levin Sammuntupa ja porotilapalvelut (Taalontie 160, 99130 Levi)
Go and experience a 19th century reindeer farm. Their café is open daily from 10 am – 4 pm. They also arrange reindeer safaris with their own reindeer.
Homepage: https://www.sammuntupa.fi
? Ounaskievari (Ounasjoentie 826, 99140 Köngäs)
They are located seven kilometers from Levi- Center, in Köngäs village. They have been working there for over 20 years and offer a variety of reindeer ride to our guests.
Homepage: http://www.ounaskievari.fi/
? Santa´s Cottage & Pet Farm (Purolantie 6E, 99130 Sirkka)
The only pet farm in Levi is open in November every day 11–15, providing guests experiences with animals. We are located just 2km from the center of Levi! In December we are open every day 11–17, and we also provide Santa Claus programmes. From Santa's Pet Farm you find nice experiences: cool pets to see, snowy activities on the farmyard, Horse shoe hunting game and reindeer and pony rides!
Homepage: http://www.kompiainen.fi/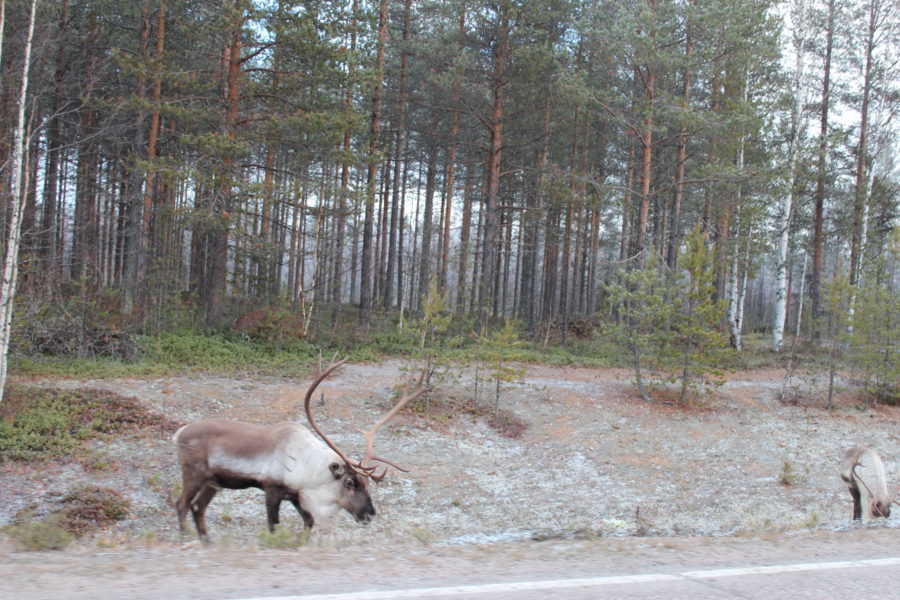 Husky safari takes you out into the Lappish wilderness:
? All Huskies (Kuusseläntie 56, 99100 Kittilä)
Sled dogs safaris near by Levi.
Homepage: https://www.allhuskies.fi/
? Levi Husky Park (Inarintie, Sokkapora, 99140 Köngäs)
Homepage: https://www.polarspeed.fi/
? Polar Lights Tours Oy (Muoniontie 955, 99130 Levi)
Enjoyable Husky safaris and memorable horse trecks! In their home yard you will find about one hundred Alaskan huskys, Siberian huskys and Alaksan malamutes our happy and energetic working sled dogs and eight original Finn horses. With these wonderful animals you will get to enjoy our nature all year on our safaris.
Homepage: https://polarlightstours.fi/
? Tundra Huskies Huskyfarm (Sokkaporantie 1, 99140 Köngäs)
Tundra Huskies Huskyfarm is the home of 70 Arctic Huskies. They offer Huskysafaris always the original way. At the Huskyfarm you will meet Arctic Siberian Huskies, Husky puppies, Wolfdog hybrids, and our own Reindeers which you can feed by hand.
Homepage: https://www.huskysafari.fi/
? Wingren s Dogsafaris (Sokkaporantie 44, 99140 Köngäs)
Wingrens Dogsafaris is located in Köngäs in the Northern part of Finland, 12 km from Levi, which is Finlands largest ski resort. There are about 50 sleddogs in the kennel.
Homepage: http://www.dogsafaris.fi/
6. Food experiences / Top Restaurants in Levi
The center of Levi is like a small town with shopping opportunities and a wide selection of tourism services ranging from spas to bowling alleys. Visitors also have a wide choice of restaurants where it is possible to taste reindeer meat and other local Lapland delicacies.
? The newest freshly renovated and most popular restaurant in Levi is Kekäle Bar & Grill (Levintie 1590, 99130 Kittilä)- very modern, beautiful and offers the world's top food in the cosy milieu.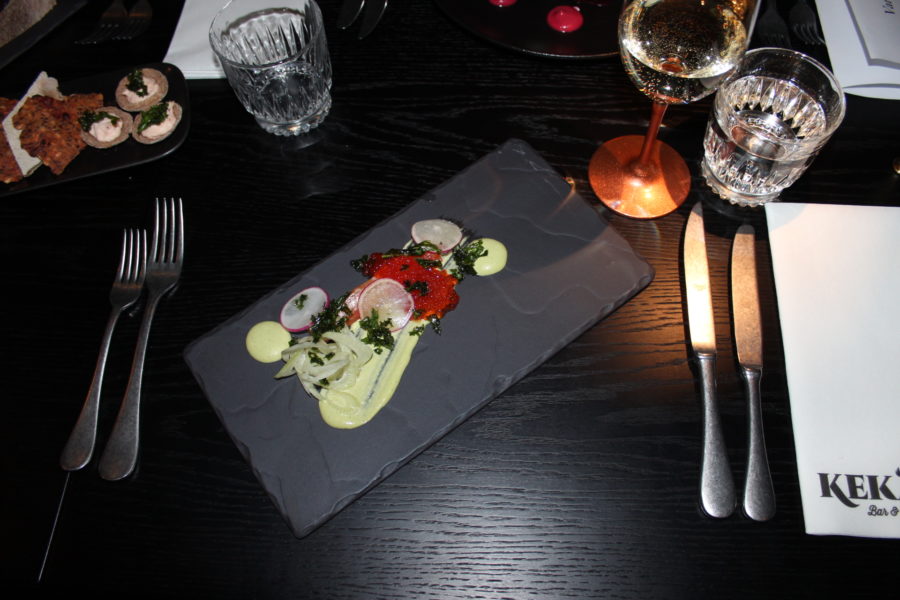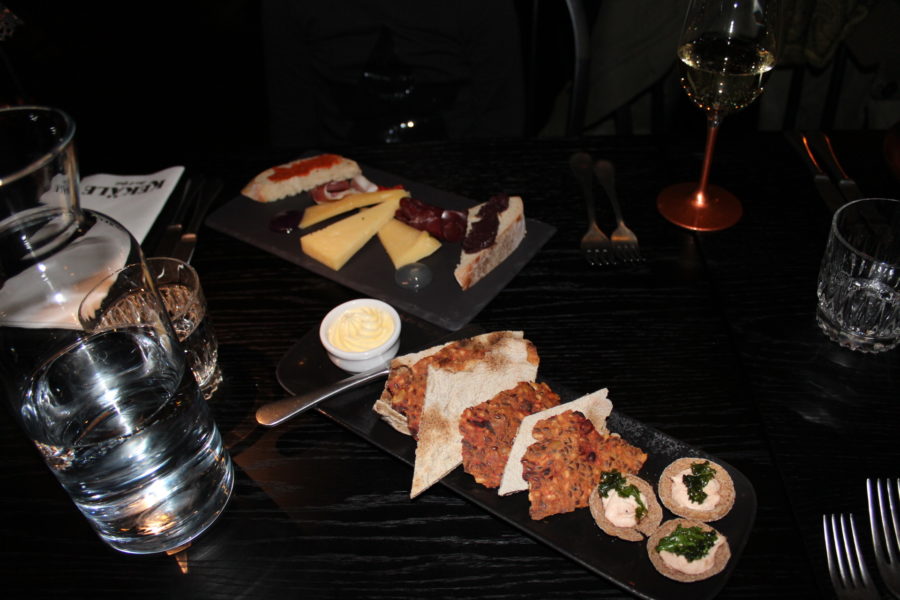 ? Tuikku (Tuikuntie 11/ Tunturitie 421, 99130 Sirkka-Levi), a panoramic restaurant at the top of a fell, is very famous for its breathtaking scenery. Also Levi's nightlife is lively, as the pubs and nightclubs along the promenade offer vacationers' entertainment at the end of each day. Levi's famous after-ski must not be forgotten, as it is, after all, considered the best in Finland.
There´s a number of small and lovely places to eat – Nili-Poro, Steakhouse – Pihvipirtti, Cafe Soma, Jangalla Restaurant, KingCrab House, Renna, Restaurant Aurora Sky, Kafet Cafe & Bakery, Restaurant Ammila, Levin Panimo & Pub, Restaurant Kiisa, Wanha Hullu Poro, Northern Cowboy, Stefan's Steakhouse Levi and many others.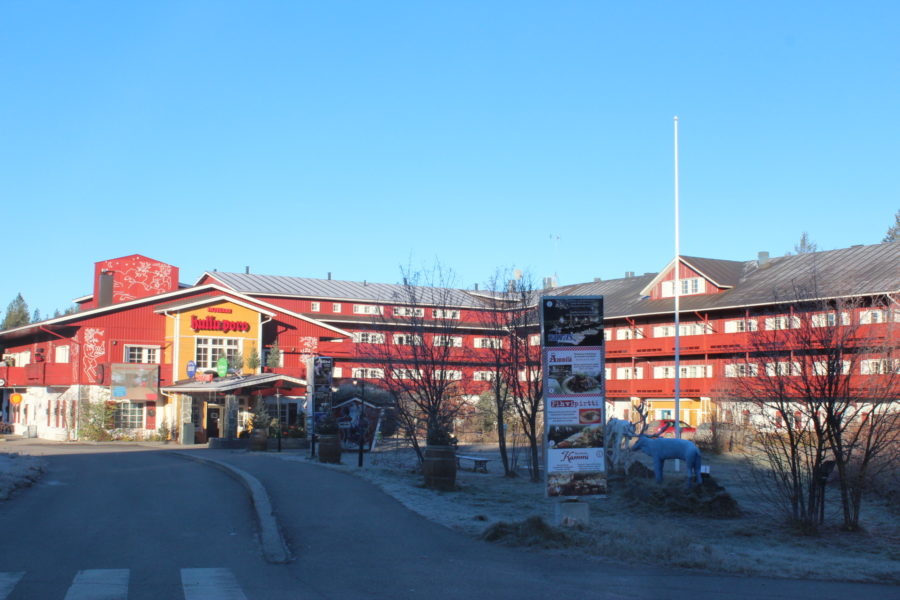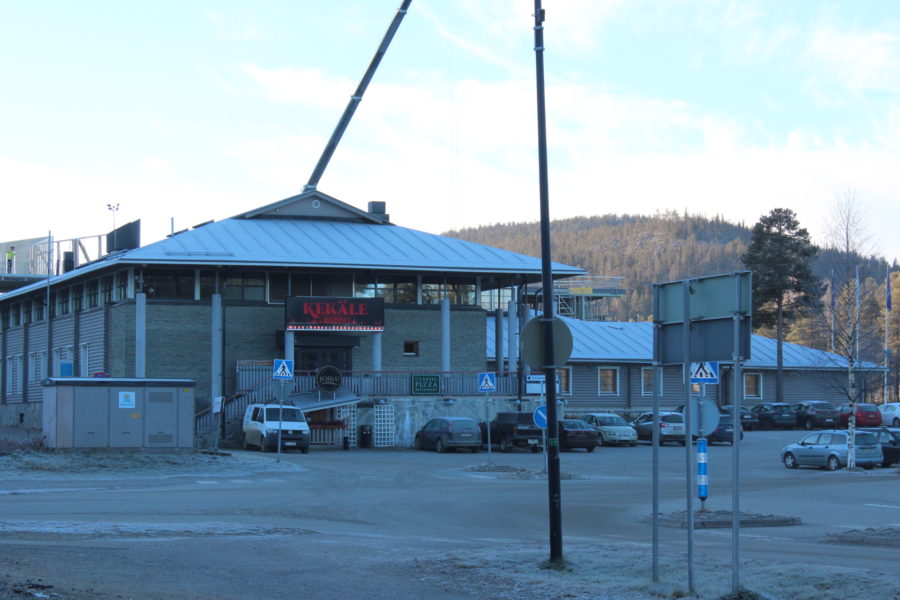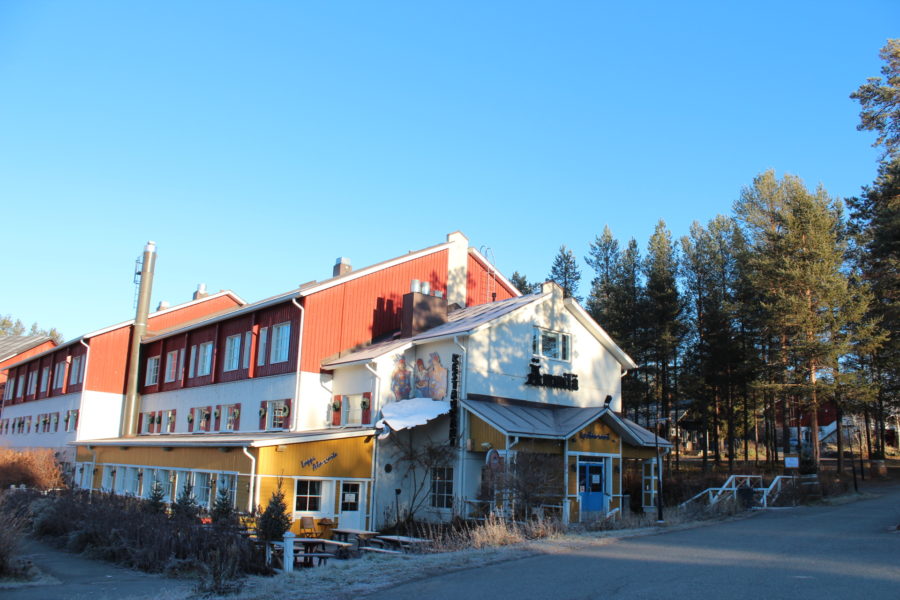 7. Visit an Ice Gallery (Akantie, 99130 Sirkka, Finland).
Being at Levi also provides a good opportunity to visit an ice-built hotel or a snow-molded restaurant. The ice gallery Luvattumaa, Lainio snow village and the snow restaurant Snow Dome are must-see venues for all Arctic culture lovers. Sheltered by the beautiful Lappish nature, Luvattumaa welcomes travellers to open their senses and experience the ice, the snow, the water, the scents and the flavours. During the winter season, snow castle the Levi Ice Gallery opens its doors for the public. Their River Spa is open throughout the year, as is the true heart of Luvattumaa – the Lappish hut restaurant.
8. Buy souvenirs
There are many lovely little souvenir shops to buy Finnish hand made products. You can find nice knitted hats, wooden and porcelain dishes, Moomin series and many more. All kind of national cups, plates, key rings etc.
9. Go Hiking or just walk around center – there is so beautiful!
Levi offers both short hiking trips and long wilderness hikes, since in addition to the marked nature trails in the vicinity, hikers can venture all the way to the Pallas-Yllästunturi national park. The changing seasons each bring their own colour to hiking, and you can, for example, enjoy nightless night excursions during midsummer or be mesmerised by beautiful autumn colours.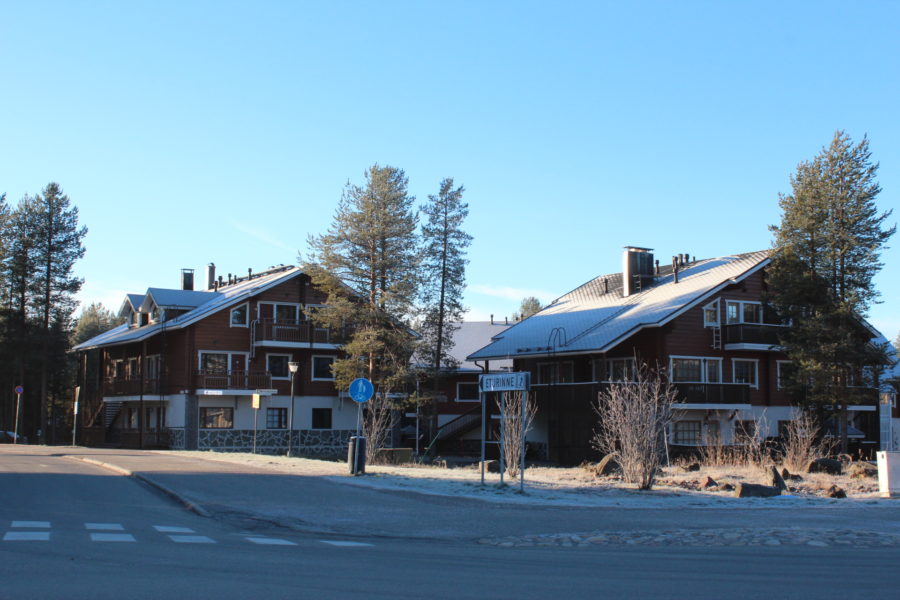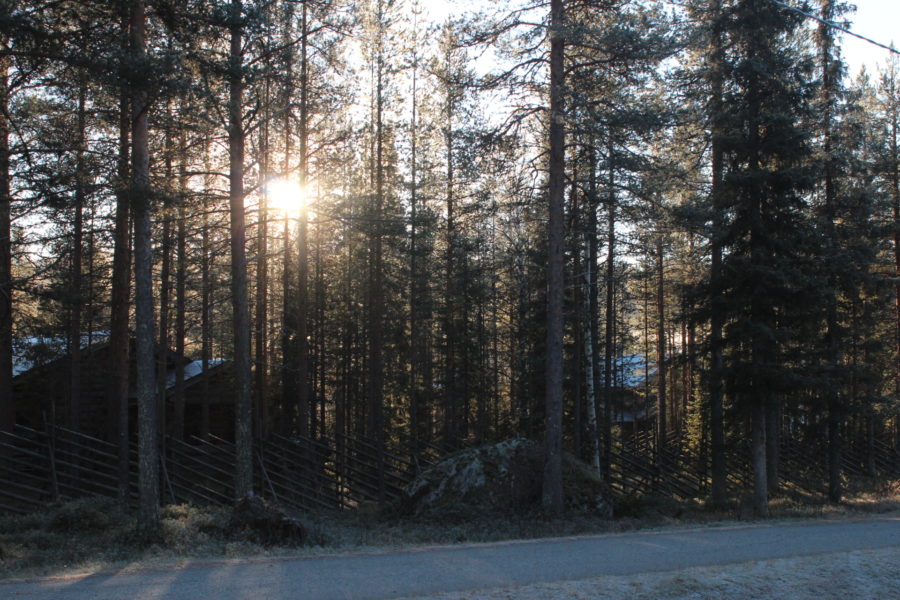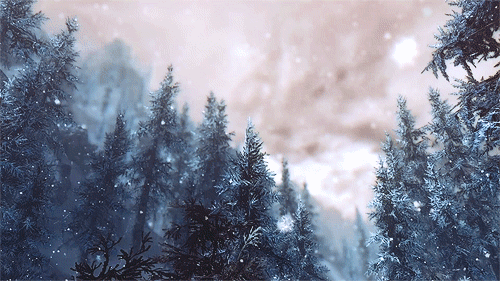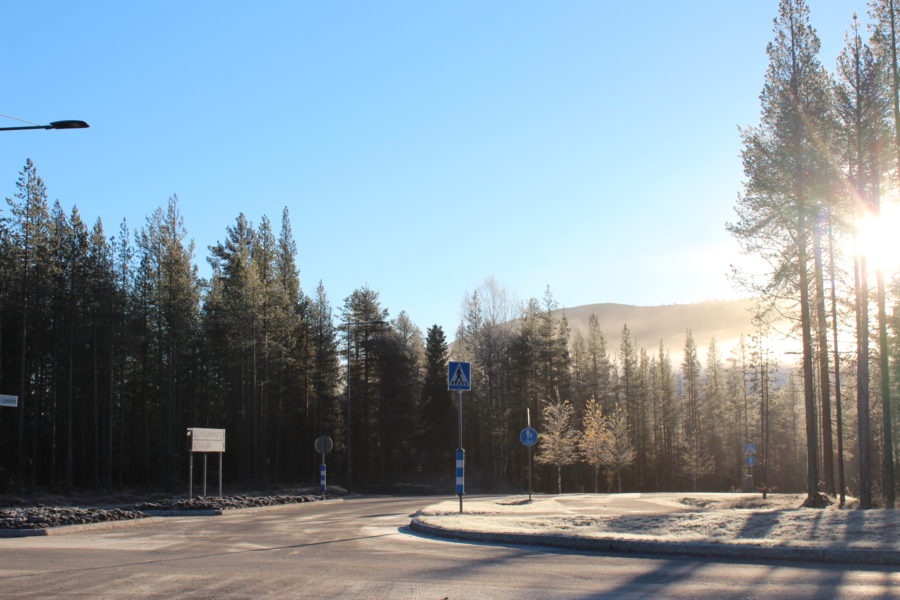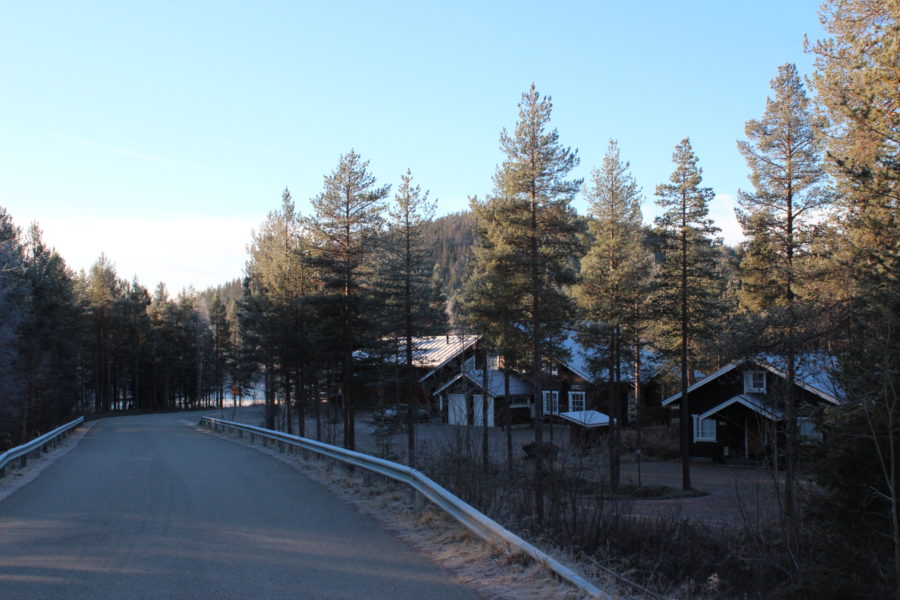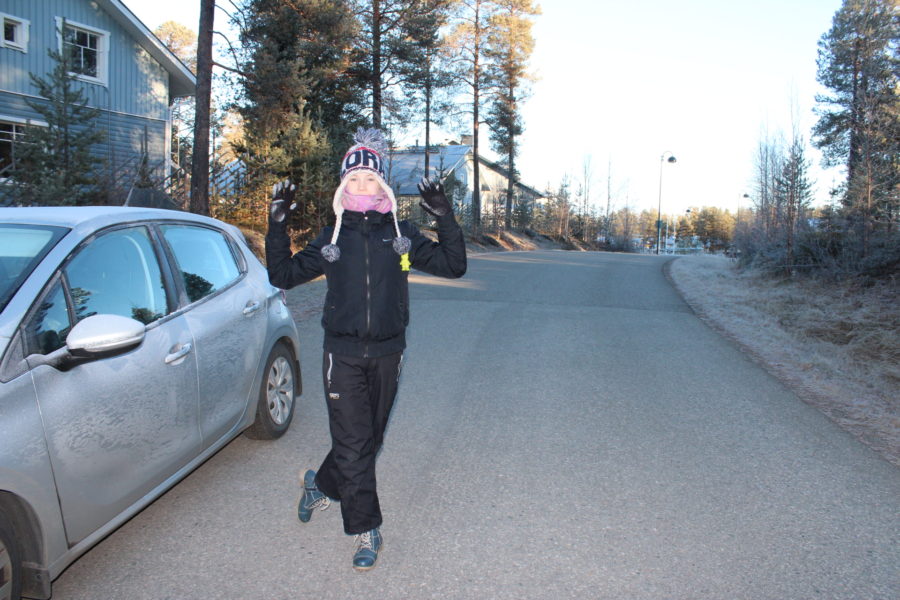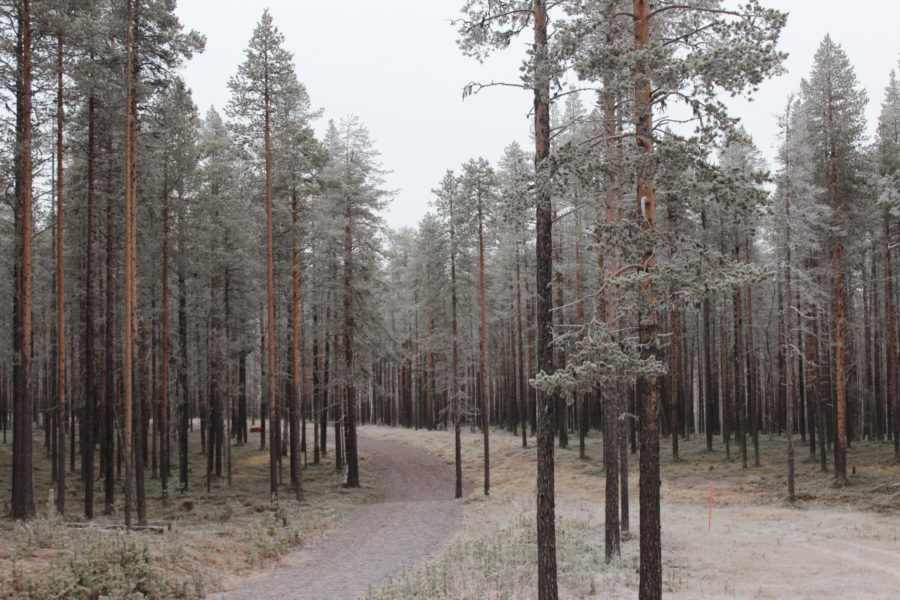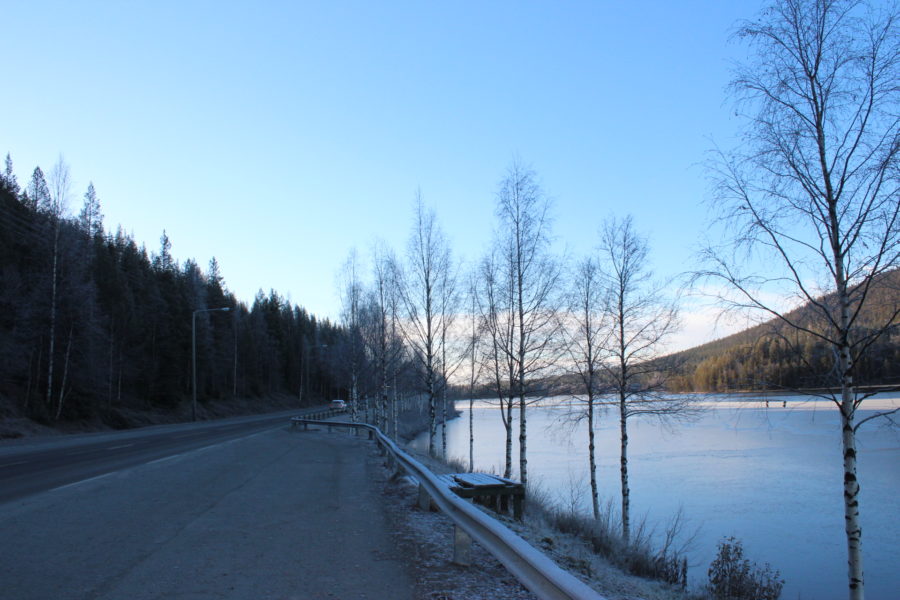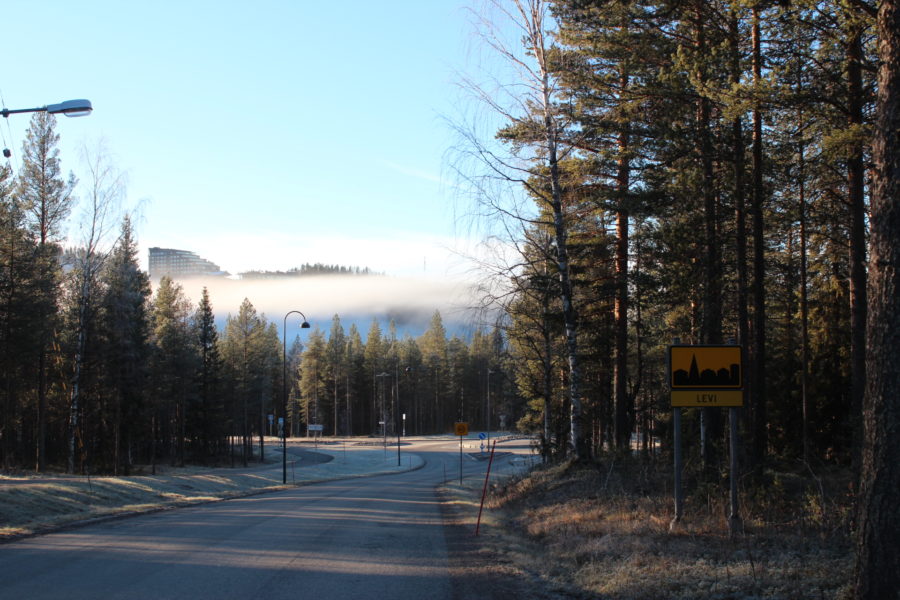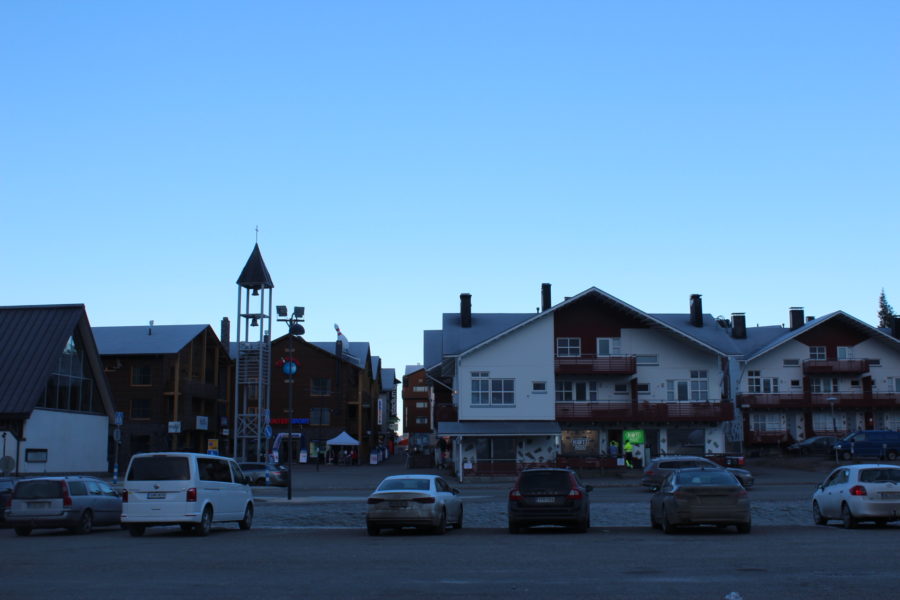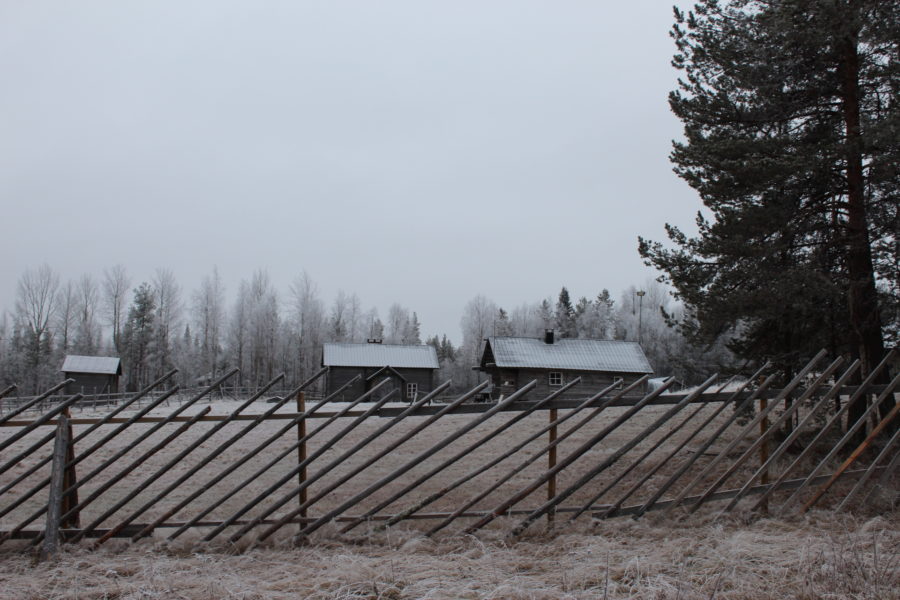 10. Visit or stay at night in Igloos
Book a Glass Igloo excursion as part of your Winter Wonderland holiday to Levi. The glass igloos are an incredible example of engineering, opening up the beauty and majesty of Lapland's night sky. The glass is made of a special-make of thermal glass that keeps the inside of the igloo toasty even when the temperature outside drops to a chilly -30c. Inside the glass igloo there is a small living and sleeping space.
Not sure what to do or where to go?! Visit Levi´s tourist information center (Myllyjoentie 2, 99130 LEVI)
When you need help or inspiration during your stay in Levi, Lapland, Levi Tourist Office is a good place to start. In addition to the places/activities outlined by me there are thousand things to do in Levi in winter time, in summer time and year-around – Ice fishing trips, Kick sledding tours, Snowshoeing tours, Icelandic horse trek, Saunas and ice baths, Rafting and paddling, Golf, Summer Toboggan run, Scenic lifts, Biking, Disc golf, Levi Adventure Park, Tennis, Mini Golf, The children's traffic- and playground, Fishing and hunting, Gyms and fitness, Bowling, Ball sports, Climbing etc etc.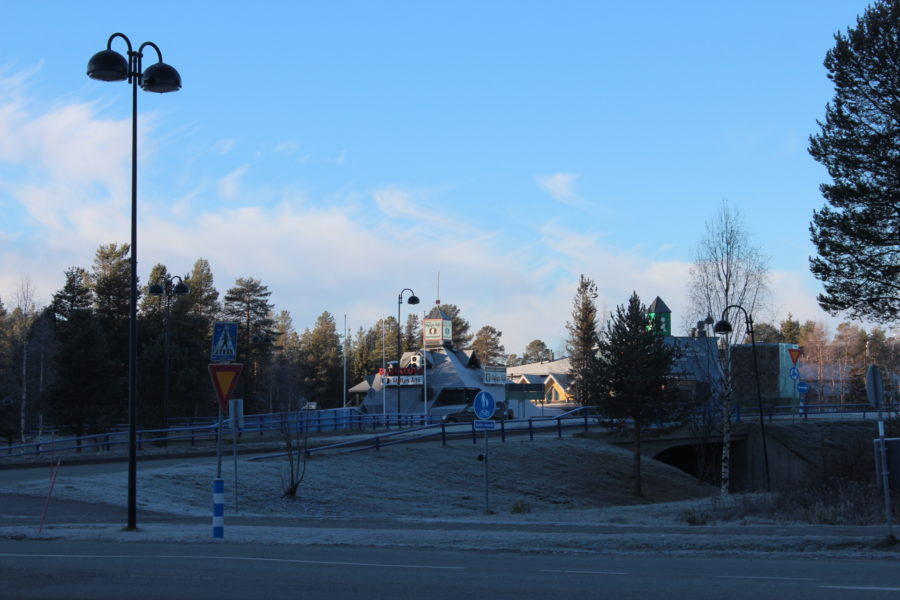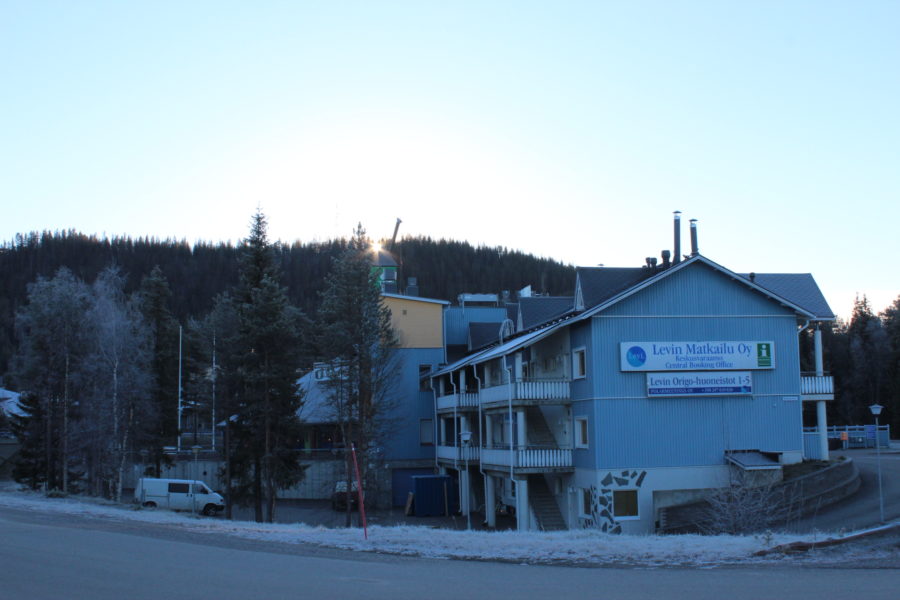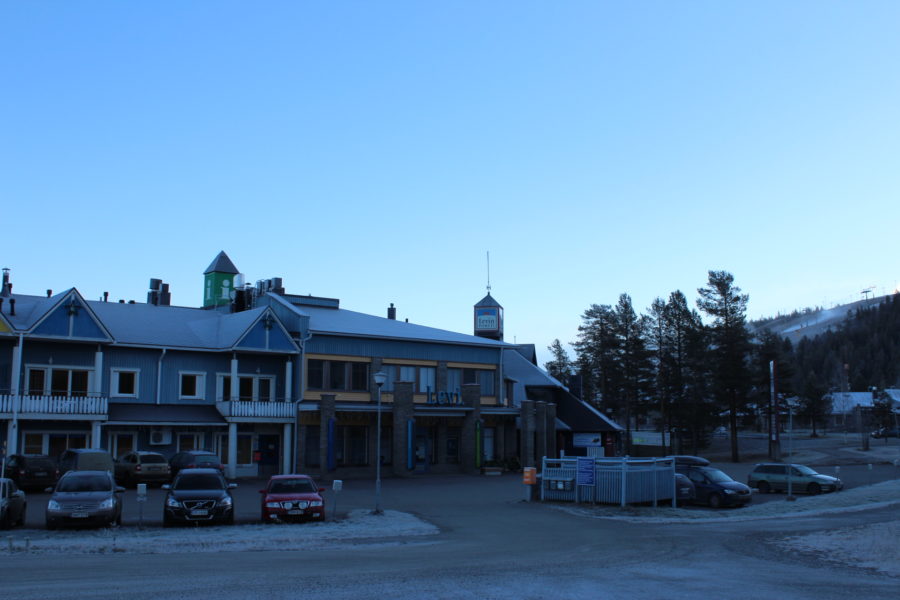 TEXT & PHOTOS: NordenBladet/Helena-Reet Ennet
---
---
Advertisement: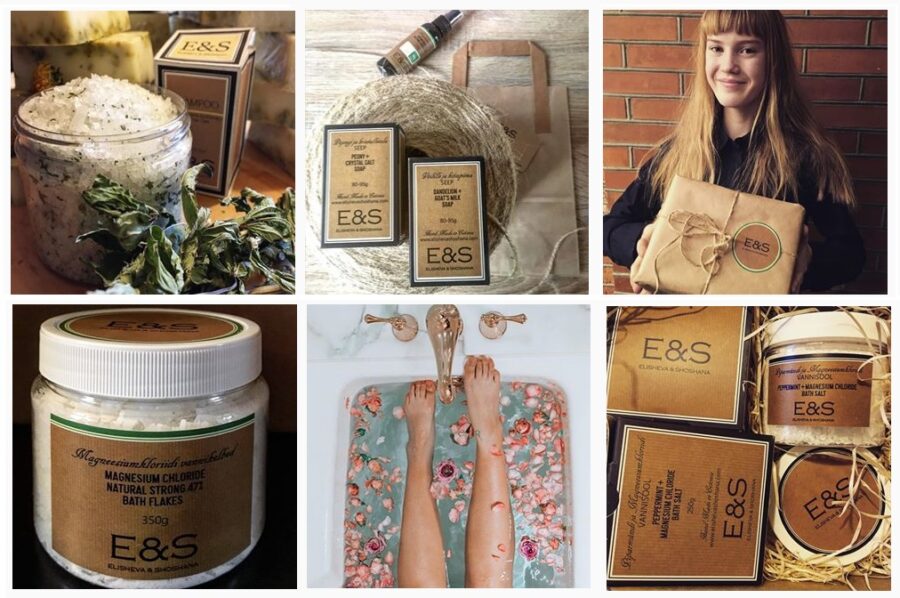 High quality & nature friendly luxury cosmetics from Scandinavia - ElishevaShoshana.com