Helena-Reet: With children on a road trip around Finland (VOL6 – Levi Hotel SPA in Sirkka, restaurant Kekäle, magnificent nature, ski slopes, etc) + MANY PHOTOS!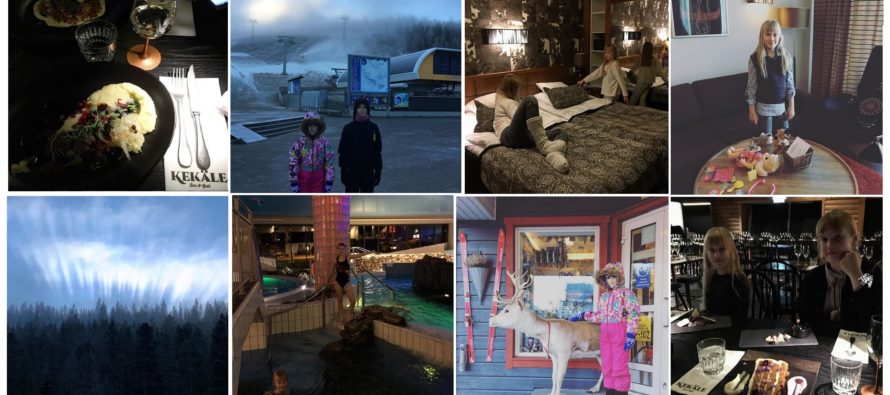 NordenBladet – Our grand road trip had already taken us quite far North and as I described in the previous post (read blog review HERE), the more up North, the more miraculous Finland gets. The road between Kolari-Kittilä was like a fairy-tale – there were reindeer on the sides of the road and even by the highway. Me and the kids would go Ah and Oh every kilometre that we passed. It was a very special feeling. Besides, there are quite few inhabitants there and also wild nature, which I like.
Since I didn't dare to speed to avoid running over any reindeer, and since we also stopped at every possible stump to take pictures, then getting from Oulu via Kolari to Sirkka took us extremely long. Once we arrived it was already eight o'clock and I was quite tired from driving. Before starting the road trip I had done my homework well and had thoroughly calculated where to stay overnight in order to get the most out of our journey. In northern Finland in Sirkka the choice was Levi Hotel SPA (Levintie 1590, 99130 Sirkka, Finland) – while with children it is the most comfortable place to stay – good location, parking is free of charge, a quality hotel, luxury rooms, good standard of service, a selection of many good hotel restaurants, SPA and pool center, short distance by foot to everywhere (i.e. ski slopes, souvenir shops). Briefly, it was everything you could need in just one place. Our stay there was made especially pleasant by the fact that extra to our Superior-room an interconnected Junior-suite was also added, thus we had two separate bedrooms all in all, two separate bathrooms, a living room, a sauna section, two balconies and further amenities (three big flat screen TV-sets, safe deposit box, ironing board, an iron, clothes dryer, WiFi, slippers, dressing gowns, etc). For children there were gift baskets with handmade chocolate, lemonade and candies, also stuffed toys and in our room awaiting us there were complimentary invitations for three guests to the restaurant Kekäle (the newest and most popular top notch restaurant in Levi), as well as a welcome note from the hotel manager. On top of that, the hotel governor personally was there to meet and welcome us! I am so deeply moved to see that NordenBladet is so cordially and personally hosted – it gives a warm feeling! Thank you for the wonderful surprise and remembrance!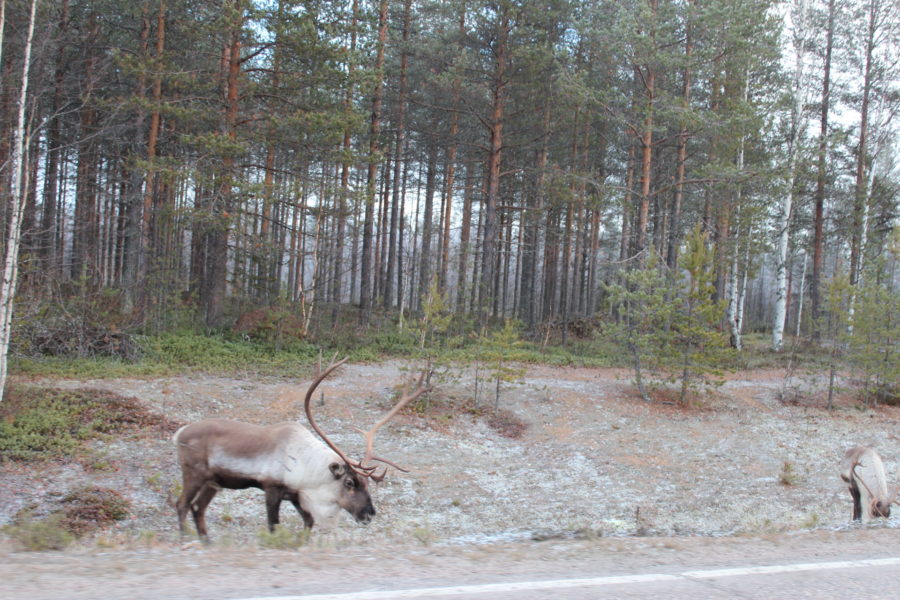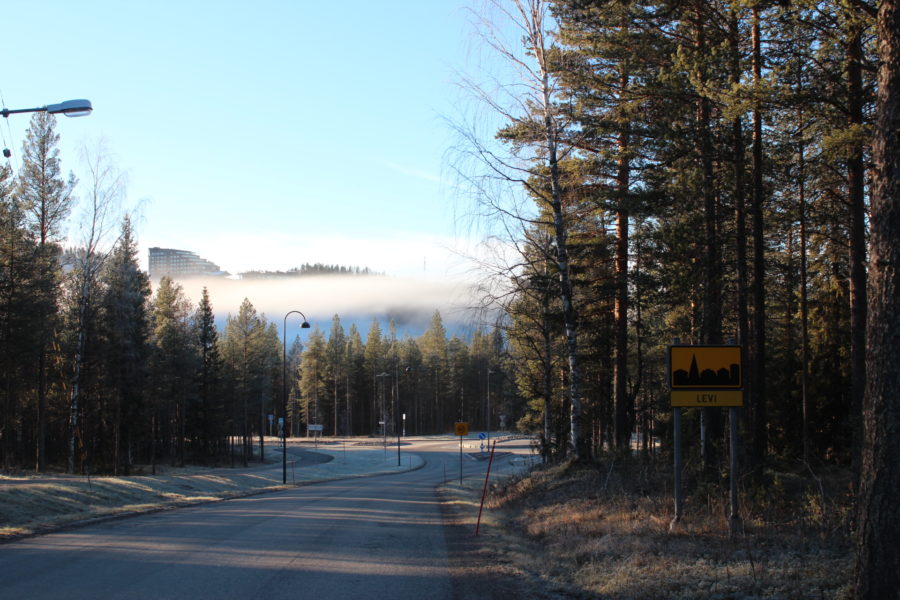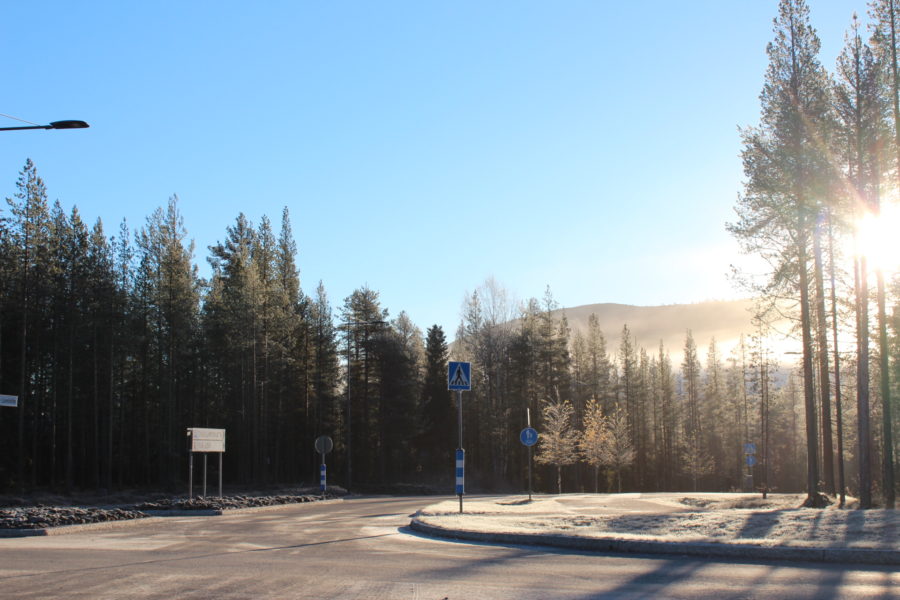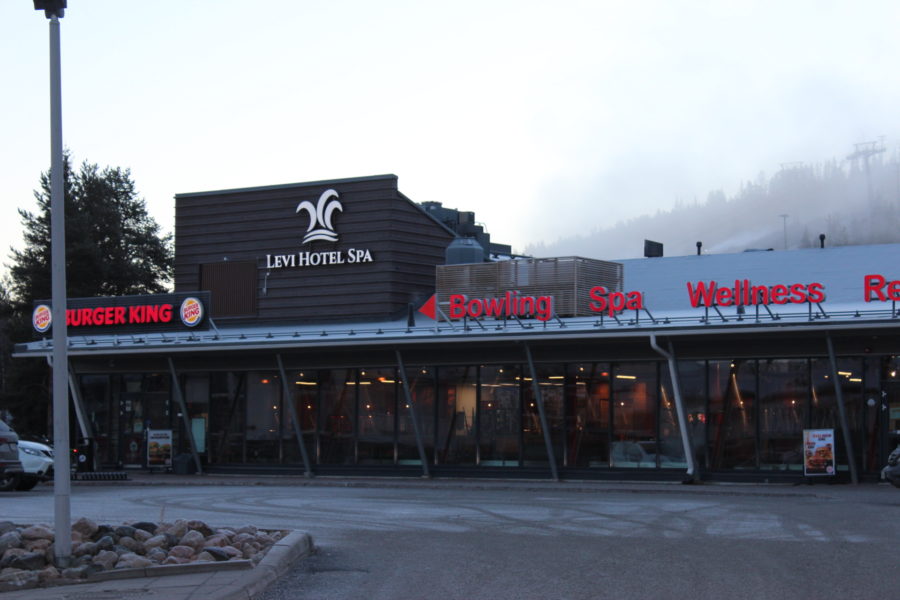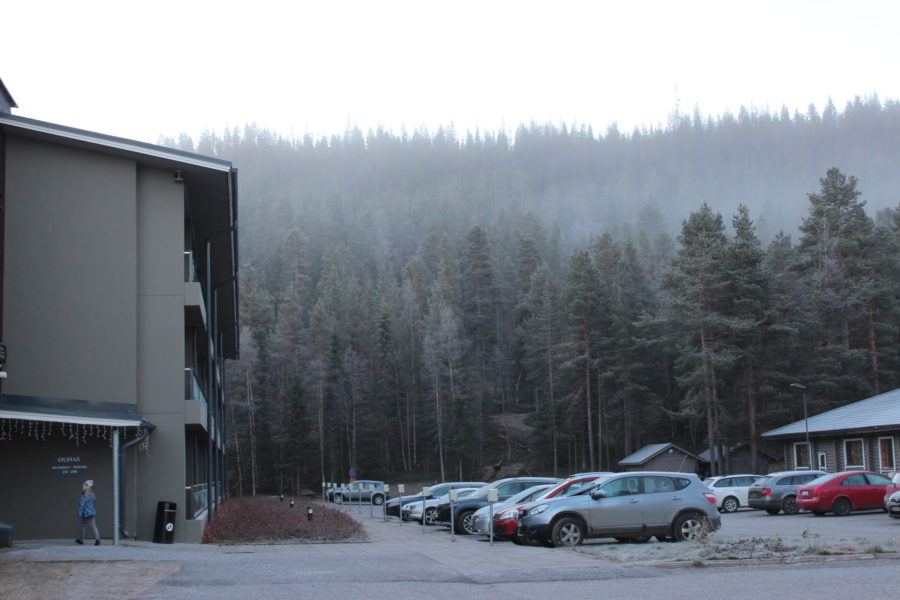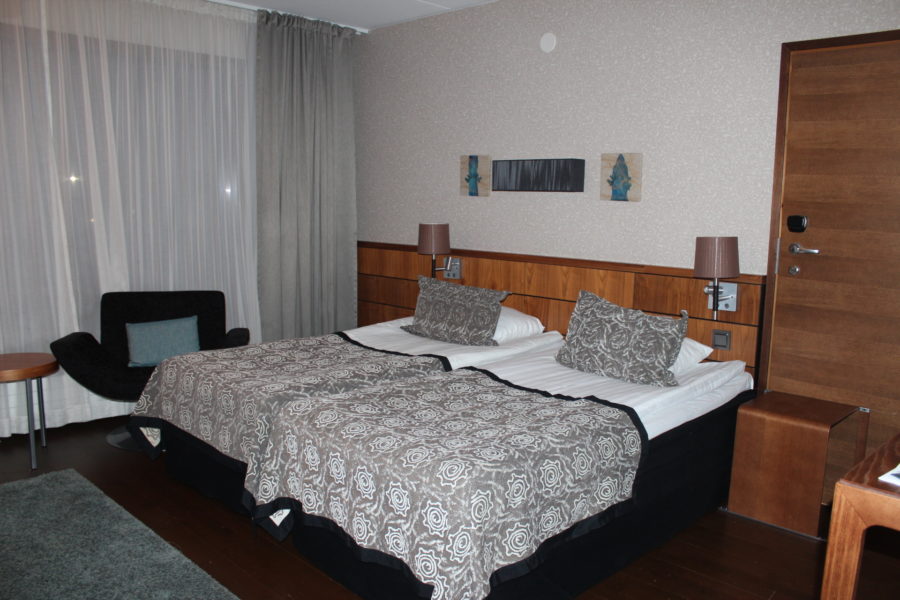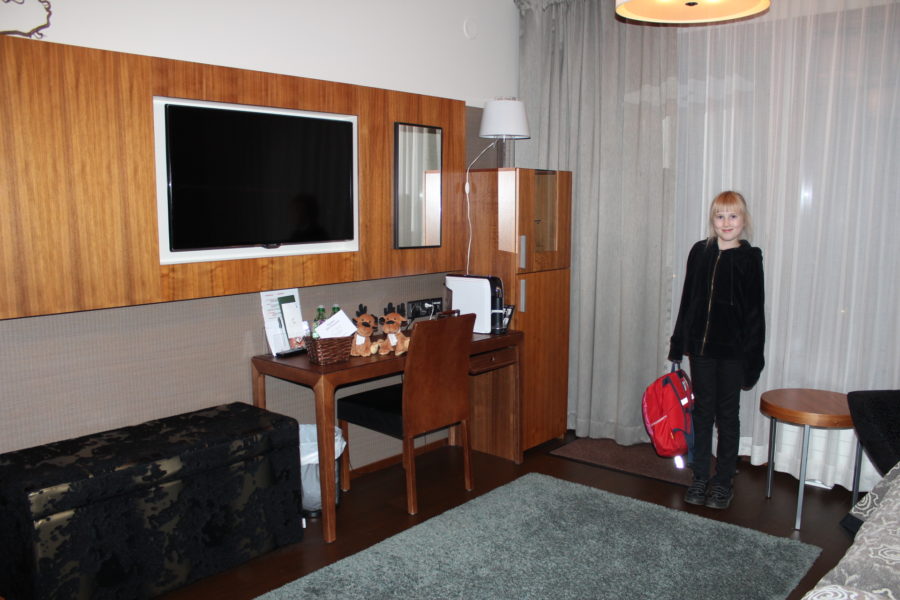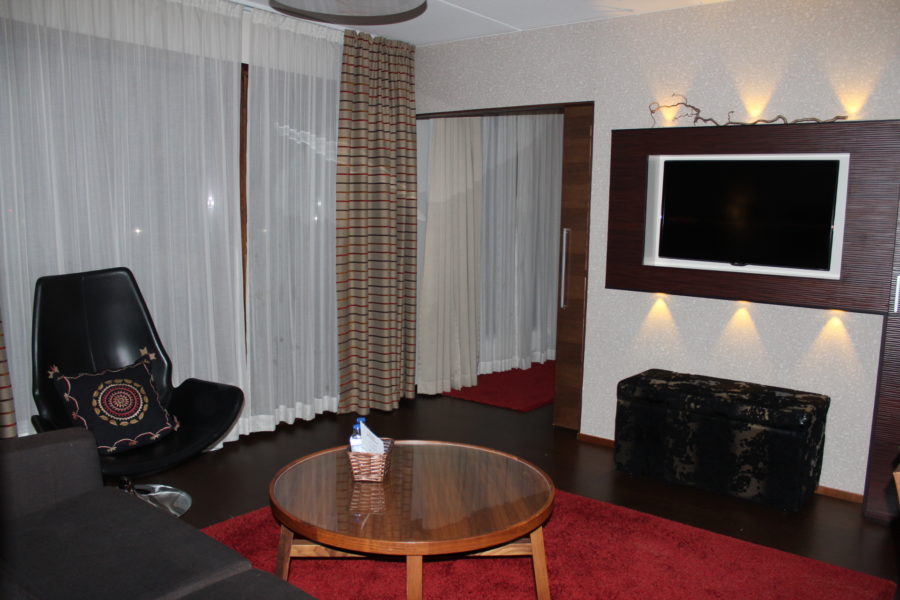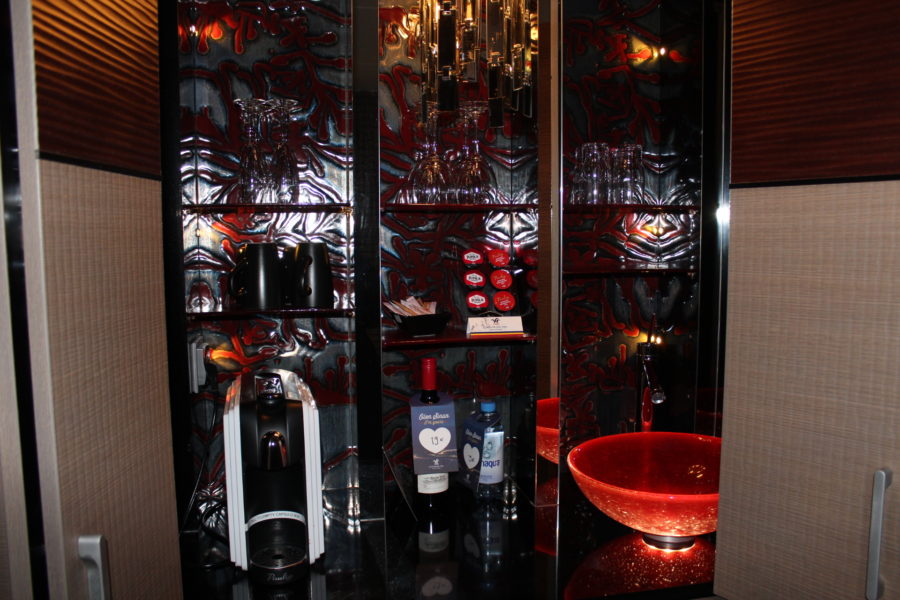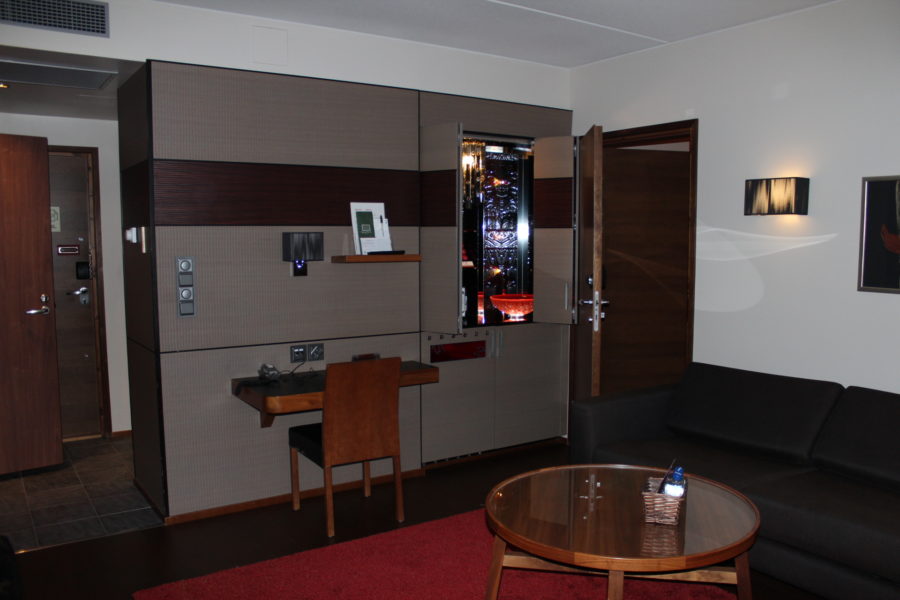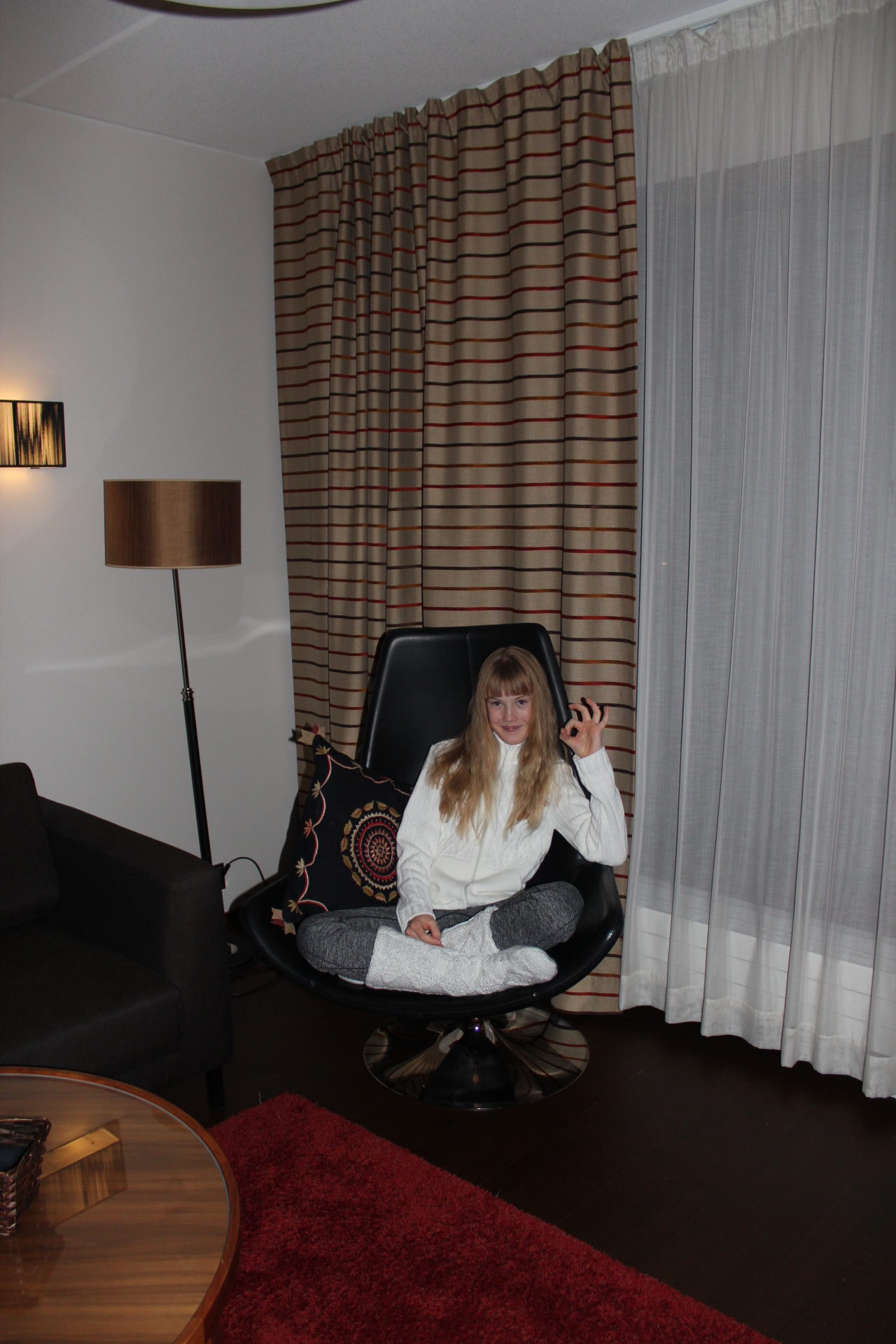 When we had got acquainted with all the rooms and additional space, we decided to visit the Levi SPA that was integrated with the hotel. Although the SPA and the hotel are technically in different buildings, one can enter the SPA from the hotel through a hallway without necessarily going outside. It is a pleasant large SPA and I liked that there were cool sliding tubes and yet they were not dangerous – either with too rapid water flow or the risk of falling into the water from too high. As a mother it made me feel much more at ease.
Now being a Finnish "SPA expert" I can say that to my mind it is the best SPA in Finland – if not top 1 then at least among top 3 for sure. Pleasant warm water, several different pools, saunas, two large sets of pools inside and also a set of pools outside where there is also a Jacuzzi. Besides, there is also the magnificent mountain view!
After going to the SPA I worked a while behind the blue screen, Ivanka Shoshana spread her toys in the living room and played with them, and Estella Elisheva was busy with our social media. We live-streamed in Instagram (@helenareetennet) the entire trip around Finland that took place in October-November and today it is possible to read about the journey online in four languages – in Estonian (NordenBladet.ee), in English (NordenBladet.com), in Finnish (Ohmygossip.fi) and in Swedish (Ohmygossip.se). In the travel posts I describe where exactly we travelled and I share useful information and interesting facts about various destinations in Finland – fervent tourism objects, undiscovered pearls, premium hotels, top notch retaurants, SPA-s, adventure parks, zoos, shops, department stores, historical places, holiday resorts, etc. Altogether, a lot of interesting information! The reader of NordenBladet is a 45+ wealthy Scandinavian woman with children and in our portals daily tens of thousands of search events take place regarding travel destinations and tourism. NordenBladet has become the largest media edition in Scandinavia offering information, articles and weblinks about the Northern countries.
Located 17 km from Kittilä center and the airport, the holiday destination and active sports centre Levi has for more than four times been announced as the best ski resort in Finland, and indeed, it is a magical and beautiful place, perfect for spending the holiday with family. Bearing the badge of Scandinavian safety and comfort, the beauty of Nordic forests, the mystical aspect and the beauty of the nature, the care and cordial attitude specific to a smaller place. While many people visit Levi during the winter months – because nowhere else can you find so much snow and fierce skiing mountains as here – then I would actually venture to assert that it is no less an impression and experience that you get here visiting the place in spring-autumn as well as during the summer months. The wonderful forests-mountains and hiking tracks, cute log houses and peaceful holiday village, golf courts, reindeer and the Nordic air of mystery on every step – not to mention the Nordic lights that can best be seen exactly in this region! Despite being in the far North, in Lapland no less than top quality service awaits you, accompanied by the crop-of-the-cream restaurants, enormous SPA and, again, quality. By the way, not far from the place stems the lineage of the famous Lapland witch – Näkkälän noita, whose powers are well known around Scandinavia. According to folk wisdom the witch draws the powers and energy from the forests in Levi neighborhood.
Breakfast done, we decided to go and see the town. There is a lot to discover in Levi, I intend to post a separate story about it, yet I will add a brief outline piece here as well. For travellers with cars (like us) it is especially nice to discover Levi, since one can swiftly and smoothly drive through the entire neighborhood. Yet also the pedestrian-travellers' outlook is not narrowed down too much, for example it is easy to reach any nearby destination on foot from Levi SPA Hotel. Levi Express Gondol can take you uphill to visit Samiland Exhibition – both the journey uphill as well as the exhibition itself amount to a full impression. Address Tunturitie 205, 99130 Levi. Levin Lapinkylä (Isotaalontie 285), 12km from Levi towards Rovaniemi is a fun village composed of igloos, and one can also see reindeer there. A popular place is Harjatie 2 (8,5km up North from Levi) Sky restaurant and Levi Igloo. During winter time in Akantie 180 (7km from Levi) the Levi Ice Gallery and Ice Restaurant of Levi are open.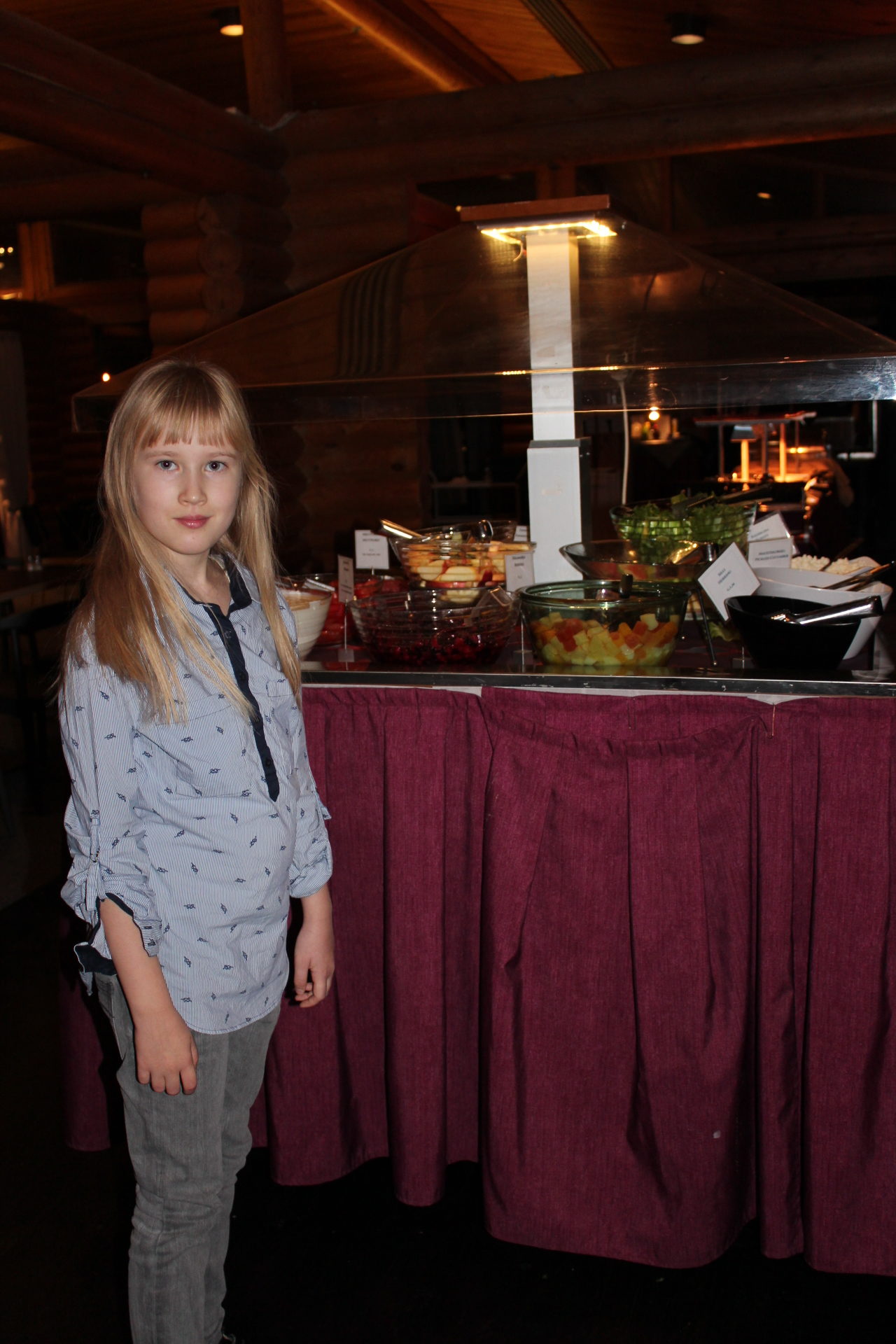 rrrr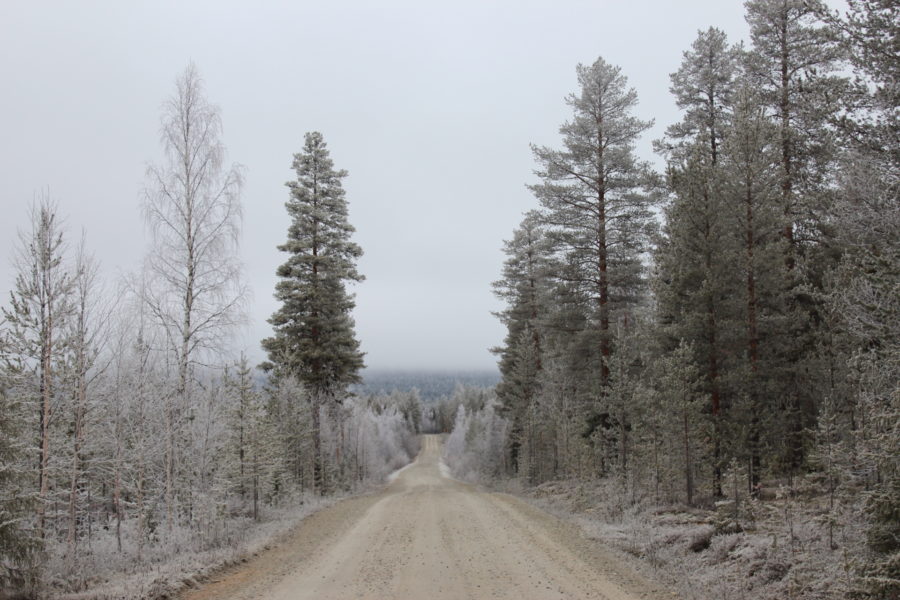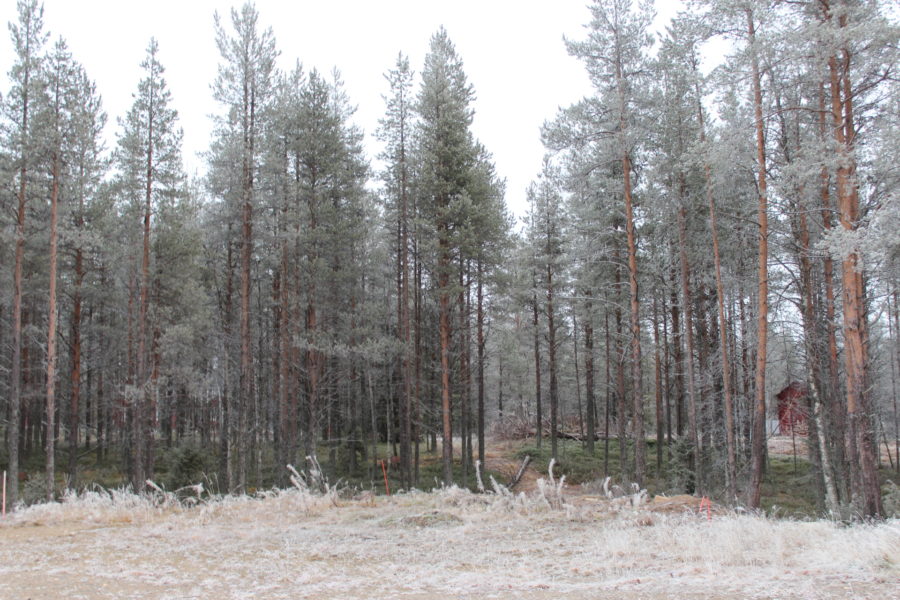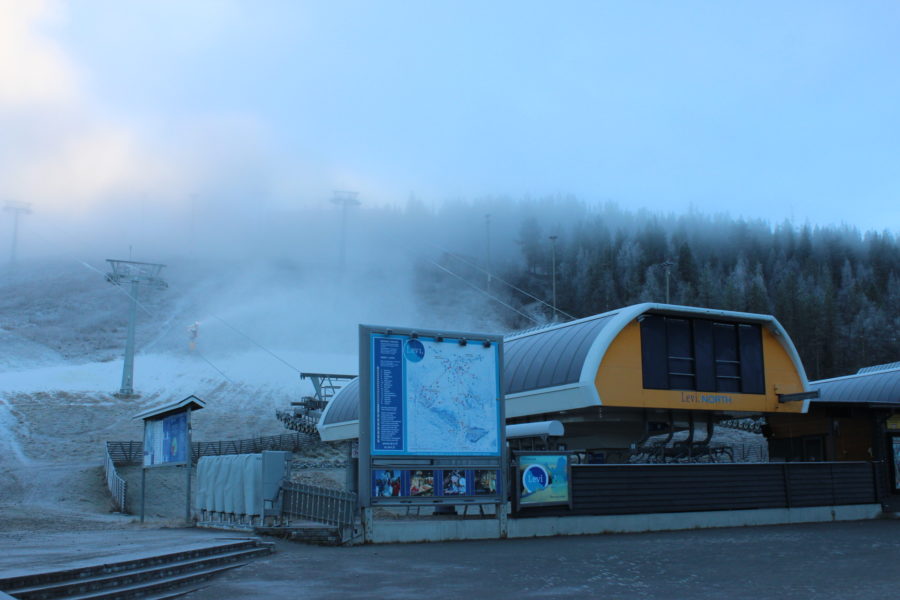 We spent two wonderful days in Levi, and two even more delightful evenings. Each day we went to the SPA and got to know the town. It was so relaxing and great that we would have stayed even longer. The highlight of the second night was the dinner in Kekäle restaurant. Three courses of the world's top food in the cosy milieu of the modern beautiful freshly renovated restaurant! Yammmmmm… The meals were absolutely delicious and were wonderfully served (see photos and videos also from Insta!). Children were overwhelmed about Levi, Estella Elisheva even declared that she is determined to become rich as a grown-up, since rich folks have such great life. Travelling and getting to know new great places is really cool, especially when you can take time to enjoy it. The one who can notice and be glad about the small things is about to experience so much in life! It definitely pays off to be rich, yet wealth can also be a mindset, a lifestyle and an attitude that originates in our heads.
Next day greeted us with the journey to Rovaniemi. That is already the story for the new post.
Hugs!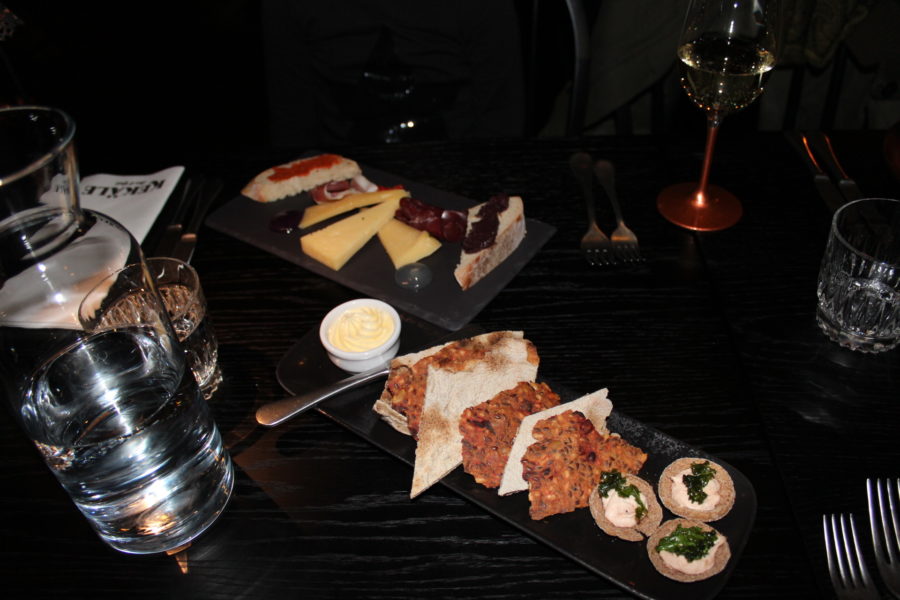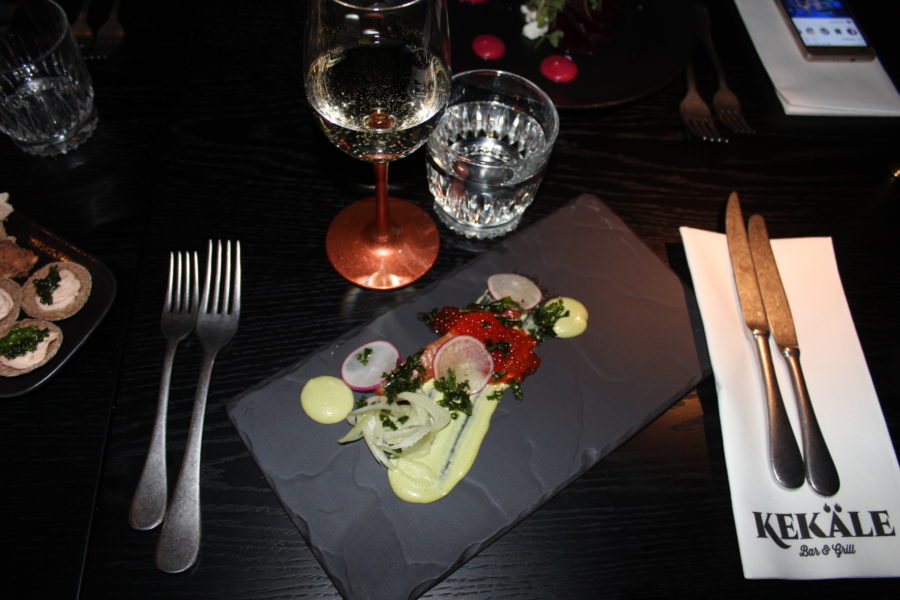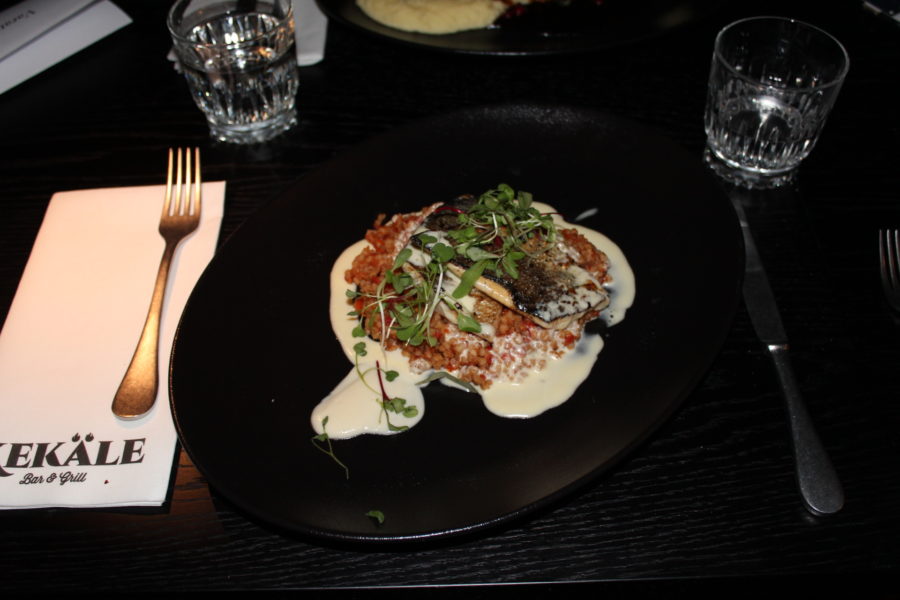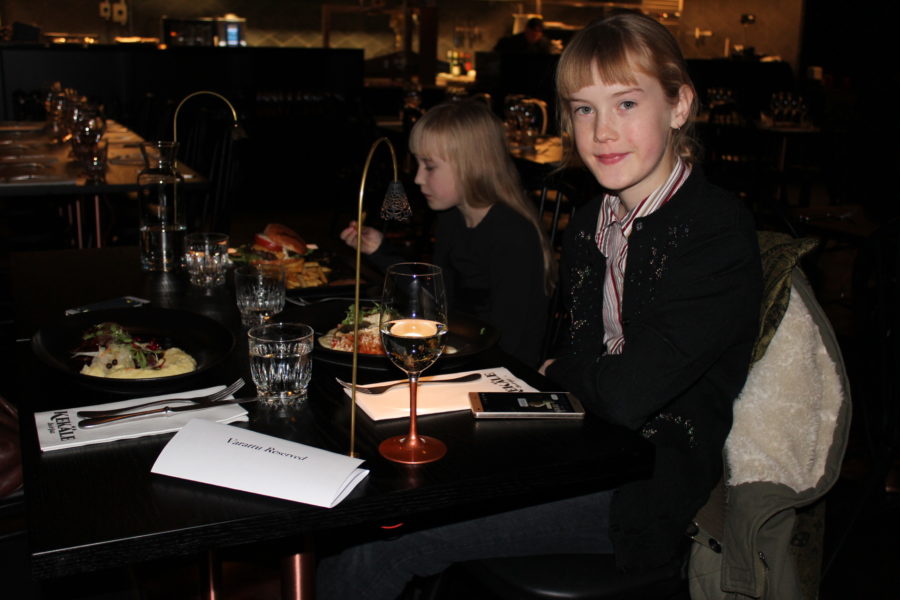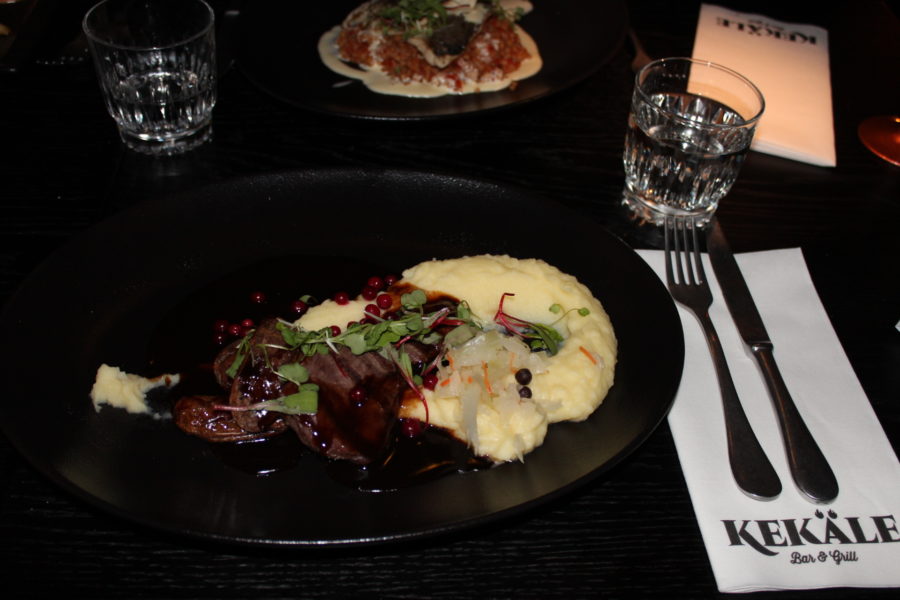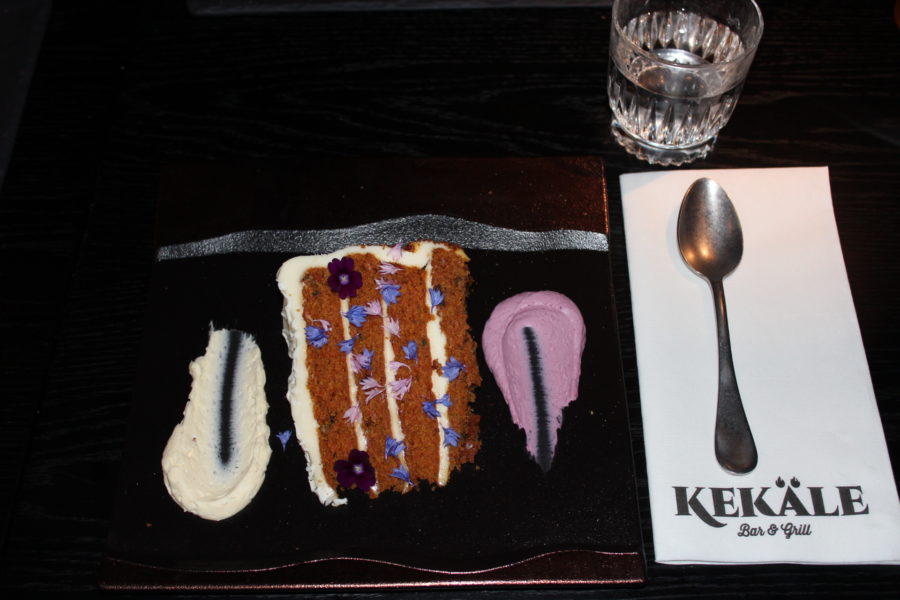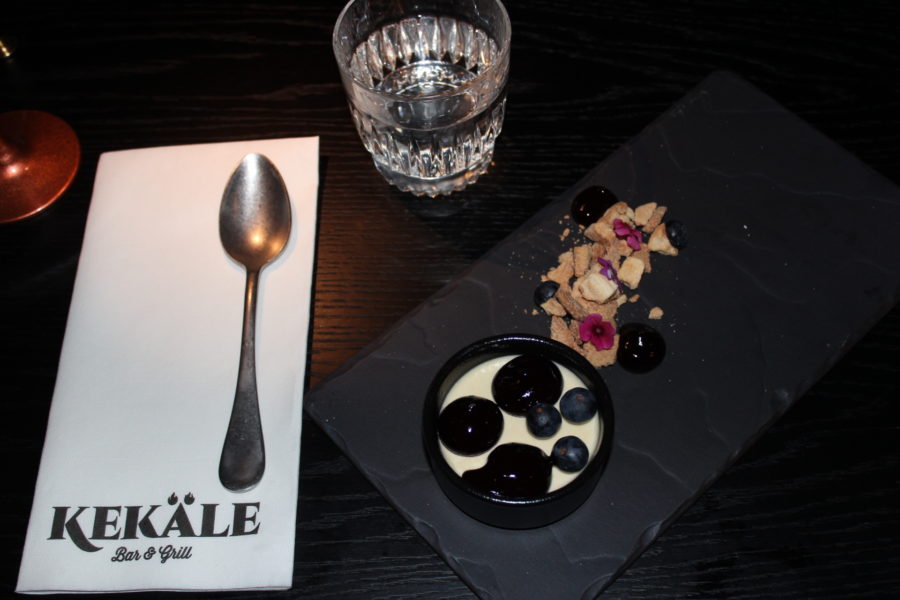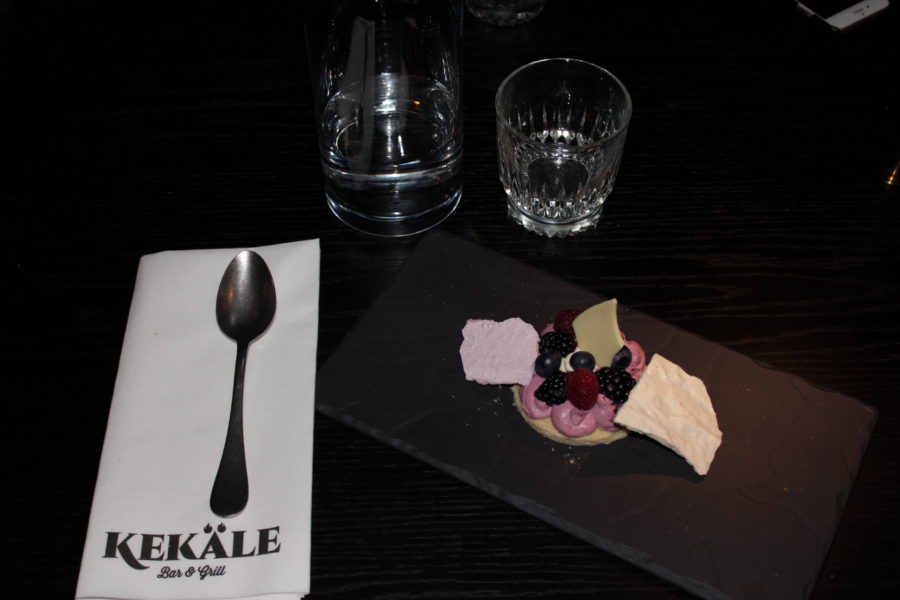 Keywords: travel photos, levi pictures, north finland pictures, with children on a road trip around finland, with children on a road trip, around finland, car trip in finland, with car in finland, with family in finland, with kids in finland, finland road trip, finland tourist attractions, finnish road trip, finland travel, rovaniemi northern lights, visit lapland, places to visit in finland, lapland finland christmas, europe road trip, finland tour, roadtrip suomi, lapland finland, finland trip, finland tourism, finland vacation, finland itinerary, things to do in finland, scandinavia trip, finland tour itinerary, finland train, day trips from helsinki to lapland, helsinki to rovaniemi train, driving in finland in winter, finland destinations, things to see in finland, lapland map, finland map, finland travel blog, blog, Kekäle Bar & Grill, where to eat in levi, best places to eat in levi, Kittilä, Lapland, Levi, Levi Hotel SPA, Lovable Lapland, LovableLapland, North Finland, review, Sirkka, Tourism, tourism in levi, tourist, travel, travel writer, best things to do in levi finland, travelblog, travelblogging, Levintie 1590 99130 Sirkka, levi tourist information, Finland, luxury spa in finland, finland spa, spa hotel finland, luxury hotels in north finland, luxury hotels in levi, with children in levi, levi skiing, ski holiday finland, ski holidauy levi. finnish travel blogger, finnish travel bloggers, travelblog, what to do in finland, auto finland, things to do in lapland, ice hotel rovaniemi, best places to visit in finland, finland winter, helsinki finland points of interest, norwegian finland, finland, norway sweden finland vacation, things to do in rovaniemi, lapland norway, trip to sweden, road trip north finland, helsinki winter, finland google map, things to do in helsinki in winter, finland winter itinerary, driving in helsinki, cars tour, finland travel itinerary, day trips from helsinki in winter, scandinavian road trip, around finland road trip, lapland tours from helsinki, visit lapland finland, finland travel guide, lapland road trip, cities in finland, visit finland in winter, finland self drive, helsinki to lapland, finlands road trip itinerary, best time to visit finland for northern lights, time in finland, visit finland, finland lapland itinerary, blogger road trip, northern lights helsinki, what to do in rovaniemi, finland fly drive holidays, best time to visit finland, scandinavian road trip itinerary, planning a trip to finland, what to see in finland, finland itinerary winter, finland travel blog, finland lakes, suggested itinerary for finland, bycar, norway sweden finland itinerary, things to do in finland in winter, where to go in finland, trains in finland, arctic circle finland, finland lapland tour, finland by car, finland self drive tours, travel from helsinki to lapland, day trip to lapland finland, travel finland northern lights, norway sweden finland trip, touring finland, travel to finland northern lights, where to go in finland in winter, finland itinerary summer, scandinavia road trip, finland in december, places in finland, driving in finland winter, rovaniemi itinerary, finland guide book, finland cars, driving to finland, maps finland, road trip to lapland, finland sweden norway trip, finland visiting places, sweden norway finland trip, winter driving finland, finland driving, finnish trains, places to visit in finland in winter, motorhome finland, helsinki to rovaniemi by car, sweden road trip, how many lakes in finland, finland attractions, wheres lapland, best places to visit in finland in winter, afinn, trips to norway sweden and finland, travel norway sweden finland, campervan finland, how to go to finland, nordic blogger, nordic bloggers. scandinavian blogger, scandinavian blogger, top scandinavian bloggers, top scandinavian travel blogger, lakeland finland, finland train map, arctic circle rovaniemi, driving in finland, best road trips in scandinavia, finland tourist destinations, where is finland on the map, finland travel advice, finland scenic routes, finland sightseeing tours, scandinavian roadtrip, finnish map. trips to finland winter, touring scandinavia by car, finland day tours, where to travel in finland, finland scenery, best cars finland, road trip finlande, how to travel to finland, driving in finland in december, finland where to go, car visit, finlandia, fly and drive finlandia, cars in finland, finland guide, finland 5 day itinerary, roadtrip scandinavia, finland road map, finland backpacking routes, go to finland, driving in rovaniemi, helsinki driving, helsinki winter itinerary, touring sweden by car, road trip through finland, auto in finland. scandinavia by car, road trip through scandinavia, finland road, travel finland on a budget, helena-reet, helena-reet ennet, estella elisheva, ivanka shoshana, models who travel, travel influencer. travel influencers, scandinavian influencers, travel article, travel writer, digital nomad, scandinavian writer, travel from finland to sweden, rent a camper finland, planning a trip to lapland, scandinavian road trip route, finland itinerary blog, lapland travel blog, helsinki to lapland train, rv finland, travel helsinki finland, travel to lapland finland, dr helsinki, finland sites to visit, a week in finland, roadtrip finland, finland trip blog, nordic road trip, day trip to finland, how to travel from helsinki to lapland, trip in finland, road trip around scandinavia, road trip en finlande, finland tour blog, finland tourist map, travel blog finland, travel from sweden to finland, finland free and easy, visiting finland in november, finland snow driving, getting from helsinki to lapland, where to go finland, what to do in finland in october, finland tourism brochure, finnish tour, how to go to lapland from helsinki, how much is a trip to finland. road trip norway sweden finland, finland motorcycle, capital of finland map, finland travel tips, road trip denmark sweden norway finland, rovaniemi travel blog, roadtrip finnland, visiting finland in november, helsinki finland travel guide, a trip to finland, day trips in finland, travelling around finland, 4 days in finland, 5 days in finland, finnland roadtrip, rovaniemi finland things to do. norway sweden finland road trip, suomi road trip. road trip suomi, finland offroad tour, things to do in finland in october, finlan travel, 10 days in finland, is it safe to travel to finland, travel finland blog, how to go lapland from helsinki, when to go to finland, one week in finland, finland travel map, finland in 7 days, e75 finland, how far is helsinki from lapland, drive from helsinki to rovaniemi, visiting finland in november, train helsinki to levi, byer i finnland. why travel to finland, winter driving in finland, suomi roadtrip, finnish roads, finland when to go, best road trips in scandinavia, getting to lapland from helsinki, finland road conditions, helsinki road, scandinavia driving tours, road trip finland, finland road trip itinerary, road trip in finland, finland round trip, finland santa trip, finland igloo trip, a road trip, finland road cameras, visiting finland with kids, in finland with children
---
---
Advertisement: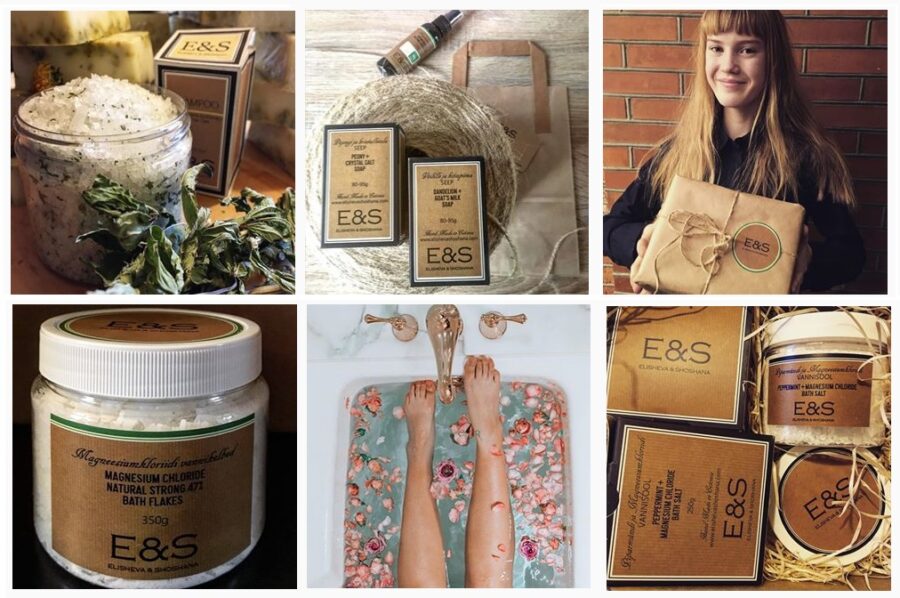 High quality & nature friendly luxury cosmetics from Scandinavia - ElishevaShoshana.com